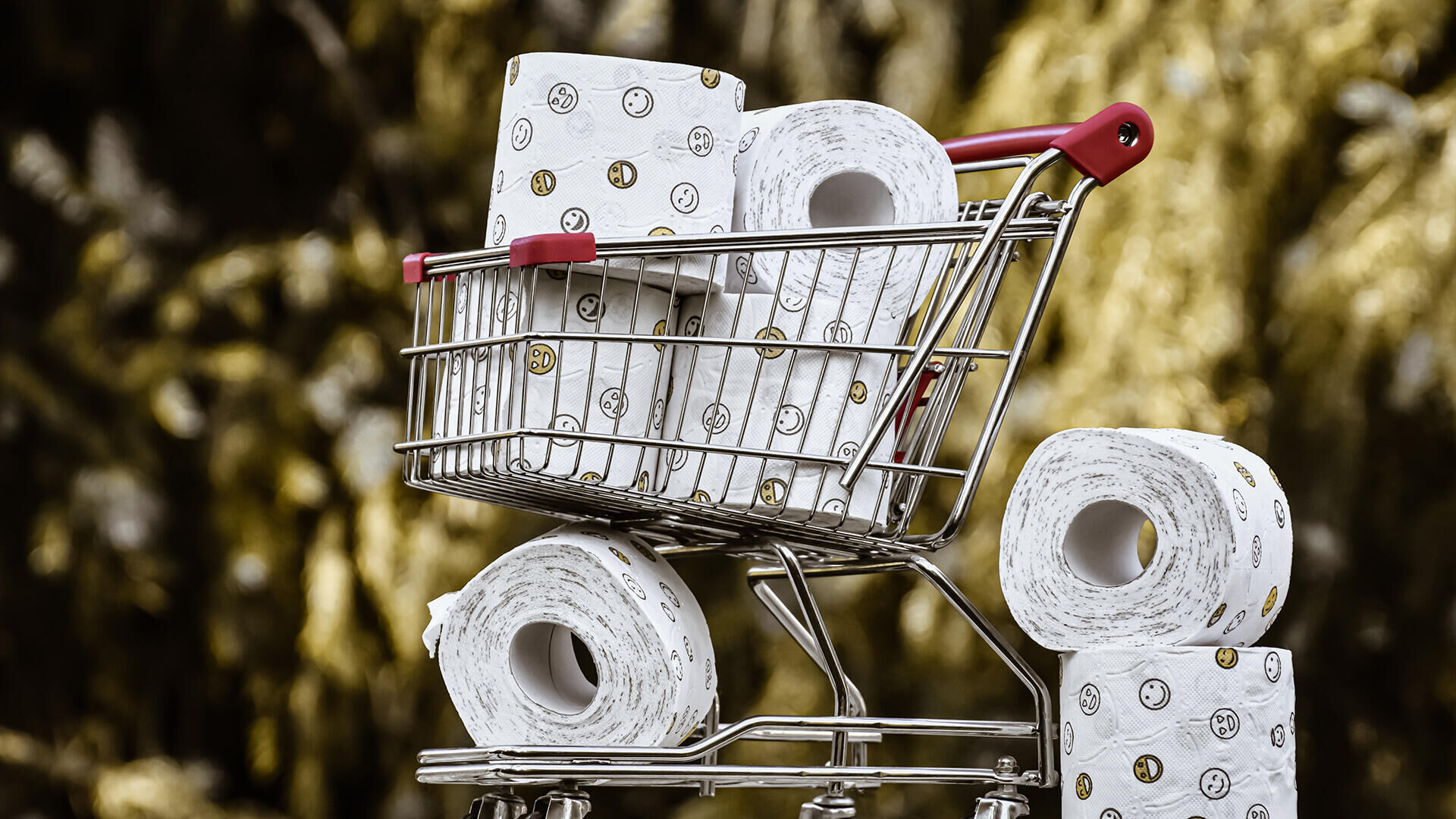 5 minutes
We're at the start of a brand-new year, and so, a good time to reflect on 2020 - a year that will be known for causing a decade's worth of disruption. A year that made retailers regain their position as the cornerstone of society. A year that saw heroes of different sizes, a year that altered every industry. But it's in the wind of change where we'll find our direction. So, after we've proudly looked back at 2020 in this article, at all the smiles we've seen during our campaigns, we'll continue to shape the future through happiness.
We're looking forward to proceeding with our mission to create next-generation happiness. Happy 2021!
Kicking off the year of sports
2020 was supposed the be the year of sports, with both EURO2020 and the Olympics taking place. And so, we kicked off the new year in January with the return of free football stickers at Albert Heijn in The Netherlands. For 7 weeks, shoppers could collect all their favorite football heroes of the Dutch 'Eredivisie'. All cards included tips from players & coaches and endless facts about all 'Eredivisie' football clubs.
Meanwhile, the Star Wars hype continued with the special Star Wars Rollinz at Esselunga Italy and Star Wars glassware at El Corte Ingles in Spain.
In Asia, the festivities continued for the lunar new year in various countries. In Taiwan, PX Mart and Zwilling offered families a programme with luxurious cookware items to create their favorite festive foods, with Taiwanese celebrity Kai Xiu and German chef Cornelia Poletto. Together with vivo | Villeroy & Boch, we introduced double-walled glasses to Saigon Coop, Vietnam's largest food retailer, to celebrate the Tết festival.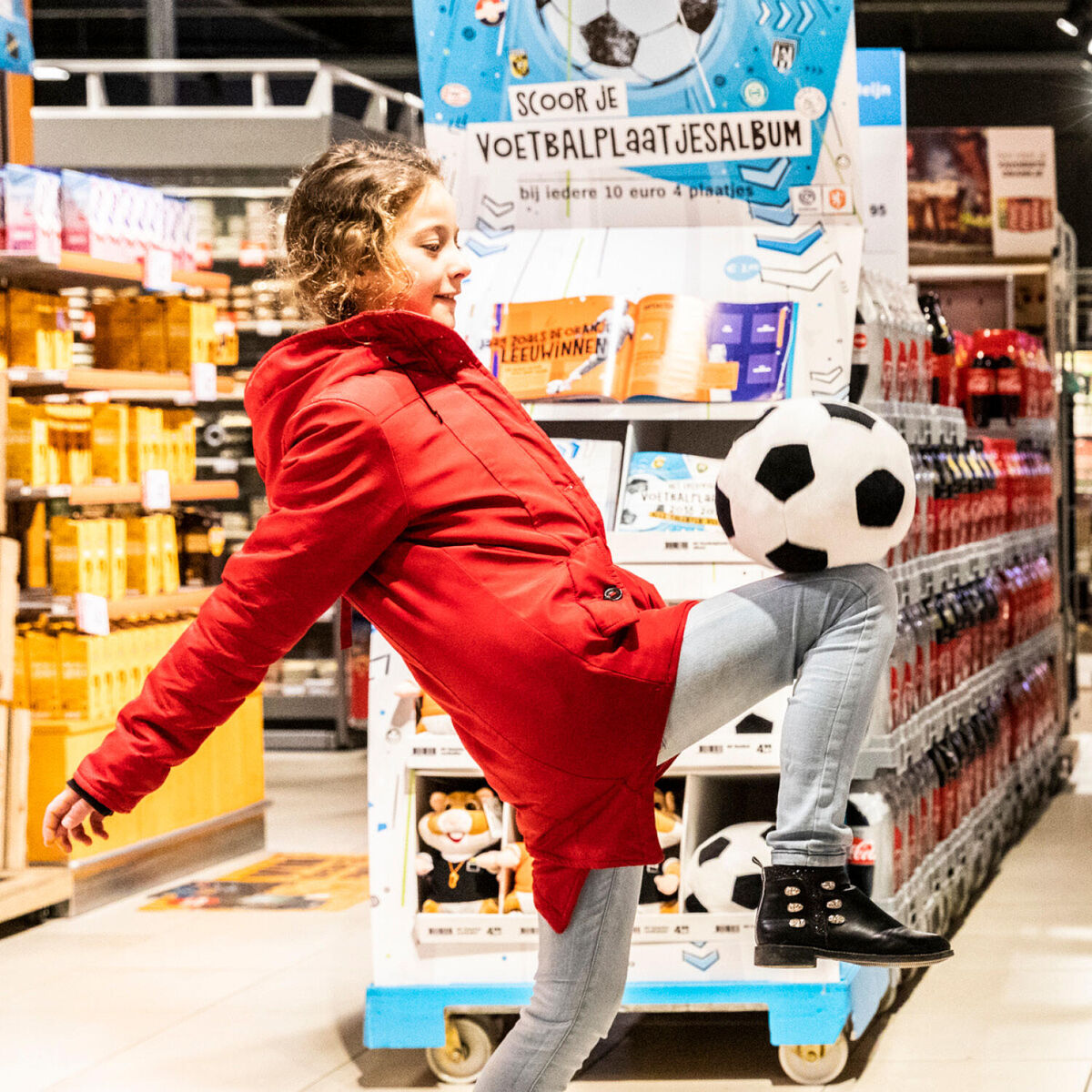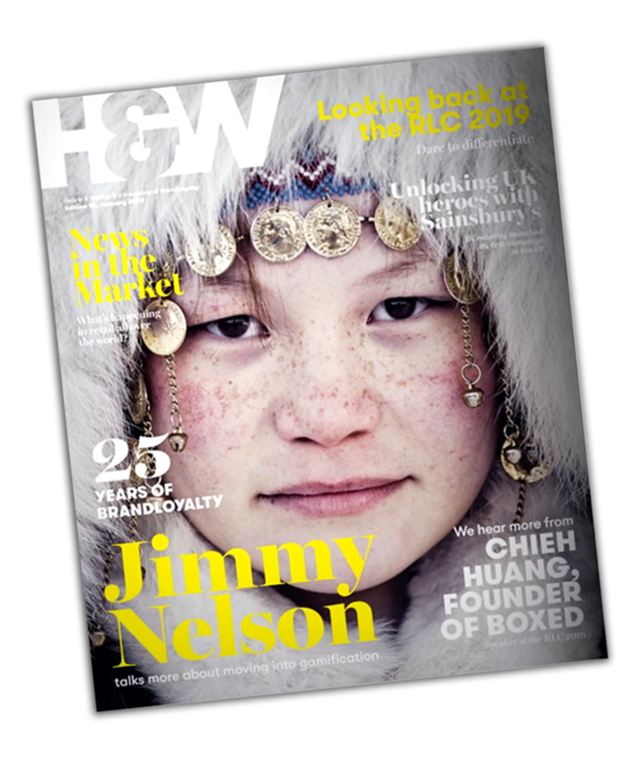 Inspire with Hearts & Wallets
In February we launched the 10th edition of our Hearts & Wallets magazine. This edition was full of cases, consumer insights, interviews, inspiring stories, and retail & loyalty trends. This edition's star was photographer Jimmy Nelson, who was one of the top speakers of the Retail Loyalty Congress 2019. His pictures inspire us to see the beauty of our planet and its inhabitants, making clear why we should all take good care of it.
This idea was reflected in many programs that started in February. For example, Australian kids were encouraged to eat healthier by Stikeez at Coles. After the success of Coles' first Stikeez campaign in 2019, with over 90% awareness across the country, the characters had a sustainable return last year. Shoppers could return any duplicate, old and spare Stikeez, and these were repurposed into useful products such as anti-fatigue mats.
Simultaneously, Salling Group in Denmark battled food waste with Zwilling's newest technology in storage. The Zwilling vacuum range allows shoppers to save food up to 5 times longer and manages food proactively via the Zwilling Culinary World app.
From Russia with love
Spar Russia launched its first programme in March with the Fontignac cookware range. Meanwhile, Jamie Oliver knives shined at Lenta in Russia, while the retailer's marketing experts joined our state-of-the-art retail business simulation: WaldonLake last year. In South Africa, at Pick n Pay, shoppers could redeem high-quality Jamie Oliver knives for free!
Makro in the Czech Republic and Metro Slovakia combined forces to offer their shoppers nine unique Zwilling cookware items, while Polish shoppers at Stokrotka could save for vivo | Villeroy & Boch glasses and Blomus completers.
March introduced an extraordinary time with the rise of the COVID-19 virus. PX Mart, launched its first Fresh Stikeez programme in Taiwan, which encouraged kids to eat healthy, thereby boosting their immune systems. With extensive campaign activation, like an accompanying app, Stikeez was loved by shoppers across Taiwan!
Daiso treats shoppers with unique loyalty programs across four regions
Across its 3,000 stores in Japan, Daiso Industries divided four different loyalty programs, all with each own concept. As a result, shoppers across the country could save and redeem against RoyalVKB cookware, cute plush toys from Honey TeddyBear, an idea exclusively made for Japan. But also against Joseph Joseph kitchen utensils and Peter Rabbit dinnerware.
Concurrently, RoyalVKB shined with the healthy to-go range at Rimi, together with Nomad travel gear. Furthermore, as cooking at home skyrocketed at this time, POYA in Taiwan started its first vivo | Villeroy & Boch loyalty campaign, including the cookware and thermal range.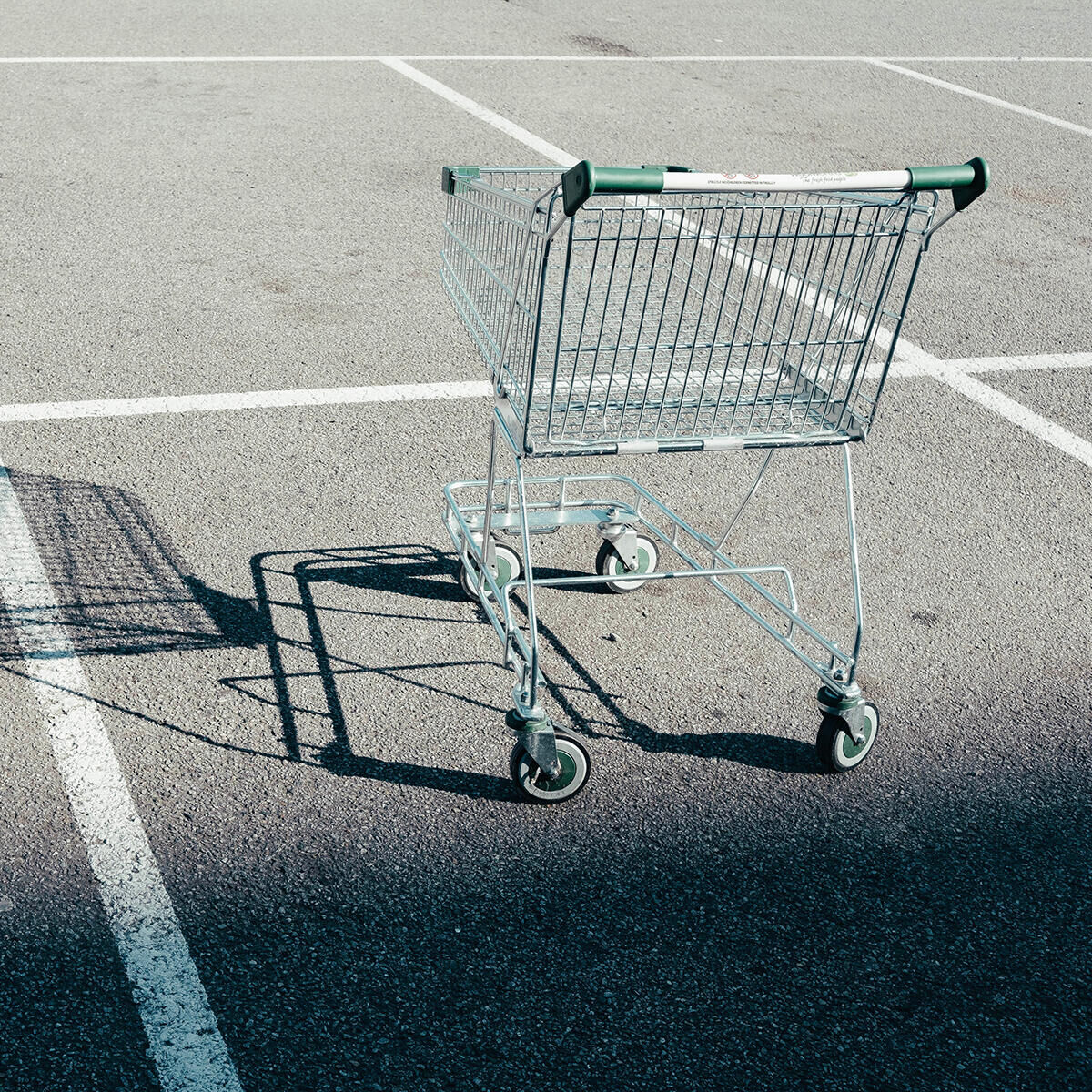 Consumers adapt to the 'new normal'
In May, we released our 'Consumer behavior in food retail's new normal' report. The report provides insights into consumers' motives and behavior across 27 different markets, and how consumer motivations changed since the beginning of COVID-19. The report addresses 5 key themes for food retail that are worth considering.
BrandLoyalty's 25-year anniversary
We celebrated 25 years of BrandLoyalty in June! Unfortunately, we could not come together and celebrate this milestone with all colleagues due to COVID-19, but we are proud of what we achieved together over the last 25 years. Along with our celebrations, we've launched our 2025 plan and adapted our new purpose to 'Next Generation Happiness.'
To contribute to a more sustainable future and create next-generation happiness, BrandLoyalty joined the United Nations Global Compact. This initiative is a voluntary leadership partnership for developing, implementing, and disclosing responsible business practices.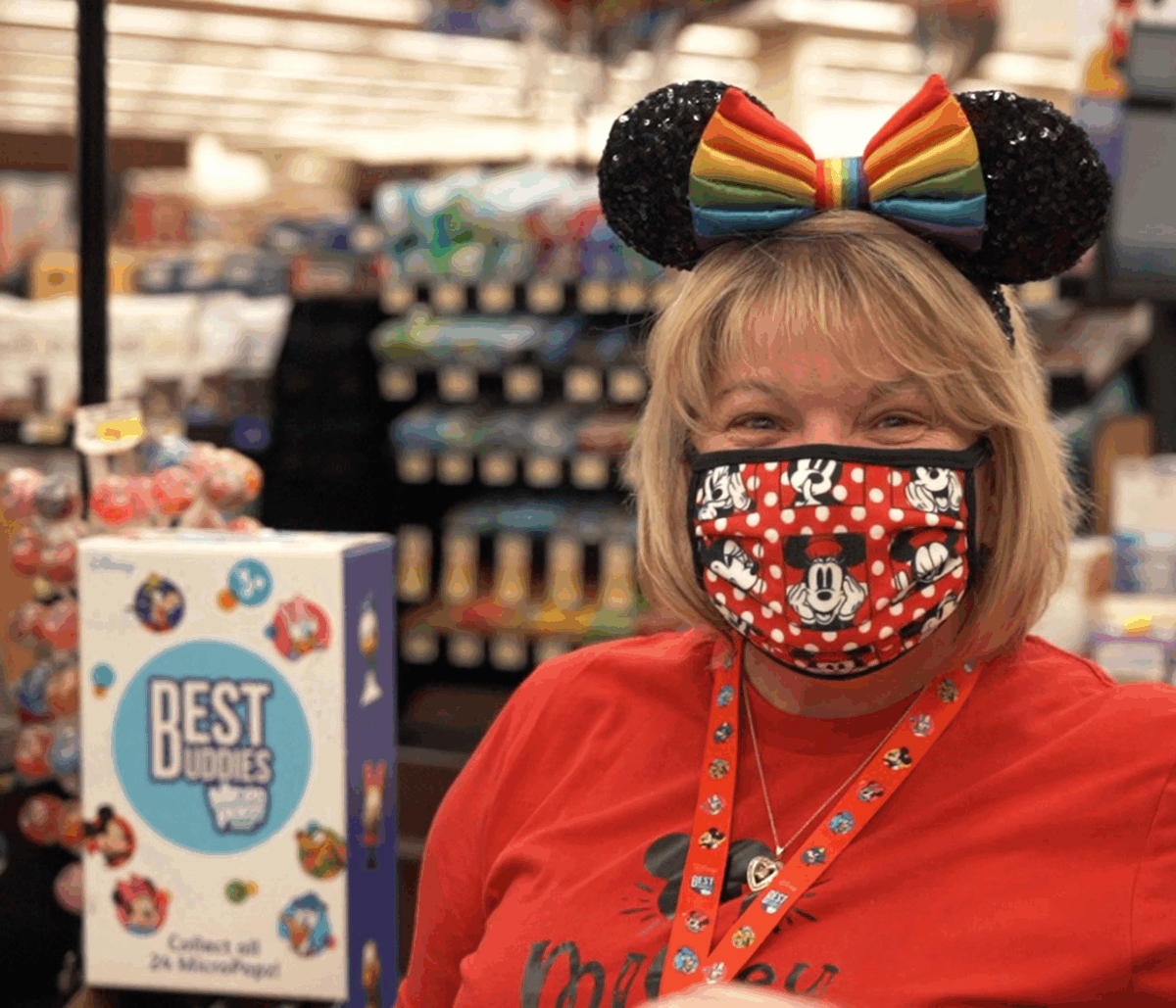 Super Animals roared across Slovenia
In August, kids in Slovenia learned everything about their favorite Super Animals at Lidl. The renewed Super Animals concept is accompanied by a collector's album and a unique app that plays the animals' sounds and brings some of them to life with augmented reality cards. Over 100 cards ensured that kids could build up a unique and exciting collection.
In Hong Kong, CR Vanguard introduced a new program with vivo | Villeroy & Boch, which allowed shoppers to save for free modern & stylish dinnerware.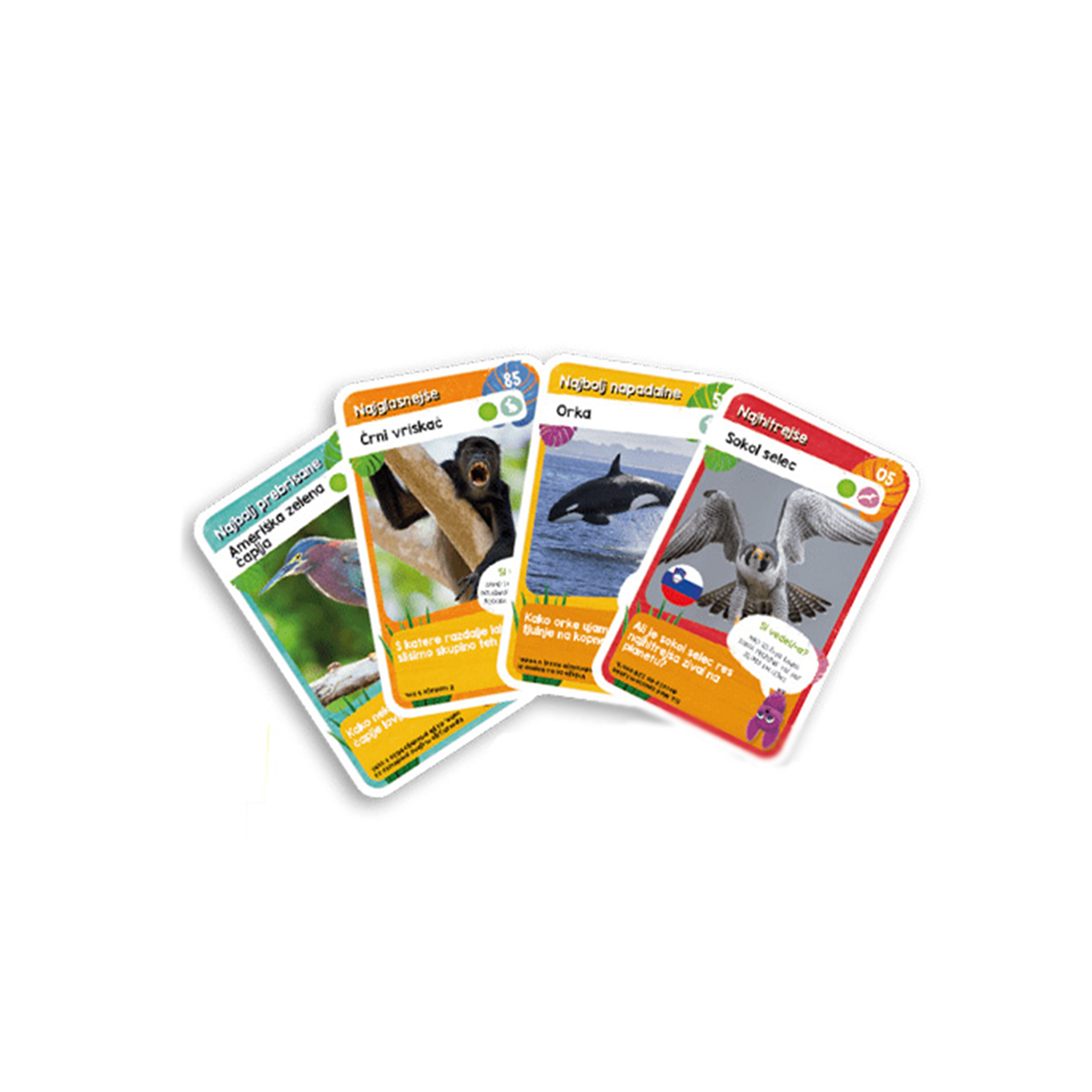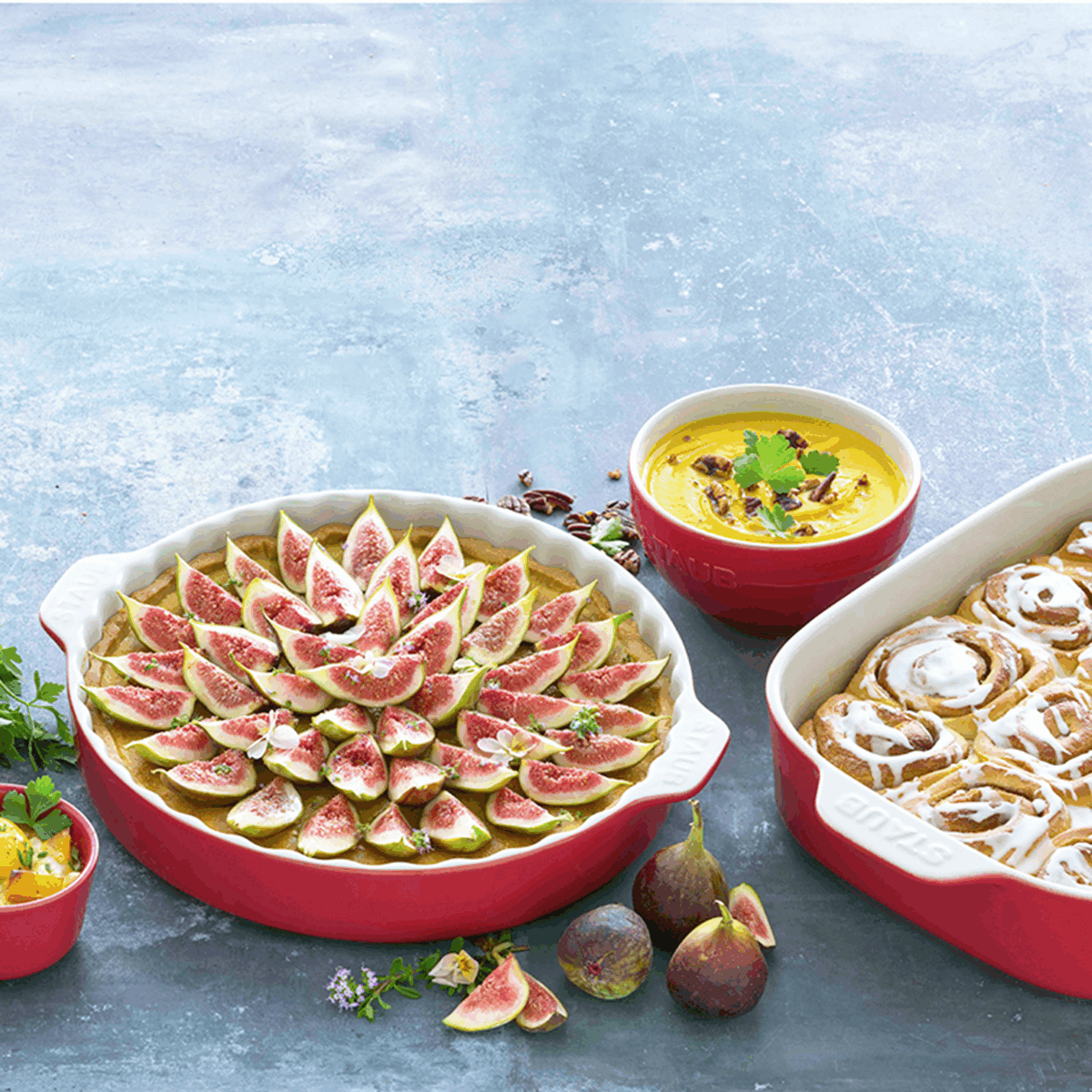 Sustainable ranges for next-generation happiness
We presented our new Tucano luggage range in October, with fabric made from 100% recycled plastic bottles. It is the first luggage range to receive the Green Product Mark, signifying the importance of sustainability, next to endurance and stylish Italian design. The sustainability message was also portrayed at Spar South Africa, where RoyalVKB made it possible to 'save more, waste less' with its storage container range.

Meanwhile, in the US, shoppers at United Supermarkets could save & redeem against vivo | Villeroy & Boch dinner- and ovenware, for free!
Are you ready for loyalty in the new normal?
COVID-19 took the world by storm and dramatically changed the way consumers shop and live. After months of extensive research, we presented 8 campaign pillars in November that focus on next-generation happiness. These themes provide opportunities in this ' new normal, from sustainability to personal hygiene, and from a focus on community to family entertainment.' Curious? Learn more here.

Simultaneously at Coop Switzerland, shoppers were treated with the heart-warming story of Nevi, the adorable snow monster, in preparation for the festive December month. At Azbuka Vkusa in Russia, Mickey Mouse and his friends appeared on a collection of unique glasses. The campaign really came to life with the integrated mobile game, promotion by Instagram influencers, and an enormous 'Mickey gate' at Azbuka Vkusa's flagship store in Moscow.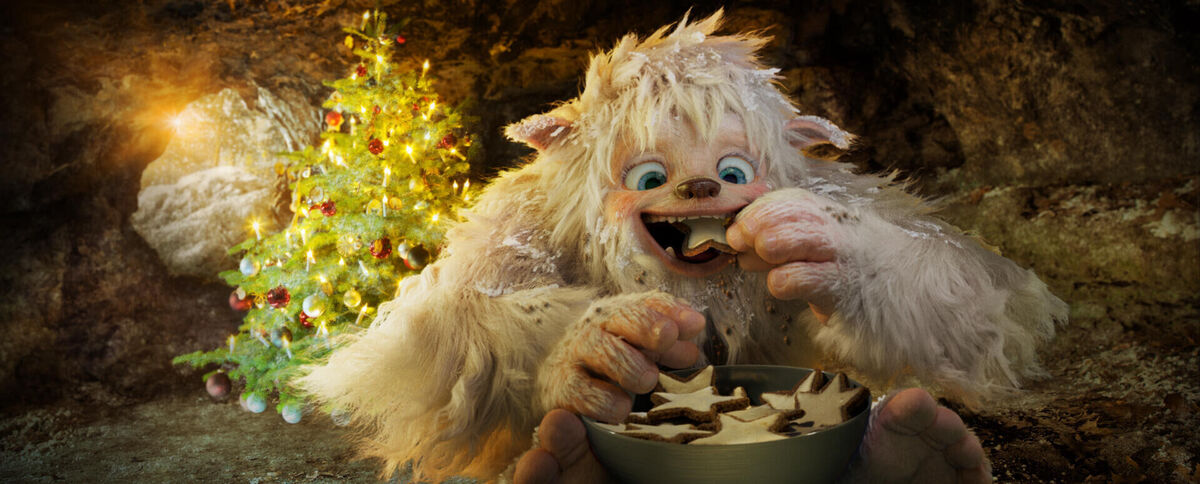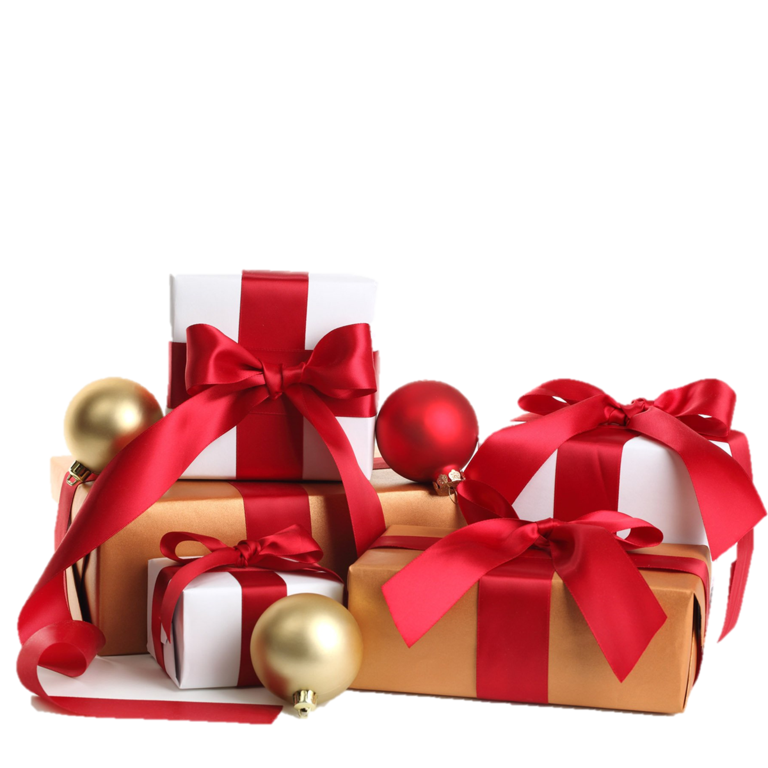 The ultimate gift guide
We've always been keen on developing programs that are based on the latest trends and insights. Every day, our consumer insights experts immerse themselves in the consumer's world globally. December is always a special month for buying gifts, but due to COVID-19, it became even more unique. Therefore, we've compiled the ultimate gift guide for kids.

Meanwhile, Indonesian shoppers at Ranch Market could treat themselves to some high-quality gifts with Zwilling. The brands' vacuum range perfectly fits the new normal of home cooking, saving food, and a healthy lifestyle.
---
Here you are. You made it to the end of the article and looked back on BrandLoyalty's 2020 - an unprecedented year that has changed the retail & loyalty industry forever. But as shoppers are reconsidering their loyalties, it's time to build meaningful relationships. We can't wait to build loyalty in 2021, can you?
Become a retail & loyalty expert!
Every month, our retail & loyalty experts compile the latest in the industry in our newsletter 'Things we see in retail & loyalty'. Stay up-to-date and sign up now!
Sign up now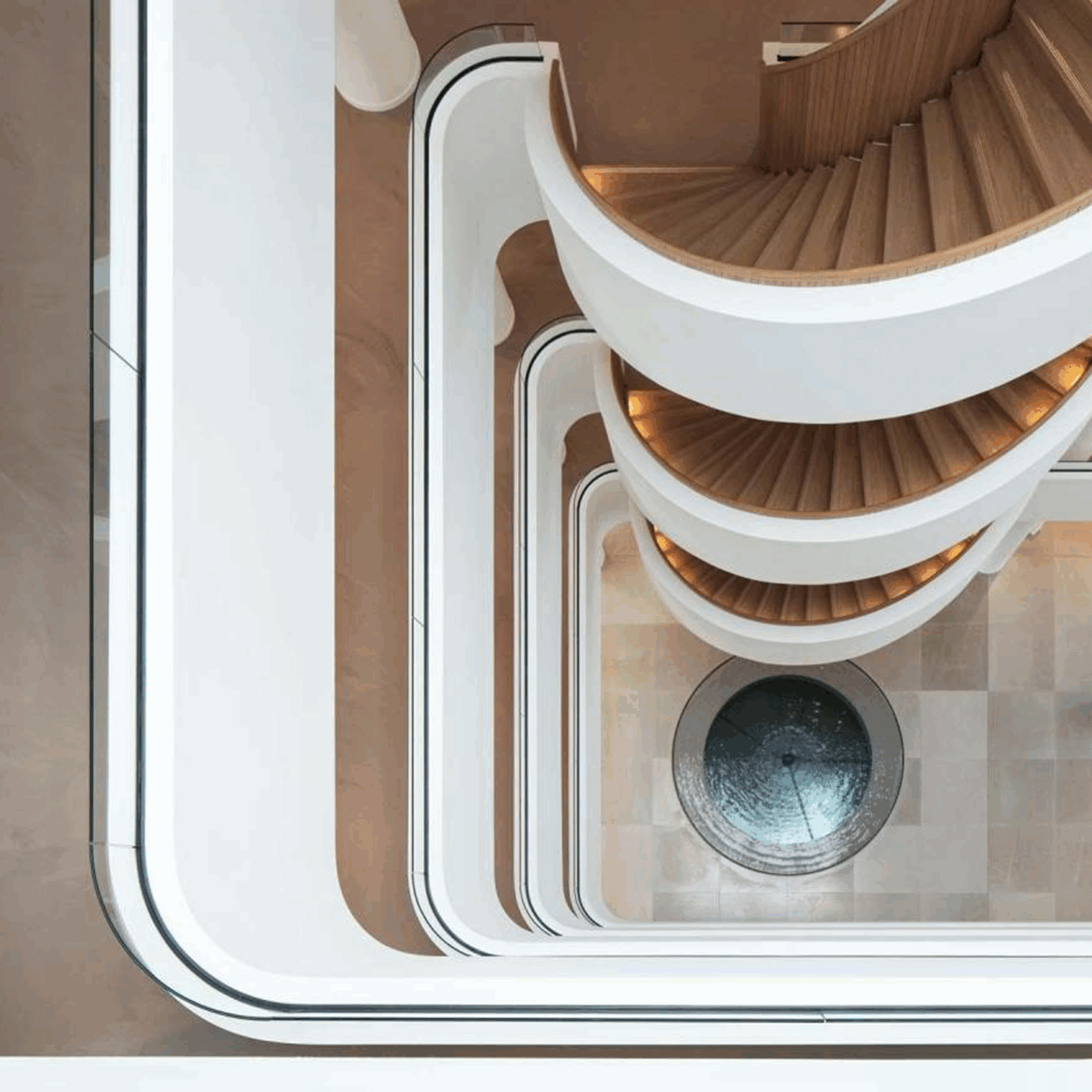 Find out more about our programs
Take a deeper look into our programs and concepts by reading our case studies.
Go to cases