We love happy people
BrandLoyalty changes shopper behaviour on a mass scale through campaign-based loyalty solutions
Learn more, play video
You might not know our name, but you will know our programmes at your local supermarket

Over the last 25 years, we have rewarded billions of shoppers through our loyalty programmes. By creating happy consumers, we instantly improve the business for our clients, and inspire our colleagues to continuously step up their game. We believe good business revolves around happy consumers, clients and colleagues.
Our solutions consist of short-term and tailor-made programmes and digital services that are designed to improve shopper loyalty on global scale. For a period of 6 to 20 weeks, we offer loyal consumers desirable rewards instantly at the check-out, or via stamp-based collection.
Creating impactful solutions with immediate results for our clients in high-frequency retail
We design our loyalty solutions around specific clients' needs and goals, which can be both emotional and transactional. Our solutions are focussed on specific shopper groups, driving basket size, frequency and penetration. They give our retailers the ability to position themselves around big themes and events like sustainability, nutrition, active lifestyle and sports.
Make your food last longer!
Extending shelf life with Zwilling vacuum products at La Comer
Go to article
Exclusive loyalty campaign at Carrefour France
Raise your glass with L'Atelier du Vin!
Go to article
Reduce food waste and save with RoyalVKB storage
IGA Stamps are back!
Go to article
Combining two of Zwilling's new ranges for the ultimate cooking experience
Doubling the power of Zwilling at Coop Switzerland
Go to article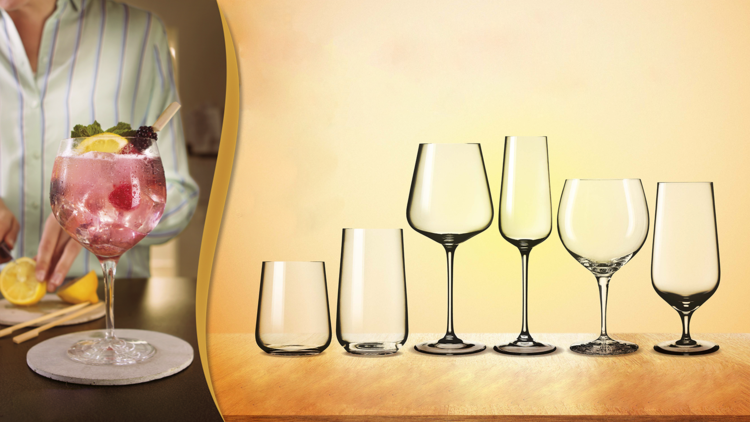 Marvellous loyalty campaign at Super Muffato
Updating Brazilian home bars with Spiegelau glassware
Go to article
Consumer-driven solutions that are engaging, relevant and irresistible
We have delved deep into consumer behaviour by studying shoppers' needs, desires and motivations to keep our solutions meaningful.
Our consumer solutions are high quality, A-branded and have mass appeal in the areas of food, leisure and entertainment.

Many of them are digitally enhanced, adding breakthrough user experiences during every part of the shopper journey.

Discover our consumer solutions and insights
Are you the new colleague we are looking for?
Hong Kong, Hong Kong
Project Manager Entertainment & Sports
Netherlands, Den Bosch
Supply Chain Manager
Netherlands, Den Bosch
Sales Manager Loyalty Solutions
Things we see in retail & loyalty, June 2021
Greener, faster, stronger
Go to article
Things we see in retail & loyalty, a deep dive
The ultimate brand fusion: how entertainment became an empire
Go to article
by Claudia Mennen
Loyalty: The solution to unlimited choice
Go to article
Your next hand-out doesn't need hands
Standi: our latest global innovation
Go to long-read