Twice the heritage in loyalty
Traditional dining moments with STAUB at Carrefour France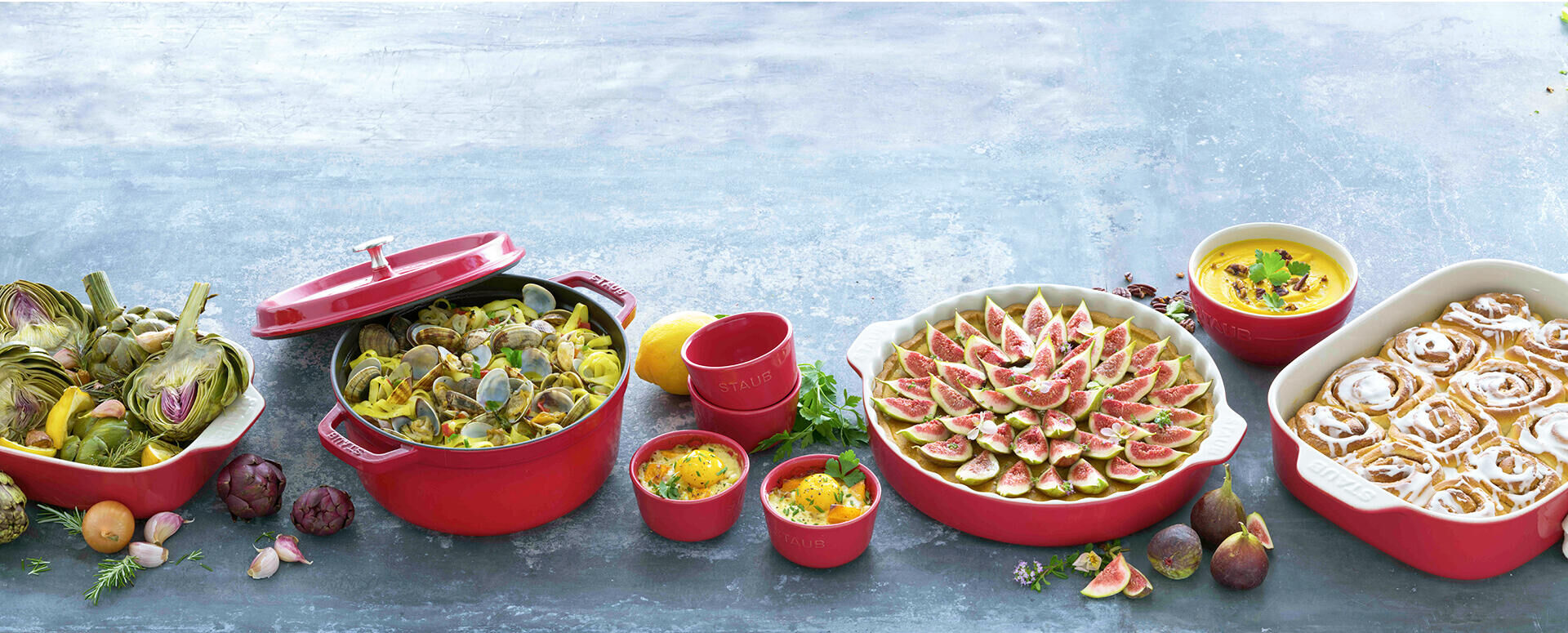 For the first time in the French retail history, we're bringing STAUB products to French grocery stores! For 4 months, shoppers at Carrefour France can save & redeem the iconic products. Funnily, STAUB has quite some similarities with Carrefour - both brands convey their passion for food and are proud of their French heritage but are globally well-known.
STAUB originates from France, or more precisely, from Alsace, a French region famous worldwide for its culinary tradition and good food. STAUB is mostly known for its iconic 'Cocotte' - which is the programme's hero item. This definite head-turner is discounted from €239 to €99 once 20 stamps are redeemed. Next to the Cocotte, shoppers at Carrefour can save for 3 sizes of gratin dishes, a pie dish, a ramekin and a cereal bowl. Shoppers can buy these products at a much lower price, starting from €3. Discover all the items further down the article!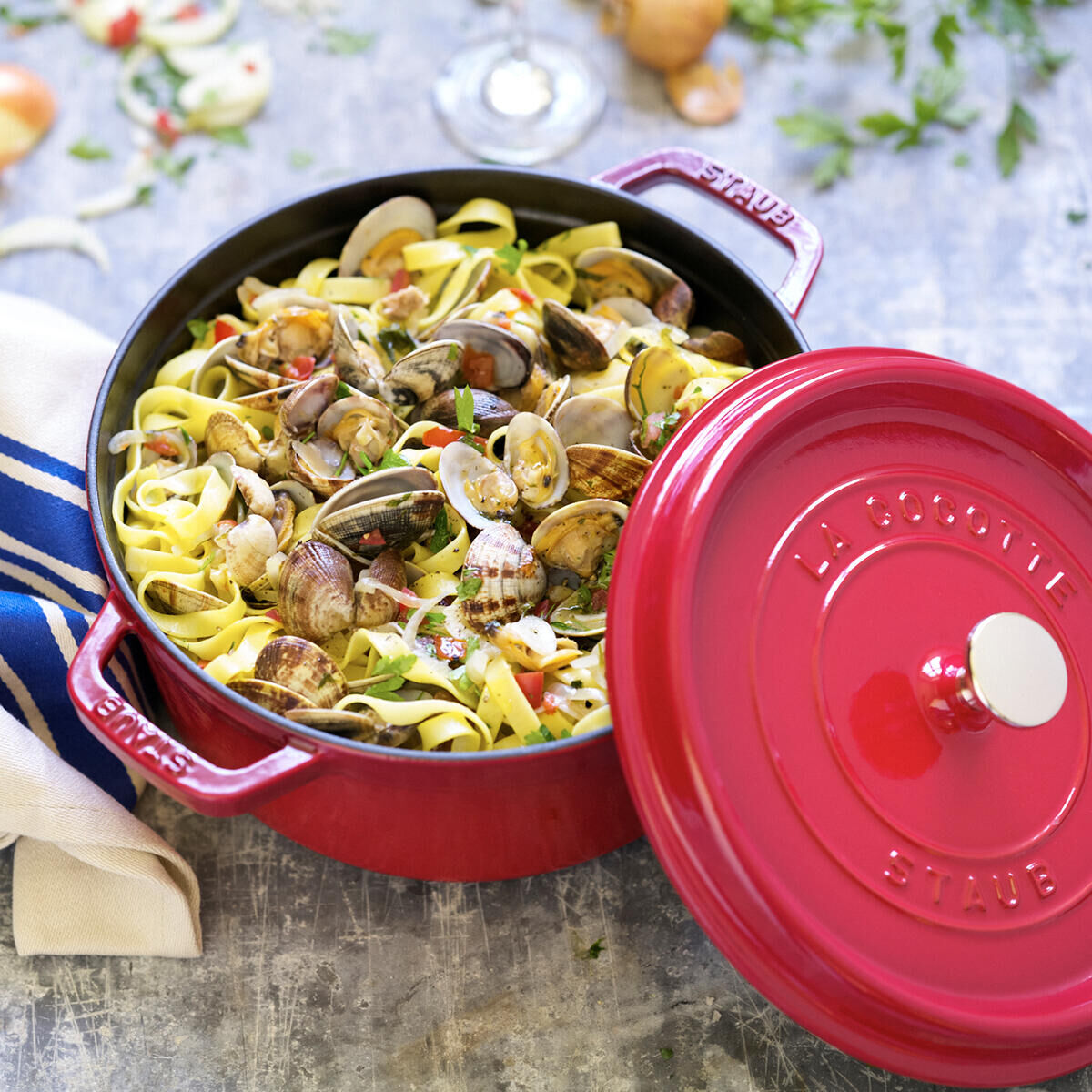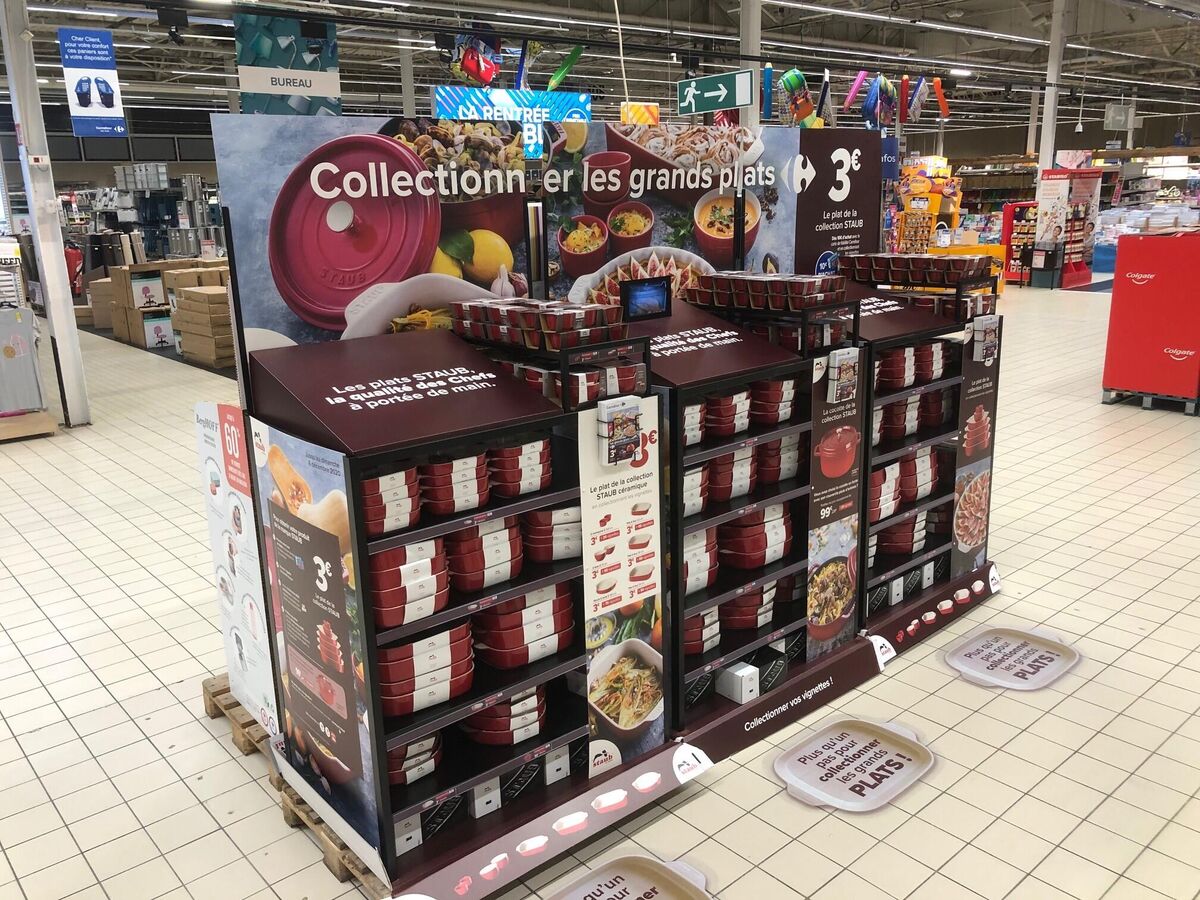 The programme is running in both Carrefour's supermarkets and hypermarkets, exciting shoppers to create food with excellent taste. Or in French 'le goût de l'excellence'. The stores are packed with POS material and displays, causing immediate awareness among shoppers.
With a multi-format network of more than 12,000 stores in more than 30 countries, the Carrefour Group is one of the world leaders in food retail. It houses more than 320,000 employees who help make Carrefour the world leader in food transition for all, by offering quality food every day, that is accessible everywhere and for a reasonable price.
First fully digital programme in China with Carrefour
For the first time in China's loyalty history, a Jamie Oliver brand was part of a programme. Next to this, it was the first 100% digital loyalty programme and committed to bringing the no waste and healthy concept to the country.
Watch testimonial
See more news and articles
Read more latest news and articles from BrandLoyalty by going back to the overview page.
See all news and articles