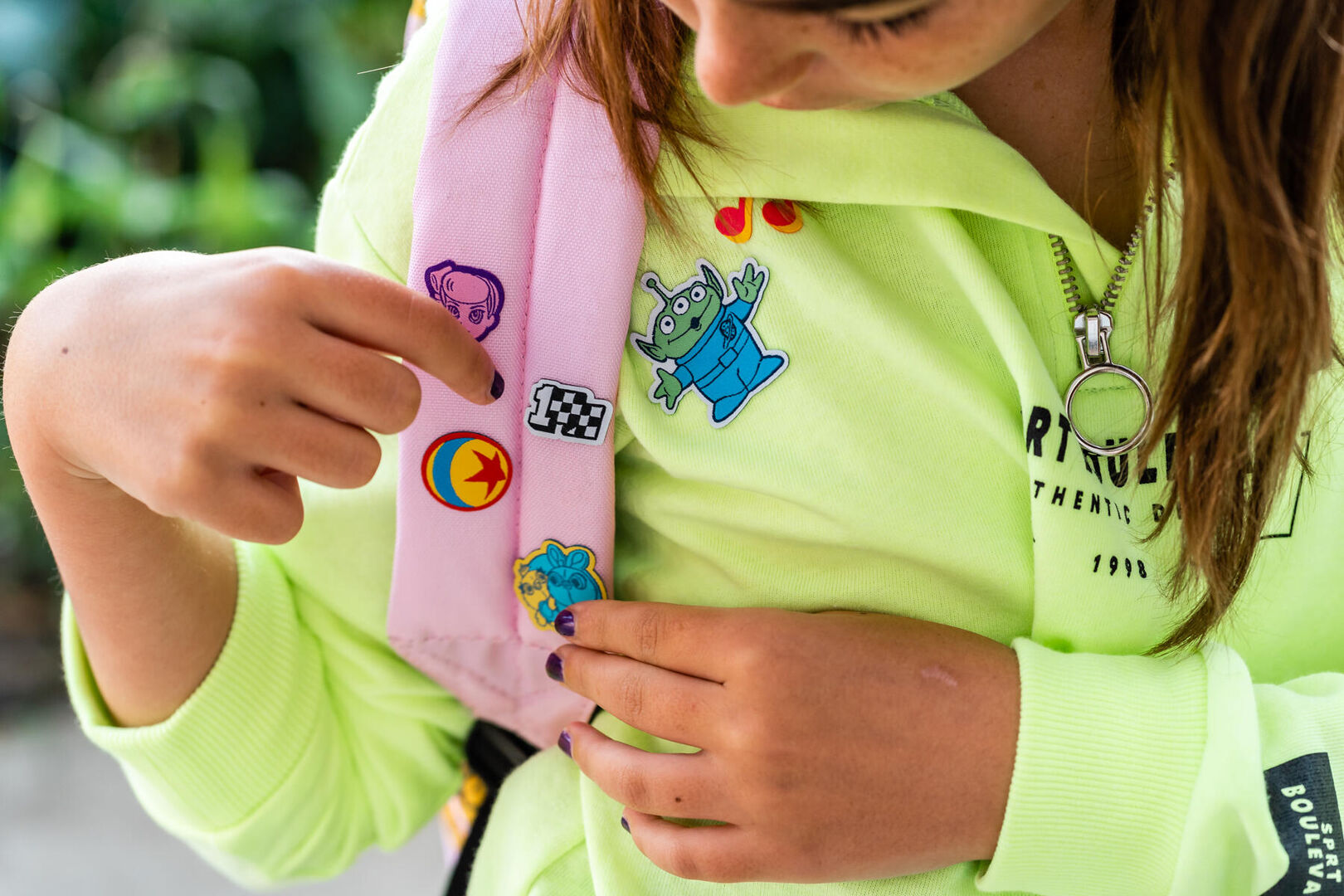 Fixeez: innovative and sustainable
5 min
Stick them on, fix your look and create something awesome!   Fixeez is a multi-licensed carrier that can be translated into many different designs and brands.

Fixeez are best described as a super cool re-usable sticker with a fabric look. They can be stuck on backpacks, school supplies, shoes, jeans jackets, phone cases, and many more items. Fixeez are surprising and trendy, highly collectible, and have great show-off value.
They stimulate creativity and are a perfect item to express yourself. Fixeez are reusable so you can create and craft your own designs, day by day.  The RPET material makes them sustainable and durable. With this they match every element Gen Z is looking for.
The first Fixeez campaign at Pyaterochka
The first Fixeez campaign was launched at one of Russia's biggest retailers - Pyaterochka. A new local brand, "Nachivki", was specially designed for this campaign. Nachivki is a smart combination of 2 words, "achievement" and "nashivka" ('a patch' in Russian).
Shoppers could collect 26 exclusive Marvel Nachivki (Fixeez) in total, and if so, they get a chance to win a brand new Sony PS5 when they find the super rare "Infinity glove" Fixee. The range consists of 24 Marvel Fixeez + 1 rare "Infinity glove" + 1 "Whiskas" custom supplier-collaborated Fixee. Store visitors could get a Nachivka for every 555 Rub ( EUR 6,20) spent at any Pyaterocghka location and even more Nachivki for buying certain supplier-collaborated products
The massive marketing mix combined national TV commercials, social media challenges, shopper competition, a huge outdoor campaign and digital advertising, including Youtube and Instagram influencers involvement. The main focus on TV and digital ensured high involvement of both kids and parents throughout the campaign. Watch the energizer video below to experience the power of Fixeez!
Experience the power of Fixeez now!
Explore nature's wonders in your own garden
The 'Backyard Buddies' concept is perfect to help children to become more active and to learn about nature in their own living environment.
More about Backyard Buddies
We build brands together
Learn how we forge and intensify connections between retailers and shoppers through world's most-known brands.
Go to overview