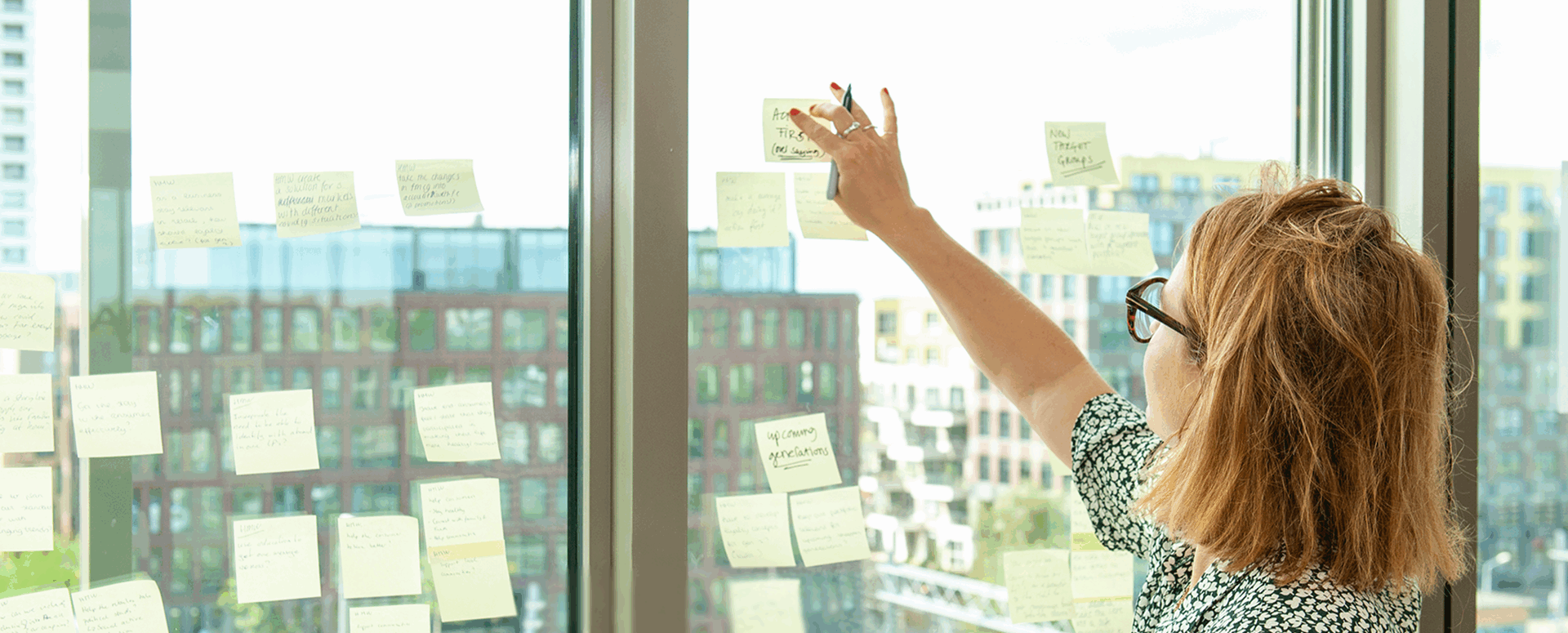 The Secrets of Creating Creativity
by Claudia Mennen
3 minutes
To me, creativity is all about offering our clients original solutions that are relevant, irresistible, and engaging while tapping into consumers' needs & desires. We've done this in many different ways over the past 25 years through a whole variety of loyalty campaigns. These have made millions of consumers happy and added long-lasting value to retail brands. Creative solutions are particularly important for ensuring retail success at difficult times, especially now during COVID-19. So I want to share with you a few ways in which we actively stimulate creativity within our organization. I hope you'll get inspired!

Empower people
My leadership style is very collaborative. We have lots of multidisciplinary teams, and they are empowered to make decisions together. It's always a group effort, and I don't have to be present at all meetings. Our people are intrinsically motivated to deliver, so I stand back wherever possible and let them do so.
The diversity and different capabilities of our people are a real benefit. However, it's also important that each person can make the most of their talents. So we develop individuals' potential in all sorts of ways – for instance, via BrandLoyalty University.
It's okay to fail
The creative process isn't necessarily a straight line from A to Z. Some ideas don't make it past the initial team meeting. That's fine by me. At BrandLoyalty, it's okay to come up with an idea that's not so great or one that fails. In fact, when colleagues learn from it quickly, ideas become better next time. This way, people feel confident in airing an idea, knowing that their career doesn't depend on whether or not they've suggested something brilliant the first time.
Over the past years, we've really built up a supportive culture in which this kind of thing is acceptable. And the result is that one person can propose a vague idea, another can adjust or build on it, and someone else can take it forward in a collaborative effort that constantly improves and adjusts whatever project we're working on. This whole approach also has another benefit because all the individuals involved take ownership of the development and are proud of their contribution. This, in turn, creates a happy, motivated workforce.
Provide the right environment
A challenging and creative environment enables creativity to thrive, so our offices are designed to inspire and energize everyone who works in them. We stimulate healthy eating habits and encourage informal meetings through the set-up of our offices. As colleagues are currently working from home most of the time, we're trying to foster a creative atmosphere at home too. We're facilitating working-from-home tools and offer inspiring digital lectures. I want the office of the future to be a kind of hangout place where people can connect with one another, rather than just having to be physically present five days a week.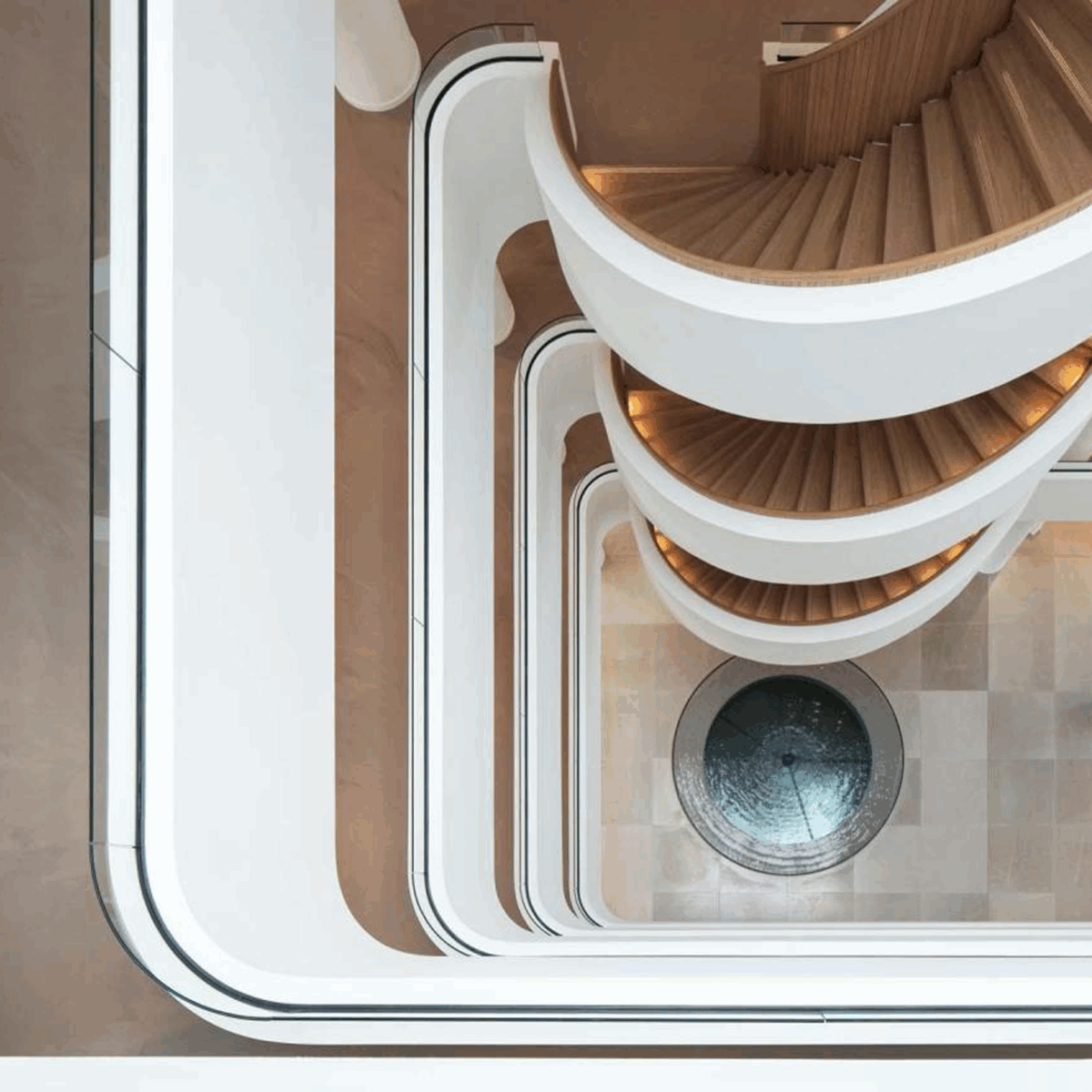 Maintain high creative standards
We're proud of our loyalty campaigns and of the awards they've won over the years. We're even prouder of the positive changes they have brought about, such as by encouraging children to eat more vegetables or helping people to avoid wasting food. The rewards we offer come from top brands with high creative standards too, such as Disney, Zwilling, and vivo | Villeroy & Boch. By surrounding ourselves with their creativity, we stimulate our own.
Generate maximum brainpower
Our ideas and concepts are transformed into their final form by our own Creative Lab, but this isn't the only place where creativity happens. It doesn't matter whether you're a financial expert, a legal eagle, or a salesperson: we welcome bright ideas, whatever your job title happens to be. We also hold creative sessions with our clients and partners so that they can share their thoughts. And we encourage lateral thinking: 'Original' is one of our company values.
Leveraging creativity pays amazing dividends
Claudia Mennen, CEO BrandLoyalty
Combine art and science
Having spent most of my career in finance, I'm very comfortable dealing with the figures that underpin our creativity. We've built up a huge, multifaceted database over the years to help us create effective concepts that target the right audiences in the right way. Our own tool Analytical Framework enables us to design, adapt and optimize loyalty campaigns, and we partner with the Jheronimus Academy of Data Science to always get the most out of data.
All of this helps us to enhance our creativity, work faster, and deliver better value to our clients.
Play by the rules
To ensure we make the most of our creativity, we structure it. I believe colleagues' creativity will thrive when working in teams across all disciplines globally. The diversity of people and their ideas create an innovative atmosphere which is needed to create the best solutions for our clients and to stand out from the rest simply. Retail is a fast-paced industry, so we have to adapt our business practices to keep pace with this ever-changing environment. So, we set out frameworks with clear rules, but it's up to our teams to use their creative talents to make everything work.
Creativity is all about joining the dots and coming up with surprising new connections that nobody's made before. Creativity is also crucial to fulfilling your business mission. Anyone with a leadership role should work out how to leverage creativity because it pays amazing dividends.
Explore the latest columns from CEO Claudia
In a series of columns, Claudia shines a light on retail & loyalty, her leadership style, company culture, current global issues, and more... Have a look at the latest articles by going back to the overview
Go to overview
Key Food Retail Trends of 2020
With 2020 coming to an end, it is a good time to reflect on what has been happening in food retail globally. Some new trends barely existed before the pandemic struck, whereas others were already well established.
Go to article