Key Food Retail Trends of 2020
by Claudia Mennen
3 minutes
With 2020 coming to an end, it is an excellent time to reflect on what has been happening globally in food retail. We at BrandLoyalty are active in over 50 countries, putting us in a good position to assess how supermarkets and their customers are adapting to difficult circumstances. Especially in current times, developments in retail are skyrocketing and outpace many other industries. I'm incredibly proud of how our clients have adapted to all these changes without friction. Some new trends barely existed before the pandemic struck, whereas others were already well established. However, some trends have been highlighted or fast-forwarded since January. Let's look at all of these and the opportunities they present.

1. Adjustments caused by COVID-19
Food retailers have reacted really well by swiftly and decisively keeping their local communities provided with life's essentials. We are now all familiar with the physical in-store measures taken to ensure hygiene and social distancing. Plexiglass barriers, floor stickers, and trolley-cleaning systems have become very common. Underneath these lies a deeper and more meaningful psychological adjustment: consumers have become much more aware of, and food retailers have reclaimed their role as a cornerstone of society. There is a greater appreciation of the availability of SKUs, and governments and the media increasingly recognize supermarket staff as essential workers. Retailers can build on these positive associations and the opportunities this provides. COVID-19 made consumers' needs, and preferences shift constantly, and therefore, winning consumers' loyalty has become more important than ever before.
2. The power of seamless self-service
For some time now, retailers have been enhancing their technological capabilities, and consumers have quickly become more digitally capable. This has translated into an increased demand for self-service shopping. Basically, people want to be in greater control of how they do things.
Queueing at the checkout has always been the biggest irritation factor, so fingerprint or facial recognition payments are becoming popular methods of speeding things up. In Asia, you can now even pay with your eyes by using an iris scan! Even without such futuristic solutions, the number of self-service checkouts has expanded dramatically. These are also being accepted more readily than before: in Europe, 30% to 40% of sales are now being done via self-scanning. The number of unstaffed stores is growing globally too. While the pandemic continues, the lack of human interaction at the checkout becomes a positive rather than a negative. So now could be a good time to introduce more self-service points and digital systems to accustom customers to new ways of shopping and paying.
It is vital for food retailers to establish a long-lasting emotional connection with consumers.
Claudia Mennen, CEO BrandLoyalty
3. Increased use of omnichannel solutions
The number of retail app downloads continues to grow. Also, consumers are becoming more familiar with using add-ons such as augmented reality and voice commands. Therefore, it is crucial to understand these digital-savvy consumers. So instead of only grouping customers in traditional terms such as age, gender, and family composition, retailers could do well to assess individuals' relationships with technology too. For instance, it would be worthwhile mapping out which customers are early adopters, followers, or trendsetters. This would help retailers to communicate with them more effectively and helps retailers optimize their omnichannel approach.
4. Consciousness is key
The pandemic has also focused attention on other global issues such as climate change and sustainability. Stuck at home for most or all day, people have had to prepare more of their own meals. This has made them more conscious of their own food choices and the amount of food they waste. BrandLoyalty is responding to this newfound awareness by offering loyalty concepts that encourage families to enjoy eating more healthily and offer more sustainable loyalty campaigns, such as food storage containers to avoid food waste.
To combat the 'corona kilos' that have accumulated due to physical inactivity, and I can personally attest to this, many shoppers are now investigating lower-calorie options. In addition, flexitarianism is becoming a more mainstream lifestyle, leading to a demand for more organic, plant-based, vegetarian, and vegan items. This 'back to nature' trend is also linked to an increasing interest in fresh, local products and traceable products with clear origins and high standards of animal welfare. Retailers are looking at introducing more of these now.
5. Deliveries that work harder
The imposition of lockdown in many countries suddenly led to such an enormous demand for food deliveries that many stores found it challenging to fulfill food orders in the short term. The profitability of home deliveries has long been an issue, and the pandemic has focused retailers' attention on how to improve their bottom line while also developing competitive services such as 15-minute deliveries. In addition, retailers are lowering the threshold for free deliveries or offering other incentives to attract consumers who are shopping around online. This is another area in which cost-effective, innovative solutions are being explored.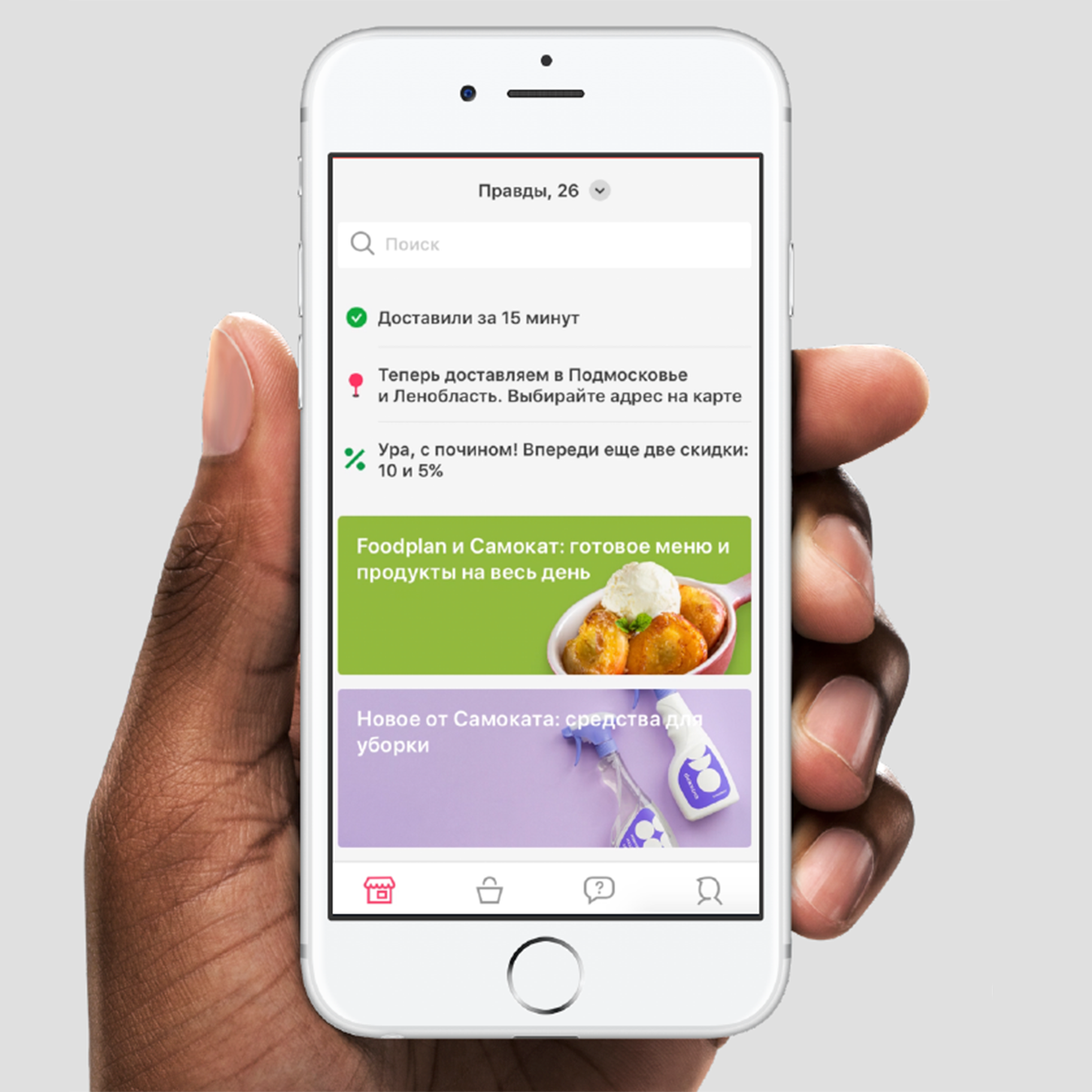 6. New store concepts
Some retailers are responding to the trends by radically changing the way they work, not just the type of products they sell. For instance, Lidl Zero and Netto have introduced sustainable stores with zero CO2 emissions thanks to solar panels and other energy-saving measures. Several retailers are implementing refillable concepts in their stores, and we are also seeing in-store second-hand shops, plastic-free solutions, and innovative methods of minimizing food waste. One of the most exciting – and visually dramatic – new things we see in retail is, of course, vertical farming, which is already being trialed in various stores. Due to COVID-19, some retailers are developing smaller stores with a surprisingly full assortment to serve customers who want to shop quickly and efficiently. These alternative retail formats certainly provide food for thought.
Loyalty in the 'new normal.'
Although COVID-19 is the focus of most food retailers' attention now, it won't be around forever. Consumers will be eager to explore different experiences, travel, eat out, and spend money outside the home again. They will be reconsidering their loyalties. This means it is vital for food retailers to establish a long-lasting emotional connection with them now. I'll tell you more about this in another article. At BrandLoyalty, we're ready to create loyalty in the 'new normal' and beyond. Are you?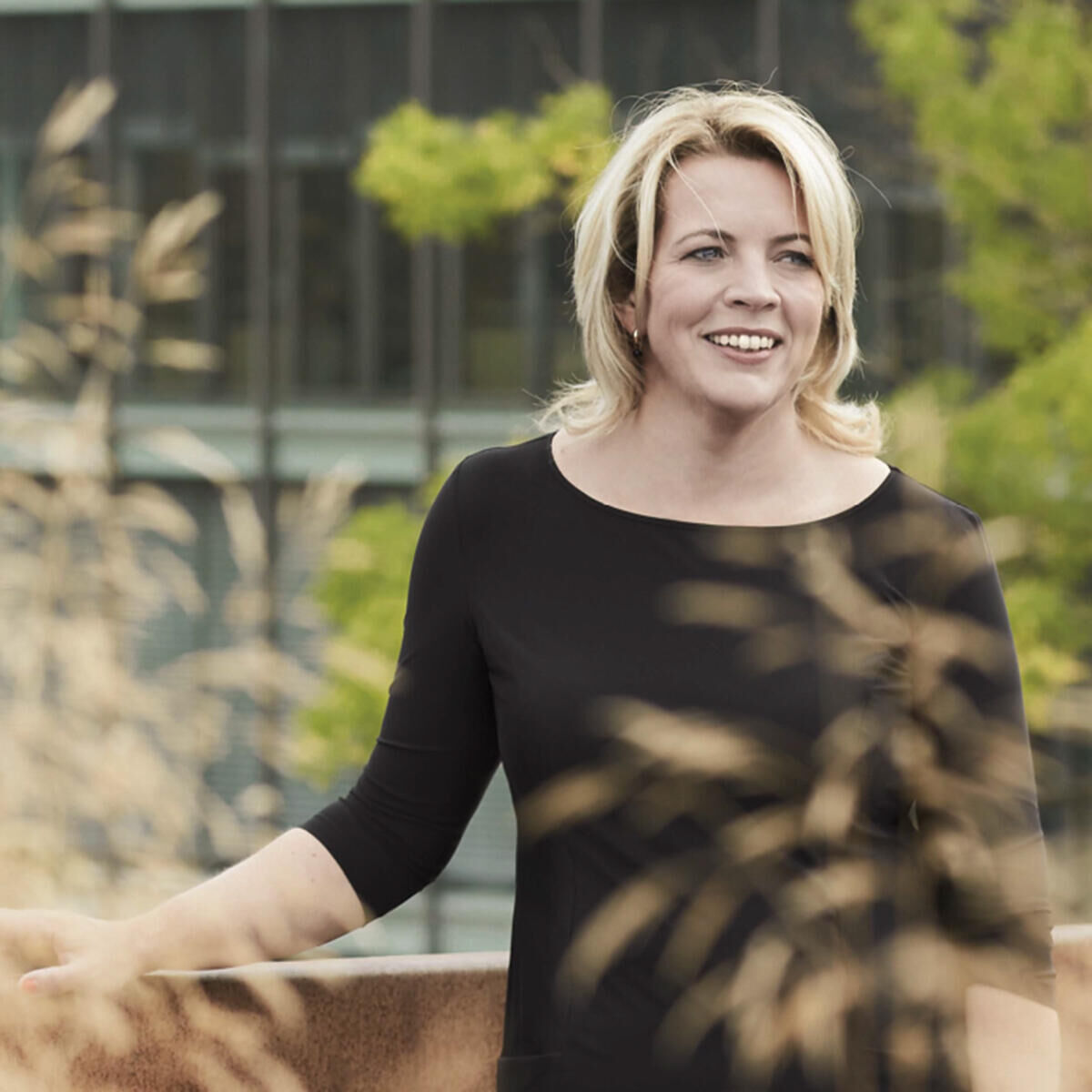 Explore the latest columns from CEO Claudia
In a series of columns, Claudia shines a light on retail & loyalty, her leadership style, company culture, current global issues, and more... Have a look at the latest articles by going back to the overview.
Go to overview
How 2020 has sharpened my focus on sustainability
When I took up the role as CEO of BrandLoyalty, I felt strongly that one of my key responsibilities is to enhance our contribution to sustainability. To emphasize this, we have recently updated our purpose to 'Next generation happiness'. This is the compass that directs all our daily decisions and guides us in building a happier world for future generations.
Read more