The magic of campaign-based loyalty
8 minutes
In an era when grocery shoppers have more choice than ever, what can supermarkets do to supercharge their existing loyalty activities?

When customers are spreading their shopping across different retailers, what can these retailers do to make sure more trips and more spending are staying with them? UK retailers could do worse than seek inspiration from other markets, where supermarkets create differentiation and drive loyalty through a variety of campaign-based loyalty programs.
One UK retailer that has already embarked on this journey is Sainsbury's, which has recently completed its second Disney trading card loyalty campaign 'Heroes on a mission' in partnership with BrandLoyalty, a scheme that rewarded shoppers by providing four collectible trading cards for every £10 spent with the retailer. Alongside the campaign, Sainsbury's sold a collector's album and various grocery brands also participated in the programme by offering bonus cards every time that certain brands were purchased.
Instant-reward campaigns, an undiscovered treasure in the UK
These types of 'instant reward' campaigns, as well as a longer-term stamp- or sticker-based schemes targeted at adult shoppers by way of rewards such as kitchen products or tableware, are hugely popular throughout the rest of Europe, Australia, and North America, but are only just regaining some momentum in the UK.
Some UK grocery retailers would argue that they already cover off shopper loyalty and engagement via their existing loyalty card programs. However, market-leading retailers around the world are demonstrating the winning benefits of combining campaign-based loyalty programs alongside their existing loyalty card activities to bolster their relationships with their customers and drive performance. So it would be interesting to ask why so many retailers around the world are already benefiting from utilizing these campaign-based loyalty programs on top of (or in combination with) their existing loyalty card activities, not only to bolster their relationships with their customers but also, in many cases, to reinforce their broader loyalty card propositions.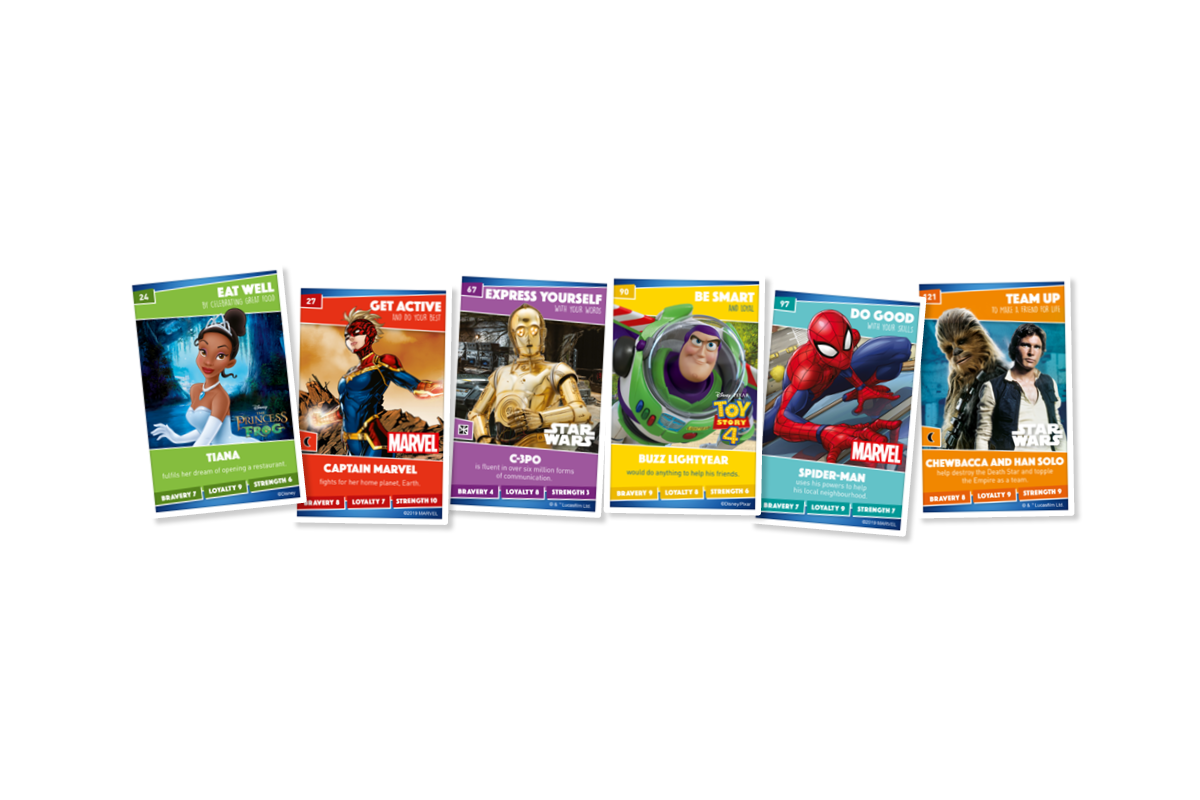 Building relationships with your shoppers
Loyalty cards and associated apps can be a great way of building relationships with shoppers and several UK supermarkets are using them to increase the relevance of the communications and promotions that they offer their customers. That said, the majority of UK grocery shoppers have multiple supermarket loyalty cards in their purses and wallets. Kantar recently revealed that UK food shoppers are still visiting at least four different grocery fascias each month1.
This goes some way to explaining why so many retailers around the world look to instant reward and 'collect & redeem' stamp- or sticker-based campaigns to bolster loyalty. As these are limited-time promotions (usually 6 to 20 weeks), they strongly motivate shoppers to change their shopping behaviors in order to maximize their rewards before the campaign ends.
Jeremy Vanderwaeren, sales director at BrandLoyalty, which partnered with Sainsbury's for the campaign, notes: "These types of campaigns not only exert a positive impact on the more transactional, commercial aspects of loyalty, such as frequency, basket size, shopper retention and winning shopping trips from competing retailers, but they also have a beneficial influence on the less transactional aspects, such as shopper perceptions, affinity, and recommendation."
Supporting broader brand goals
Such campaigns are specifically tailored to individual retailers and their commercial and brand strategies. In the case of Sainsbury's, the latest collaboration with Disney builds on the success of the previous campaign in 2019, which enhanced consumer sentiment, built brand warmth, won or regained family shopping trips, and ultimately generated a welcome commercial outcome.
Dan Scott, general manager of Disney Consumer Products Games & Publishing, UK & Ireland, comments: "We were delighted with the success of our last loyalty campaign with Sainsbury's when over 90 million Disney cards were collected by families in just six weeks. We are proud to be partnering with Sainsbury's again. This year, the campaign has helped families to prepare tasty and healthy food, while inspiring kids to consider the planet through the adventures of our loved Disney characters."
Sainsbury's leveraged the campaign to support its broader brand goals and values. Considering it has recently introduced a new overarching brand message – 'Helping Everyone Eat Better' – healthier and more sustainable eating provided a core part of the content and 'missions' featured in the collector album and trading cards. Other content spoke to Sainsbury's renewed ambitions regarding sustainability and the environment, with missions and messaging encompassing themes such as water, energy, and the planet.
As a Sainsbury's spokesperson states: "We were thrilled to bring back our popular Disney Collectables campaign this year. We hear from parents across the UK how much their kids love collecting them and it's an event they really look forward to. As well as helping to keep kids entertained, this year's Disney Collectables campaign also aligns with our new brand promise 'Helping Everyone Eat Better', with the cards and album helping to teach kids about how to care for the planet, as well as different healthier foods. We hope the cards and album have encouraged younger generations to make healthier, more sustainable choices."
So, as well as delivering on commercial objectives, these types of campaigns can really benefit a retailer in terms of brand warmth and reputation in addition to underpinning a retailer's work on sustainability. An extra bonus from these campaigns can be the improved engagement they can generate among colleagues as they facilitate the participation of customers, both young and old, in the campaign.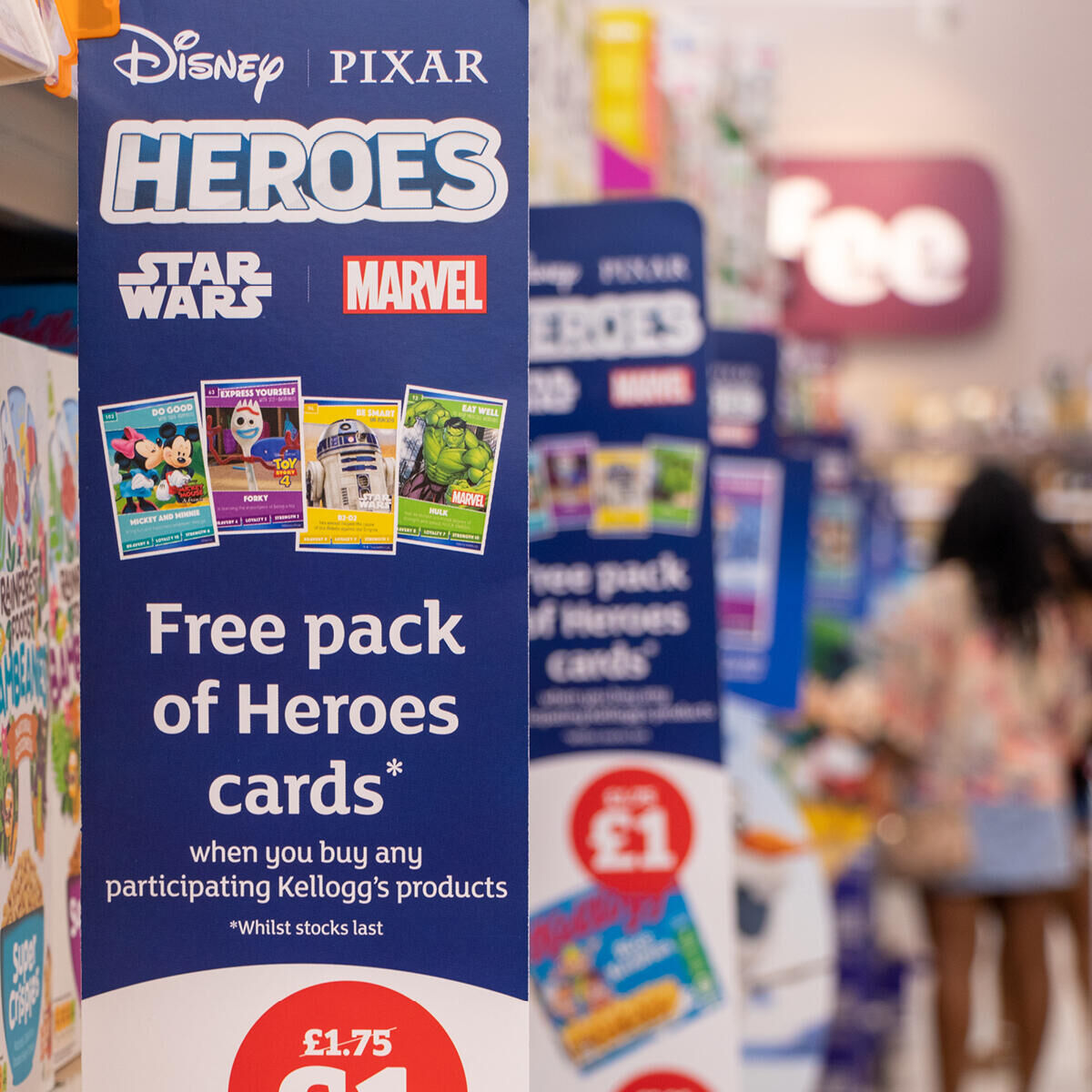 Standing out in the crowd
In an ultra-competitive market, campaign-based loyalty programs are a way to achieve differentiation and move communication beyond the increasingly blunt instrument that is price messaging. In an industry where competing on price alone is something of an unwinnable war, the introduction of non-price promotions can elevate the conversation with customers and carve out a more nuanced and differentiated positioning instead.
Furthermore, by timing these campaigns alongside key seasons for retailers – in this case back to school – an extra competitive strength aside from range and price can be communicated to shoppers. Equally, appropriately themed campaigns can be timed alongside other events such as movie premieres or sporting competitions to capitalize on the excitement around these cultural focal points, as well as linking to retailers' ongoing marketing initiatives around healthier eating, food waste, and lifestyle.
As with the previous Disney Heroes campaign at Sainsbury's, a number of high-profile suppliers such as Kellogg's, P&G, Britvic and Unilever participated in this campaign, with bonus cards being issued to shoppers when particular items were purchased. Again, there are commercial benefits from this participation, such as increased trial, brand-switching and market share gains, but also a positive halo effect from being associated with Disney and the campaign itself.
As with retailers, campaign participation also enables suppliers to differentiate and stand out without recourse to price-based promotions and marketing. Disney also stands to benefit, with the campaign providing highly visible instore presence and encouraging families to fully explore the Disney portfolio of characters and properties across Disney, Pixar, Marvel and Star Wars.
Creating smiles at the cashier
Shopper feedback from these campaigns is another compelling reason to undertake them. Physical rewards make a customer feel valued and that they are receiving a genuine 'thank you' for their ongoing custom and loyalty. On a practical level, the deployment of these campaigns can enliven and ease family shopping trips and, anecdotally, they are said to have enhanced 'family time' by facilitating activities and discussions around important topics such as healthy eating, exercise, and the environment.
The success of BrandLoyalty's latest Disney campaign at Sainsbury's is expected to herald more widespread interest from supermarkets in this type of shopper engagement. Bryan Roberts, an independent retail consultant at the company Shopfloor Insights, notes: "It's amazing that more British retailers are not looking at this type of campaign to win new shoppers and retain existing customers. There are countless case studies from around the world that demonstrate their effectiveness at driving sales, improving perceptions, and supporting a retailer's broader strategies and Sainsbury's is a great example of success in this space."
There is a groundswell of evidence, particularly in the online era where switching between supermarkets has never been easier, that loyalty is getting harder and harder to achieve. Campaign-based loyalty programs are a proven way to reinforce the loyalty of existing customers, win over shoppers from rivals and create an elevated relationship between a retailer and its customers. Above all, they bring a sense of fun back to a task that sometimes can be seen as a chore and they help put a smile back on the face of millions of grocery shoppers every week.
---
This article originally appeared in The Grocer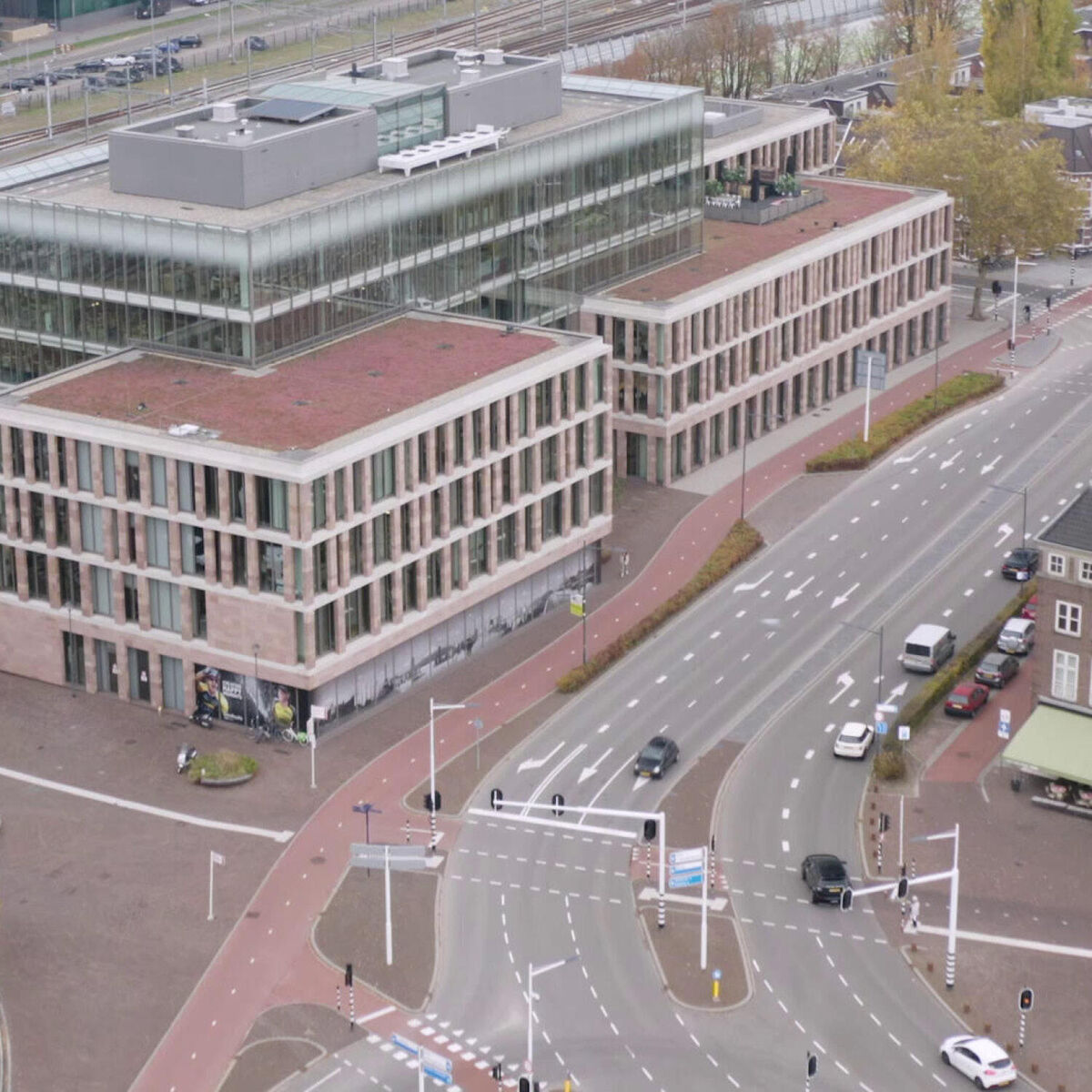 Want to achieve similar results?
To find out more about how BrandLoyalty can help achieve similar successful results, please contact us!
Contact us now