Cheers to saving on Fontignac glasses
3 minutes
Shoppers in South Africa and Namibia can now collect & redeem Fontignac glassware with a 75% discount at Food Lover's Market! To ensure an excellent shopper experience during the campaign, BrandLoyalty's StorePal continuously monitors the in-store execution.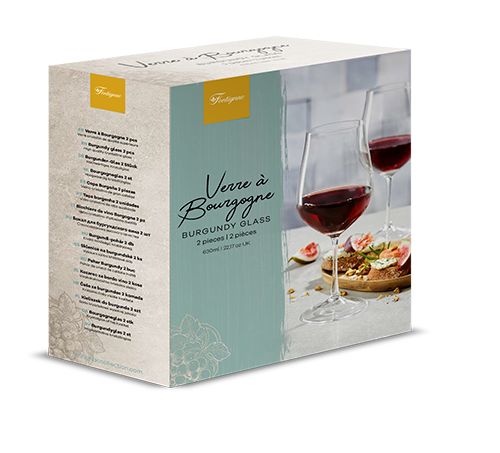 Shoppers receive one stamp for every R100,00 spent at a participating Food Lover's Market store. Once shoppers have collected enough stamps, they receive a 75% discount on Fontignac glasses of choice!
This high-quality crystalline Fontignac glassware range is available in all stores nationwide - in South Africa, and Namibia for 21 weeks, allowing Food Lover's Market shoppers to collect the beautiful Fontignac glassware range throughout the festive season.
The Fontignac glassware range, produced in Europe, has some unique features. It is made from high-quality crystalline glass with extreme brilliance and clarity. In addition, it has a timeless design for a unique drinking experience and is dishwasher-friendly for easy and safe cleaning.
Using StorePal, the in-store execution of the campaign is constantly monitored, to ensure the best shopping experience possible. StorePal is a live dashboard for retailers to gain insights into the in-store execution. With StorePal, Food Lover's Market is able to make store staff the official champions, it opens the lines of communication with head office staff and gives full access to monitor in-store execution.
Store staff members bridge the gap between the retailer and the shopper and ensure that campaigns are successfully executed in-store. All whilst BrandLoyalty and Food Lover's Market are able to motivate the staff while also overlooking the execution. StorePal delivers control over your main marketing investments, improves shelf availability, motivates staff, boosts turnover and more! Discover more about StorePal.
About Food Lover's Market

Food Lover's Market prides itself on being the best in fresh. At Food Lover's Market, you'll get everything your household needs; from fresh fruit and vegetables to meat, and healthy snacks.
Be inspired by more campaigns
Go back to the overview to discover more latest loyalty campaigns across the globe.
Go to overview