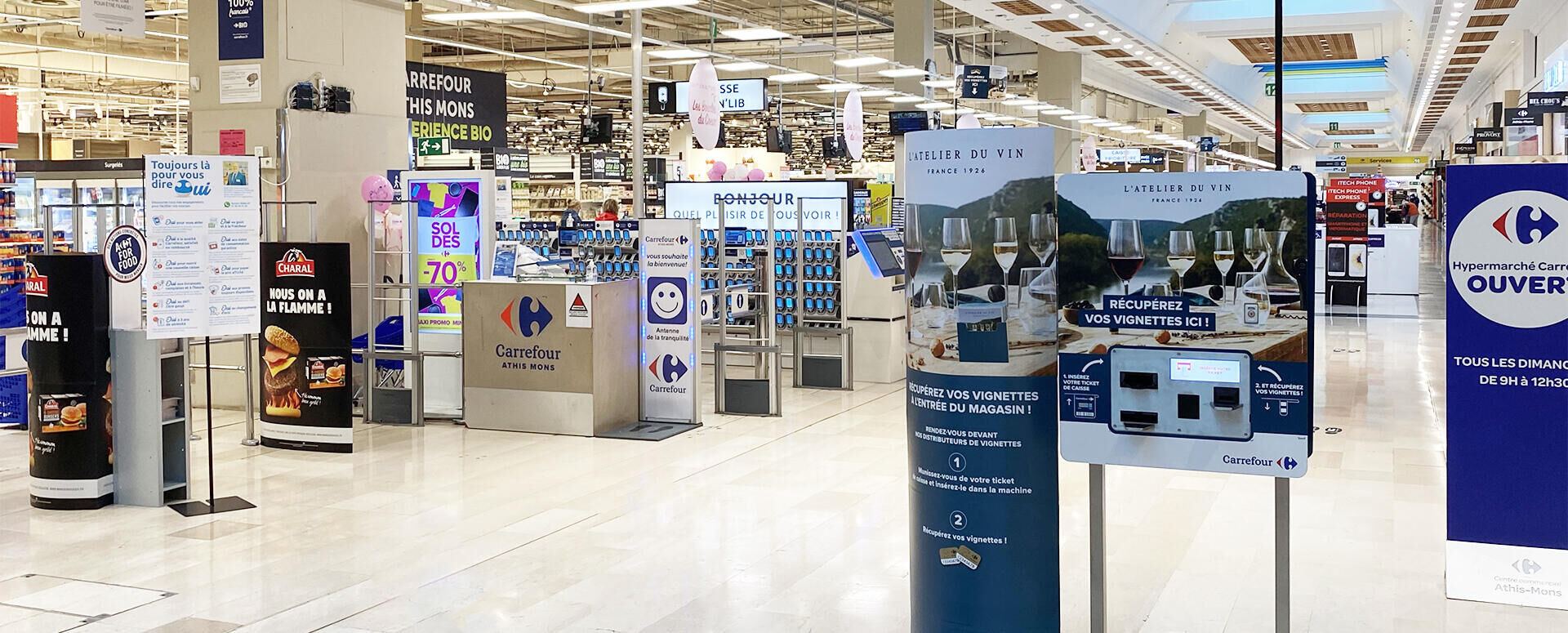 1 minute
After successfully launching our global innovation at DekaMarkt, the Netherlands in November 2020, Standi has now traveled across the borders to the retail giant of France - Carrefour. From 1 to 7 units, spread across a hypermarket and a supermarket, Standi has proven to be the champion of stamp distribution!

Since the launch, Standi has developed and evolved to include new, improved and faster mechanisms to read tickets and dispense stamps. In addition, Standi's latest version comes with a built-in 4G model, to connect seamlessly to the internet.
Specifically for Carrefour France, Standi is distributing stamps for BrandLoyalty's campaign with L'Atelier du Vin. In the two stores, all stamps are distributed via Standi. Therefore, at all check-outs, both traditional and self-service, store staff don't have to hand out stamps. This way, retailers gain efficiency by saving time whilst Standi manages an accurate and secure distribution of stamps.
To service the high number of shoppers, especially in hypermarkets, Carrefour and BrandLoyalty made further adjustments and took necessary steps to improve the experience of both shoppers and staff:
The rolls of stamps are doubled in size: 5,000 stamps per roll!
A store staff training video is available for a clear introduction.
Specific POS material is developed, indicating where Standi is located and how shoppers can collect their stamps.
Staff and management can track the usage of Standi of both stores through a dashboard.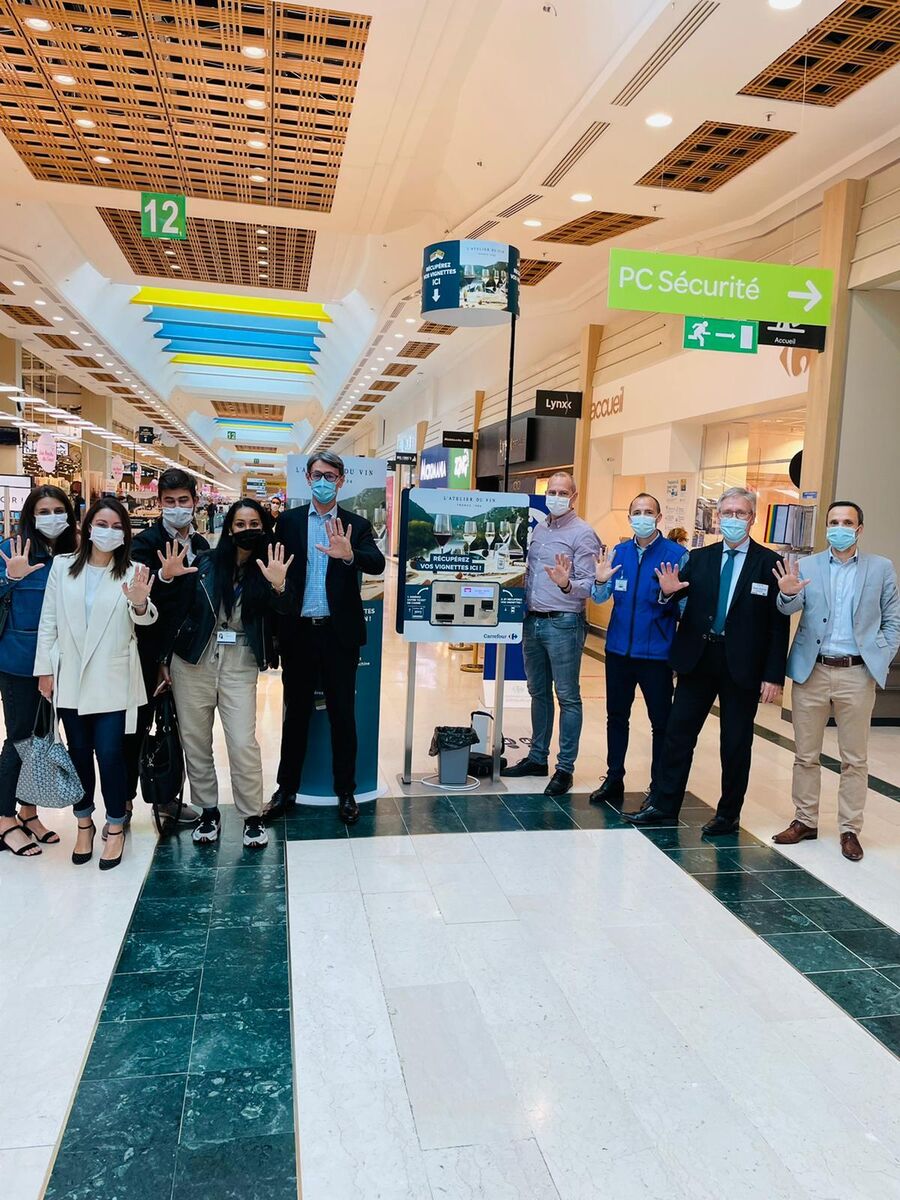 Standi: your next hand-out doesn't need hands!
Curious to discover what value Standi can bring to your stores?