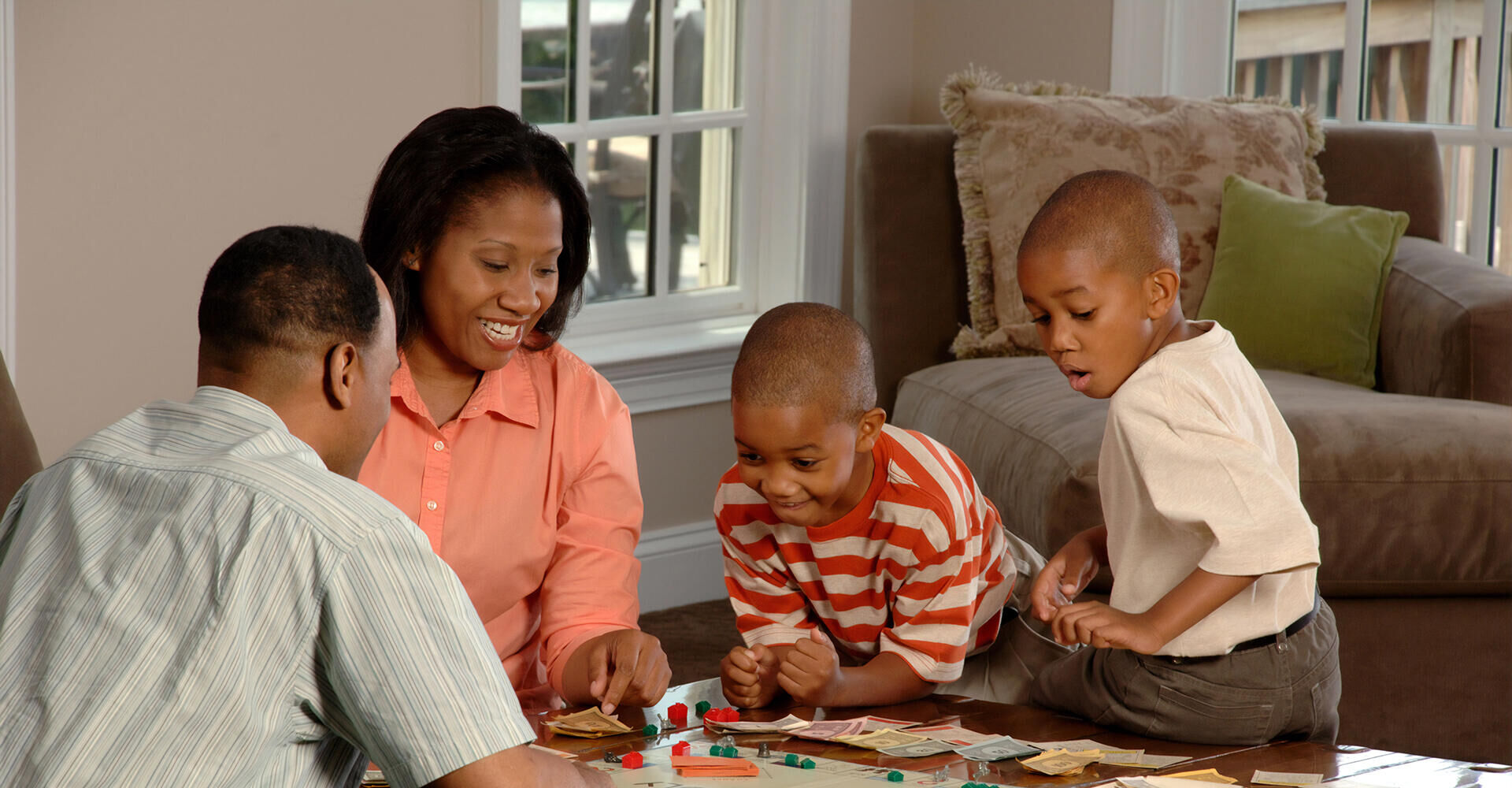 The future of family time is both traditional and digital
4 minutes
A year after COVID-19 emerged, families' daily lives look completely different. Parents are juggling a variety of responsibilities – they are caretakers, teachers, and entertainers whilst also pursuing their professional careers. Clearly, the pandemic has caused 'family time' to gain a new dimension.
Quality over quantity
By now, most companies have digitized a vast number of their business and schools have adopted digital classrooms. Families have witnessed a huge acceleration of digital and deployed technological tools almost overnight. To families, digital is more important than ever before, but so is family time. There's a growing desire to spend more quality time together and to deepen the connection between families. Despite the increase in the quantity of time spent together as a result of the pandemic's measurements, families are looking for high-quality moments that truly connect.

Bridge the gap between generations
TV is becoming a significant focus of family time. In fact, 30% of teens are now more likely to watch TV. Interestingly, the favorite content of parents and kids is on the screen. These shared moments within families call out for a multi-generational approach. To attract both kids and parents, brands should evoke nostalgia. Immersing in nostalgia gives our lives a sense of progression and meaning. Brands that promise this return of happy memories bring more value to their customers: they will build a more in-depth relationship, on an emotional level.
As a consequence, we're in the middle of a retro revolution, with the upsurge in the popularity of the TV series 'Friends' among kids and the never-ending popularity of Star Wars among all generations. This nostalgia approach was perfectly executed during our multi-generational loyalty campaign at E.Leclerc. When triggering nostalgic feelings for the older generation whilst appealing to the younger generation too, you can become part of modern family time.
Kids are becoming the CEO of the household
Meet your family's new CEO
Modern family time is ruled by kids. Kids are becoming the CEO of the household, with more influence on household purchases than ever before. Especially during lockdowns, children had much more influence on decision-making than pre-COVID-19. In Europe, kids' influence on decision-making on groceries increased by 65%, their influence on the type of music listened to within families increased by 85% and 17% of kids even had an influence on what car the family buys.
It's more than just a game
Over the past year, gaming has become one of the biggest parts of the kids' ecosystem, for both boys and girls. Since COVID-19, the number of kids with access to games increased. During lockdowns, games connect kids with their friends when there are restrictions to meet in real life. Yet, gaming is not done individually only, it is becoming a shared pastime experience. It creates excitement, boosts relaxation, and makes you live in the moment. More and more parents and kids are embracing the power of gaming, as parents perceive that benefits are now exceeding the drawbacks - making gaming a family affair. The more parents and kids play games together, the closer they become. Also, gaming makes everyone become equal; the parent-child relationship leans more towards one that is non-hierarchical.

Living in a metaverse
Today's kids don't distinct online and offline, these two worlds are intertwined - kids are living in a metaverse. Listening to a concert could be happening in a game. Slow hobbies are on the rise to take a break from the screen. Either physically or digitally, kids want to be entertained. Interestingly, this entertainment should feel custom-made and fitted to their personal needs. The next generation of kids wants to co-create and personalize.

Implications for retail
The pandemic illustrated that the technological imperative is stronger than ever. The abrupt adoption of digital at the start of the pandemic has caused digital behavior to shift from a habit to a routine. As online has overtaken brick-and-mortar stores as the most popular shopping location, predictions are that the COVID-19 recovery will be digital. At the same time, whilst consumers are reconsidering their loyalties, it's imperative to re-establish the emotional connection. Retailers must consider restructuring their current approach into one that's multi-generational, values kids' opinions, and adapts to highly emerging trends such as gaming. Because in the transition to normality, the retail battle has started. Are you ready to capture potential footfall and re-establish the emotional connection with families, both in traditional and future channels? Because we are.
---
Every day, BrandLoyalty's consumer insights experts immerse themselves in the consumers' world; trying to understand their needs and wishes. As going back to the same old strategy has proven to be unsuccessful, it's worth considering the emerging trends and embracing these pandemic-driven changes. Reach out to your local BrandLoyalty contact person and discover the crucial developments in your region.

KidsInsights, 2021
Journal of Consumer Research, 2020
Arizona State University, 2013
Are you ready for loyalty in the new normal?
Tap into this ever-changing world and the opportunities it provides.
Watch movie now
See more consumer insights
Do you want to see more articles and fact-based insights out of our consumer studies? Go back to the overview page.
Go to overview