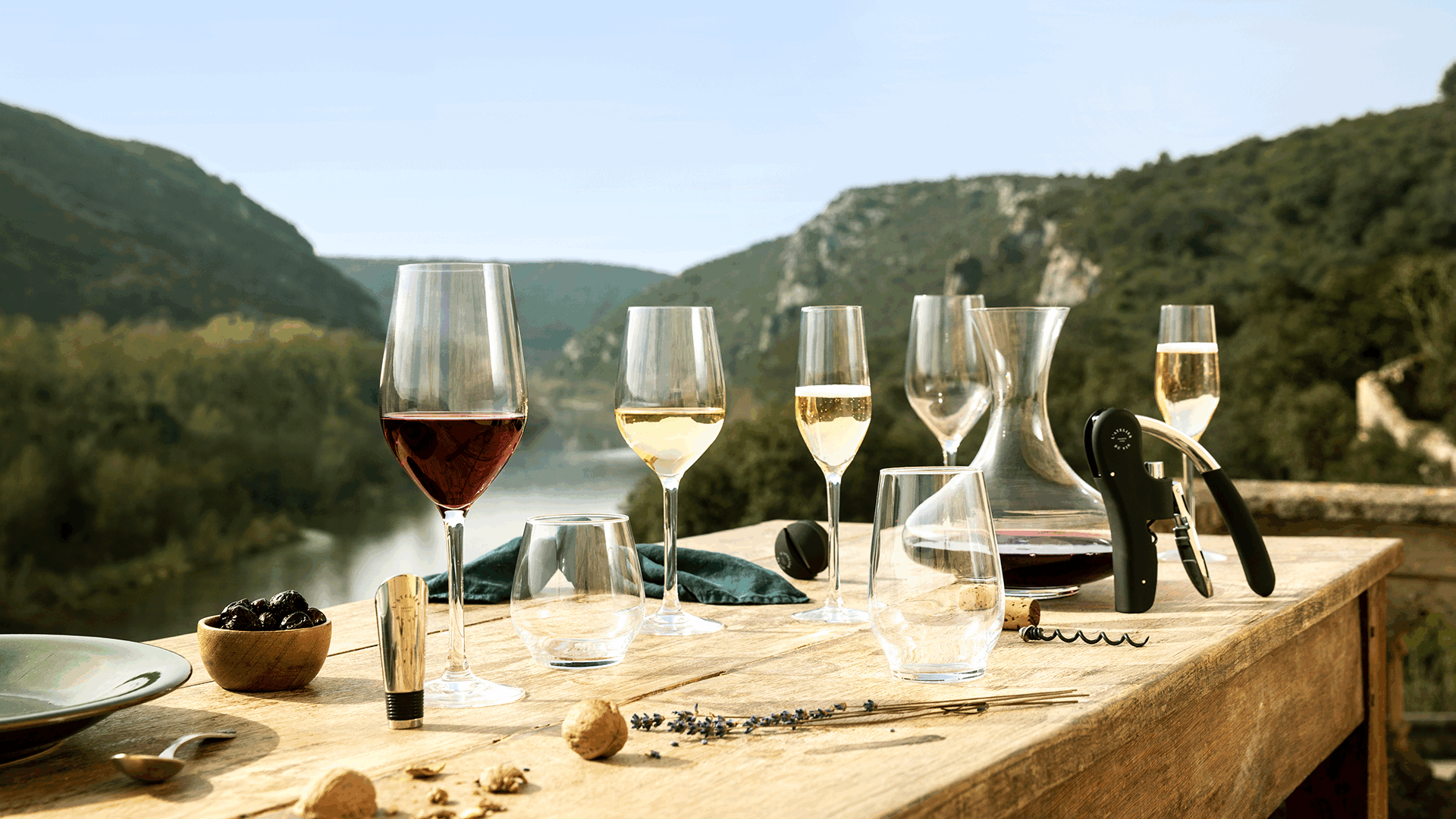 Raise your glass with L'Atelier du Vin!
3 min
As France slowly enters summer, Carrefour offers its shoppers the opportunity to collect a limited edition range of glasses and wine accessories from the prestigious brand L'Atelier du Vin. The range is designed especially for Carrefour. Serving a drink in proper glassware is a ritual worth performing; the right glass for the right drink can intensify the aroma, accentuate colour, and create the best memories.

From the 1st of June until the end of August, shoppers at Carrefour France can collect a range of five glasses: red wine glasses, white wine glasses, champagne glasses, long drink, and mixed drink glasses. They all come in a set of 2 and are made in the North of France. This range is completed by two exclusive items: a beautiful decanter and a sommelier, including four wine accessories. The combination of these items creates the ultimate wine tasting experience and, most importantly, makes those high-quality glasses and accessories accessible to Carrefour's shoppers. For this campaign, visitors can collect physical stamps or collect digitally via the app.
Founded in 1926, L'Atelier du Vin is a family business specializing in enology from the cellar to the table. Its creation studio in France designs tools that make the tasting of wine richer in sensations. Through this collection, shoppers will have the opportunity to enhance their wine tasting experience and share quality moments with friends and family.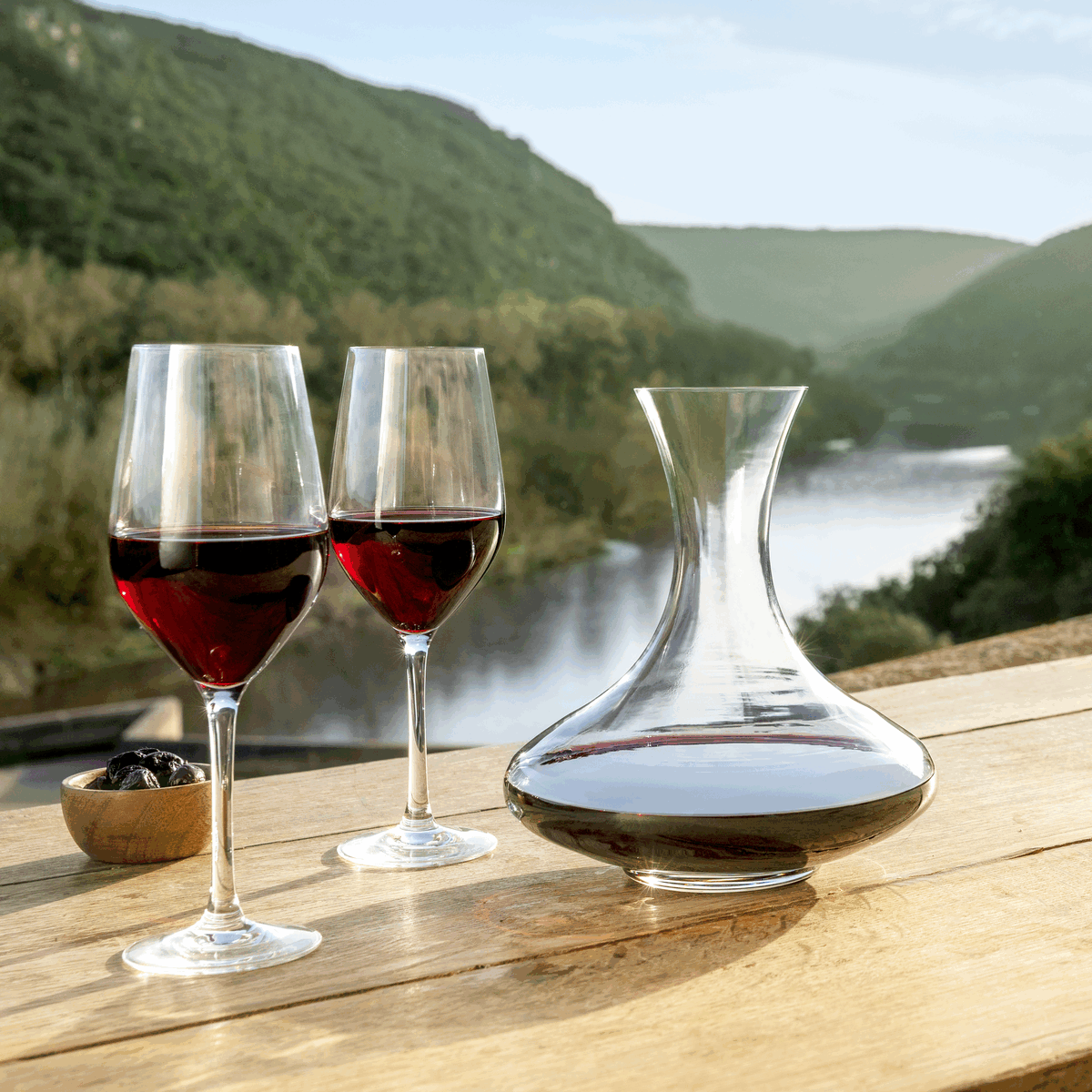 Carrefour is a true pioneer in retail history, as it invented hypermarkets back in 1963. Today, it is the 7th biggest retailer worldwide and a major actor in the wholesale distribution scene in France and worldwide. Carrefour owns 12,300 self-service shops (including 1,528 hypermarkets). Founded in France, it operates in more than 30 countries in Europe, the Americas, Asia and Africa.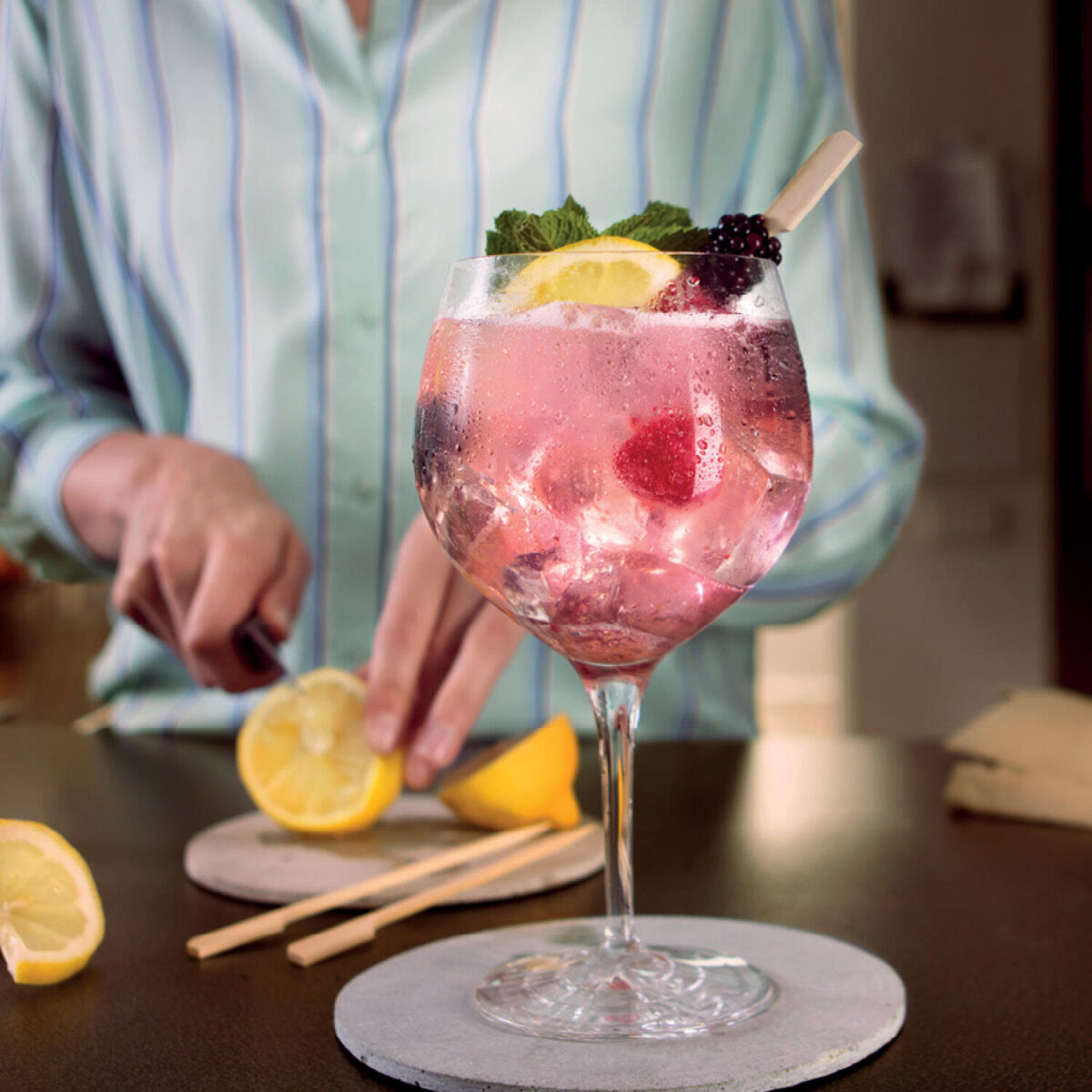 A genuine bar experience in the comfort of your home
The Spiegelau bar range is the top glasses choice for many top restaurants and bars, and can now also be enjoyed at home.
Read more
Discover other latest programs
Read more about BrandLoyalty's latest program launches by going back to the overview.
Go to overview