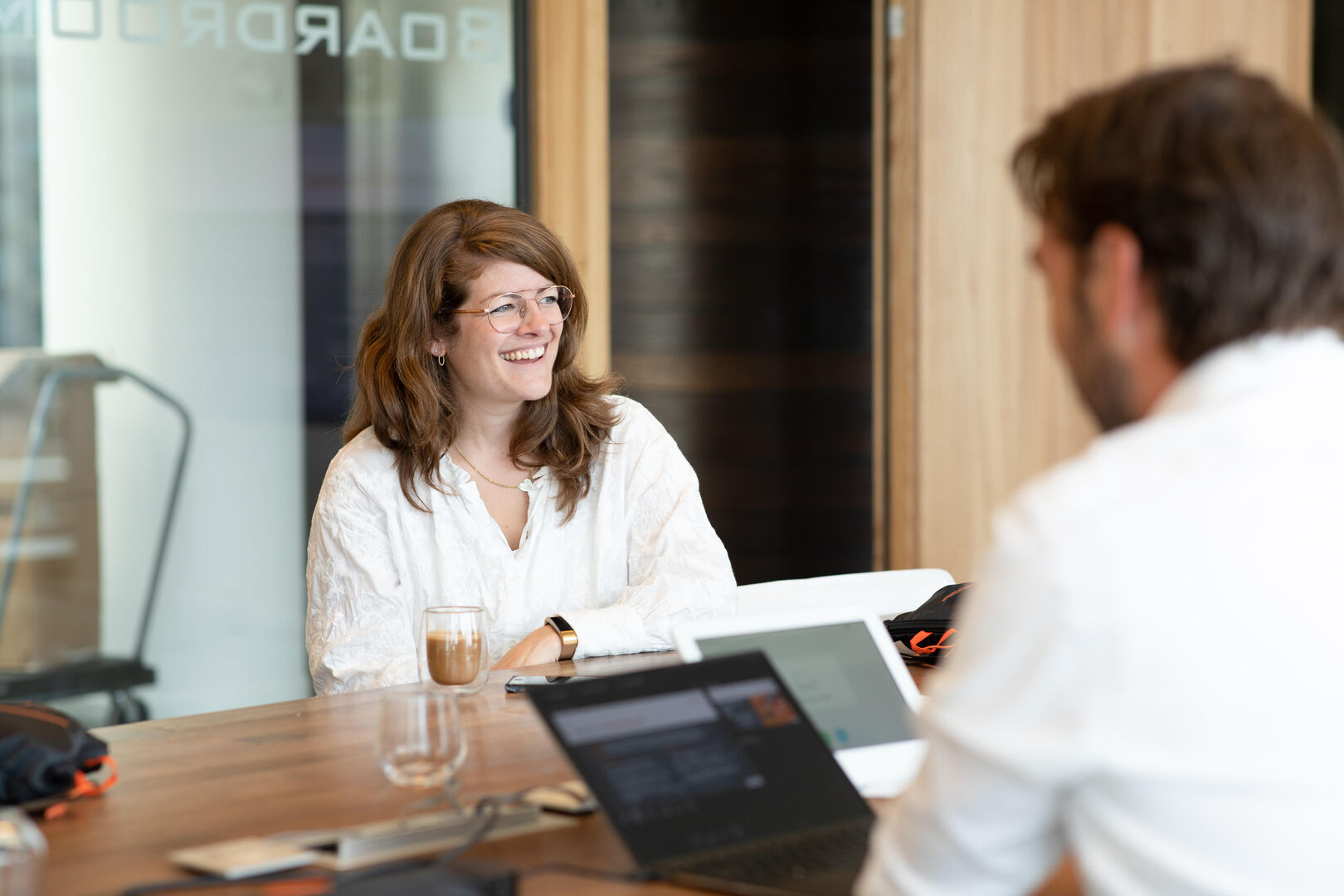 Project Manager (Temporary – 8 months)
This could be your new LinkedIn Job Title, sounds good right? But what are you going to do as a Project manager? We're happy to tell you more about it.
👨‍👩‍👧‍👦 The position and your team
You will be part of the Project Management team in Paris. It's a super diverse and international team. Program Management works closely together with all other departments within BrandLoyalty as well as our client to ensure that our loyalty programs are executed in the best way possible.
In the role of Project manager you will be:
Next to planning and managing the program, you will be in daily contact with the client and internal stakeholders throughout the life-cycle of the campaign;
Guiding the client's project team on every step;
Be the support of the clients sales operations teams;
Implementation of tools for the proper functioning of the operation;
Be the support of the client sales operations teams;
Management of all POS (point of sales materials) requests relating to the operation;
Support for the development of POSM and internal communication;
Get the approvals of the POSM and any supports of the operation;
Management of partner products with the client teams;
Assistance in the preparation of product allocations per store;
Analysis and monitoring of the performance of the operation;
Management of appointment scheduling for deliveries to clients warehouses with ITM logistics;
Solve issues during the delivery process.
😀 Do you recognize yourself in the following
You have at least 2 years of working experience in a similar role, such as Project Manager, Account Manager, Customer Service, or Project Coordinator;
You are analytical, proficient in Microsoft Excel, and pay attention to details;
You have an excellent command of the French and English language and strong communication skills;
🙌 What can you expect from us?
Are you up for the challenge? BrandLoyalty wants you to have fun in your work, contribute to our growth and share the successes with your team/company. This is just a short list of what BrandLoyalty can offer you:
You will work in a purpose-driven company: happy people, better business;
An international environment with 40+ nationalities, operating in 60 countries around the world;
A hybrid way of working. Working from the office 3 days a week to connect with colleagues, the rest is flexible.
Flexible in working hours; 80% during business hours, 20% is flexible, to have a better work-life balance.
We stimulate growth! We have a BrandLoyalty University with enthusiastic internal trainers that learn you more about our business and a lot of external courses, facilitated by partners. To let you focus optimally on your professional and personal development.
Exceptional terms of employment and compensation;equal and fair pay, pension scheme, smart working allowance and many more.
🏨 Allow us to introduce ourselves
BrandLoyalty provides winning loyalty campaigns by connecting high-frequency retailers, our partners, and shoppers.
Through loyalty campaigns that last 8-20 weeks, we change shoppers' behavior in high-frequency retail - both on a transactional and emotional level. We fully support the retailer's journey, from strategy to solution and execution. After defining the retailer's objectives and campaign KPIs, we design the ideal solution including mechanic, reward, and campaign.
Simply put, we boost loyalty with campaigns that make people happy and business better.

---
Apply for this position by sending your resume and optionally a motivation letter to recruitment@brandloyalty-int.com.
By applying, you agree to our Privacy Notice for Job Applicants, which you can review here.