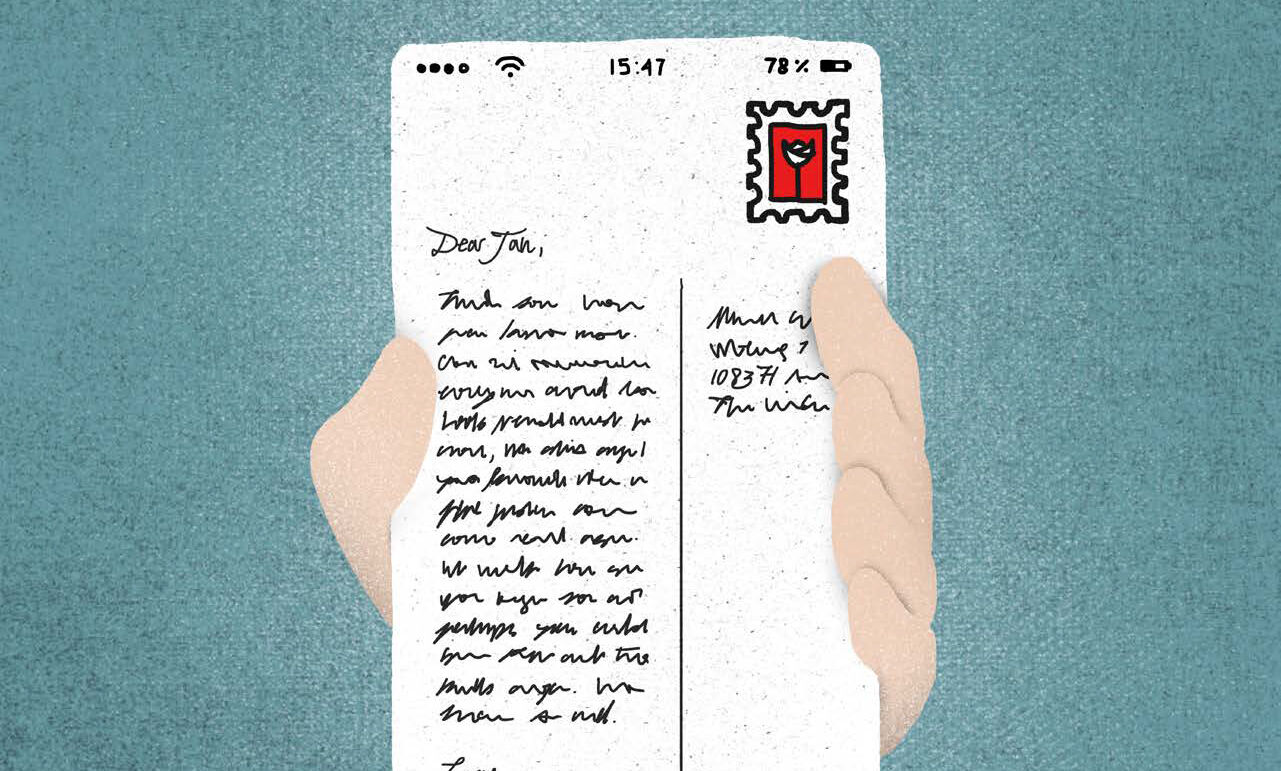 For better results push here
It's time to get personal again
The CEO of LoyaltyOne has spent the last 25 years in the industry, and never shys away from the next loyalty challenge. During his time as CEO of BrandLoyalty Hearts & Wallets caught up with him to find out more about the man behind loyalty.

Back in the old days, grocery shopping was highly personal. You would go to your favourite grocer, he would know exactly what products you came for, he would suggest related products and sometimes even give you a bit of a discount if he was in a good mood. But then along came supermarkets. They made the shop floor a lot bigger, grocery shopping became more anonymous, and store owners thought it was no longer possible to communicate on an intimate level with their customers. They were right - until now. Today's push notifications are even better than yesterday's friendly grocer, and they offer you much more.
Give your customers a little push...
"Smartphones have given us the opportunity to get personal with our customers again", says Arie Kuiper, Head of Customer Insights at IceMobile. "Through our Bright Stamps app, we're responding to this opportunity by offering a way for customers to participate in a loyalty programme with their mobile phone. The app experience is highly customised, offering tailored communication to each customer via push notifications. By thoroughly analysing customer data, we can send targeted messages to individual customers, at specific times and in specific locations."

…But don't be too pushy
However, this way of communicating is very strategic and only effective when done correctly. Offer irrelevant information and your customers will opt out. Provide too many messages and your customers will opt out. The content of your push messages has to add value to the shopping experience, otherwise the recipient will just disengage. In the last few years, IceMobile has sent millions of push messages to customers around the globe. After two years of testing targeted messaging, IceMobile has developed four pillars of effective push notifications. Olav van Dam, Creative Editor at IceMobile, describes how they work:

# Pillar 1: Right message
"Customers choose to receive messages because they believe the messages may be interesting for them. Only a personalised, short and somewhat informal message delivers on that expectation," he says. "On the lockscreen and in the notification inbox, our messages are visible among the whatsapp and text messages from their friends and family. As a result, we try to approach the customer with 'you' as much as possible." By using the right copy in the message, we can give the customer the feeling we are actually in a conversation with them. In our programmes we continuously test multiple versions of messages to guarantee this effect."

# Pillar 2: Right time
Not every message is relevant at every time. "We've tried to push redemption early in loyalty programmes, but this wasn't effective," says Lotte Jonkman, personal messaging expert at IceMobile. "Also, some messages might be more successful on a particular day or at a certain time. Think about it: when do your customers go to your store? What time do they come back from work - and when might they be sitting in the train, looking at their smartphones? It's important to understand when a specific message is relevant."
Uber
Uber uses push notifications in a really smart way, including to inform customers about delays, price changes and promotions. For instance: "Rates have dropped in the centre of Barcelona. Request a ride as soon as possible to avoid surge pricing." Lotte Jonkman adds, "A customer receives this push notification based on their location and message preferences. This is a good example of location-based push messaging and makes the communication very personal. Uber also gives customers the option to choose which information is relevant to them. By so doing, Uber shows it takes its customers seriously and their wishes into account".

Foursquare
Foursquare is a search and discovery service for your mobile phone and helps you find the places you love. With the help of your friends, it is able to send you very relevant messages. Olav van Dam comments, "Simple copy can also be very good copy. Foursquare understands this very well. It also uses location-based push messaging and refines this with the help of your friends. Are you near a hotel or restaurant that a friend of yours has visited and reviewed? Foursquare will send you a message with that specific review highlighted. Your friend's opinion probably counts twice as much as that of "Smartphones have given us the opportunity some random person you've never even met."
# Pillar 3: Right person
Without understanding behaviour at an individual level, we cannot send the right message. We can send messages based on registration, number of stamps, stamp collection speed, types of items redeemed, speed of redemption, previously received messages and many more variables. We are trying to connect with each customer based on their unique behaviour. We can only do so when we actually know enough about them. A good example is the high response rate we have seen with people who have signed up to the programme, but haven't been to the store for two weeks: they want to participate, but are not fully engaged yet. 'Semi-engaged' people like this benefit most from a little reminder like a push message.

# Pillar 4: Right location
Recently, the pillar of location was added to our system. Location is one of the most important behavioural triggers. For example, customers are more susceptible to a retailer's communications if they are already in the store. If you have an indoor positioning system, like iBeacons, you actually know when and where certain customers are in your store, and you can send messages relevant to that location. "For one client, we would send a welcome message the first time a customer walked into the store after downloading the application. Customers were so surprised by this that they proactively told store personnel how much they liked it. Currently, we are testing solutions that send users to our store displays if they have enough points for a reward."

Push for results
IceMobile uses various strategies to optimise its messages, as Olav explains: "We test all new features, keep track of behaviour, analyse the data, and improve our messages accordingly. We repeat this cycle over and over in every programme to keep improving our effectiveness. Below are two of the main testing strategies we use:

Message group versus control group
When sending a message, we always also use a control group that doesn't receive the message. In this way, we know if the observed behaviour was the result of the message. We analyse this for specific target segments, to see who responded to which message and whether we targeted the right people with the right message.

A/B testing
To define the right message and the right timing, we often do an A/B test. This involves sending two different messages to two customer samples from the same target group. Afterwards, we evaluate the most effective copy, timing and location." The benefits of such an approach are clear, as Arie knows: "We believe that for a targeted mobile message to be effective, we need to ensure that the right person receives the right message, at the right time, at the right location. Because we do this, our push notifications have a significant impact on shopping behaviour, in some cases reaching performance gains of up to 25% versus similar control groups." In the end, the right push messaging strategy results in an overall increase in shopping frequency and spend.
---
Hearts & Wallets is the official magazine of BrandLoyalty. It is a magazine for people working at the highest levels of the food retail industry. The goal of Hearts & Wallets is to come up with real insights on - and answers to - current issues, while offering its own individual interpretation as food for thought.

Published in April 2015
More about our company?
Learn more about our vision and our loyalty family, including Alliance Data and Loyalty One.
Go to overview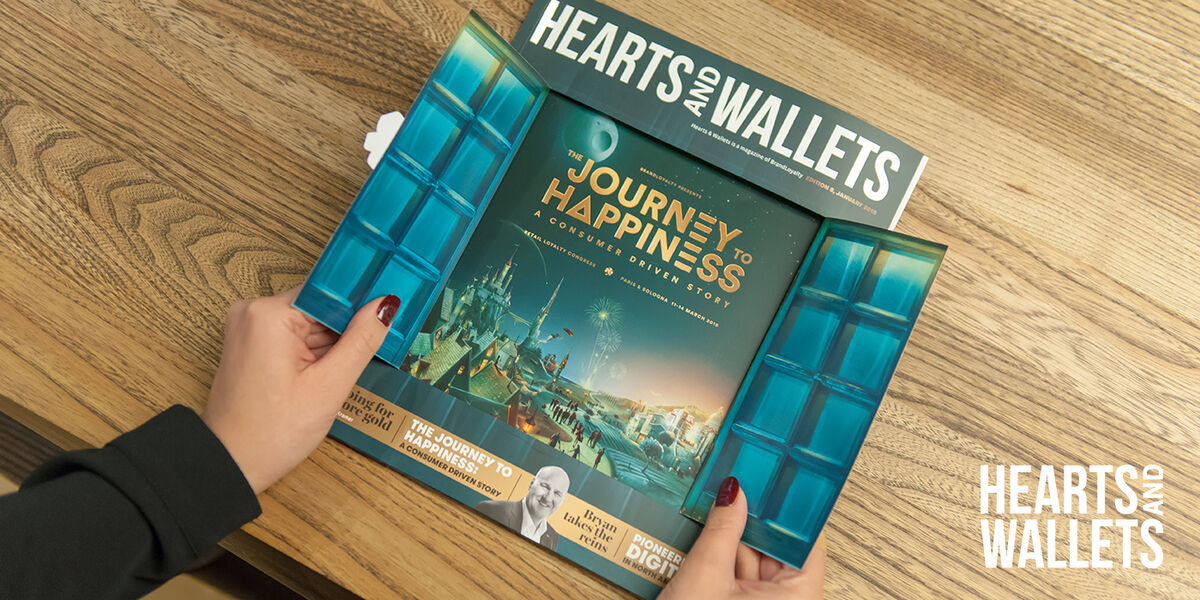 Want to receive Hearts and Wallets?
Hearts and Wallets is available to you digitally or in print, to add your name to the distribution list contact us below.
Request Hearts & Wallets