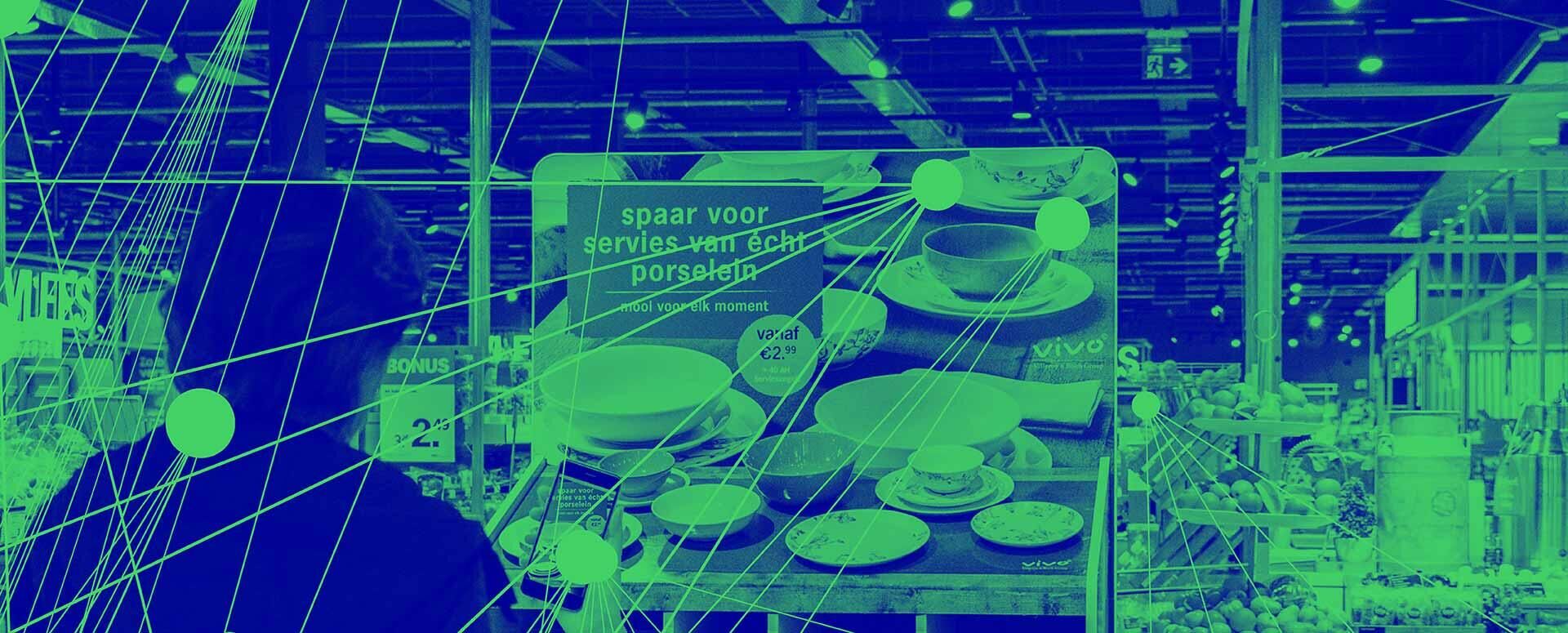 Can't wait to optimize your loyalty program?
The Analytical Framework gives you actionable insights within one week
If you've ever wondered how your loyalty programme is doing, you can now analyze it – and adjust it if necessary – while it's actually running. BrandLoyalty's Analytical Framework can process transactional data within 2 days and provide a meaningful analysis within a week. Its speedy turnaround is designed to put you in control of your programme so that you can maximize its impact – and your ROI.
New. Fast. Versatile
We developed the Analytical Framework to enable us to speed up our data analysis. This used to take up to 6 weeks, which often meant that programme managers weren't able to be reactive and change things if needed. So we worked together with our sister company Precima to refine a methodology for offering standard analyses and launched the Analytical Framework in May 2018. It is able to process over 300M lines of transactional data an hour, and is fully automated, scalable, and safe. It now enables us to funnel all sorts of data inputs into a consistent format, thereby enabling quick analysis and cross-program comparisons. In a competitive market, it means we can be more creative and data-driven in how we influence consumer behavior.

Past, present, and future
Our vision was of a tool that would allow us to quickly and easily analyze transactional data before, during, and after the actual loyalty programme. For instance, by running it on lots of historical data, we knew we could get to understand a retailer's customers better even before we started. It's been quite an eye-opener: we could immediately see what worked and didn't work with particular customer segments, or set programme mechanics to align with a retailer's KPIs and goals, so we've been able to design our programs in a more targetted way. The Analytical Framework has also allowed us to adjust programs that are already running - such as by offering bonus points to certain customers or on selected supplier-funded items - to optimize uptake. And of course, the new insights we gain during each programme and across all the programs we run are enabling us to establish what will work in the future.

Tailor-made analyses
Depending on preferences, each analysis can be tailored or specified to shopper segments, regions, banners, individual stores, categories, SKUs, and individual shoppers. You can build in your own segment criteria too, or just get started with our pre-set value segments based on multidimensional value segmentation combined with our benchmarks for programs all over the world. What's really helpful is that we can validate the data with the retailer easily because we have exactly the same view of it. This gives everyone more confidence, which means we can quickly make decisions based on accurate knowledge.

In today's fast-paced world, it's frustrating to have to wait weeks or even months after the end of a programme to find out where and how it's performed best. By that stage, you can't adjust it, optimize it or change how it works in any way. Yet you might already have had to sign your name to a follow-up programme for which the preparations are rapidly in full swing. That's why we created the Analytical Framework.
Picture the data
Another big advantage over traditional number-crunching is that the data is presented very visually instead of in endless rows of figures. This makes it much easier to understand and act on. The Analytical Framework visualizes programme impact by customer segments, such as member vs. non-member; digital vs. paper; different spend deciles; or as defined by the retailer. We can plug those in right away, and the retailer can view their most valuable customers and see how the programme has affected them.

Automated, scalable, and safe
Privacy and data security are rightly crucial factors these days. That's why we built the Analytical Framework with privacy in mind, complying with legislation such as GDPR in Europe and SOX in the US. It's paramount of importance to us to ensure that customers' data is safe. It's also worth bearing in mind that the Analytical Framework is a fully automated process, unlike a manual process that is lengthy and prone to user error. Analyzing a programme with the Analytical Framework, therefore, saves the whole team a lot of valuable time and effort, while protecting customers at the same time.

Dive right in
We can even filter by aspects such as stamp collection method, redeemer status, store type, and sales decile, and are able to insert additional filters as needed. For example, you could want to check how the programme is affecting the top 20% or 30% of customers. With a high-value programme, you might notice the proportion of redeemers jumping to a much higher percentage. And you can clearly see if, for instance, the dollars spent on a discount programme actually aren't influencing the bottom 30% of customers. That's not necessarily what you'd expect, but the evidence is before your eyes. So then you learn not to over-index on those lower-value customers.

Customer-focused innovation
The Analytical Framework is providing a great source of best practices across the world because it is able to turn each retailer's individual data inputs into a standardized, easily viewable, and understandable output. This is providing us with insights that then help us to develop innovative programs based on customers' needs, desires, and shopping preferences.
From 2016 to 2018, we manually analyzed 150 million unique customers, while in the first 6 months of using the Analytical Framework we already surpassed this total. The Analytical Framework has now been up and running for two years, during which time we've analyzed more than 400 million unique customers, 11.3 billion transactions, 28 billion purchased products, and 100 programs, and we are excited to see what the future will bring. The momentum is continuing, and we're looking forward to helping more retailers discover the advantages of this innovative new tool.
Read more articles on our data tools
Learn more about our mobile app that replaces mystery shoppers. StorePal helps staff members to optimise in-store execution.
Go to StorePal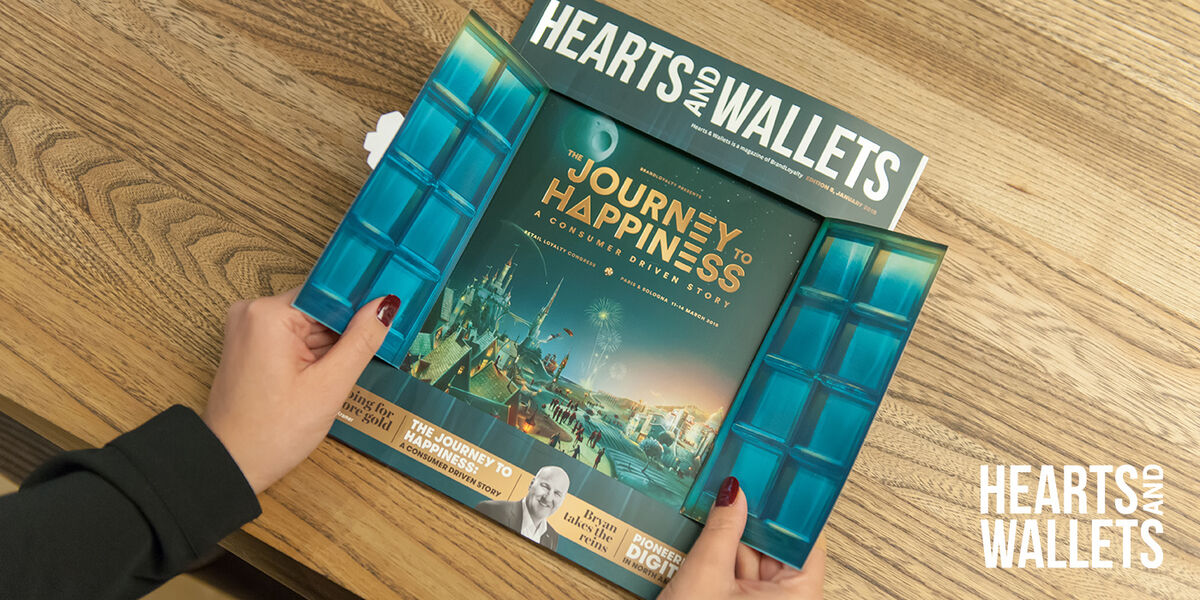 Want to receive Hearts and Wallets?
Hearts and Wallets is available to you digitally or in print, to add your name to the distribution list contact us below.
Request Hearts and Wallets