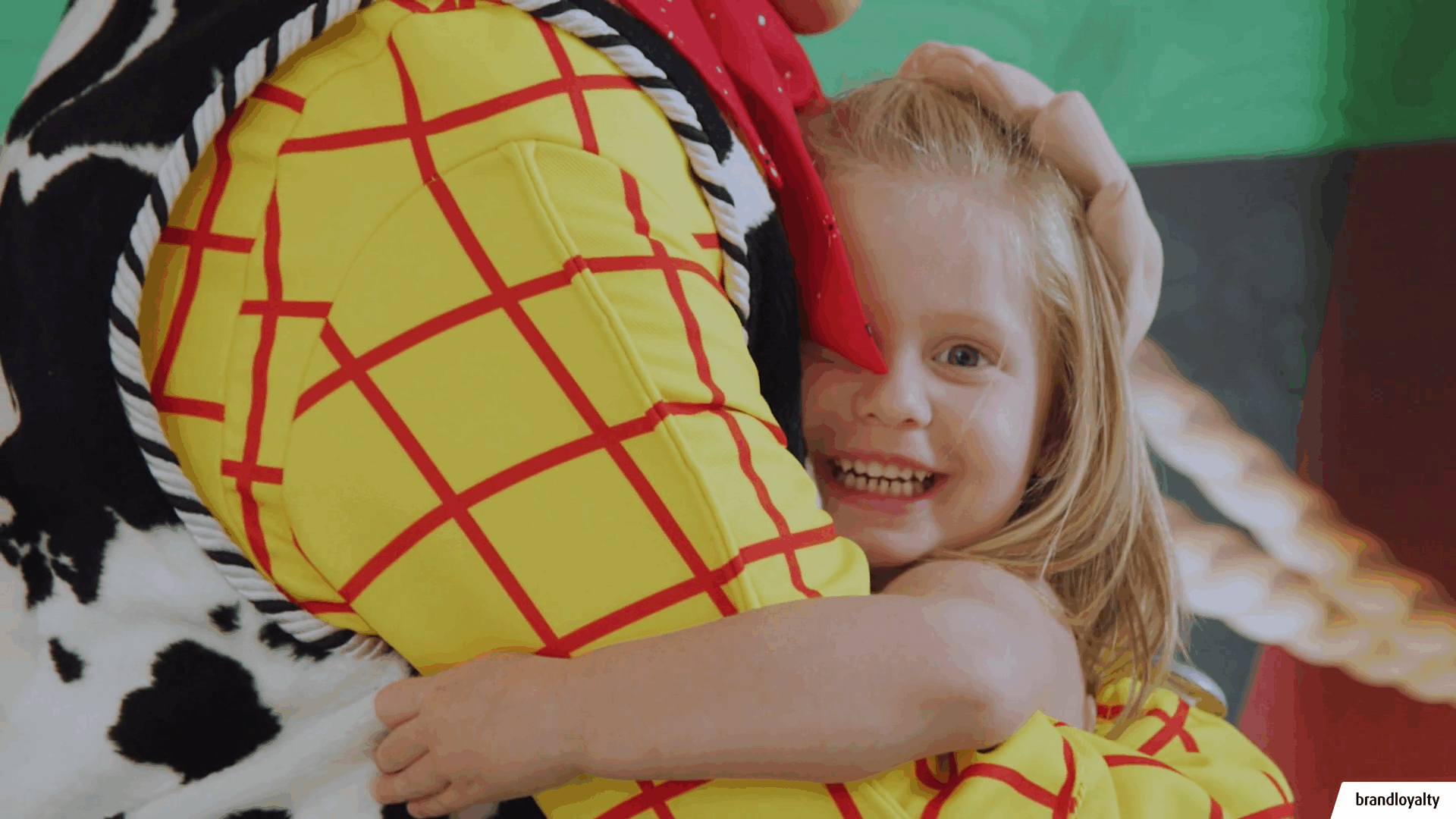 Ageless Disney loyalty for kids 1 to 99
Who doesn't love Disney! Its magical formula remains universal and multi-generational. Disney's storytelling excites and inspires young and old, irrespective of gender, race, or culture.
Ever since we've started our exclusive collaboration with Disney, it felt like a perfect match. From inspiring and generating excitement through storytelling to creating the element of surprise and spontaneous happiness to as many people as possible.
A winning story
Each and every day, hundreds of millions of people interact with Disney. With easy access to popular franchises like Disney Classics, Pixar, Star Wars, Marvel, Avatar, The Simpsons or National Geographic, there is something for everyone. Throw theme parks and Disney+ into the mix, and you get uninterrupted 365 days-a-year interaction. No surprise, Disney is the #1 most well-known entertainment brand worldwide, according to our recent consumer research.
Powerful opportunities for retailers to tap into for their loyalty campaigns. Shoppers' experiences become more fun and rewarding. Retailers stand out by having that all-important brand connection to Disney whilst establishing a lasting transactional and emotional impact.
Of course, a campaign's transactional impact can be measured via revenue uplifts and increased business, but how do you measure emotional impact? Research shows that 40% of happiness-related emotions are voluntary. Translated, this means people make a choice to be happy. BrandLoyalty's campaigns are designed to help shoppers make this "happy" choice by connecting positive emotions to a retailer's brands and values. All the while keeping campaign objectives in clear sight.
"Timeless loyalty to Disney is ageless"
Claudia Mennen, CEO BrandLoyalty
The power of 'ageless' appeal
Because of this vast appeal across so many demographics and shopper subsets, some retailers can't get enough of Disney! E. Leclerc is one of them. The French food retail giant ran 5 consecutive Star Wars campaigns impacting millions of people. It all began in 2015 when BrandLoyalty's concept developers and storytellers moved in to join forces with E. Leclerc.
The campaigns sent France on a journey through the galaxy - all the way from small kids to grown-ups. Everyone was in hot pursuit of the Star Wars collections. Full Star Wars immersion took place in E.Leclerc stores with life-sized silhouettes of key characters, spaceships, and downloadable AR/VR exploration experiences. E. Leclerc's digital campaign generated an impressive 30.5 million views on YouTube. As a result, E. Leclerc not only met and exceeded all its campaign targets, but it also took the number one spot as France's biggest food retailer in 2017.
'Loyal, brave and true'
Personally speaking, my all-time favorite Disney character is, without doubt, Mulan. For me, she is a role model. She tackles the consequence of war and bravely defends her family. She breaks down gender stereotypes by taking on an important role. She demonstrates a fighting spirit, fiercely protective nature and desire to do good. All things I continue to aspire to.
Never grow up
Just like Peter Pan, the boy that never grows up – timeless loyalty to Disney is ageless. The Disney magic will continue to inspire and shape the world of children aged from 1 to 99!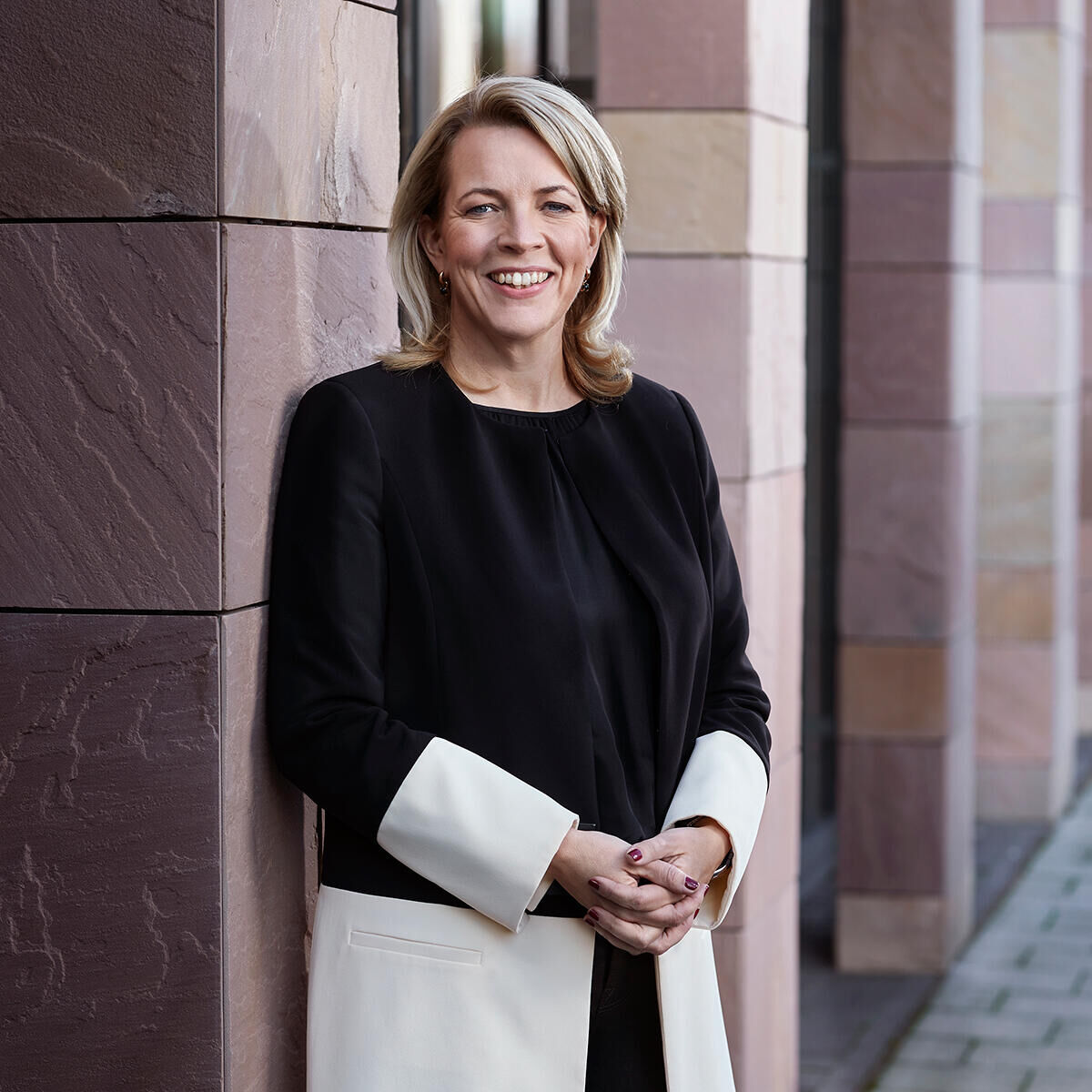 Explore the latest columns from CEO Claudia
In a series of columns, Claudia shines a light on retail & loyalty, her leadership style, company culture, current global issues, and more... Have a look at the latest articles by going back to the overview.
Go to overview
The Secrets of Creating Creativity
Creative solutions are particularly important for ensuring retail success at difficult times, especially during COVID-19. So I want to share with you a few ways in which we actively stimulate creativity within our organization. I hope you'll get inspired!
Go to article