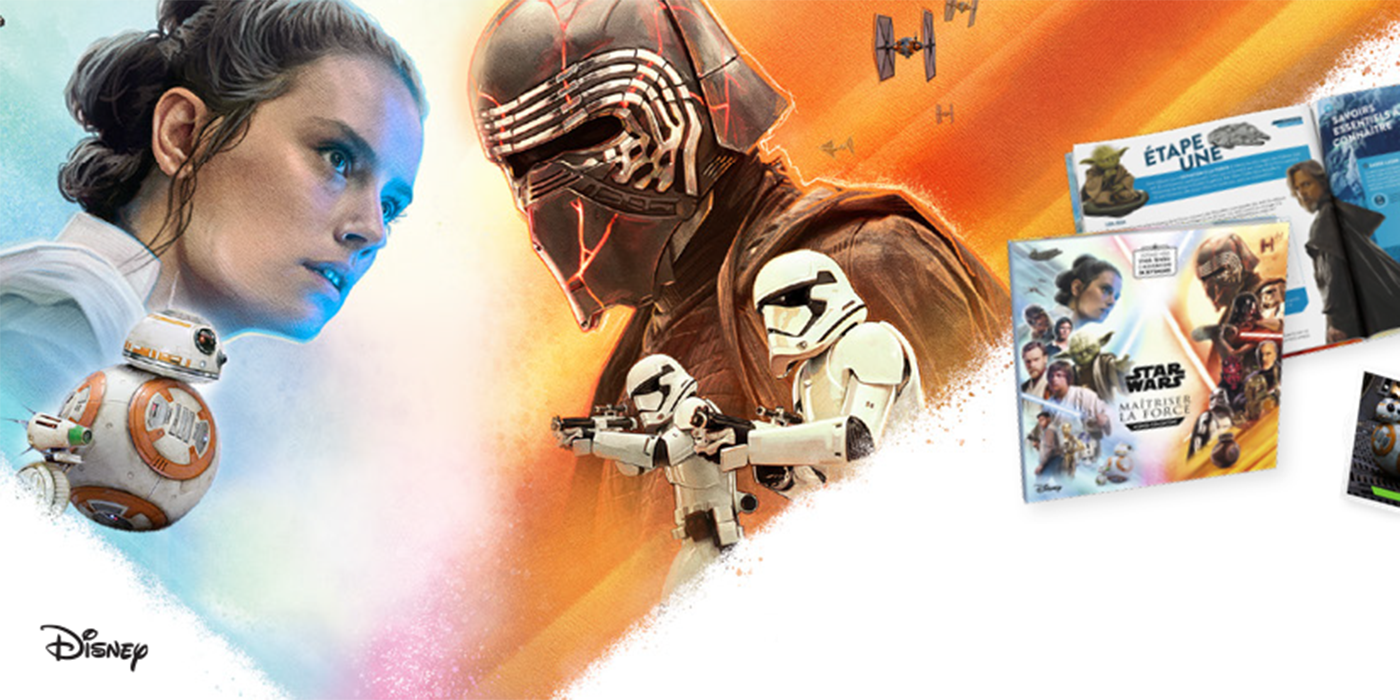 Owning the Star Wars brand in France
5 minutes
For years, the hyper-competitive grocery retail landscape in France has been dominated by a leadership race between the E.Leclerc Group and Carrefour Group. At the time we pitched our first Star Wars programme in 2015, E.Leclerc was looking for ways to connect more to new generations and boost its image to become the biggest retailer in France. We ran our first Star Wars programme that year, and followed this up in 2016, 2017 and 2018 with three more programmes based on this popular theme. By January 2017, E.Leclerc had overtaken Carrefour to become the largest grocery retailer in France, and is still in the lead today.

Connecting to a new and wider audience
With a brand new Star Wars movie coming out in 2015 after 10 years of silence, this was the perfect opportunity for E.Leclerc to connect to a new and broader audience. E.Leclerc decided to bring the Power of the Force to its product aisles, adding excitement to the weekly shopping trip of many French families. From the moment we launched our first program in October 2015, E.Leclerc became the talk of the town. Hundreds of millions of Cosmic Shells were handed out to E.Leclerc's shoppers, and the retailer welcomed many new families with kids into its stores. E.Leclerc won the retail battle thanks to basket size and frequency, and its image also received a very positive boost during the campaign.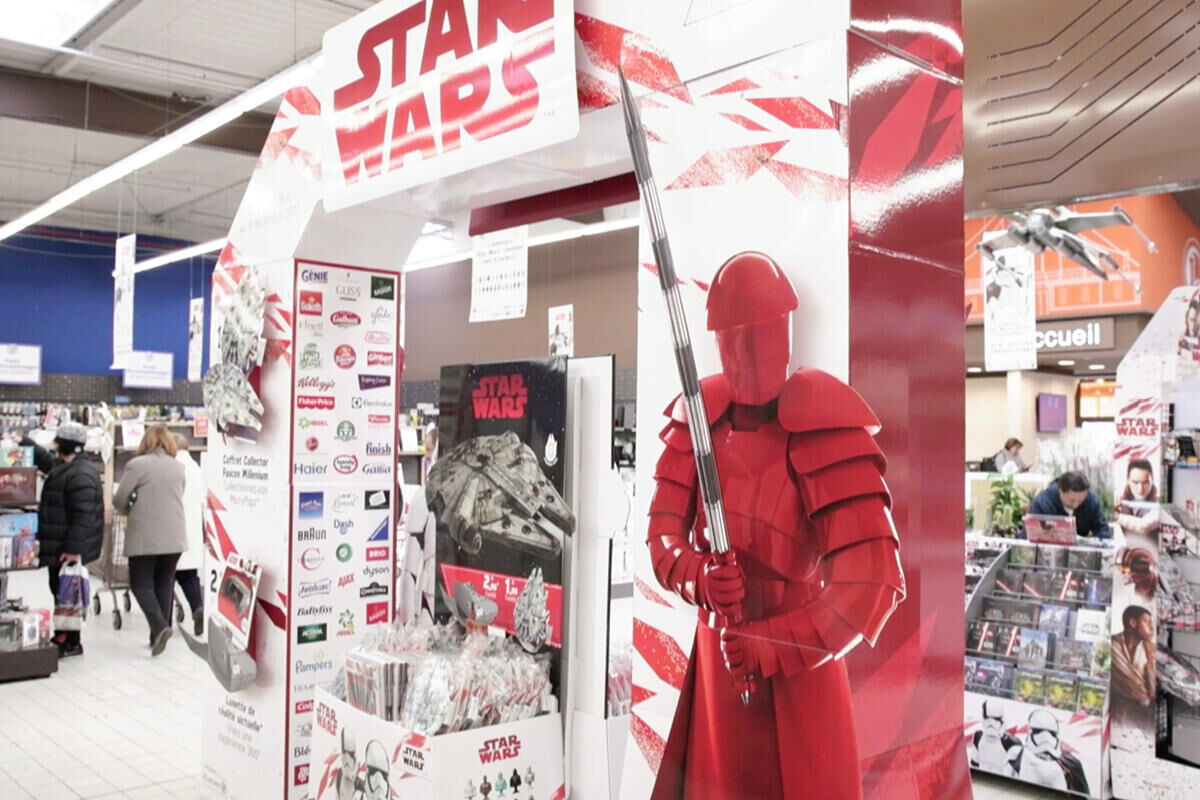 360-degree program activation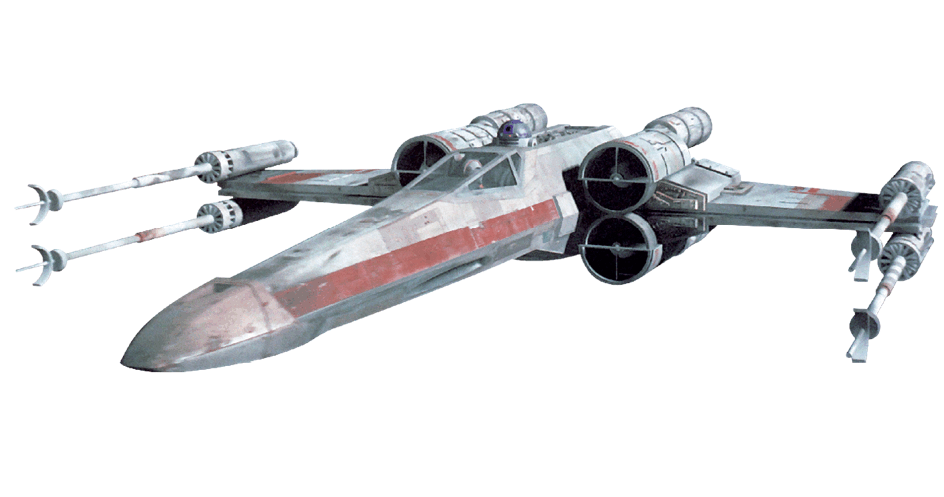 E.Leclerc reached a whole new level when it came to creating an outstanding shopper experience. Its team did an incredible job developing all the marketing materials and activation initiatives that were present during the campaign weeks. The retailer also joined forces with many of its suppliers in different ways during the campaign. This dedication from the stores and FMCG brands contributed to the promotion's success while enhancing the brand awareness of all parties involved.
Shopping throughout the galaxy

As Star Wars is all about exploration, E.Leclerc raised the bar and did a tremendous job creating a spectacular theatre experience on the shop floor. The retailer took its shoppers on a surprising journey through the galaxy from the moment they walked into the store. All stores were decorated with big arches at the entrance, life-size silhouettes of the action figures, spaceships that came alive, and marketing materials that could be scanned for AR/VR experiences. In addition, Star Wars was narrowcasting on big screens, lots of movie merchandise in-store, and even Star Wars-branded packaging on FMCG goods in every aisle.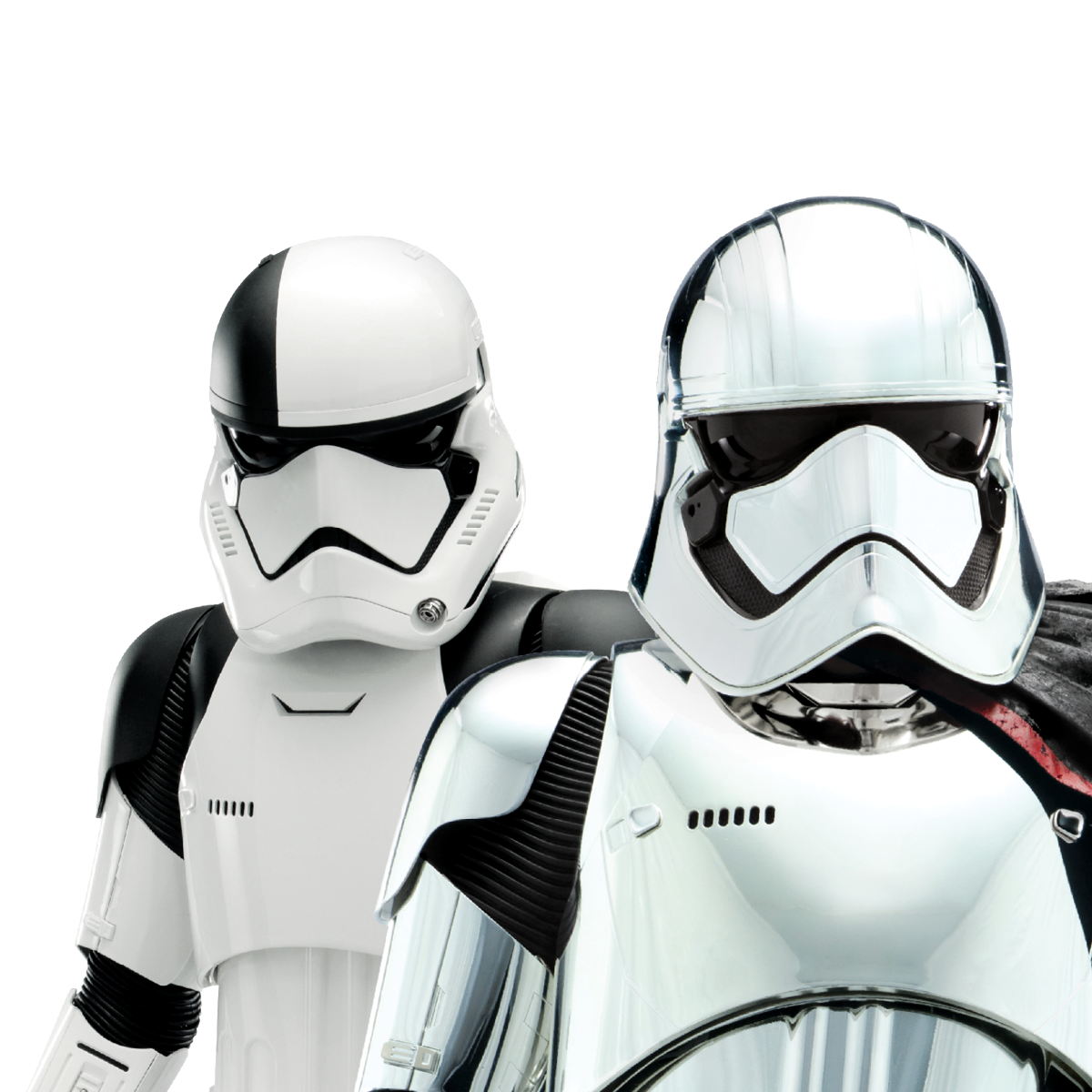 I admit I underestimated the interest in that type of operation and the consumer response. I am still blown away by 'the Power of the Force!' Star Wars is not only for adults. Family, friends, colleagues, parents... everybody was asked to help customers finish their collection.
Michel-Edouard Leclerc, CEO of E.Leclerc
Repeating the success, again and again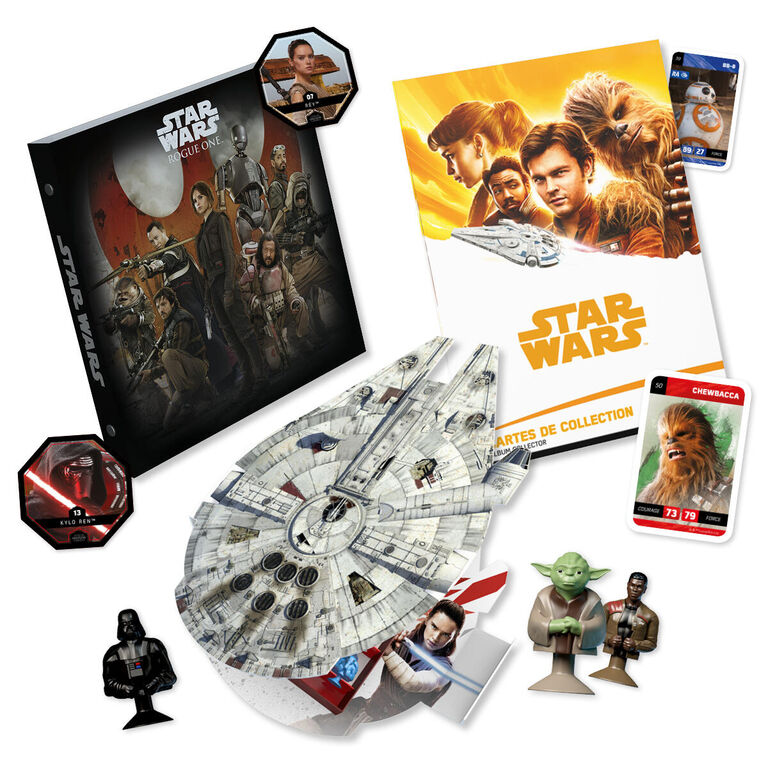 Over the next few years, three more new Star Wars movies followed, and so did the Star Wars programs at E.Leclerc. In 2016, Cosmic Shells 1.0 got a strong follow-up in the form of Cosmic Shells 2.0. In 2017, the retailer successfully executed Star Wars MicroPopz! Finally, in 2018 it launched a new craze for its shoppers with Star Wars Han Solo Trading Cards. Every year during the campaign weeks, customers at E.Leclerc were rewarded for every €30 spent, and hundreds of millions of flow packs were handed out to collect, trade, and play with.
Together with E.Leclerc, we digitally enhanced the Star Wars programs from the moment we launched the 2nd programme by adding an app, VR content (accessorized by VR goggles), and holographic movies. To surprise shoppers with every new program, we've kept adding more digital features as the saga continues, such as voice-controlled augmented reality in the latest program.
Bringing people together

E.Leclerc extended the experience outside the stores by investing in a massive digital campaign that resulted in 30.5 million views on YouTube. Together with Disney, the retailer created a tailored and successful humorous web series that attracted fans of all ages. The short episodes of just 120, 30, or 20 seconds highlighted the programs in a highly entertaining way. No major social media platform was left out when it came to spreading and sharing the buzz online. Each campaign became a much-discussed topic in online blogs, internet forums, and press websites. During the first campaign, Michel-Edouard Leclerc's blog showed how his reaction to the program changed from initial skepticism to surprise and admiration as shoppers flocked to his stores.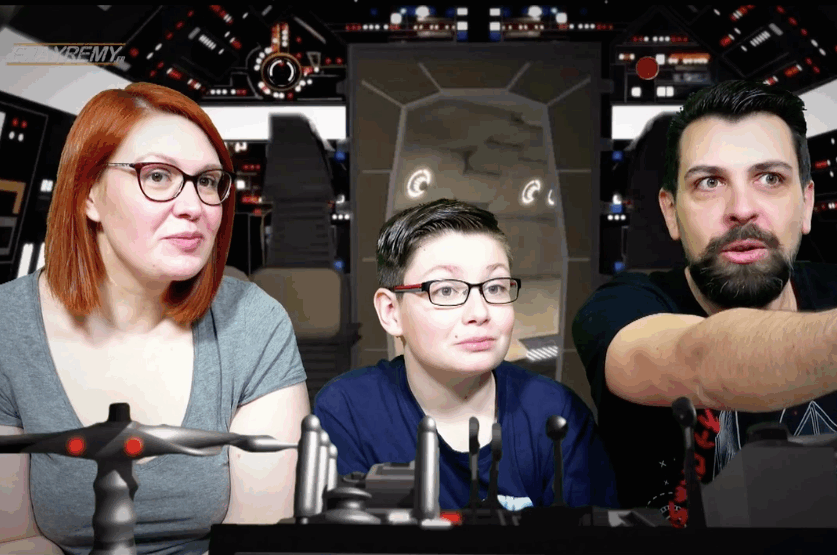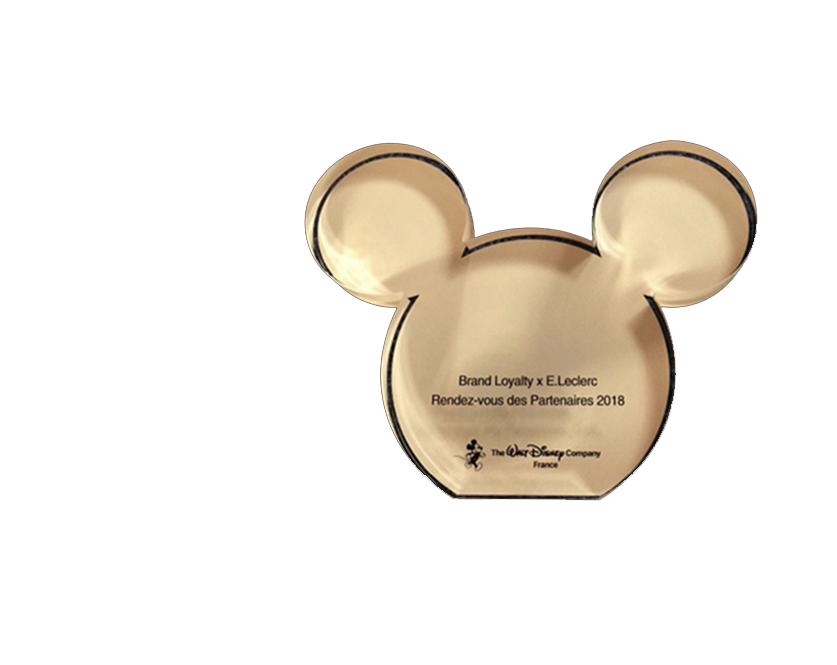 Rewarded for outstanding activation

BrandLoyalty France and E.Leclerc received an award from The Walt Disney Company for our outstanding activation of the latest Star Wars program (in spring 2018) with Solo trading cards.
Ending the saga with a 5th program

We are ending the saga with a 5th program Mastering the Force. This program is not only based on the release of the new movie; The Rise of Skywalker, but also on the 3 Star Wars trilogies.
Star Wars Mastering the Force stimulates children through play, to become more active, mindful, healthy and social. Both with the album, and the app, customers will learn how to become a Jedi Master. Through training, which includes games, recipes and social and physical exercises, children need to complete four different stages.
Starting from 19th November 2019, for a period of 5 weeks, over 1,300 stores will offer Mastering the Force stickers & albums
E.Leclerc currently has more than 500 locations in France. Since 2017, it has been the biggest food retailer in the country. With a market share of 21.6% (source Kantar P6 2019), it is continuing to outpace its competitors.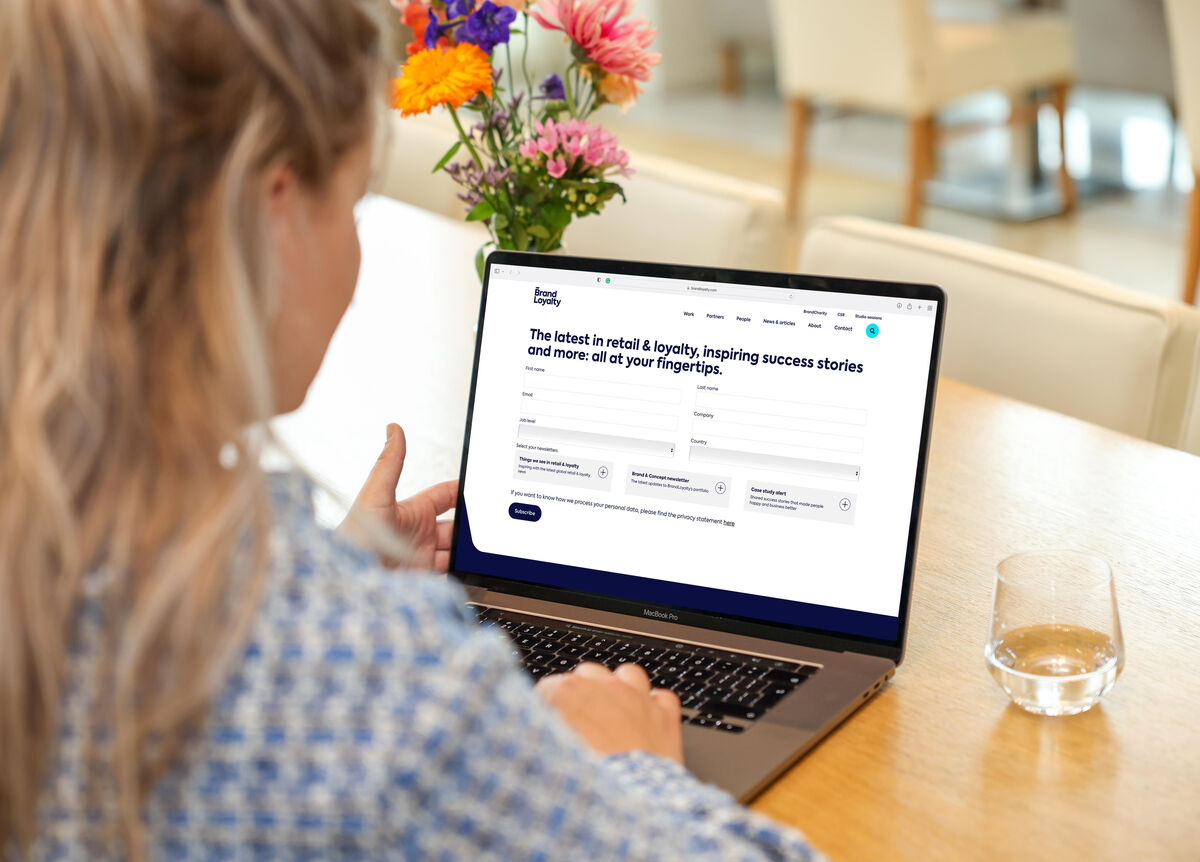 Subscribe for BrandLoyalty's latest news!
Subscribe to our newsletter and we will ensure you are included in our distribution of 'Things we see in retail and loyalty', brand updates, and case study alerts.
Subscribe now
Like to see more success stories?
Our campaigns can reach every demographic that retailers are targetting. Tailoring our solutions to specific clients' needs, such as increasing basket size, frequency, penetration, and brand preference.
Go to case studies