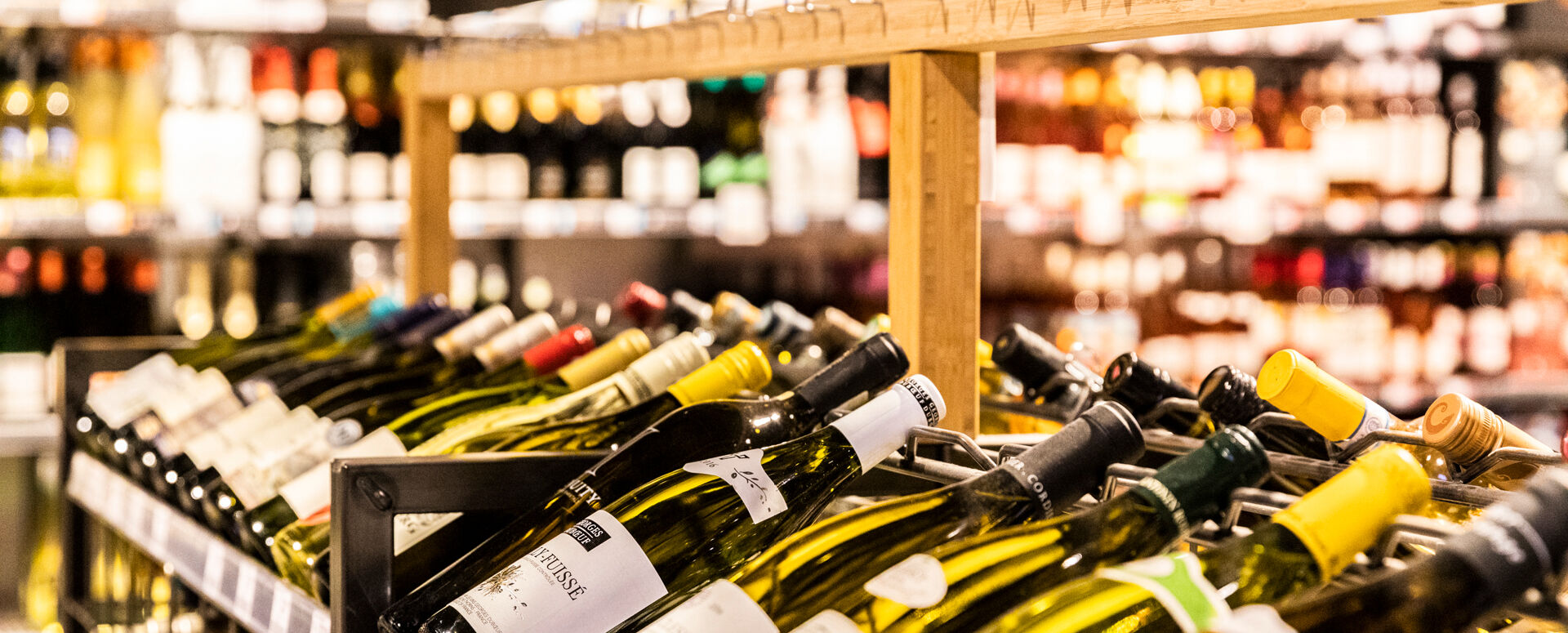 Premiumisation is the new buzz in wine
Wine expert Harold Hamersma explains
The CEO of LoyaltyOne has spent the last 25 years in the industry, and never shys away from the next loyalty challenge. During his time as CEO of BrandLoyalty Hearts & Wallets caught up with him to find out more about the man behind loyalty.

Still think offering just red, white and rosé is good enough? Wine expert Harold Hamersma looks at the rise in good-quality, affordable wine and the importance of a good glass.

Wine is characterised by extremes. As the trend-setting English wine journalist Andrew Jefford once wrote, "Due in no small part to its ancientness and cultural prestige, wine is at the very pinnacle of the agrarian pyramid." There is no more sublime agricultural product than wine.
On the other hand, wine has now become a commodity. Even in a country that produces no (or barely any) wine, such as the Netherlands, it has ended up as a 'must-have' item on the shopping list. Drinking wine with a meal every day has become a totally normal experience. Research reveals that 74% of all Dutch people over 18 years of age drink wine now and again. On average, 1 to 2 glasses on each occasion. And around 90% of all wine drunk at home is bought from a supermarket.
However, making that difference come alive is becoming more and more of a challenge for wine purchasers. Years ago, it was enough for supermarkets just to offer a choice between red, white and rosé, but today's wine drinker demands to see at least a selection of Chardonnays, Sauvignon Blancs, Cabernet Sauvignons, Merlots and Shirazes on the shelves. And now that wine has become such a normal part of daily life,
This marvellous yet everyday drink also has roots all over the world. At first, wines mainly came from France, and to a lesser extent from Italy and Spain, but now these traditional countries of origin have had to make room for new arrivals. These days, South Africa is the second most important wine producer after France. And Chili is in third place. Some larger supermarket chains offer a selection of eight hundred different sorts of wine. Wine is a product that allows you to differentiate yourself from your competitors.
The number of wine lovers who want to try a different taste once in a while is growing. These are people who sometimes get a bit tired of Merlot. Who say no to a glass of ordinary Chardonnay. Or who don't want an unmemorable Cabernet.
As far as this is concerned, there are certainly parallels with the coffee market and the beer market. At first, coffee drinkers were entirely satisfied with a conventional coffee. The biggest source of excitement was whether any milk and/or sugar would be added. Today, coffee drinkers can choose from lots of different brands, types, and preparation methods. An extreme makeover has also taken place on the beer shelves, which used to be the sole preserve of Heineken, Amstel and Grolsch. These days, the shelves are overflowing with specialist beers, some of which may come from local micro-breweries. What's noticeable is that this fondness for beer has caused the amount of wine we now consume to go down, although the quality has gone up. We're also going for more unusual wines, and often choosing better ones. Increasingly often, wine drinkers are broadening their horizons to try out different grapes from other regions or other countries.
A Rabobank (Dutch bank) report shows that Dutch consumers have been spending more on each bottle of wine they buy. This pattern is supported by figures by IWSR (International Wine and Spirits Research), which show that sales of wines priced above €8.00 rose by 16.5% between 2011 and 2016. Now, we're talking about the higher segment here, whereas the bottles that pass through the supermarket checkout rarely cost more than €5.00. Even so, the average amount spent is rising. Despite the increase in the number of wines advertised – a factor that generally pushes prices down – figures from Nielsen show an increase of 2%. Outside the Netherlands, the same tendencies are visible too. For instance, I came across another example in a report about the Wine Industry Financial Symposium that was held in Napa, California, recently. The report explored the rise in sales of higherpriced wines to Millennials. These young people are proving to be a thirsty target group.
Harold Hamersma
Born in Amsterdam in 1956, Harold Hamersma is the regular wine correspondent for major Dutch newspapers including NRC Handelsblad and Het Parool. He is also a popular guest on radio programmes, and is often asked to appear on television shows. These include his own programme: the white, rosé & red road trip, aired on the channel 24Kitchen.
In addition, he has written around 25 books about wine, including De Grote Hamersma (the most complete annual wine guide for Dutch readers) and Wijnreis Door Mijn Lichaam (about the positive effects of drinking wine). Harold has been awarded literary prizes for these two books, the latter of which was chosen as the world's best book about wine and health during the Gourmand World Cook Book Awards in Paris. He was also honoured to receive the Vinos de España Press Prize.
In 2013, he was declared the most influential Dutchman in the wine branch, and received the Oeuvre Award from the Wine & Food Association for his efforts in the field of wine journalism. In 2015, he was presented with the Wijnrank award from the Royal Dutch Association of Wine Traders: a distinction given in recognition of his work in positioning wine as being of cultural value to society at large. That same year, he was welcomed into the Writers' Walk of Fame by the Scheltema bookstore in Amsterdam.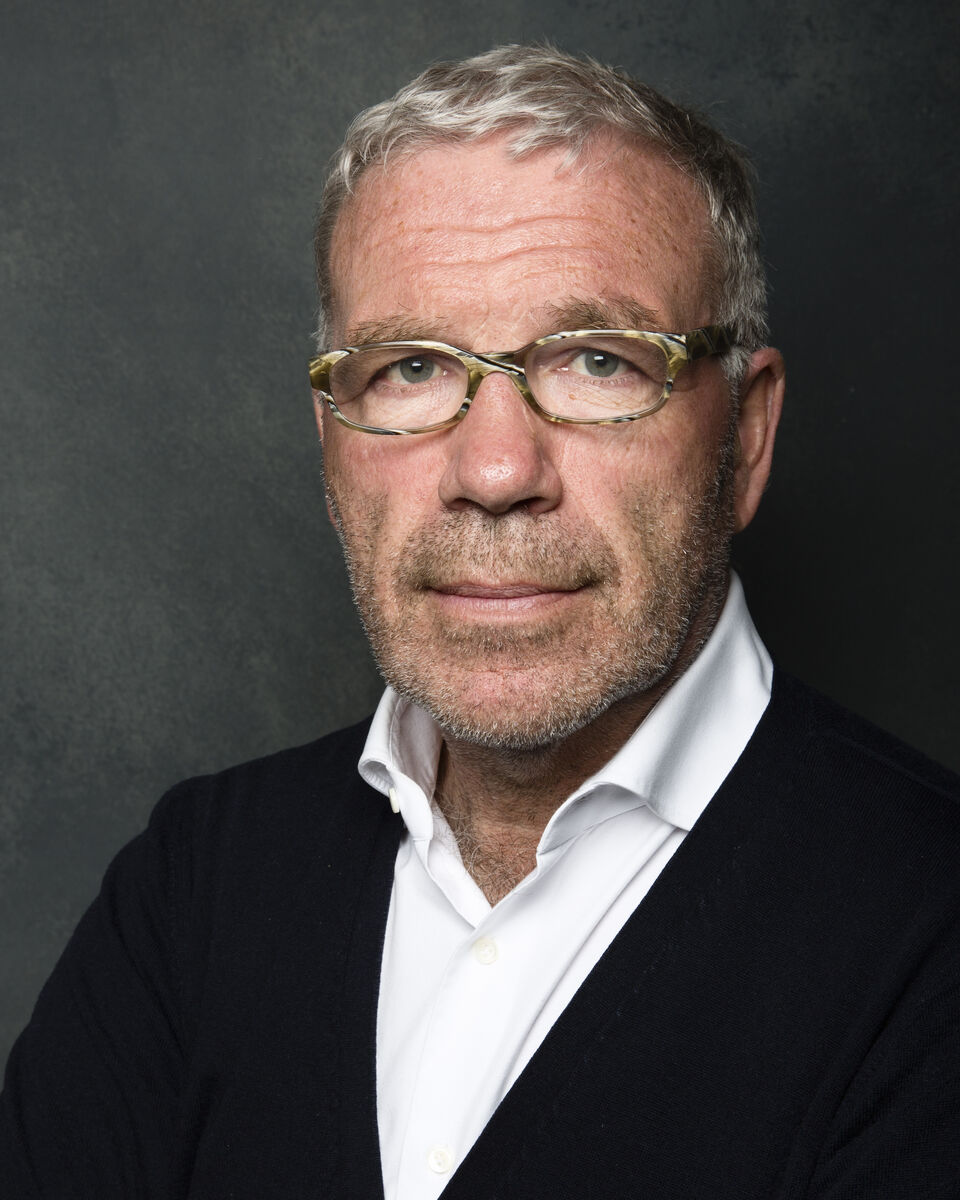 This generation, born between 1980 and 2000, is responsiblefor 42% of all the wine sales in the United States – where most of the wine in the world is drunk. What's more, they've got money to spend: 17% said that they had bought a bottle of wine for $20 or more in the previous month. That's a significantly higher amount than their predecessors, the Baby Boomers, spent on a bottle in the same period. It's noticeable that this trend goes hand in hand with the growing interest of Millennials in specialist beers. "Anyone who spends $15 on a sixpack of craft beers is also prepared to pay a substantial amount for a premium wine," was the cheerful comment by a spokesperson for Kendall- Jackson, which is selling the most successful Chardonnay in the USA to the usual suspects: people with the above profile.
The same upwards movement can be seen in the United Kingdom too. A recent article in The Times was headlined: 'Cheap wines cast aside as drinkers go for quality.' Reading further, it was apparent that supermarket wine purchasers are turning away en masse from the cheaper kinds. Another aspect is that this tendency is associated with a strong rise in the sales of specialist beers. In addition, it's worth noting that people in England are drinking less, but what they choose to drink is of higher quality.
The same is true in Germany. A presentation by the Association of German Wine Importers reveals that the focus no longer lies on the ultra-cheap wines that formed the basis for the country's volume growth. The continuing changes in global drinking habits (less volume but better quality), together with merciless competition at the bottom of the market, have resulted in a change of direction. Higher quality is the goal, and is being pursued with typical German thoroughness. As for the interest in better wines in Central America, the growth figures for Champagne in Mexico tell their own story. Exports rose by 12% last year.
Russia and the wealthy Far East are also on the move. China as a wine producer may still be regarded with a bit of scepticism. But it's worth knowing that the largest and also high-quality wine producers from Italy, France and Spain – respectively the three largest wine countries in the world – have formed joint ventures with Chinese wine companies, or have set up business there too. Australian and American wine growers are also active in China. Make no mistake about it: in record time, China has shot up to 5th place in the global ranking of wine-producing countries.
While quenching their physical thirst, consumers are becoming increasingly thirsty for knowledge. There have never been so many wine courses and wine tastings. A newspaper or magazine without a column about gastronomy and wine is almost unthinkable. There is an enormous variety of cooking programmes on television, with more and more attention being paid to wine. After all, the combination of a dish with a suitable wine turns a good meal into a great one.
Sommeliers – often still very young – are taking over from celebrity chefs to become the media darlings of today. "We are not bottle sellers; we are storytellers", is their motto. And the increasingly curious and increasingly well-informed wine drinkers are absorbing their stories and their know-how with the greatest pleasure.
As a consequence of all this, wine glasses are coming under greater scrutiny. There's nothing surprising in this: we have learned that our favourite white wine will taste better in a suitable glass. And that this also applies to our favourite red wine, as well as to the aperitif that is becoming more popular all over the world: sparkling wine. A fast-growing number of wine lovers are now so knowledgeable that they know that tailor-made glasses exist that allow the individual characteristics of particular grapes to be appreciated fully. Having enjoyed wine served in an elegant glass in a restaurant, it's only natural to want to place such a glass on one's own dining table at home too.

---

Hearts & Wallets is the official magazine of BrandLoyalty. It is a magazine for people working at the highest levels of the food retail industry. The goal of Hearts & Wallets is to come up with real insights on – and answers to – current issues, while offering its own individual interpretation as food for thought.
Read more articles from Hearts & Wallets
Read more in depth articles about the food and loyalty industries from previous editions of Hearts & Wallets magazine.
Go to overview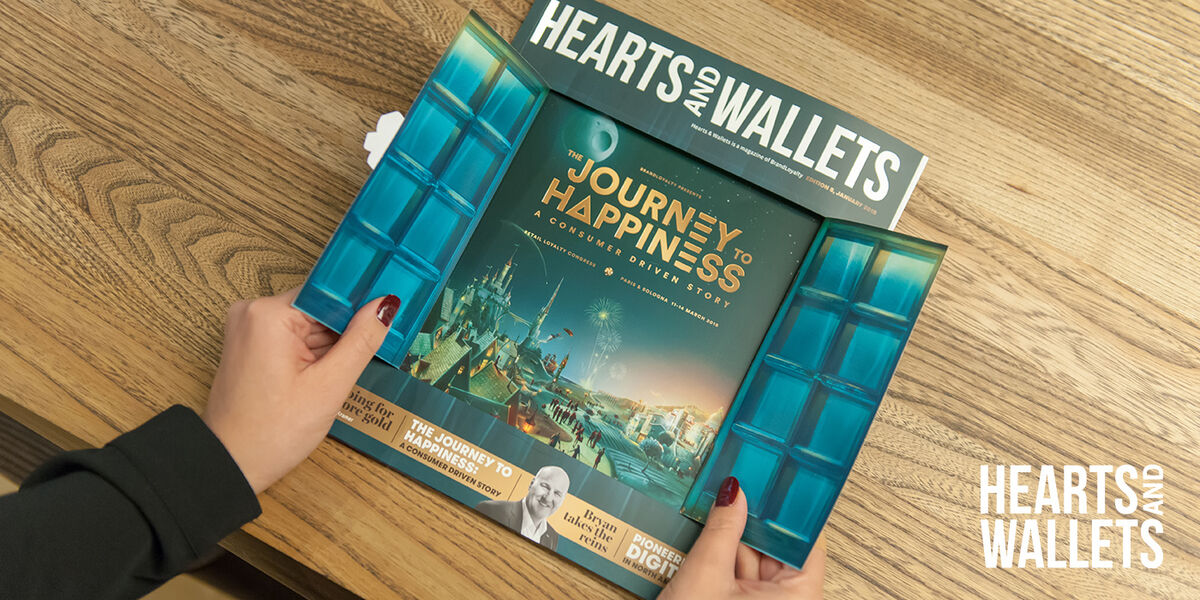 Want to receive Hearts & Wallets?
Hearts & Wallets is available to you digitally or in print, to add your name to the distribution list contact us below.
Request Hearts & Wallets