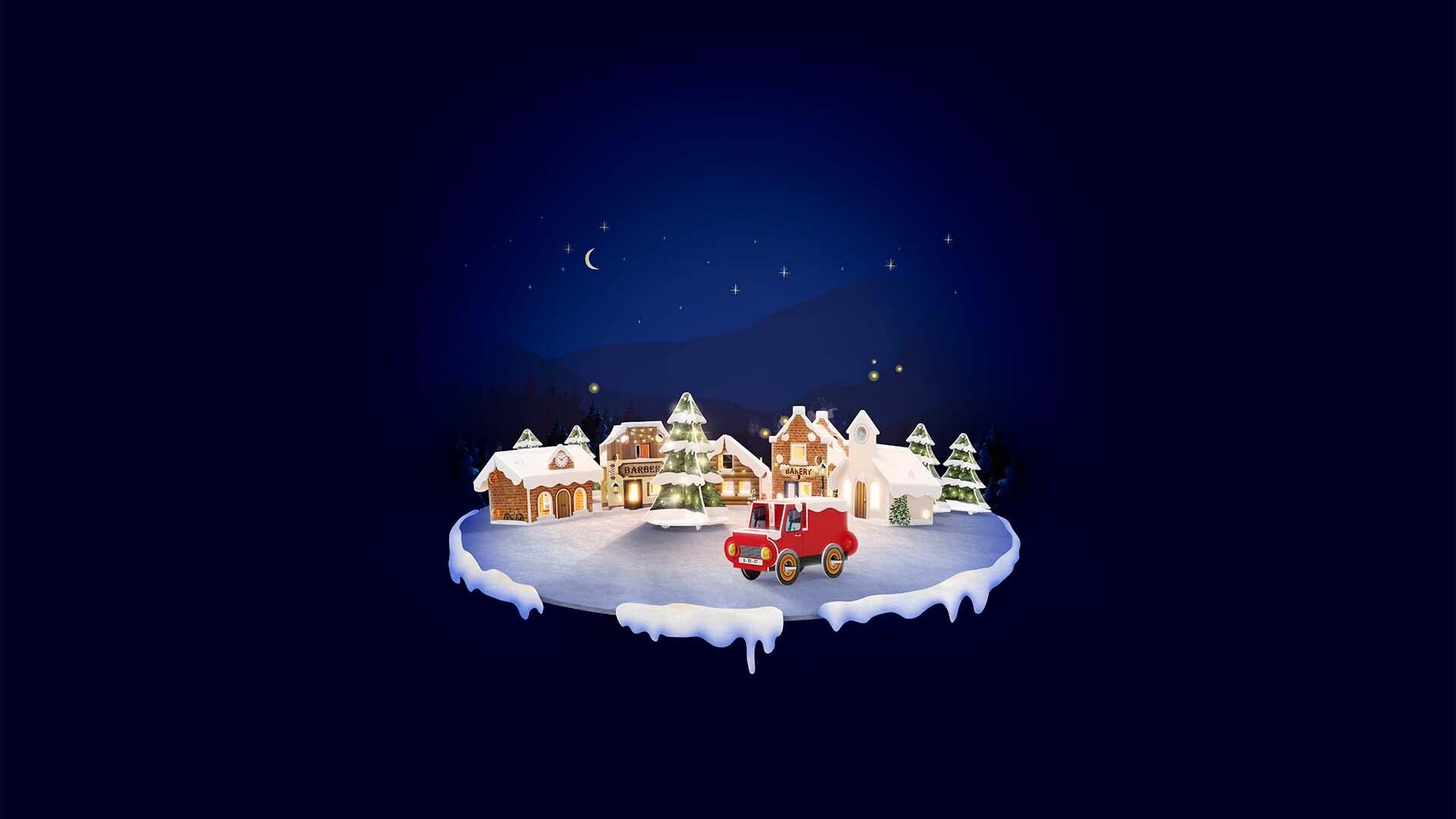 Bringing the holiday magic into homes
5 min
Tiny lights illuminate dark streets, a cold wind blows through the village. The first snowflakes are falling from the night sky. Smoke is coming out of the chimneys and candles light up in front of frozen windows. From inside the houses, you hear kids singing carols. Fathers are practicing their cooking skills and mother's hot choco is served into cozy mugs. Families are coming together around their dinner tables full of little houses and figurines.
Collect, create and play your own magical Little Village! Build your own tiny winter wonderland with the Little Village 3D puzzle cards: houses with snowy roofs, branded little shops, characters and decorations. Place your items on top of the lights on the playing field to create a magical village.
The cardboard houses are easy to customize and consist of detailed printing, as all 24 collectibles are printed on both the inside and outside of the house. This concept is ideal to involve your suppliers and partners with supplier cooperation. 3D-puzzle cards, collector's box and playing field are all made from 100% FSC paper and the LED lights can be reused, ensuring magical moments year after year!
The perfect concept to claim the holiday season!
Holiday vibes in Mercator's TV Commercial
Collect, decorate and play your own little village at Mercator
Welcome to a winter wonderland! During the holiday season, Shoppers at Mercator in Slovenia could build their own tiny 3D winter town with ornaments made from FSC paper! As part of the campaign's message, Mercator helped the less fortunate kid by donating money to the children's shelter 'House of Shelter Thumbelina'.
Learn more

Create more magical moments with Disney
A collaboration between the biggest entertainment brand in the world with the world's leading loyalty company produces magical moments in store that are second to none.
More about Disney
We build brands together
Learn how we forge and intensify connections between retailers and shoppers through the world's most known brands.
Go to partner overview