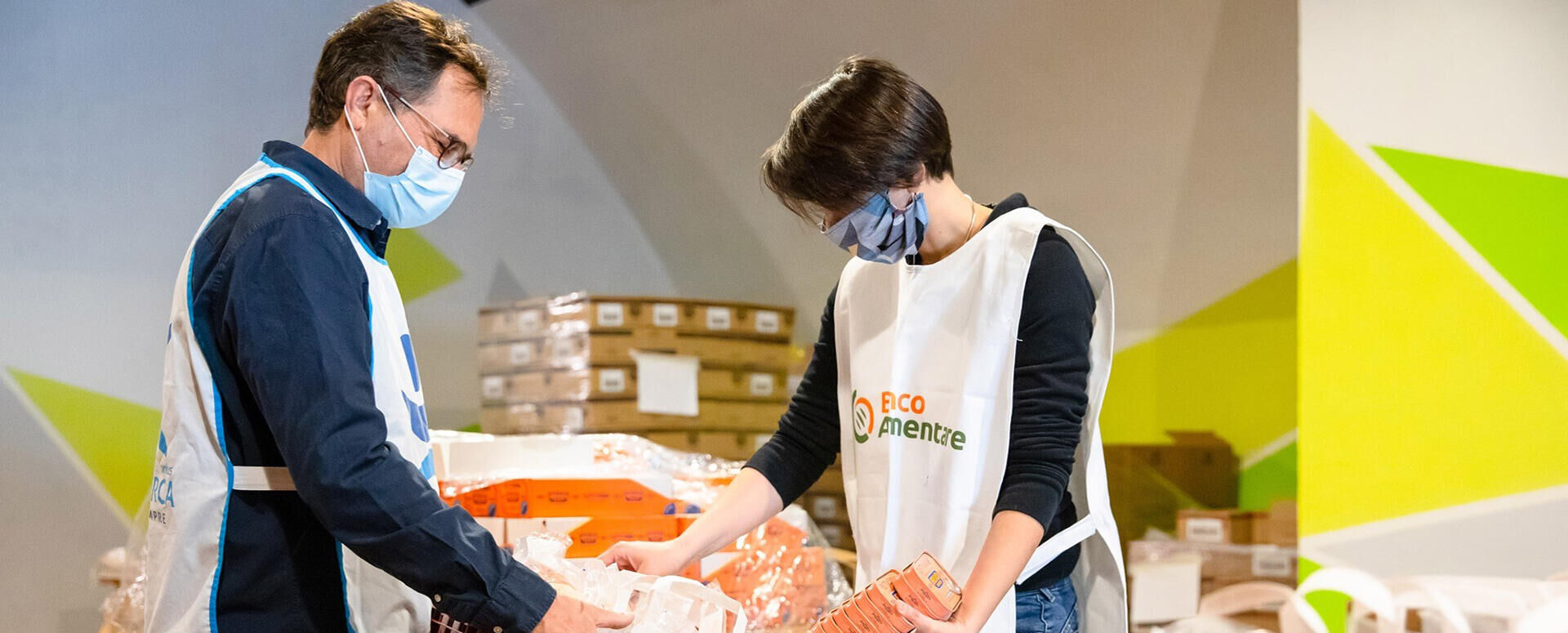 Global initiatives to support local associations
BrandCharity helps communities during COVID-19 Right after the World Health Organisation declared COVID-19 a pandemic, BrandCharity joined forces with colleagues worldwide to step in and support where needed. Over the last few months, BrandCharity has taken on several initiatives around the world to guide local associations through the COVID-19 pandemic. Read further and see how we've helped communities in Poland, China, South-Africa, Italy, the Netherlands and Germany.
Delivering 100 dinners to a Polish hospital
MSWiA, the biggest hospital in Warsaw, was selected by the government as the main hospital to handle COVID-19 cases. Consequently, a part of the hospital's wards transformed into infectious disease wards. The doctors and nurses were so busy that the hospital started to organise meals throughout the day. Our NSO (National Sales Office) in Poland supported front-line workers by arranging for a restaurant to prepare meals which our colleagues then delivered to the hospital. This way, the NSO solved two problems at once, offering the hospital 100 dinners while supporting a local restaurant during these difficult times.
Next to this, our Polish colleagues managed to help the employees in the children's hospital in the north of Warsaw by supplying personal protective equipment.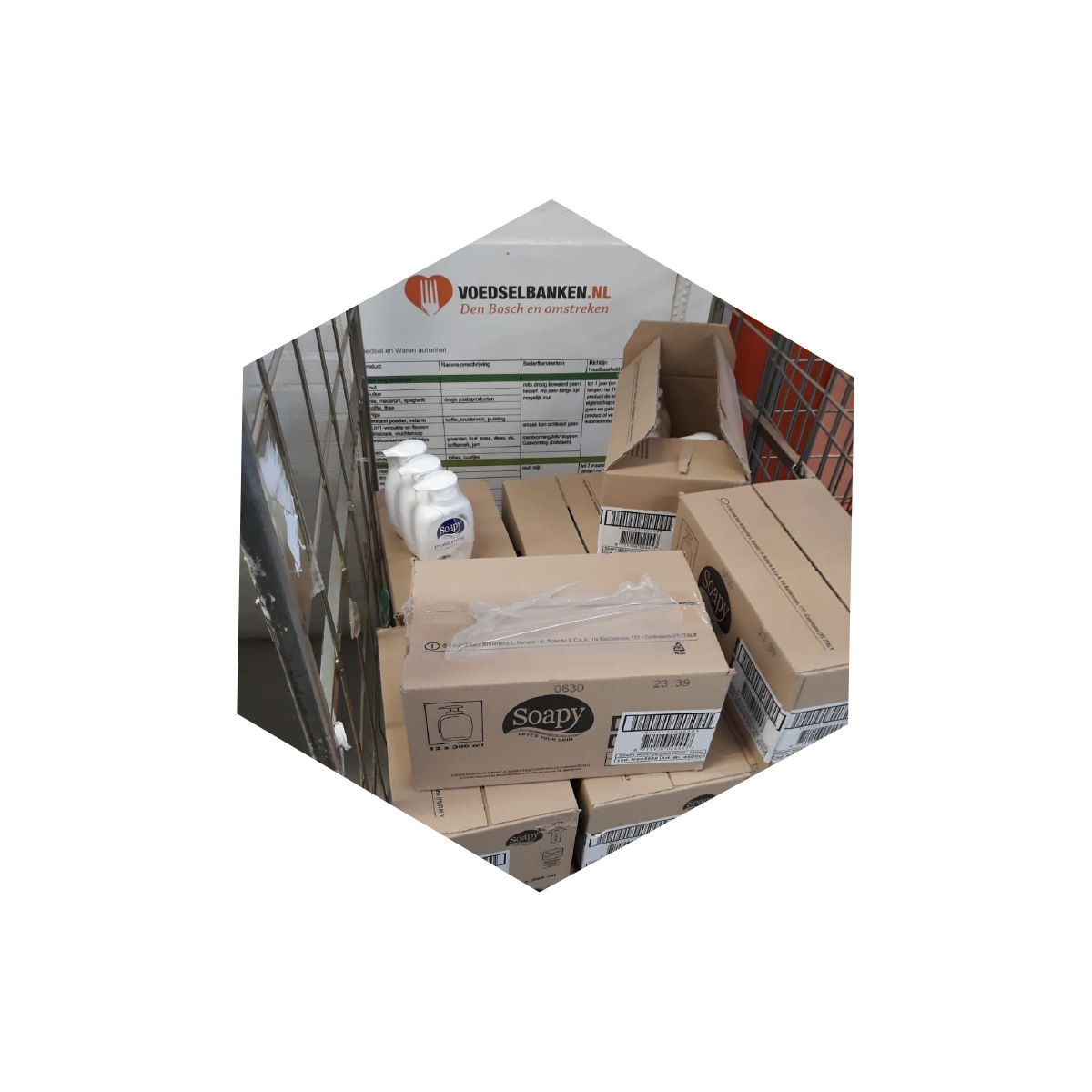 A safe environment for everyone
The Dutch Foodbank (Voedselbank) is currently experiencing a rise in applications. An increasing number of families in our neighbourhood depends on these weekly groceries to be able to cook meals or to take care of their family.

As the activities of the Foodbank needed to continue during the COVID-19 peak in March and April in the Netherlands this year, BrandCharity donated disposable gloves and hand soap to create a safe environment for the volunteers that hand out the groceries but also to donate to the people in need.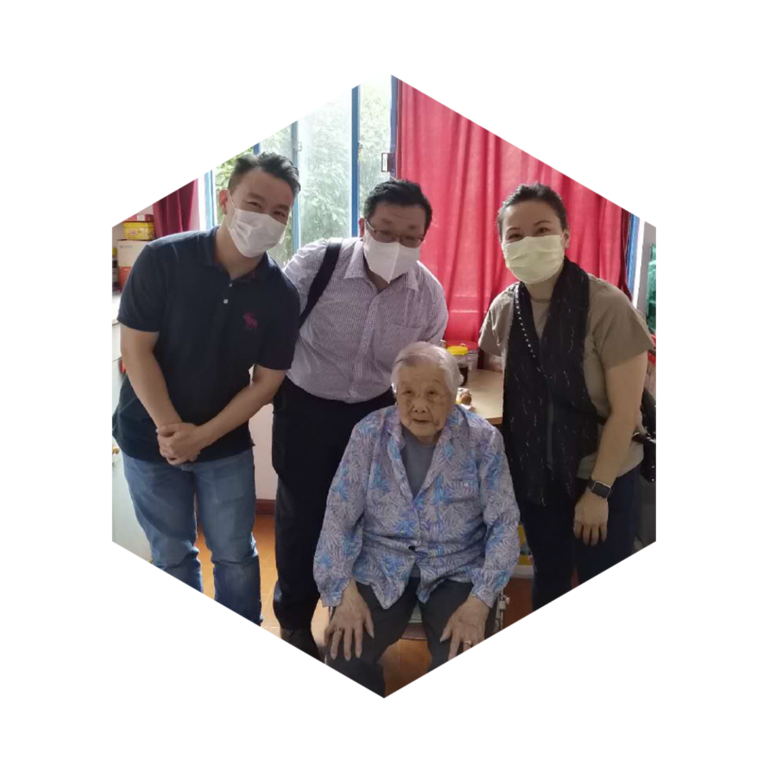 Accompanying the elderly
ShaTian Elderly Home is one of many elderly homes in Shanghai that has been very strict with the guidelines and regulations since the COVID-19 outbreak. No family members or friends were allowed to visit the elders for a couple of months and they could only see their family from a distance or via a short video call. But as soon as the situation in Shanghai resolved, with no new local cases, the Elderly Home has followed the government guidelines and allowed visitors again.
NSO Shanghai has been very fortunate to be the first group of visitors to visit and provide companionship to these elders. They were very happy to see BrandLoyalty's employees and they were invited to visit them again. On top of the visit, NSO Shanghai has provided ¥14,387RMB (1,800 EUR) worth of food donation to Shatian Elderly Home with the help of the Shanghai Charity Foundation.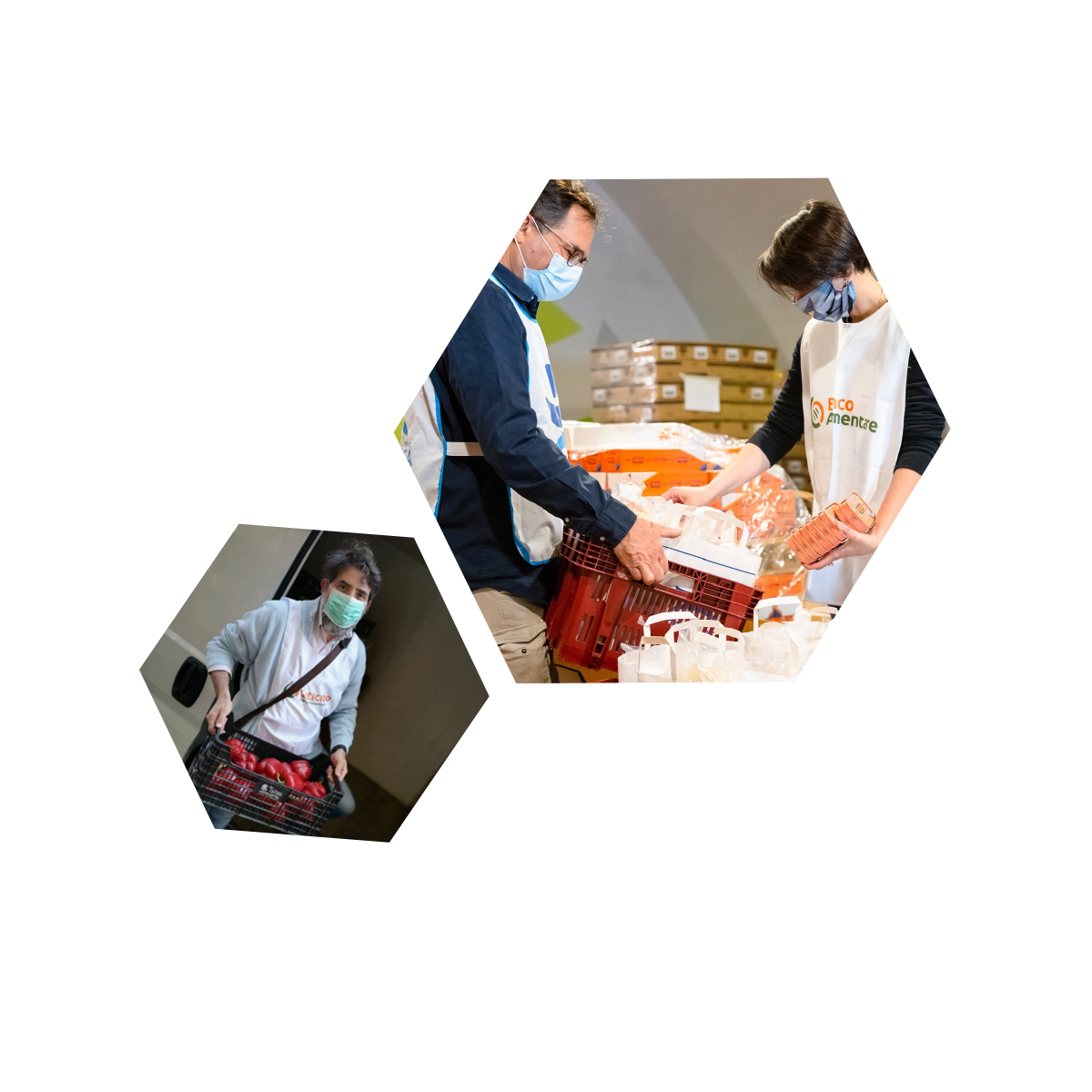 Providing 210,000 meals
NSO Italy supported Banco Alimentare, the largest social restaurant initiative in Italy, during COVID-19. The organization donates and distributes food and meals, offers mental support, and fights against the social inclusion of the poorest people in Italy. With the help of BrandCharity, the Italian colleagues managed to donate 210,000 meals to those in need.
Swapping bike tours for flowers
Since 2019, BrandLoyalty's HQ in the Netherlands has supported Stichting Fietsmaatjes (Biking buddies). This association connects people in a social and sporty way by providing bike tours with elderly or disabled people who are not able to bike on their own anymore. Together with a buddy and on a special bike, they go out for an afternoon to enjoy the fresh air, the company, and the city or nature.
As we are currently unable to organise any bike tours, we have supported the people who are forced to stay at home during COVID-19 with a nice bouquet of flowers. Not only surprising the biking buddies, but also supporting the flower industry that is struggling during these times. With the summer coming up, we hope we can organise bike tours very soon!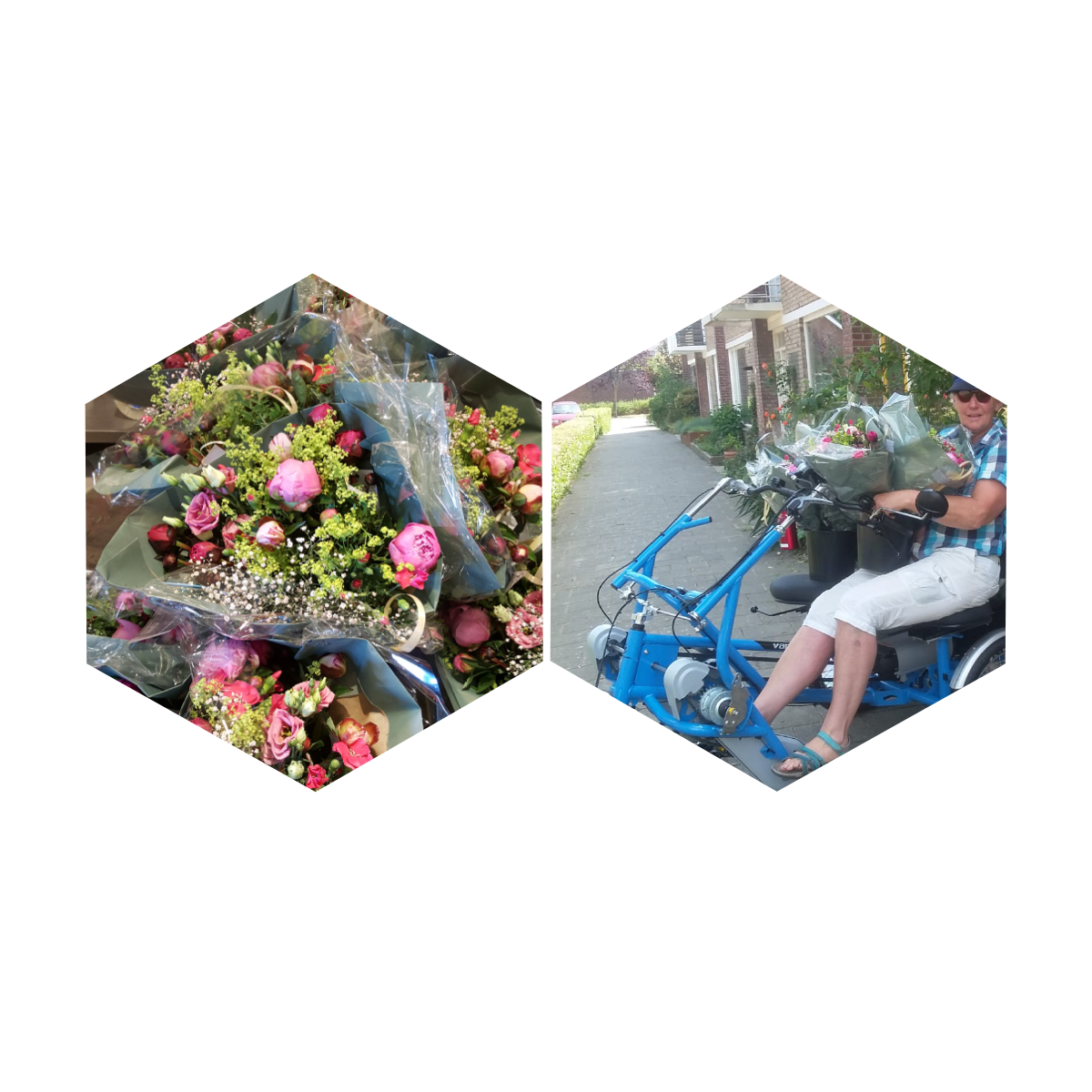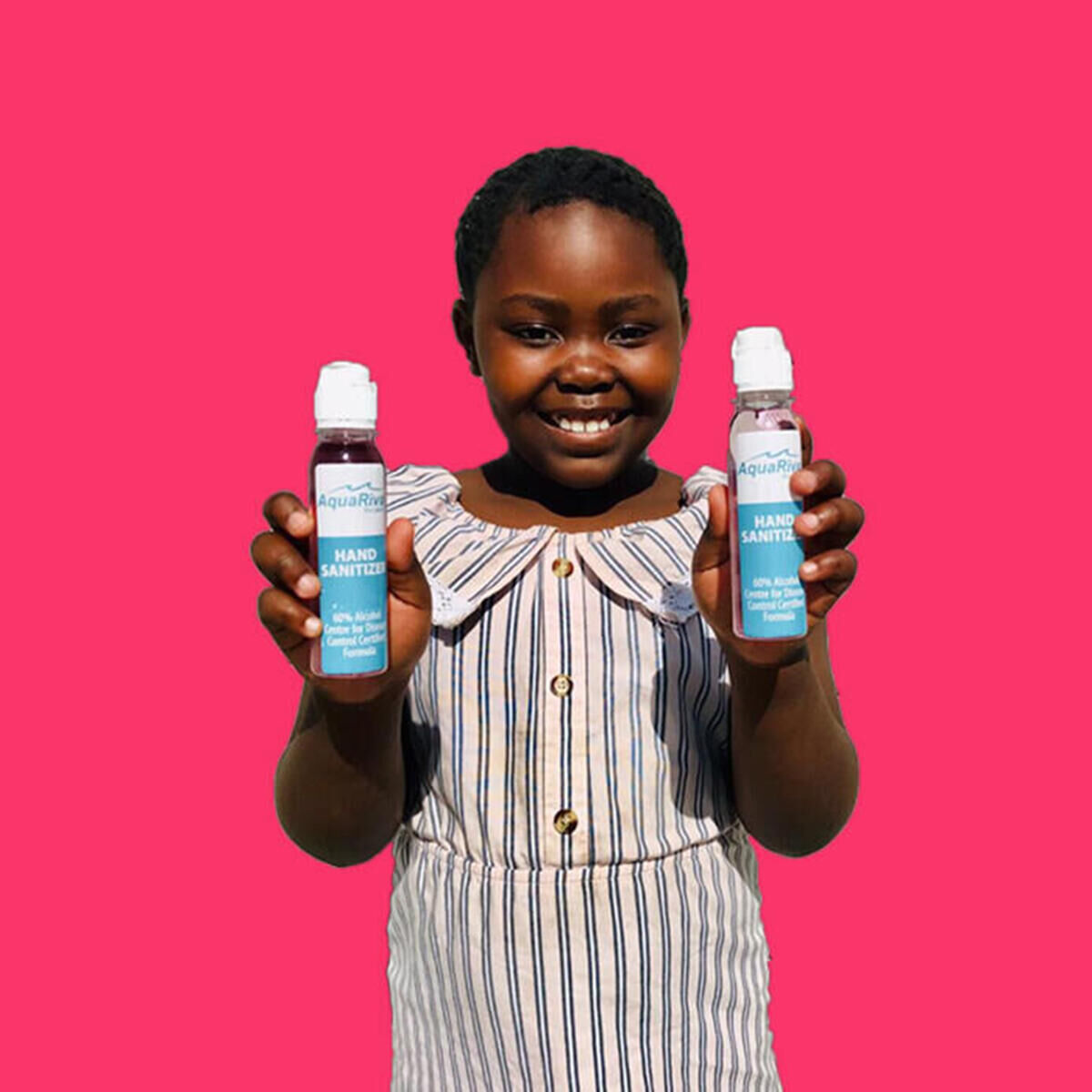 The importance of sanitizing in South-Africa
We all know the importance of sanitizing and keeping our hands clean during this time. For communities in South-Africa, where the majority live below the poverty line, this is not a necessity nor their focus. BrandLoyalty South Africa, KiND Cares and Fresh Hands took it upon themselves to supply sanitizers, drinking water and hand wash to undeveloped areas so that they can help and educate their communities. We donated the first 1000 bottles of sanitizers, soaps and other essential items needed to help with hand hygiene.
This is a reflection of what South African people are all about, UBUNTU. There is an African proverb that says "umntu ngumntu ngabantu" which means I am because we are.
Teaching kids about hygiene
BrandLoyalty's NSO in Germany supported the local organisation MoSa, meaning 'the Gambian Helping Hands'. The organisation promotes education and health in the poorer regions around Wellingara-Serekunde in Gambia. Its main goal is to ensure better living conditions in Gambia by helping people to help themselves in order to achieve sustainable and successful development.
Part of the donation is going to a special school project, and the other part is used to buy food and to cover transport costs for the kids. The school project focuses on hygiene and by donating boxes with soap to MoSa, they will teach and pay the teachers in Gambia to set up the project to teach kids that it is very important to wash your hands on a regular basis, especially during COVID-19.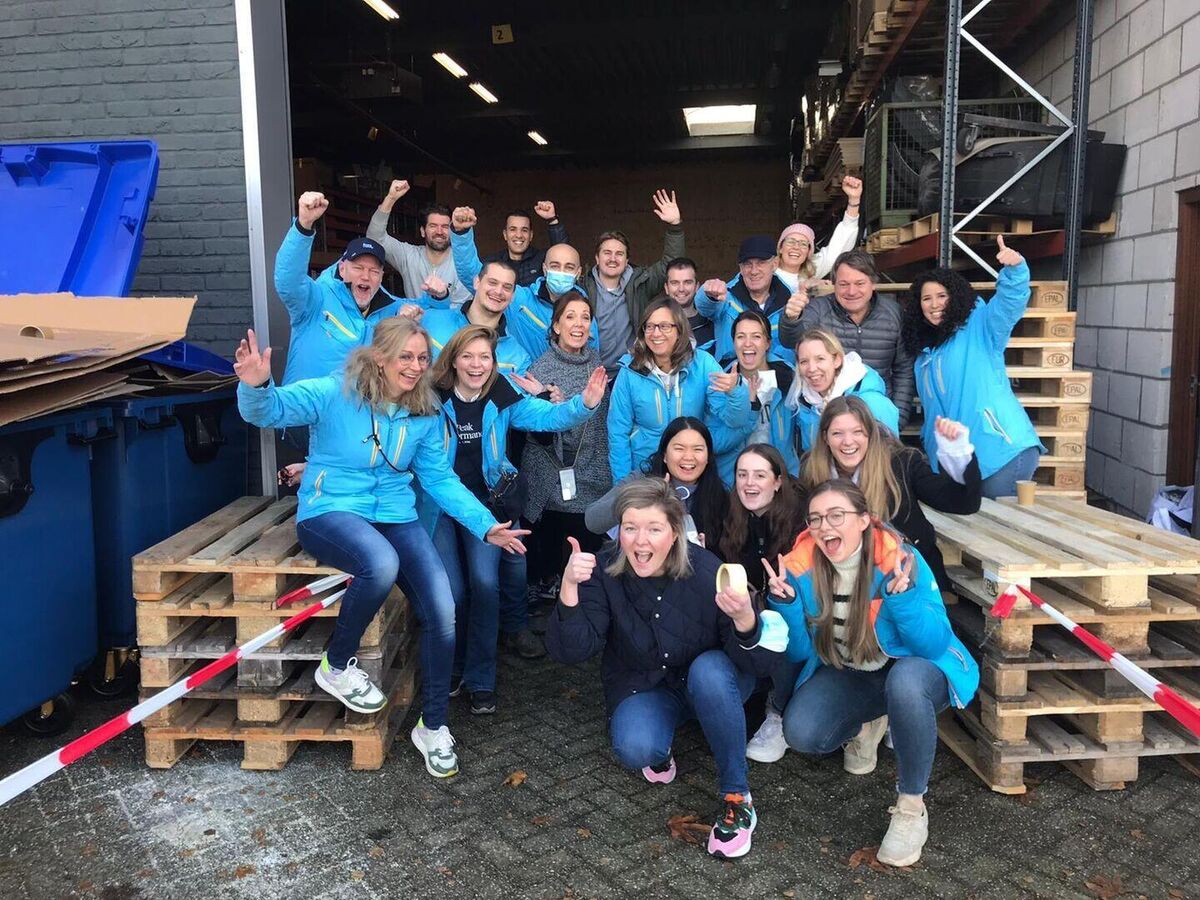 Get in contact
Do you wish to help BrandCharity in bringing happiness to the world around us?
Contact us now
See more community news and articles
Learn more about the various projects that are chosen each year and see how we make impact and bring happiness by volunteering, fundraising or donating.
Go to overview