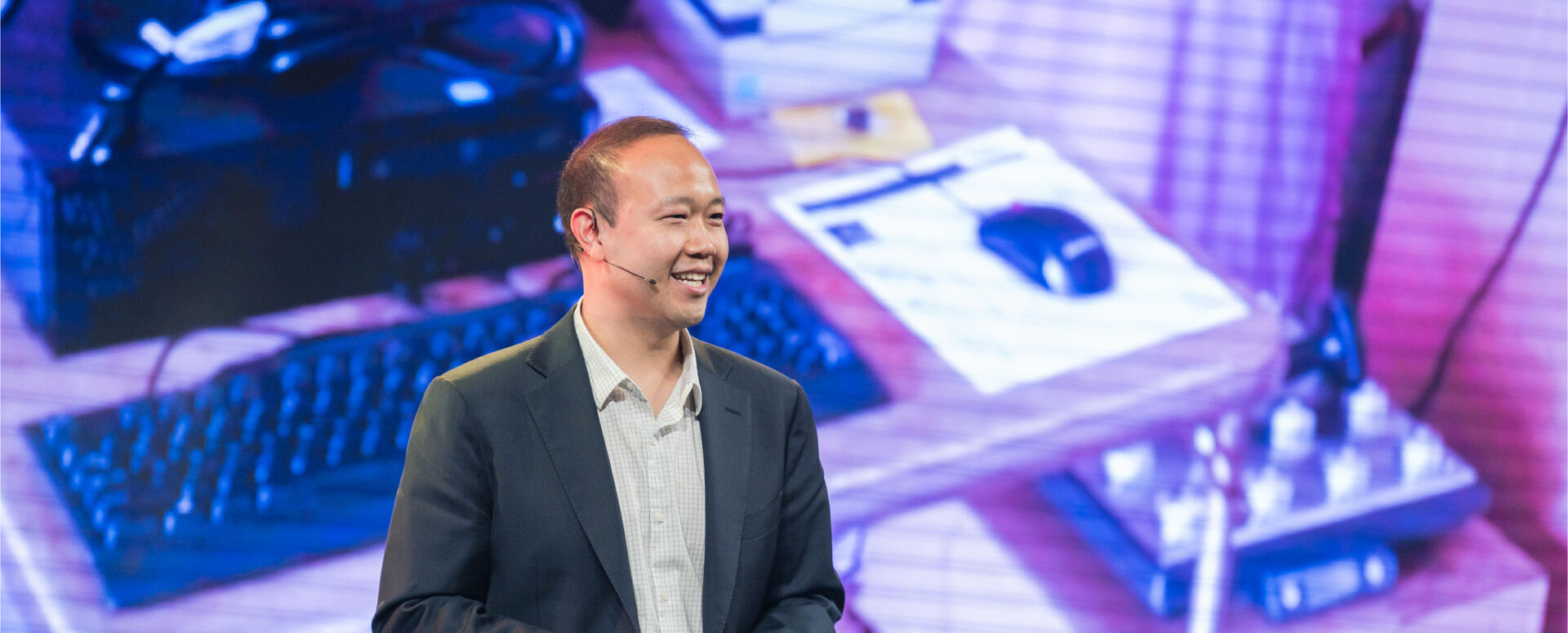 From garage to retail rising star
The journey of Chieh Huang, founder of Boxed

Founder of Boxed, Chieh Huang, was not only an attendee at the Retail Loyalty Congress 2019 but also a speaker. Arriving early, he was part of the audience for all of the main stage presentations, watching as four other keynote speakers mentioned Boxed as a rising star and one to watch in retail. Hearts & Wallets caught up with Chieh after the event to find out more about his journey from garage to retail rising star.
What inspired you to think of the idea for Boxed?
When I first moved to Manhattan, my friends and I realised there weren't any easily accessible wholesale clubs. Having all grown up in the suburbs, riding the subway with a 36-pack of toilet paper did not seem ideal. Boxed was the solution to my own problem as a city-dweller, but it was also an opportunity to bring grocery to an online, mobile experience. We've found Boxed to be successful not just for millenials living in cities, but also for folks from older generations living in more rural communities. At its core, Boxed is all about ease and convenience, without breaking the bank. It's a model that most shoppers are interested in, no matter where they live.
You talked at the RLC about some of the negativity that you experienced at the beginning of Boxed. How did you stay positive?
As you know, Boxed started out of my parents' garage in New Jersey - not exactly downtown New York. The beginning was such a growth experience for me personally and for my co-founders. I remember two whole days when we didn't sell a single thing. One of the guys who had quit their job to come work for us said, "Hey, dude. There are 300 million Americans, and out of those, absolutely zero ordered from us today." Moments like that were hard, but made us want to work even harder because we all really believed in the idea. We were all in. For me, I was so confident in the people that we brought on in the early days, that I just felt like it was going to work. So we pressed on, hired a couple of interns, and about 90 days later, we had taken over the entire house with inventory!
"Hey, dude. There are 300 million Americans, and out of those, absolutely zero ordered from us today."
What were the key ways you differentiated yourself from other online retailers in the market?
Our approach was two-fold: first, building a great team, and second, building a unique, mobile-first experience for the traditional wholesale model. The best thing about Boxed is the people. You're not going to find a better team. I say that as it relates to this question because from good people comes a great product. Be it our two-day shipping, our seamless app, or our beloved private label, the people behind all of it are truly wonderful, and my confidence in every single member of my staff, from our newly hired president to every warehouse worker, makes me believe we've set ourselves apart. On the business model, we opened up a new market of shoppers to the wholesale experience who previously could not get to a Costco or a Sam's Club. We migrated the traditional warehouse club to a mobile commerce platform, and by doing so, we now provide huge savings in time and money as well as offering a convenient platform for folks who don't have the time or means to shop at traditional membership clubs.
How have the changing behaviours of consumers helped the rise of Boxed?
The biggest thing we've seen has been the rise of e-commerce combined with smartphones. That growth gave us an opportunity to do grocery differently by taking the entire bulk shopping model online with a mobile app and a website. We were one of the first companies to modernise wholesale shopping and make it more convenient, and that has helped us not only expand, but also establish loyalty with folks who have been with us from the very beginning. Across the industry, consumers are showing deeper interest in private label brands, where these brands are driving loyalty for shoppers. Once tossed aside as 'generic', private labels have grown to produce 22% of sales (up 11% from last year) for big merchandise stores like Walmart and Target. Our private label, Prince & Spring, has also excelled tremendously, and is now a beloved cornerstone of the Boxed brand and accounts for 15% of our sales. Not only that, but 50% of our repeat customers buy at least one Prince & Spring product each time they shop through Boxed. Our goal moving forward is to keep identifying needs and trends that our customers are experiencing and implement solutions to keep them coming back.
Last year Boxed has partnered with Lidl to pilot a home delivery service - will partnering with 'bricks & mortar' retailers be a key business strategy for Boxed?
Our partnership with Lidl has been a great way for us to leverage our technical expertise to support brick & mortar grocery innovation. These days, retailers are always looking to reach younger audiences online, and Boxed has the technology to support that growth. Lidl's grocery delivery pilot programme was a new challenge for our team, and we're definitely open to supporting future partnerships with more brick-&-mortar retailers.
How do you see consumers changing in the next 10 years?
If I was 100% sure of my answer to this question, we'd be in pretty great shape! What I do know is that consumers are largely driven by convenience. Another area that I think will intensify is personalisation. You can see this now with tailored ads and product suggestions, and in ten years, companies may have such a granular understanding of their customers that folks could opt into having retailers automatically replenish and send products based on prior shopping data. Ultimately, retailers would predict what consumers want, and send it to them automatically.
We're also starting to see folks care more about the morals of a company when it comes to how they interact with their employees as well as the environment, and that could start to really inform where people shop. I can't make any promises on where Boxed will be in all of this, but I do know that our plan is to keep providing convenient solutions, treating our employees and world with respect, and working with our customer base to anticipate their needs.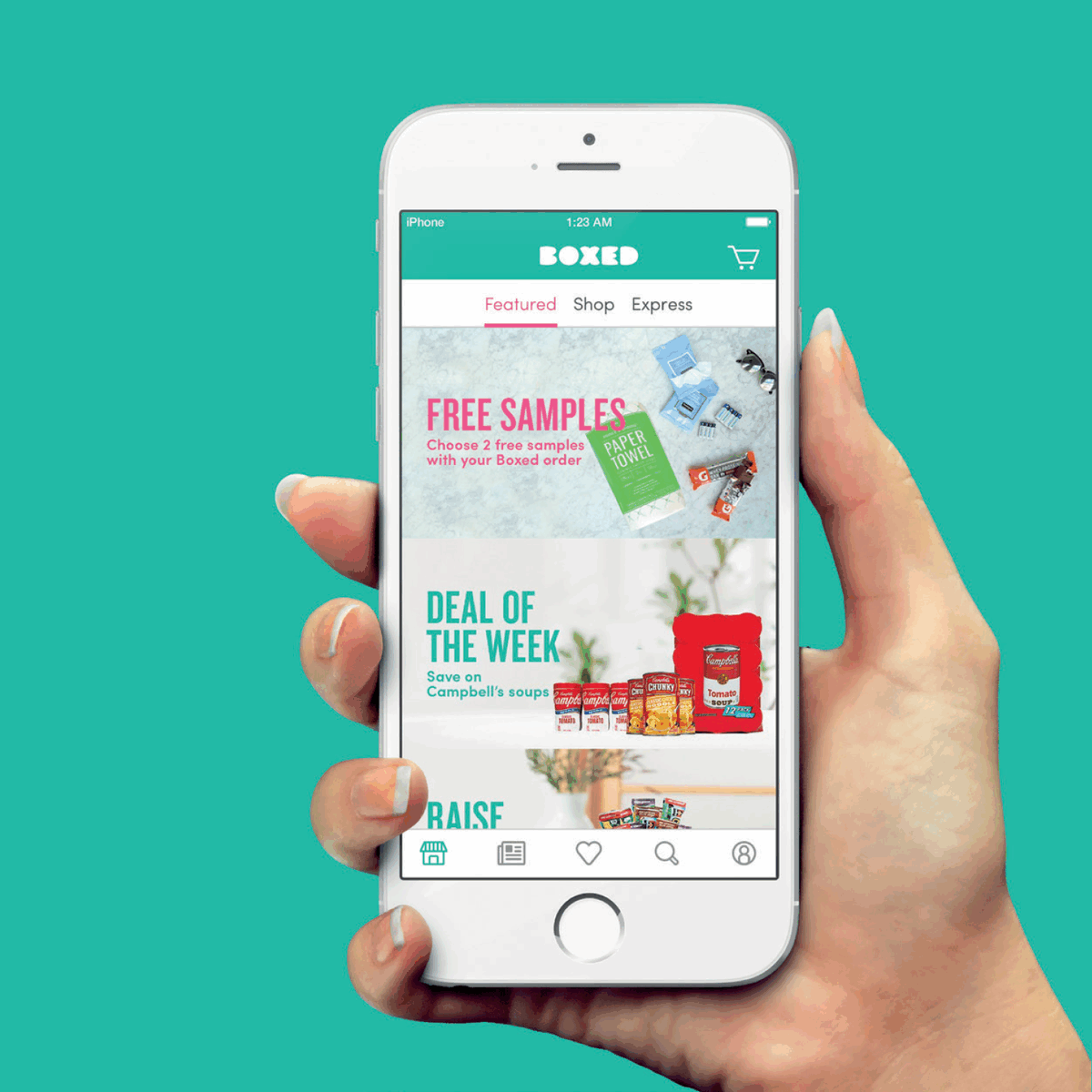 Where do you see Boxed in 10 years?
I'm continuously excited about our plans for Boxed. This year alone, we named Prentis Wilson as our first ever president; launched new products as a part of our private label, Prince & Spring; and also continued fostering partnerships with brands and retailers like Kellogg's, Century 21, Martha Stewart Wine Co. and more. You can expect us to continue innovating, influencing retail trends, and scaling up our business. Like I said, good people make a great product, and I know that 10 years from now that will still be true.
---
Hearts & Wallets is the official magazine of BrandLoyalty. It is a magazine for people working at the highest levels of the food retail industry. The goal of Hearts & Wallets is to come up with real insights on - and answers to - current issues, while offering its own individual interpretation as food for thought.

First published in February 2020.
Good is the new cool
Afdhel Aziz, Founder and Chief Purpose Officer at brand purpose agency Conspiracy of Love, spoke about how 'good is the new cool' at our last Retail Loyalty Congress. Learn more about his believe in our interview.
Go to interview
See more retail news and articles
Go back to the news overview to find out more about what BrandLoyalty and our partners have been doing as well as key industry insights.
Go to overview