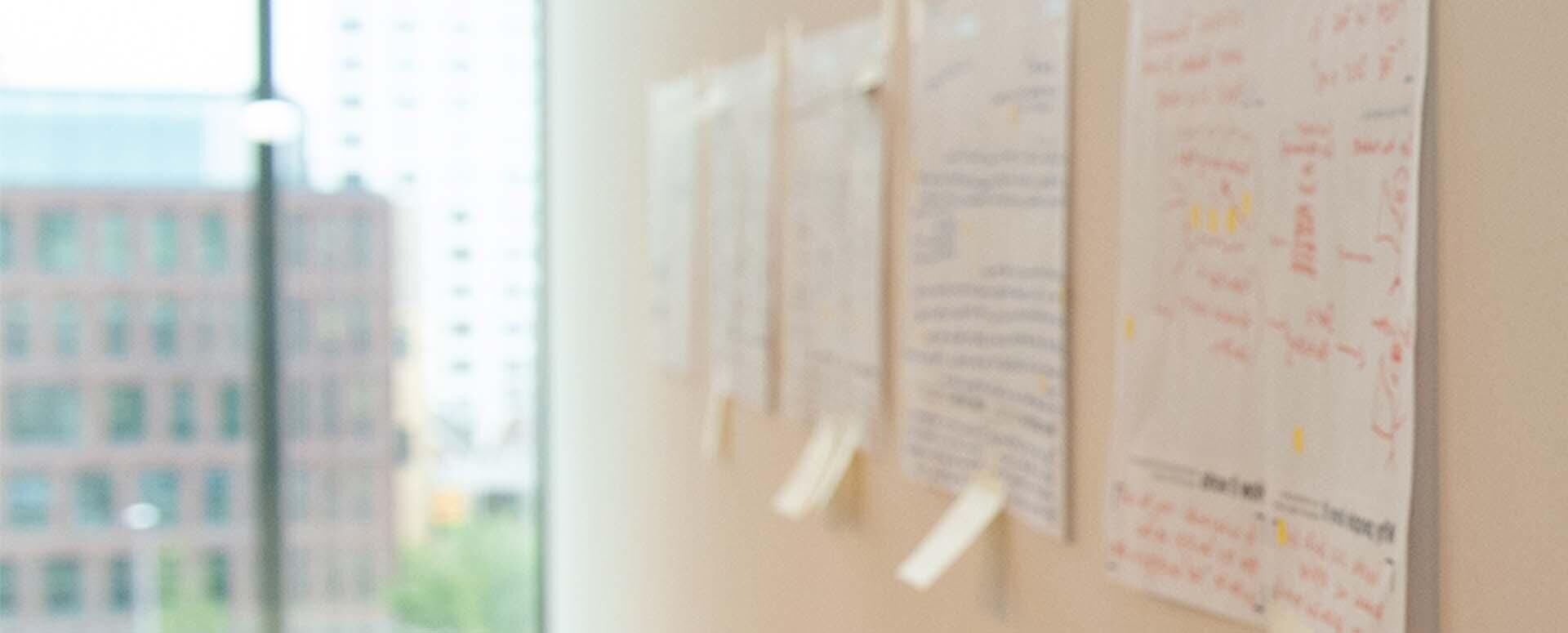 Fast-forwarding innovation in loyalty
by Claudia Mennen
3 minutes
The loyalty industry has been riding on past successes for decades. As these campaigns and solutions are working excellently, why consider taking a different approach? Because the retail landscape has changed with magnitude and speed. Today's shoppers are jumping between channels, devices, and unlimited choice as they shop. One thing was certain when we launched our Plan 2025 last year; we must embrace innovation to reimagine and reinvent 'the BrandLoyalty way' to provide our clients with extraordinary solutions that excite the shoppers of today and tomorrow. Let me give you a glimpse into how we've put innovation at the heart of our business.
Innovation as a company-wide endeavor
Known for our 'getting things done mentality, we have been excellent executors over the last 25 years. But to truly understand shoppers' needs, and as a result, offer our clients the best solutions, we empower our colleagues to use their smart creativity and innovation power to the fullest.
Only by embracing innovation as a company-wide journey can we accelerate change. Not by hiring consultants that solely focus on innovation, but through people at the heart of our business with a genuine passion for the retail industry. Those who truly understand our clients and their shoppers. Therefore, we've started to crowdsource talent from the organization and inspire all our colleagues to participate in our innovation journey.
From ideation to execution
Much development relies on a creative spark; therefore, we've started to inspire colleagues to think differently. Through yearly 'spotting events,' we map out the biggest trends and developments in the industry. Multi-disciplinary teams work together in isolation from their day-to-day tasks to put full focus on identifying crucial development areas for BrandLoyalty. Then, we take the identified trends and developments forward to 'design sprints'. These sprints consist of different stages, from problem definition to prototyping.
Connecting colleagues with different backgrounds – both professional and cultural – has proven to boost innovation within BrandLoyalty. Combining our creative, commercial, and operational talent ensures pragmatic ideas that are ready for execution.
Embrace diverse thinking to innovate the future
Claudia Mennen, CEO BrandLoyalty
Welcoming diverse thinkers
Game-changing creativity can make you feel uncomfortable. Would such a ground-breaking idea work? Why didn't someone else already thought about this? Or even, isn't it too simple and too good to be true? Letting innovation thrive within BrandLoyalty has certainly put me out of my comfort zone. Innovation is inherently risky but is more about managing risk than eliminating it. That's why we embrace colleagues that think differently and empower them to trial & error. Then, through decisions based on experiments, we can define value.
A bold, specific, and measurable aspiration
Innovation shouldn't be disruptive only. At BrandLoyalty, we innovate by design, innovate in resources, and innovate disruptively. When I look back at last year, even the smallest changes added to something so much bigger! Sometimes it's good to start without overcomplicating simply. But so is knowing when to stop. When an idea doesn't add value, we shouldn't waste our time and resources and jump to the next one. Failure is okay if you learn from it quickly and try again!
Break-through and incremental growth needs a bold, specific, and measurable aspiration for innovation and the right people to create and sustain change. But, at the same time, we must keep our strategy in clear sight and allocate our resources smartly because innovation is not only about creative ideas but also a movement that needs a top-down management shift to sustain value for the long term.
Innovation is a muscle that every organization needs to strengthen. Over the last few years, BrandLoyalty has changed for the better, moving from a fixed mindset to a growth mindset. I hope that our innovation muscle strengthens even further in the future, so BrandLoyalty becomes a place where everyone feels valued and welcomed to bring new ideas forward. A place where innovation thrives and creativity flourishes.
Explore the latest columns from CEO Claudia
In a series of columns, Claudia shines a light on retail & loyalty, her leadership style, company culture, current global issues, and more... Have a look at the latest articles by going back to the overview
Go to overview
4 ways empathy will drive  the digital shopper journey
Once shopper journeys are digitalized, all empathy disappears. Ask yourself this: Have you put yourself in the shoes of your shoppers during the design process of your digital shopper journey?
Go to article