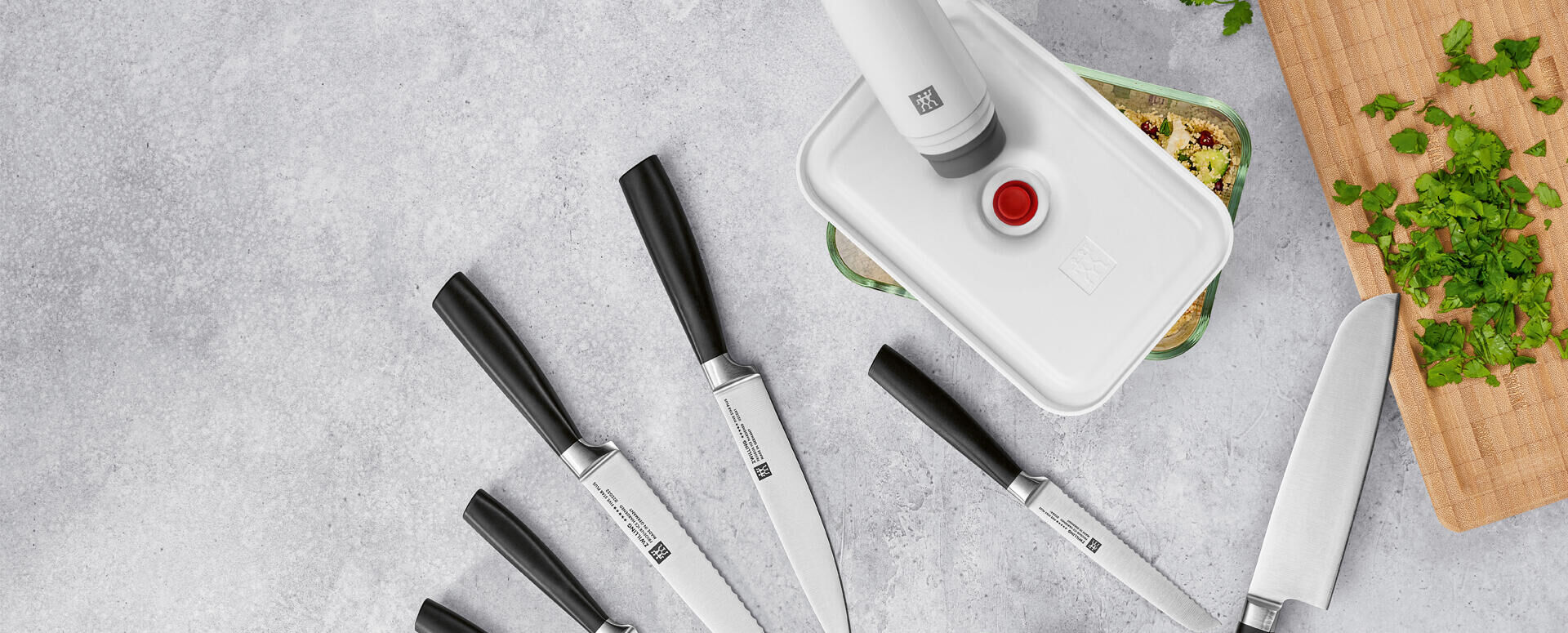 Doubling the power of Zwilling at Coop Switzerland
2 minutes
As nature shows subtle signs that spring is on the way, shoppers at Coop Switzerland have an exceptional opportunity to redefine cooking! Focussed on quality and sustainability, Zwilling and Coop Switzerland are providing shoppers with an unbeatable blend of two ranges in one ultimate cooking experience.

Launched in March, this programme runs until the beginning of August, allowing Swiss shoppers to collect items from two Zwilling ranges: Fresh & Save Vacuum glass storage containers and the Five Star Plus knife set, which includes two steak knives. The ranges wouldn't be whole without the extraordinary vacuum pump for the glass storage containers, as well as a wine sealer, which keeps your favorite wine fresh for longer. The knife set is complemented by a cutting board and a self-sharpening knife block!
The combination of these items creates the ultimate cooking experience - encouraging people to cook at home, using fresh food, with an ideal storage solution for left-overs and fresh food preparation all with one press of a button. In addition to this, the items are created with sustainability in mind; the glass storage with the vacuum pump confronts the problem of food waste, not mentioning the materials of both knives and storage containers are durable and long-lasting.
With 290 years of craftsmanship and experience, Zwilling is one of the world's most renowned kitchenware brands; we are confident that combining these ranges will create a kitchen like no other!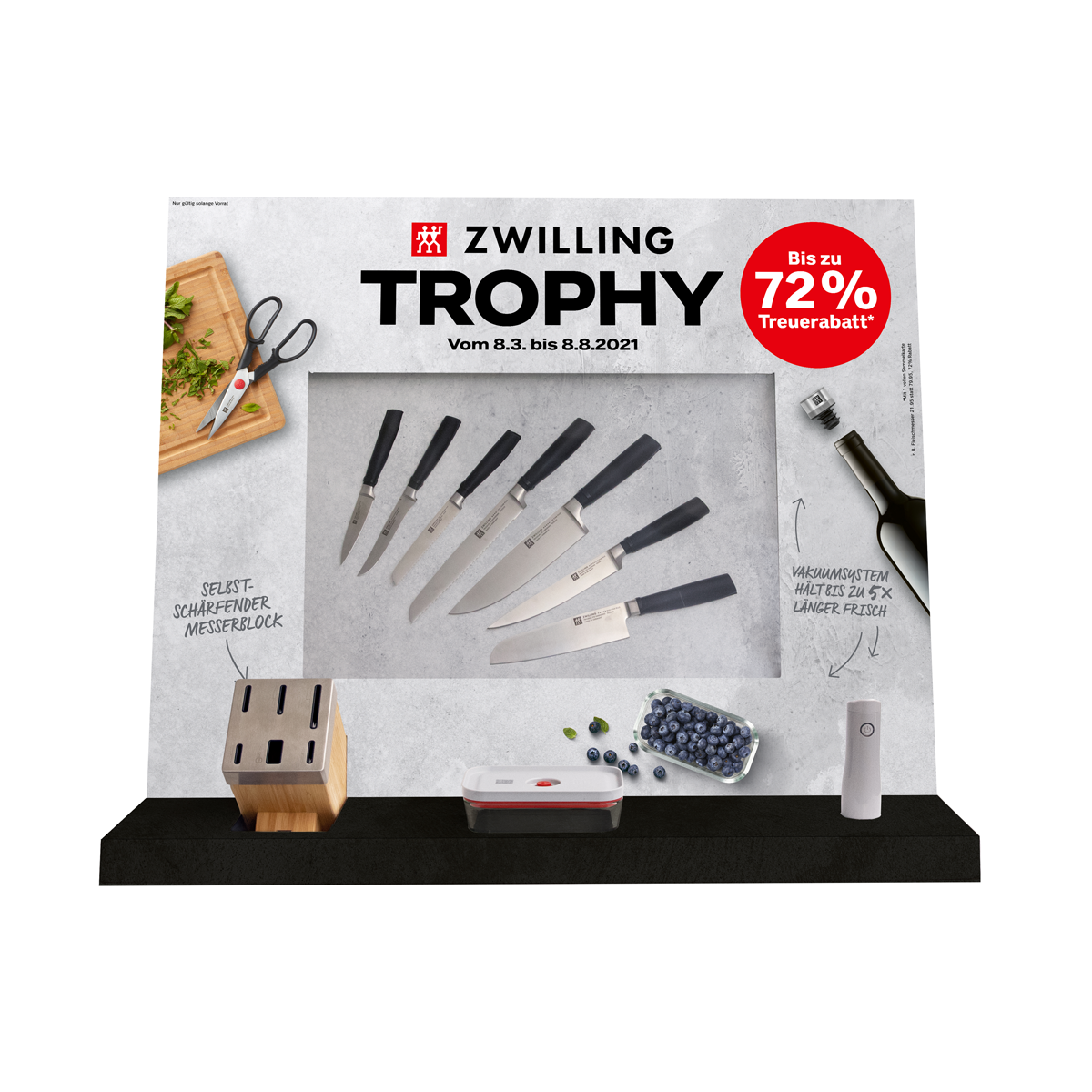 About Coop Switzerland
The Coop Group has a rich history spanning over 150 years. What began as a small consumer cooperative is now Switzerland's largest retail and wholesale company. Supermarkets, specialist formats, and online shops cater to every customer requirement, especially when it comes to caring about our planet. Coop's commitment to sustainability has expressed itself in various ways, from nurturing animal welfare to choosing the most sustainable products for their loyalty programs and focusing on nutrition and health.
With 2,500 sales outlets throughout Switzerland, Coop always stays close to its shoppers.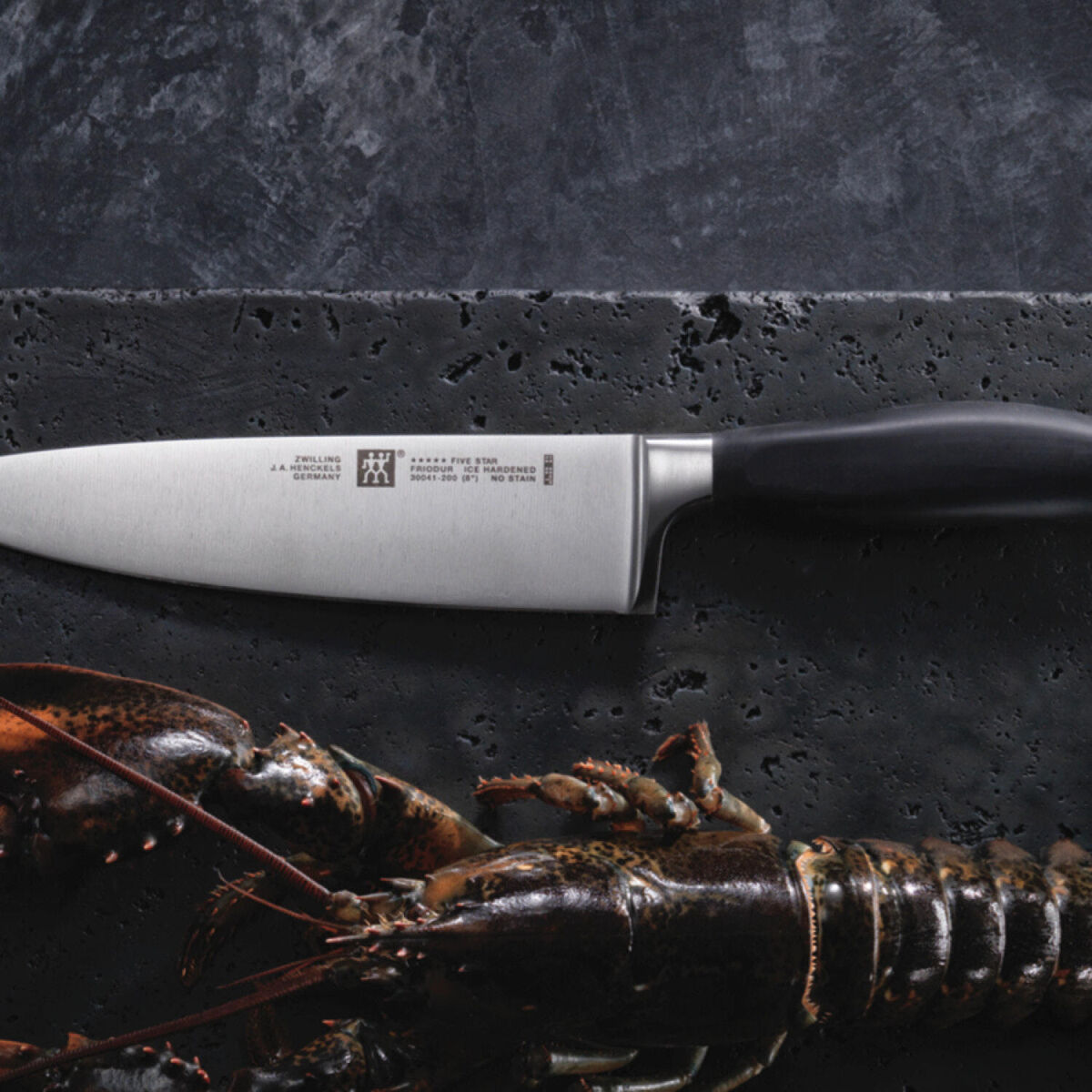 Experience true craftsmanship
Traditional craftsmanship is making a huge comeback these days. Many consumers are tired of cheap, throwaway products and processed food. Offering discerning consumers the right experience means they'll spend a greater portion of their food budget at a supermarket.
Read more
See more news & and articles
Read more latest news and articles from BrandLoyalty by going back to the overview page.
See all news and articles