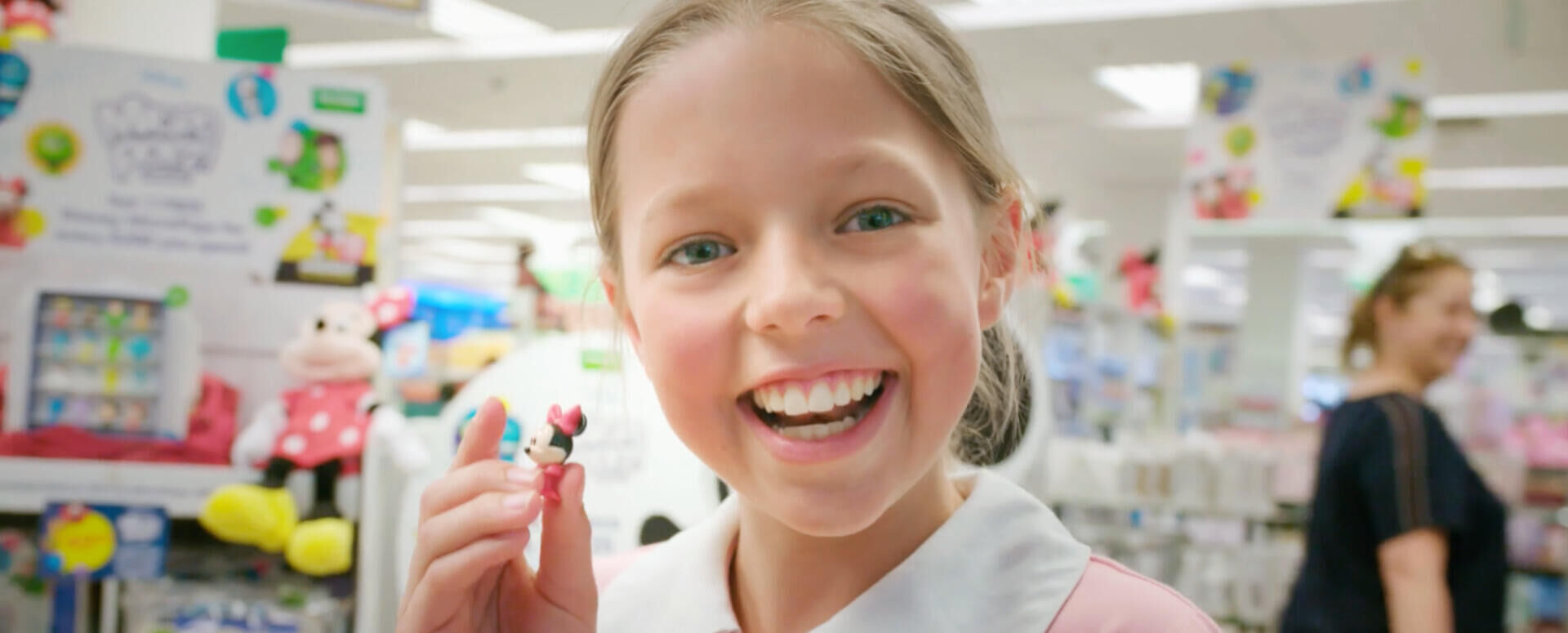 Dis-Chem offers drugstore customers a magical shopping experience
10 minutes
In a bold and highly unusual move for a drugstore, Dis-Chem Pharmacies with 160 stores in South Africa decided to surprise and delight its shoppers with the magic of Disney. In 2018, South African retailers across the board were operating in a tough economic environment. They felt the impact of low growth in disposable income, little job creation, and tight credit conditions. So it was a brave move for Dis-Chem to pioneer a different approach to the usual drugstore marketing mix of promotional offers and competitive pricing leading up to Christmas.

Enhancing emotional loyalty to become the pharmacy of choice
Dis-Chem decided to disrupt the market and shock its competitors with a type of campaign never seen before in South African drugstore: a short-term spend & get loyalty program offering attractive, non-pharmacy rewards. They focused on enhancing emotional loyalty by surprising and delighting shoppers with fun and exciting shopping experiences for the whole family. With the marketing activities around Mickey's 90th Anniversary and Disney's strong brand values, Disney formed the perfect license to deliver on those goals. The Disney MicroPopz! program was comprised of 16 FREE figurines including classics and favorites such as Mickey and Minnie Mouse plus heroes from Monsters, Inc, The Incredibles, Frozen, and Toy Story. They offered a collectors album for purchase, with a fun board game to be played with the Disney MicroPopz!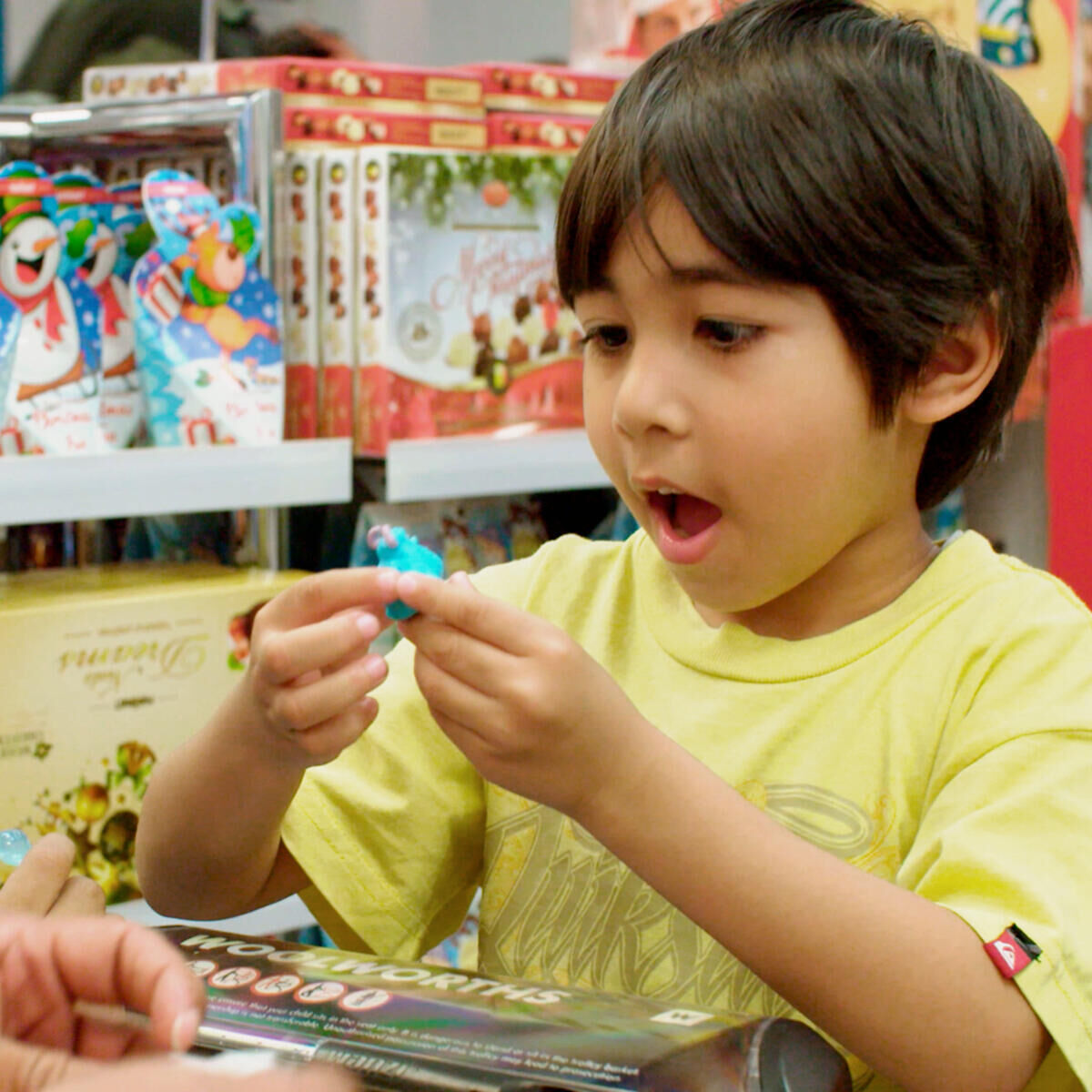 Get shoppers engaged to share the magic
The program was fully integrated with strong program activation to create a buzz with consumers, including prime-time TV and radio commercials, a social media campaign, and direct mails to loyalty members. Dis-Chem launched a coloring competition for kids and held 'Swap Days' with fun activities for mini-shoppers to complete their collection. Through the initiative 'Share the Magic' gave shoppers the opportunity of gifting a filled MicroPopz! album to a less fortunate child, without costing shoppers anything, as Dis-Chem contributed on their behalf. This provided a feel-good factor that should not be underestimated in terms of enhancing emotional loyalty.
Dis-chem added a lot of excitement to the programme by offering great prizes, fun activities, and competitions. They included a "Spin and Win" social media app, 180 Golden Mickey MicroPopz!, which gave access to exclusive Disney hampers up to the value of R2000, 5 sets of giant Mickey and Minnie Plush toys, and an exclusive once-in-a-lifetime Disney Hollywood Experience for a family of four.
Inviting suppliers benefits all
During the program, shoppers gained extra in-store supplier deals. The supplier collaboration deals not only saved shoppers money but also earned them an additional FREE Disney MicroPopz! figurine. Sales of participating suppliers' products on special offer during the promotional period increased by 23% while non-participating suppliers' products increased by only 3%.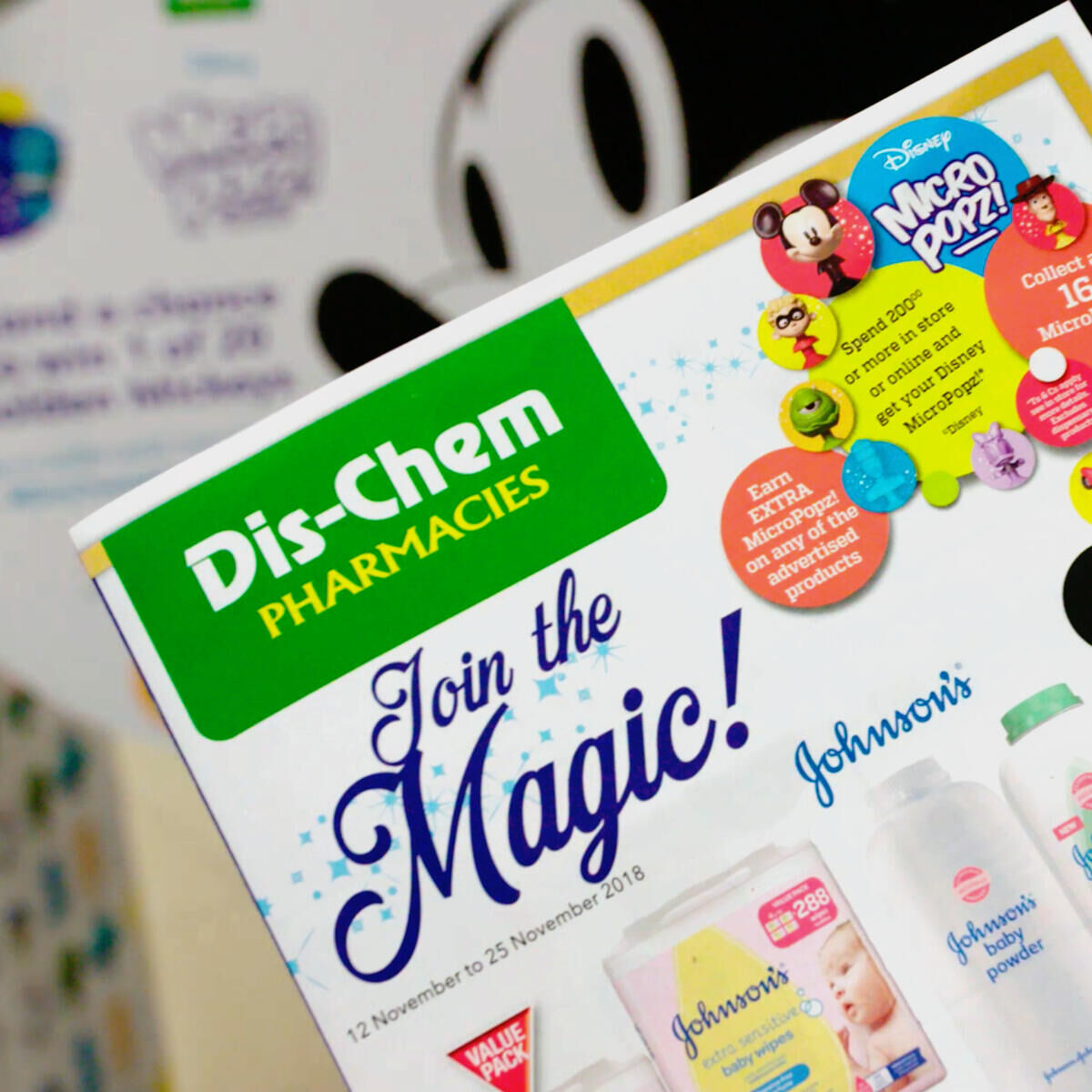 Motivate staff to improve in-store execution
Dis-Chem had never run a loyalty program before or had experience with running brand campaigns before Disney's MicroPopz!. In addition, the reason for Dis-Chem to add StorePal* to the program was the ability to control the placement of marketing materials and being able to easily instruct all stores during the program. The StorePal online dashboard gave Dis-Chem real-time insights on the store level to re-send any missing materials and re-place POS where it wasn't optimally located.
The programme performed well and delivered on targets. BrandLoyalty and Dis-Chem discussed the reports and opportunities on a weekly basis. Dis-Chem learned that putting the product display closer to the check-out, made its stores more effective and improved the execution for better results. StorePal enabled Dis-Chem to share pictures with suppliers, which helped them selling additional collaboration packages which were included in the latter weeks of the program. Dis-Chem discovered the value of StorePal in daily operations and continues to monitor campaigns with the use of the app.

* StorePal encourages and enables staff to check and report on in-store activation by answering questions, uploading in-store photos, and taking part in competitions.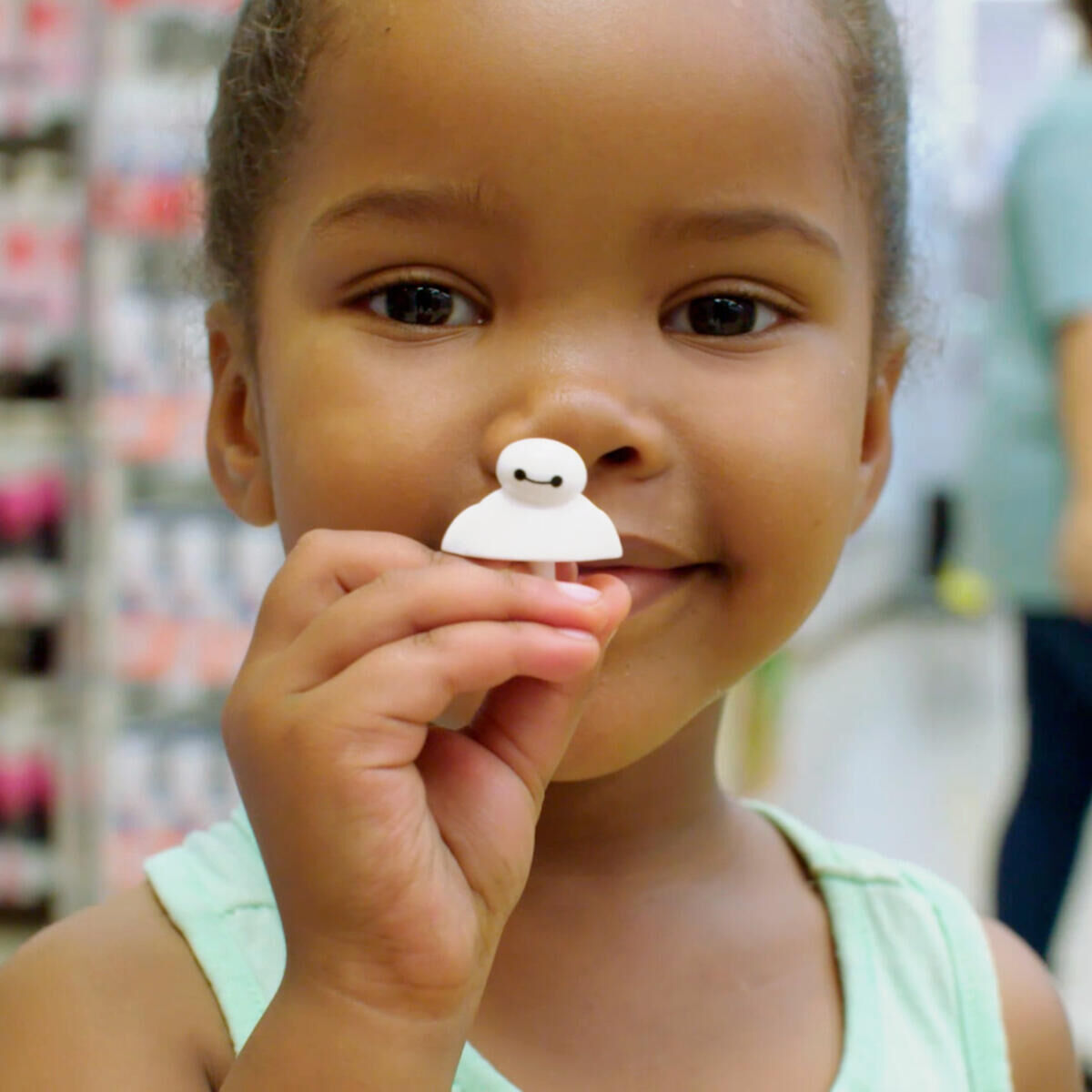 Creating the best-ever customer experience pays off
The combination of attractive rewards, knowledgeable, motivated staff, and excellent in-store execution created a hugely enjoyable customer experience. As a result, Dis-Chem significantly grew penetration, sales stretch, increased frequency, and basket size. It enhanced loyalty and new shoppers through in-store excitement and online engagement in a challenging and very competitive trading period.
Dis-Chem has been South Africa's first choice in pharmacies since 1978, introducing the concept of a discount pharmacy with product categories not previously offered in South African pharmacies. Today they are the leading specialist in beauty, health, and well-being. Their 200 stores offer the widest ranges in these categories and expert advice.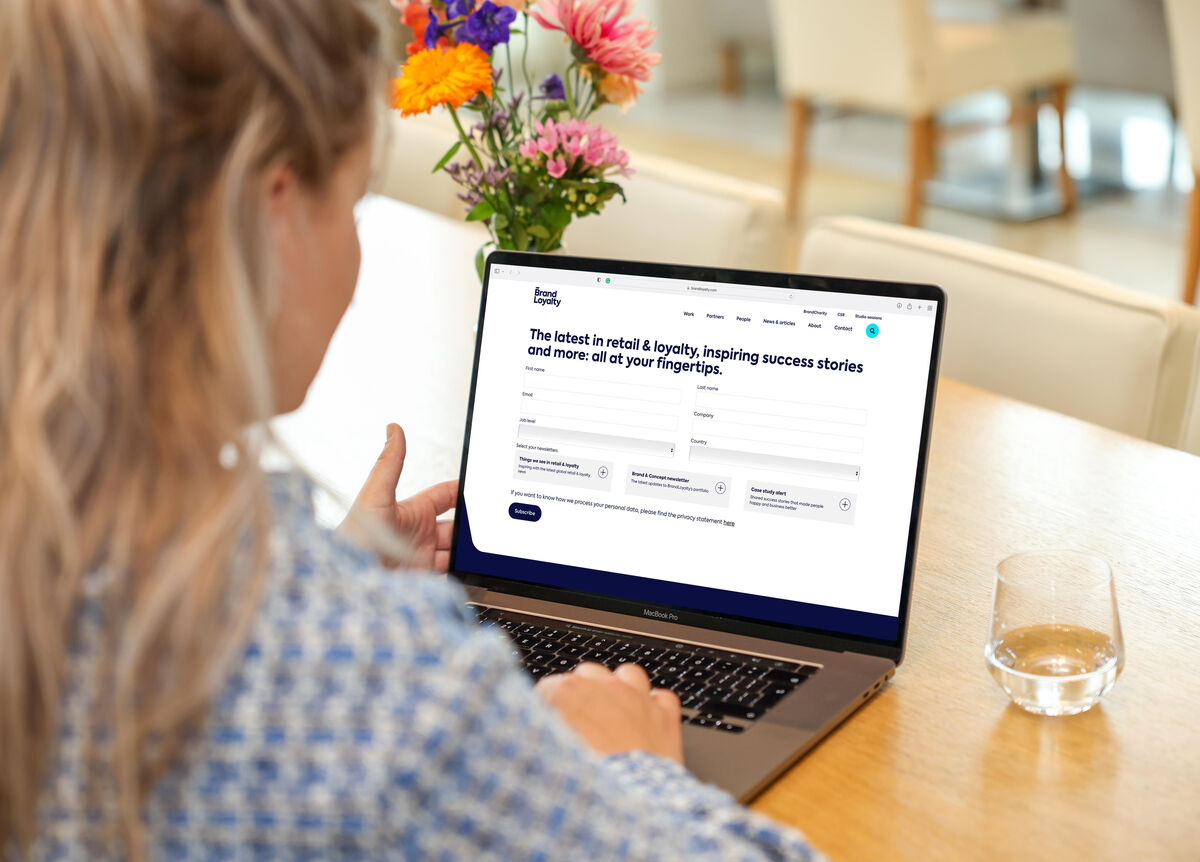 Subscribe for BrandLoyalty's latest news!
Subscribe to our newsletter and we will ensure you are included in our distribution of 'Things we see in retail and loyalty', brand updates, and case study alerts.
Subscribe now
Like to see more case studies?
Our campaigns can reach every demographic that retailers are targetting. Tailoring our solutions to specific clients' needs, such as increasing basket size, frequency, penetration, and brand preference.
Go to case studies