Cutting-edge loyalty campaign at Carrefour France with Lion Sabatier® International French shoppers love Lion Sabatier® International knives, so BrandLoyalty provided Carrefour with a cutting-edge campaign to amaze its shoppers with a useful and prestigious top brand whilst driving footfall and increasing basket size.
Loved by everyone
Desirable and high-quality brand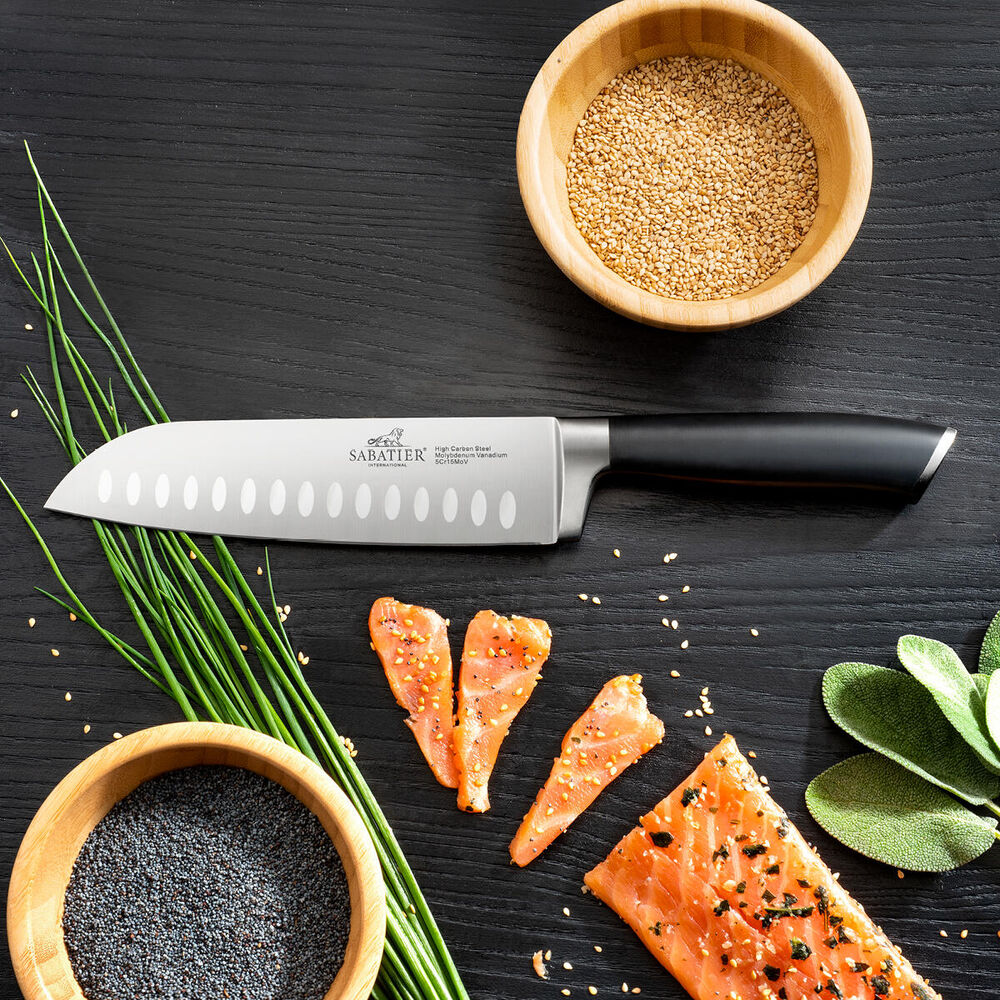 High visibility
Excellent marketing and in-store execution
Value for money
Strong offer that inspired shoppers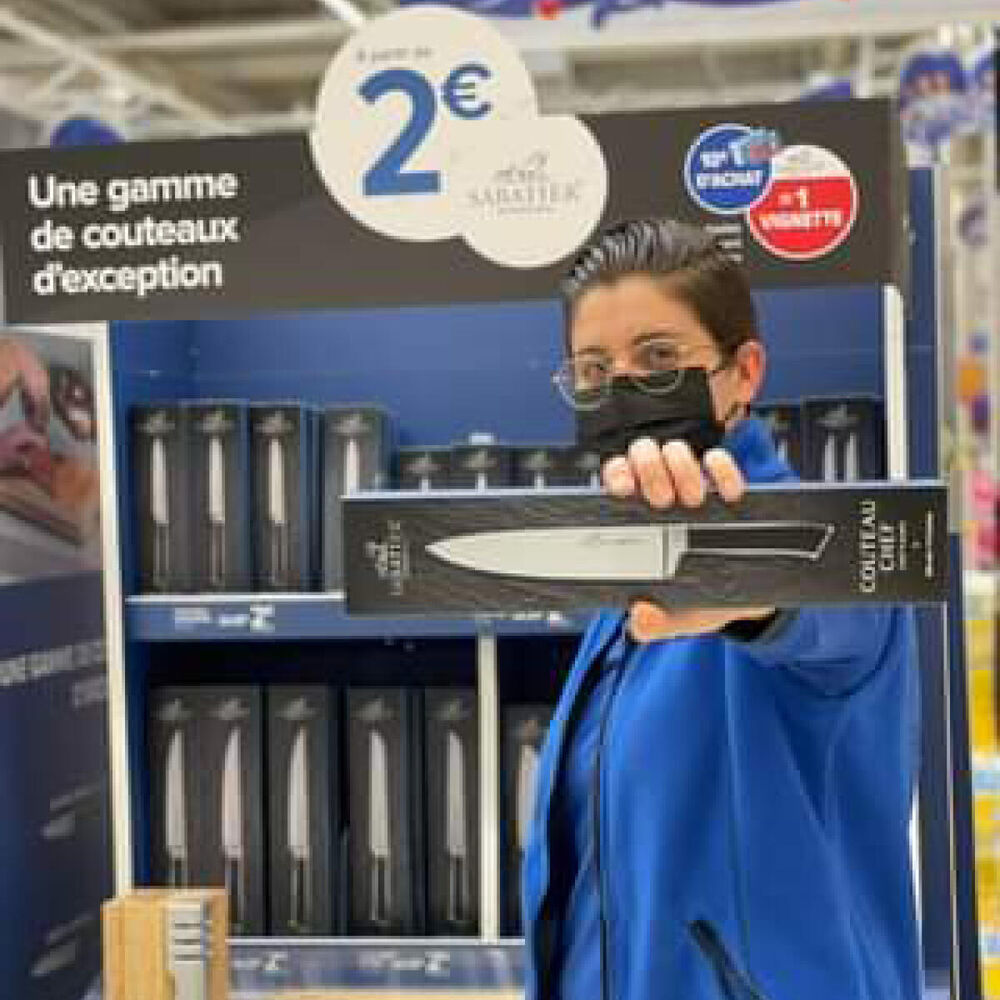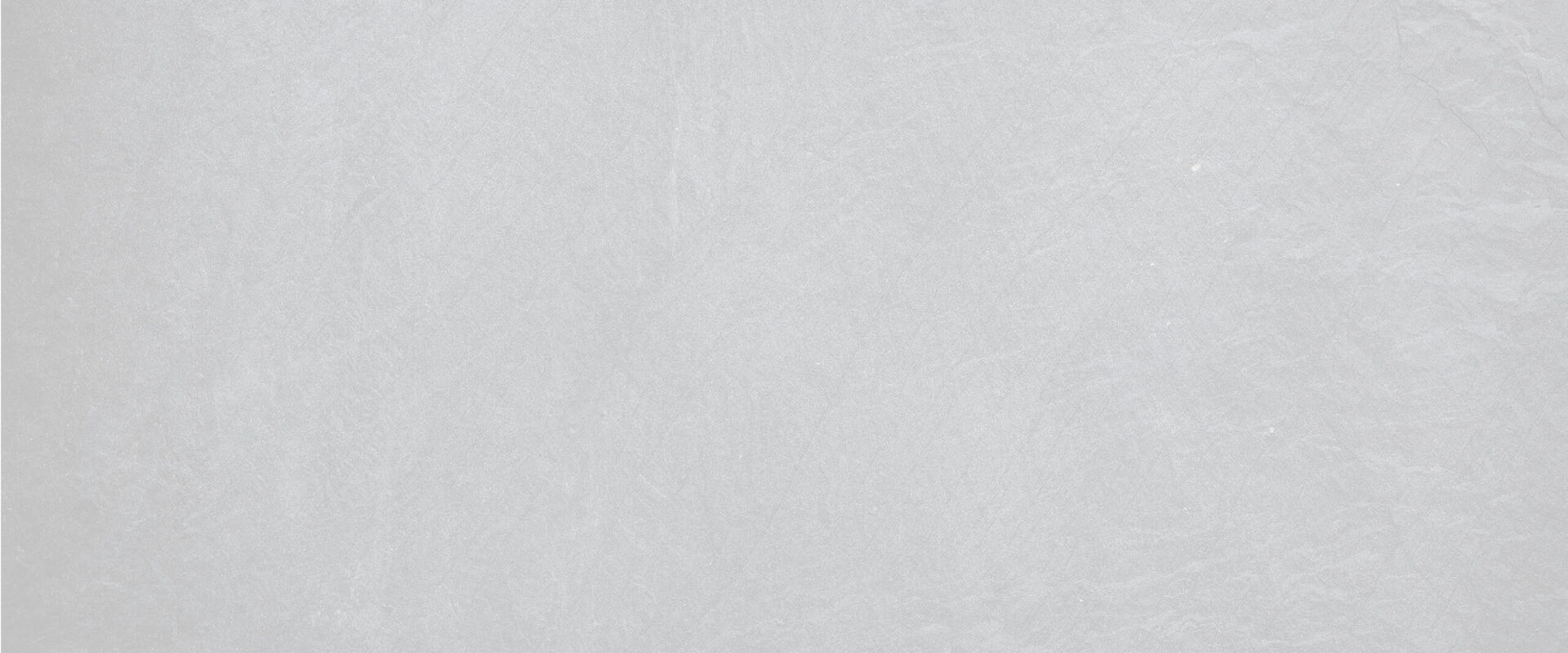 There is a first time for all great ideas
Our Lion Sabatier® International concept in spring 2022 was our first-ever knife program for Carrefour France. The retailer's request was to "amaze its shoppers". Operating in a mature loyalty landscape, Carrefour invests heavily in connecting with its shoppers through campaign-based loyalty programs, and it needed a campaign that would really stand out. BrandLoyalty's "Sharpen your know-how" concept delivered results that exceeded expectations on all fronts.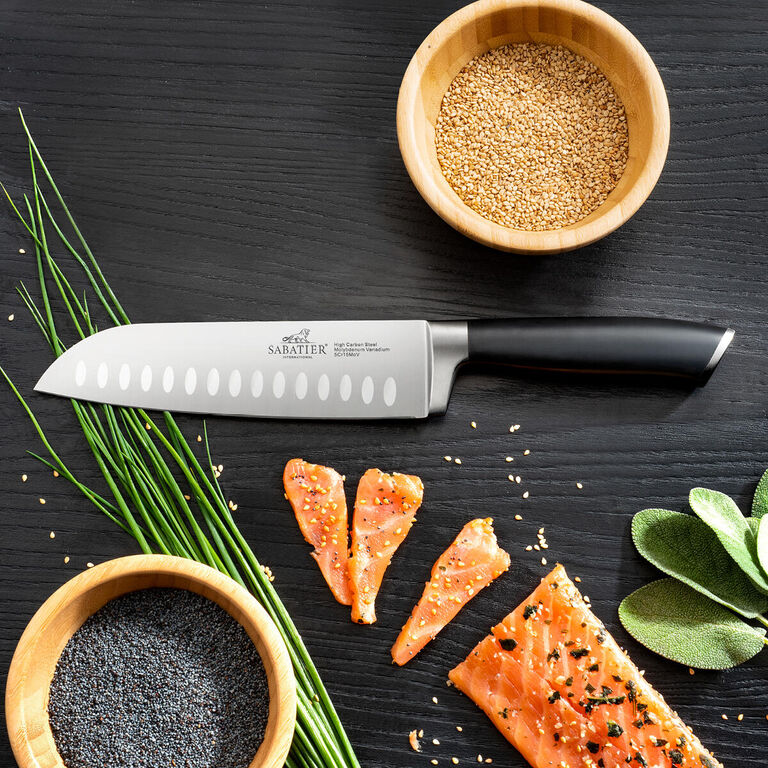 Excellent quality,
excellent offer
By selecting Lion Sabatier® International knives to build the campaign around, we knew we were onto a winner. Designed in France and produced in China, Lion Sabatier® International knives offer the art and pleasure of cutting daily with quality tools with guaranteed longevity.

Our campaign offered collectors an exclusive new range of Lion Sabatier® International kitchen knives and steak knives, complete with a cutting board and knife block with sharpener, at a huge discount. Carrefour's shoppers loved the combination of high quality and high discount for these classic items that could take pride of place in their cuisine.
"60% of shoppers said they were attracted to the campaign because of the superb offer, and almost half of shoppers took part because of the high-quality products."

Boosting brand image and performance
The campaign raised Carrefour's profile and attractiveness to shoppers. It also reinforced Lion Sabatier® International's position as an indispensable part of every kitchen
0
NPS score
Boosting Carrefour's brand image
0
%
performance score
= appreciation + intention to re-participate + encouragement to visit Carrefour more often
0
%
overperformance
Due to the high demand, more shoppers than expected redeemed a Lion Sabatier® International item
Providing value for money
The Lion Sabatier® International collection of knives that we developed in partnership with Carrefour was made up of 6 specialized tools, each meeting the needs of home chefs to perform specific tasks: slicing, chiseling, mincing, lifting, trimming...
Collectors with a full leaflet could buy each knife for only €2, while the steak knives, cutting board and knife block with sharpener cost just €9, €10 and €19 respectively. Great value for money!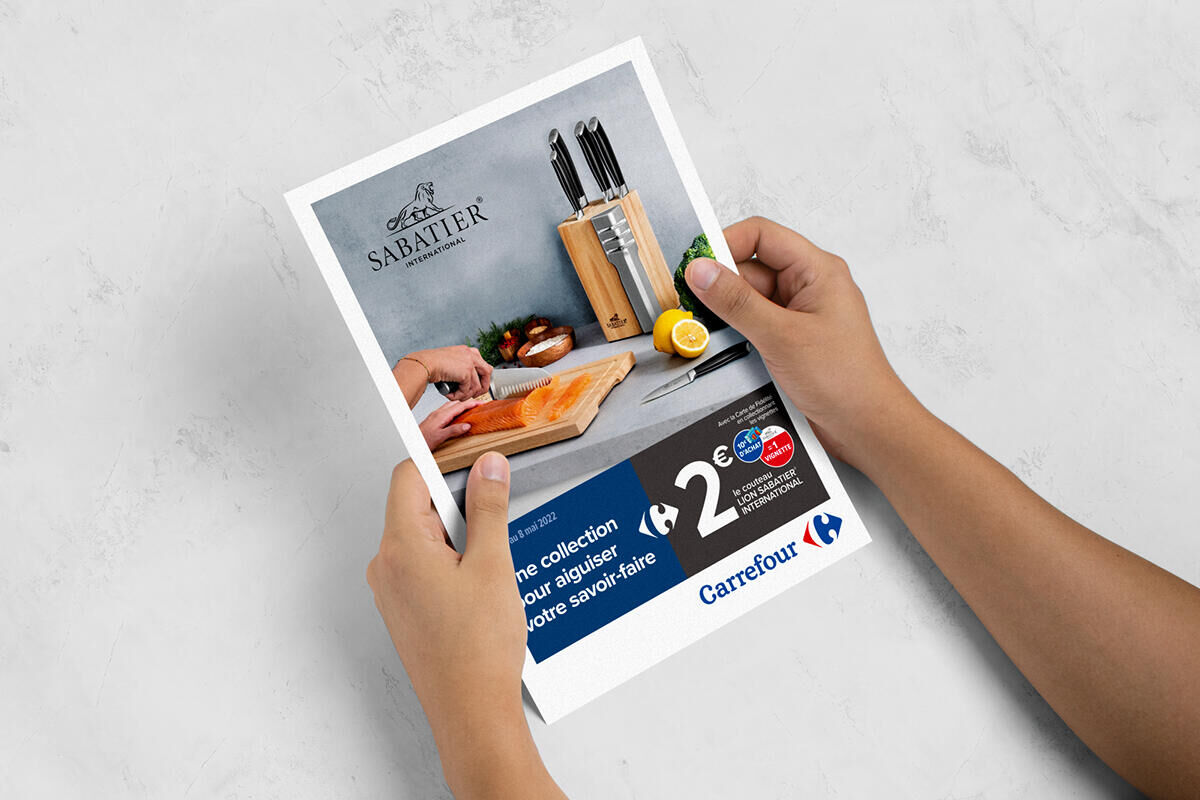 "Combining Lion Sabatier® International's brand recognition in quality and cutting performance with Carrefour's extensive communication reach and in-depth knowledge of its customer base has allowed us to further develop our brand awareness through new communication channels"
Guillaume Pranal, Director of Licensing at Rousselon Dumas Sabatier
#CommeUnChef (Like a Chef)

To maximize the power of social media, we recruited famous chefs to demonstrate the use of each knife to cut different ingredients. One of these leading cuisiniers was David Gallienne, winner of Top Chef. Chef David Gallienne achieved 152k views and 5.8k interactions on content shared on social media
Shoppers' culinary appeal was then extended by food influencers with tens of thousands of followers on Instagram. The influencers showed how to use the knives to prepare a variety of different recipes. A deliciously visual way to popularize our Lion Sabatier® International campaign!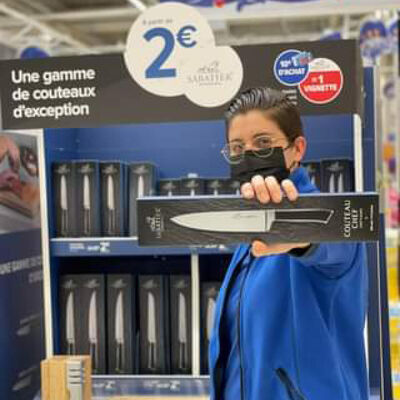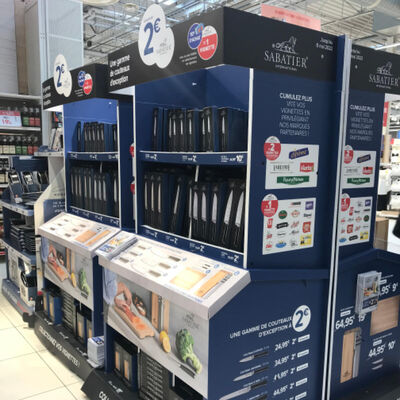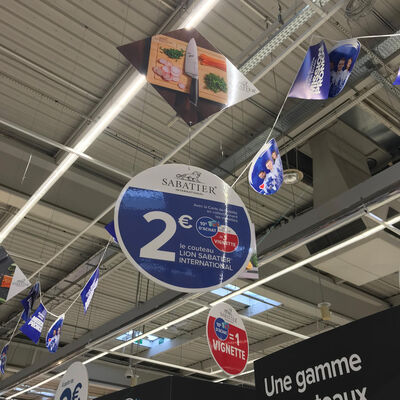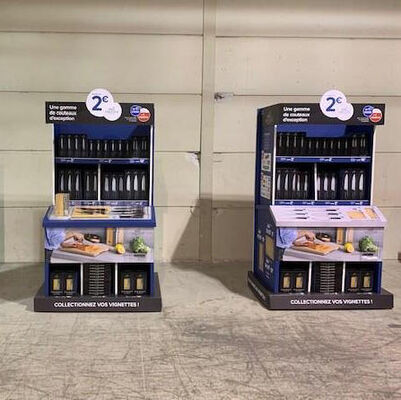 Recipes for successful campaign buzz
Our elegant POS displays in-store encouraged shoppers to browse through the collection of items available in the loyalty program. We also ran an eye-catching DOOH (Digital Out Of Home) campaign to create and sustain awareness, with digital screens in 1,164,000 locations all over France.
To encourage local stores and their employees to promote the campaign, we created "Wow!" gifts for store directors. As campaign awareness is also due to cashiers' enthusiasm, we also developed displays for canteens to make sure that Carrefour store employees would know about the campaign.
Continuing operational excellence online
As demand for this unique Lion Sabatier® International collection soared, it was clear that certain products would run out of stock. To prevent disappointment, BrandLoyalty quickly developed a "Reserve your Reward" web page to order rewards online (to be picked up later).
Hundreds of thousands rewards were reserved via the site after the program ended. In this way, we were able to deal with the supply chain challenges that the popularity of the campaign led to.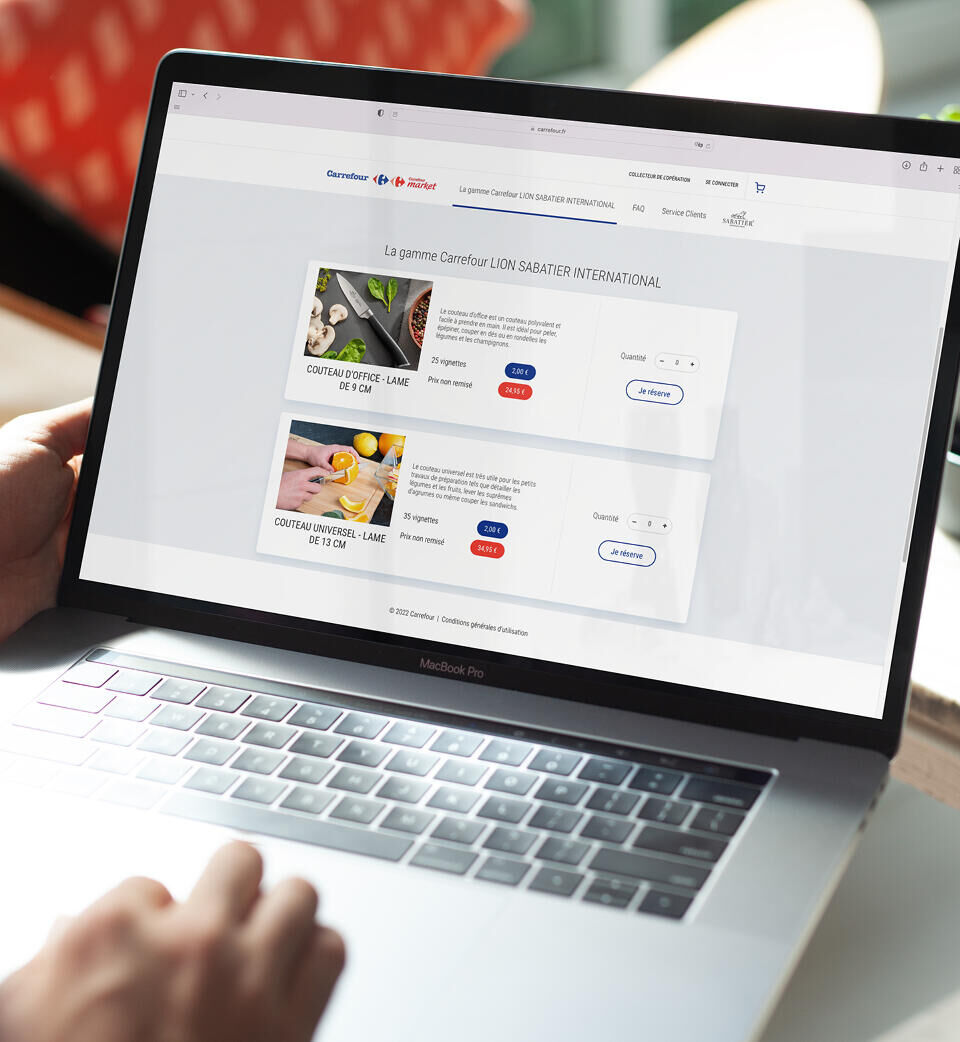 "Customers at our stores just loved the idea of getting these high-quality knives at such a good price." - Corinne Henry, Project Manager Loyalty Promotions at Carrefour France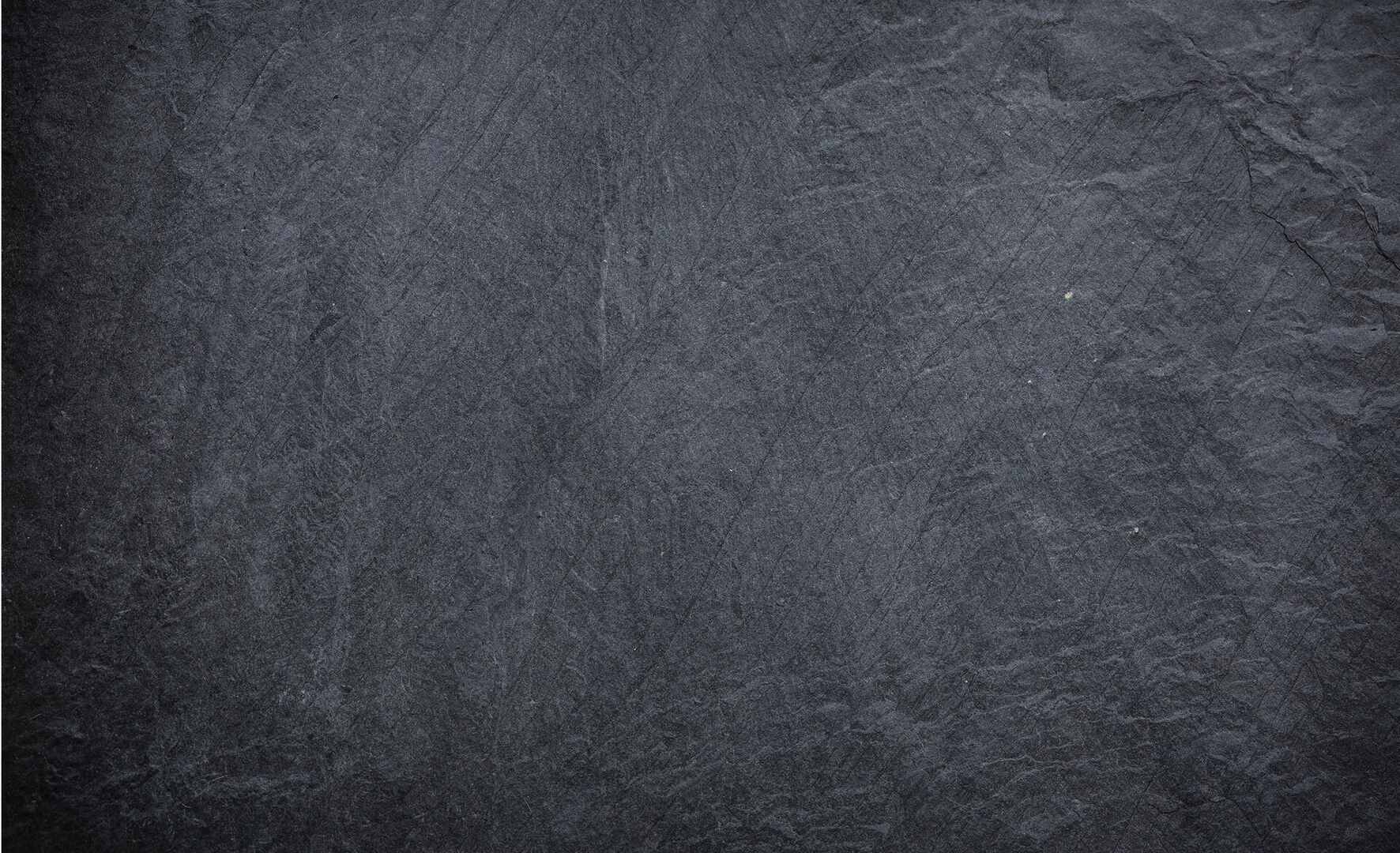 About Carrefour
Carrefour is a large French group that has been a major player in food retailing for 60 years. It created the first French hypermarket in 1962, now employs more than 321,000 people globally, and has 12,225 stores in more than 30 countries. Carrefour reaches 104 million households per year worldwide and welcomes 1.3 million unique visitors to its e-commerce sites every day.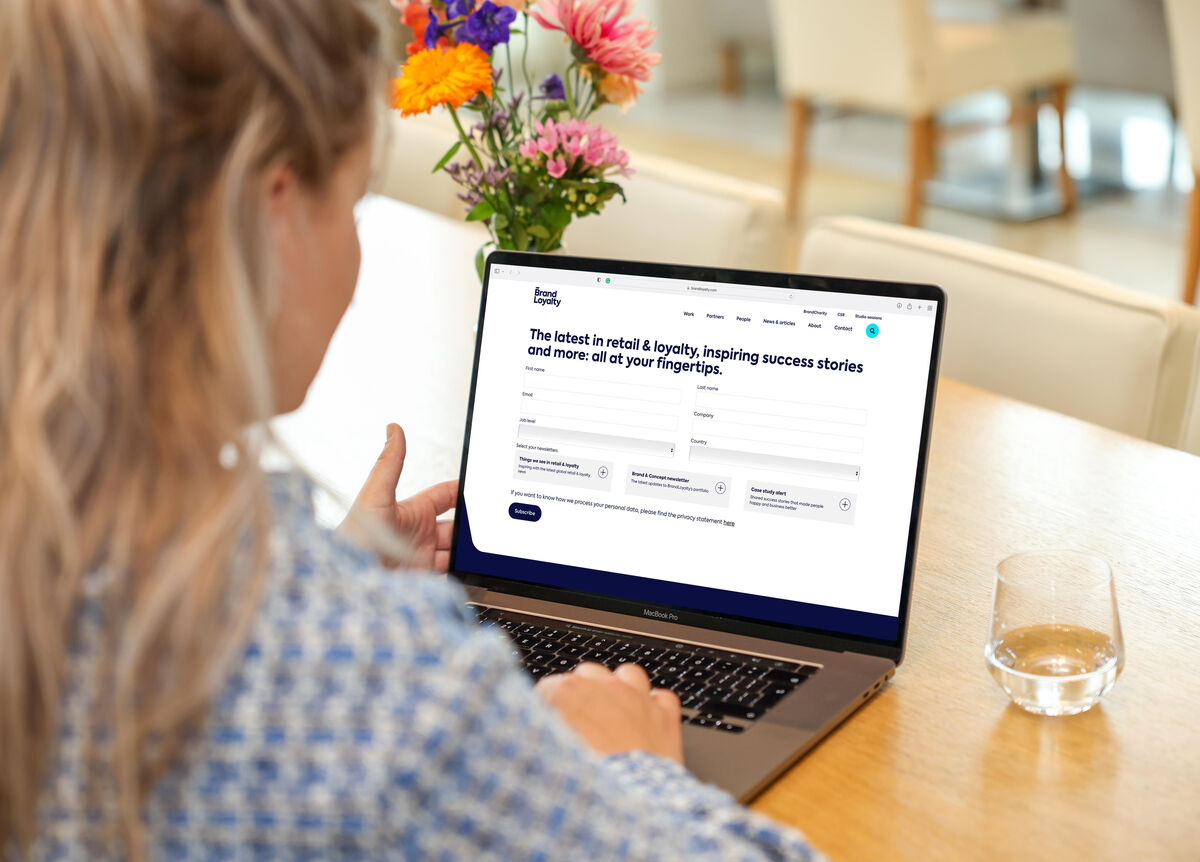 Subscribe for BrandLoyalty's latest news!
Subscribe to our newsletter and we will ensure you are included in our distribution of 'Things we see in retail and loyalty', brand updates, and case study alerts.
Subscribe now
More shared success stories
Read more shared success stories from BrandLoyalty by going back to the overview page.
To all case studies