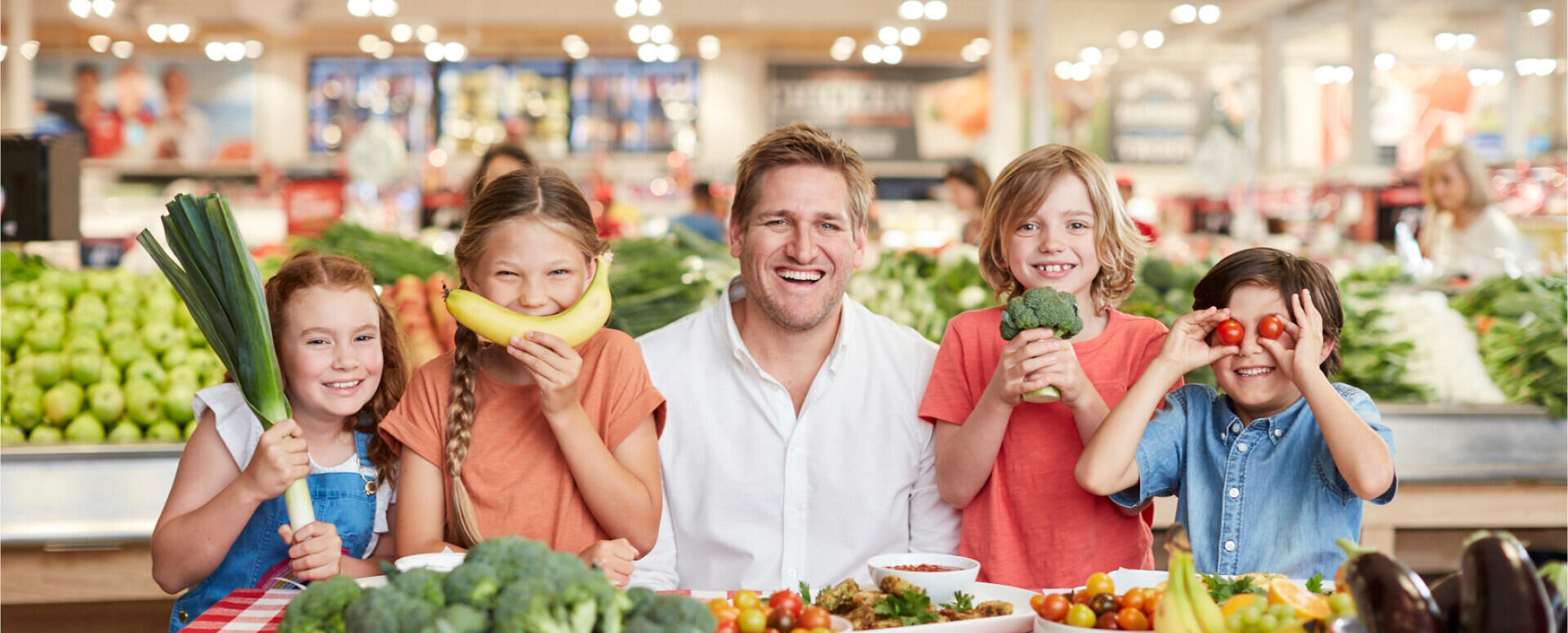 A healthy tomorrow for kids
10 minutes
Coles, the second-biggest retailer in Australia, was in a difficult position at the start of 2019. Squeezed between top performer Woolworths and discounter Aldi, its efforts to win more customers through price reductions weren't working: Woolworths simply cut its prices too. What's more, Kaufland was due to enter the Australian market in 2020 and the threat of Amazon would continue to grow. A far brighter strategy was needed to engage valuable family shoppers and create a distinctive brand identity.

An urgent need to drive footfall

The main demographic of Coles was singles and young couples. The retailer was not very attractive to young families from a price perspective, so Coles wanted to do something about its image to attract more families to its stores. What's more, Coles wanted to become the destination for fresh foods in Australia. It aimed to take back its fair share in the new categories. Thus, a few months later, the Fresh Stikeez concept – including the Rainbow Challenge – was born. The Fresh Stikeez campaign shows how a retailer can use a spend-and-redeem promotion to change its brand image and maximize its sales.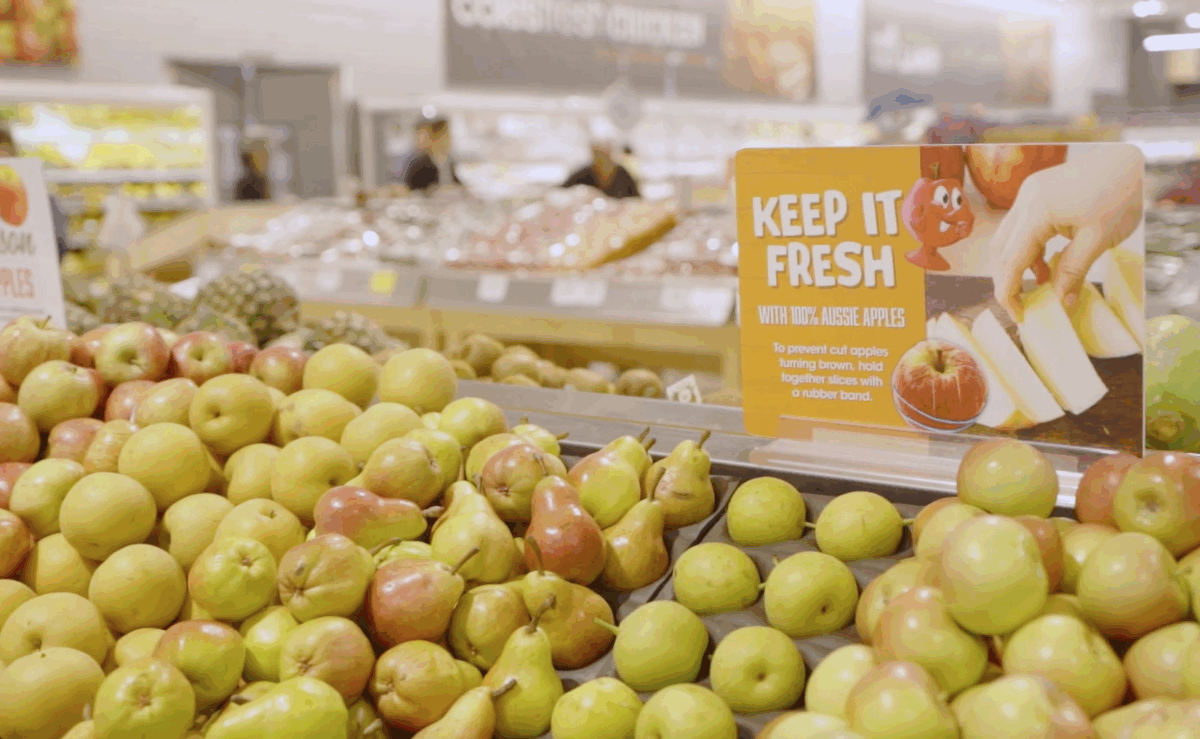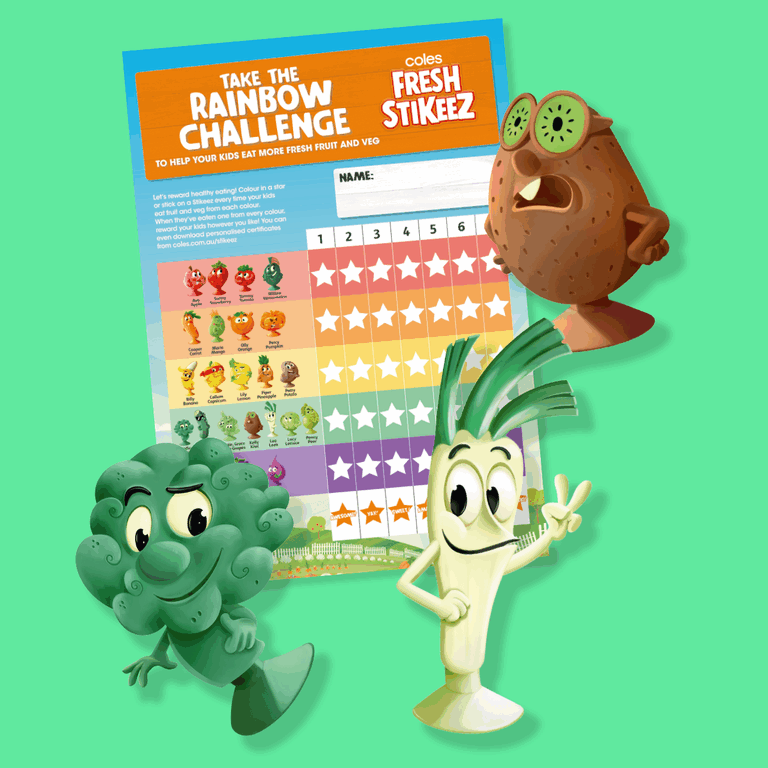 Eat your greens! And purples, reds, yellows…..
The aim of the Stikeez campaign was twofold. Firstly, it would stimulate sales by giving customers a free fruit or veg Stikeez character for each AUD 30 spent in the store. Secondly – and no less importantly – it would promote healthy eating by challenging Australian kids to eat fruit & veg in all colors of the rainbow every day. Kids could collect 24 Stikeez altogether, including some named after Coles fresh produce growers such as Marie the Mango (Marie Piccone from Manbulloo, NT); Carlo the Cucumber (Carlo Pippo from Fresh at Heart, Ballina, NSW); and Sunny the Strawberry (Sunny Ridge Strawberry Farm in Main Ridge, Victoria).
This dual approach added a bold move for Coles, which was suddenly and very obviously presenting itself as the go-to store for fresh, healthy family food.
Making parents' lives easier
As every parent knows, it can be hard to get your children to eat healthy food. Kids can be very picky eaters, and they often want to eat a minimal range of foods. However, the range of fun characters in the Stikeez campaign turned all sorts of fruit & veg into child-friendly options that were enjoyable and good to eat. So rather than just encouraging customers to spend multiples of AUD 30 to get a free Stikeez, the campaign promoted the actual consumption of whole fruit & veg rainbow.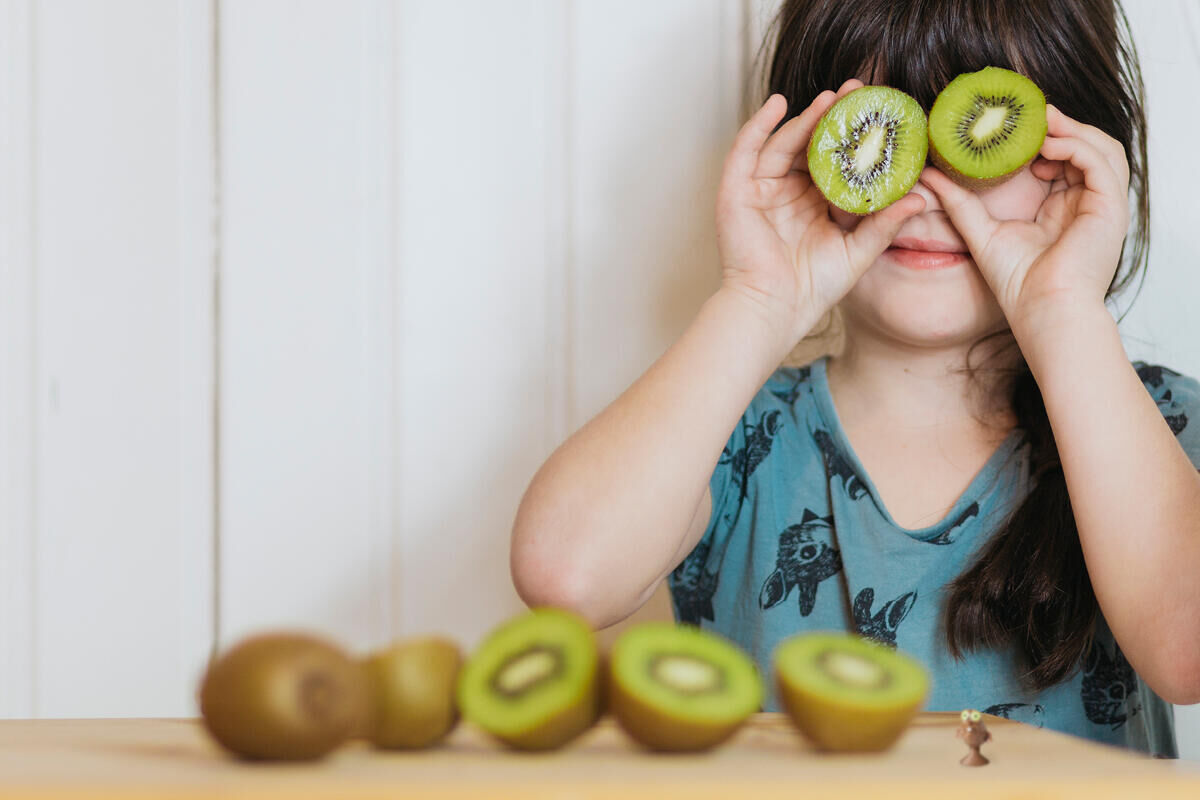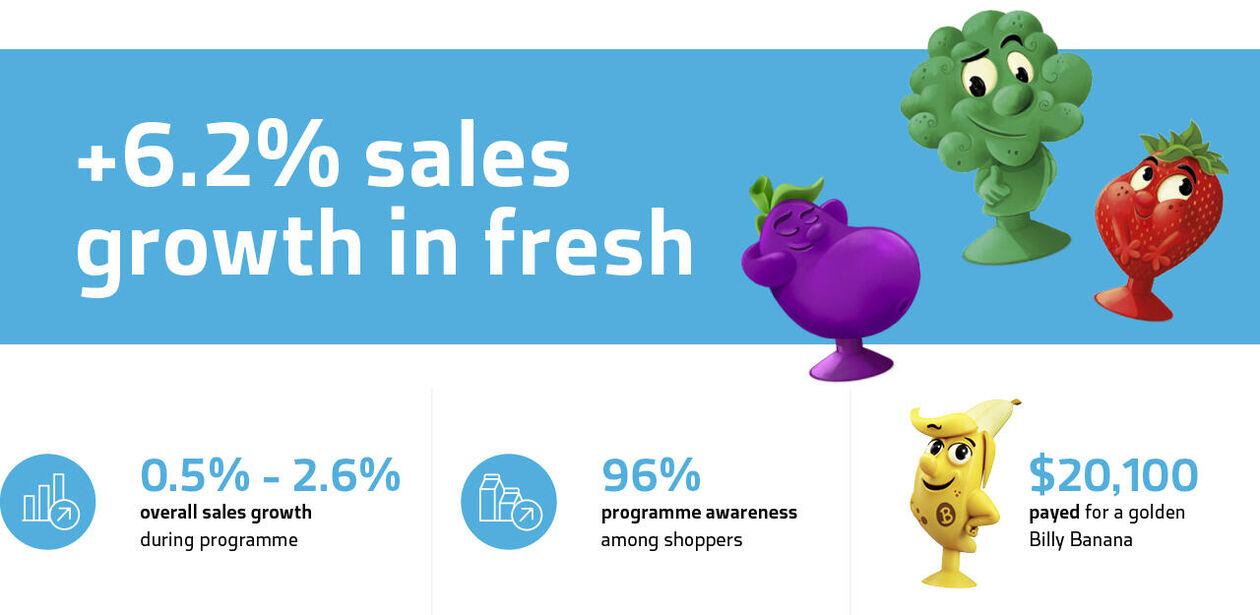 Joining forces

Coles partnered with the Healthy Food Association to support its healthy eating message, which went into schools to educate children about making good food choices. The retailer also teamed up with the newspaper trade: if readers bought a paper containing a full-page special about the campaign, they received a voucher for a free Stikeez. In addition to running Fresh Stikeez throughout its 820 Coles supermarkets, the retailer extended the campaign to its 685 Coles Express stores.
Coles Fresh ambassador and celebrity chef, Curtis Stone, helped create the Rainbow Challenge by developing easy-to-prepare recipes for kids to make with their parents to help complete the challenge.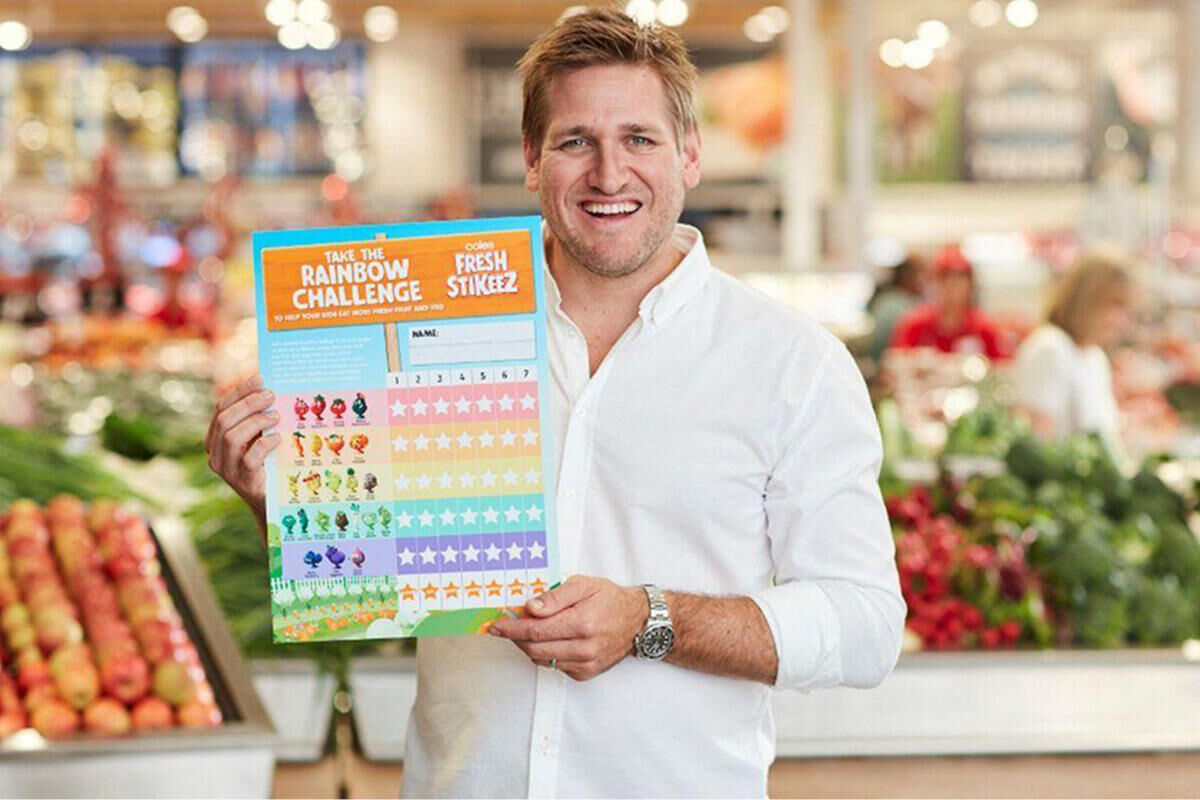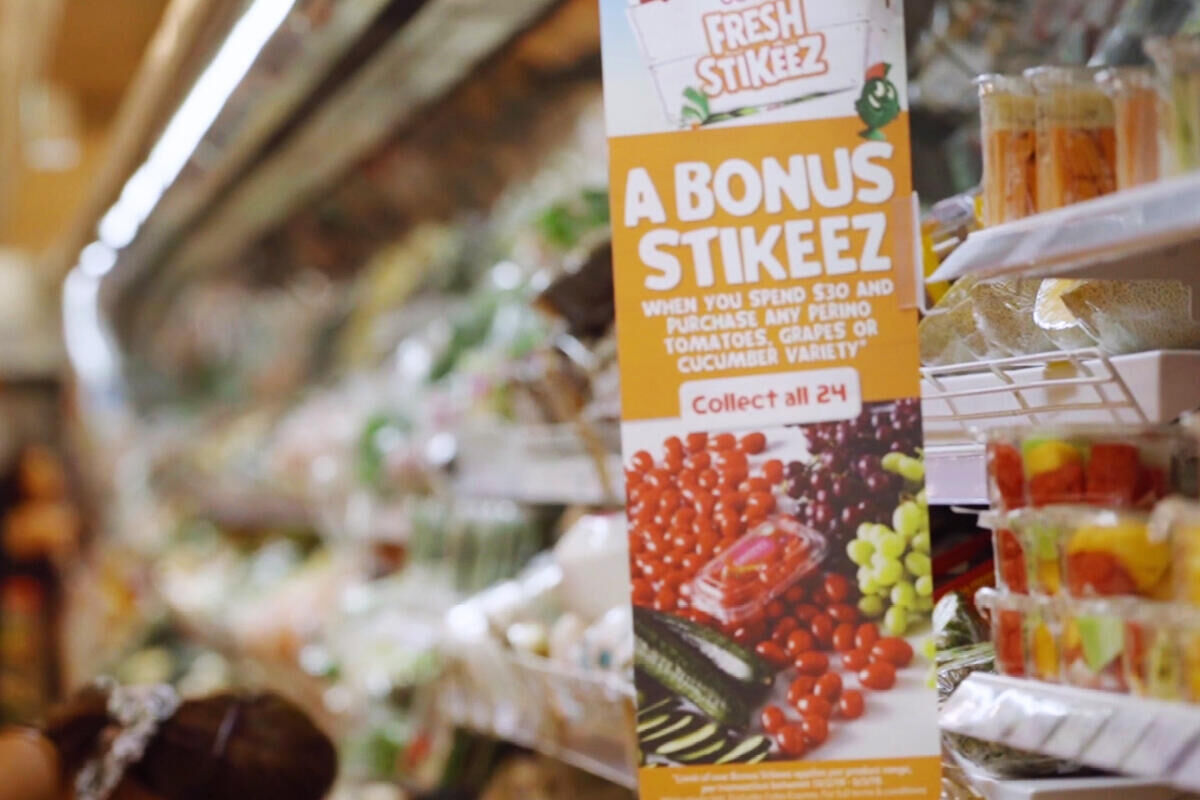 Bonus Stikeez on selected products
Last but not least, Coles also embraced the power of supplier collaboration by offering bonuses for Stikeez on selected products. Coles collaborated with suppliers to fund around 60% of its campaign. This involved offering consumers 1 bonus Stikeez when they spent $30 and purchased products from 14 participating brands. This had a very positive impact on suppliers' sales. As a result, more customers were buying their products, and these customers also increased their average spend on the suppliers' brands in Coles.
Going all out to boost fresh
Coles went all-out to promote the Stikeez campaign through TV, radio, outdoor, and press advertisements, and online and social media. Based on a weekly questionnaire with 40,000 respondents, awareness was already at over 90% by the first week of the Stikeez Fresh campaign. Kids were quick to collect and swap Stikeez in schools, and the campaign exploded on social media. To keep the momentum going, Coles paced the campaign carefully by starting with an introductory phase to let customers meet the characters and then later bringing in special characters (glow-in-the-dark, glitter, and gold)
But then a fresh new character emerged who became a fantastic story in his own right.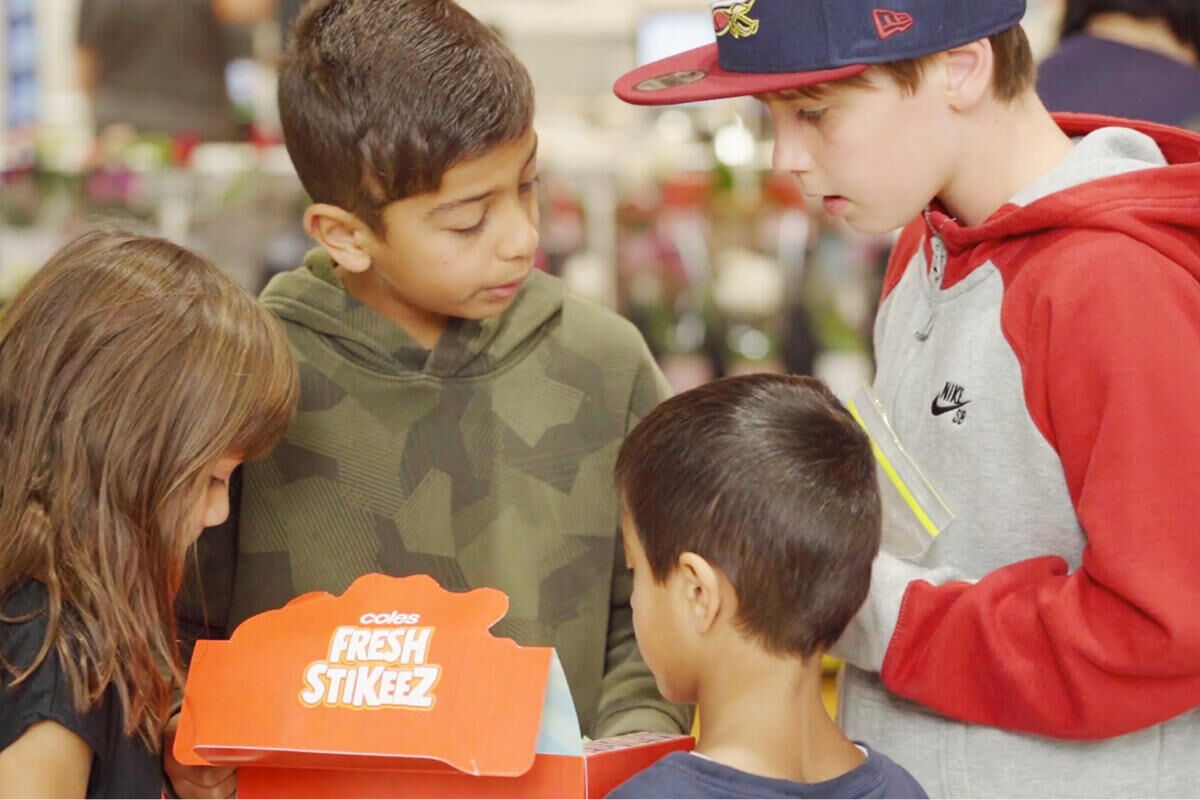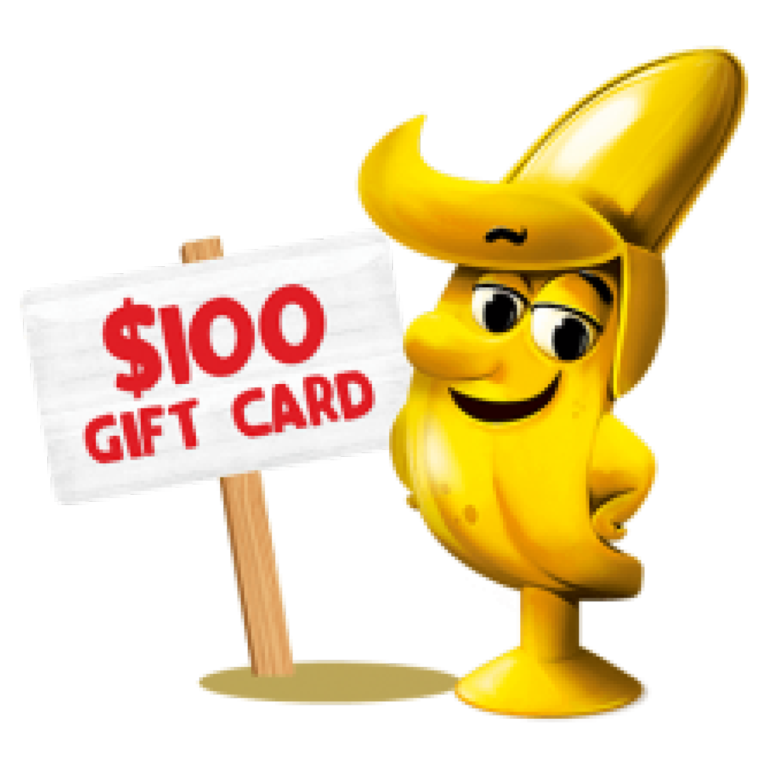 Billy the Golden Banana; worth $20,100 AUD on eBay!

To create maximum hype, Coles introduced a strictly limited edition of Billy the Golden Banana. If customers found one of these in their sealed flow pack, they could exchange it in-store for an AUD 100 voucher. Only 100 Golden Billies were made, and they soon became a hype. Very quickly, they were selling for far more than their in-store voucher value on eBay, with one even going for AUD 20,100! You can imagine what this craze generated in free publicity for Coles.
Increased spend amongst all family groups

By the end of the 6-week campaign in spring 2019, Coles had established itself as a family-friendly store with a great fresh fruit & veg section in consumers' minds. With 96% unprompted awareness, and a significant increase of over 5% in fresh food sales, Coles improved kids' eating habits and established a sustainable place in the market. In addition, fresh Stikeez helped Coles achieve a significant increase in average spending among all family groups, driven by the rise in transactions and basket size.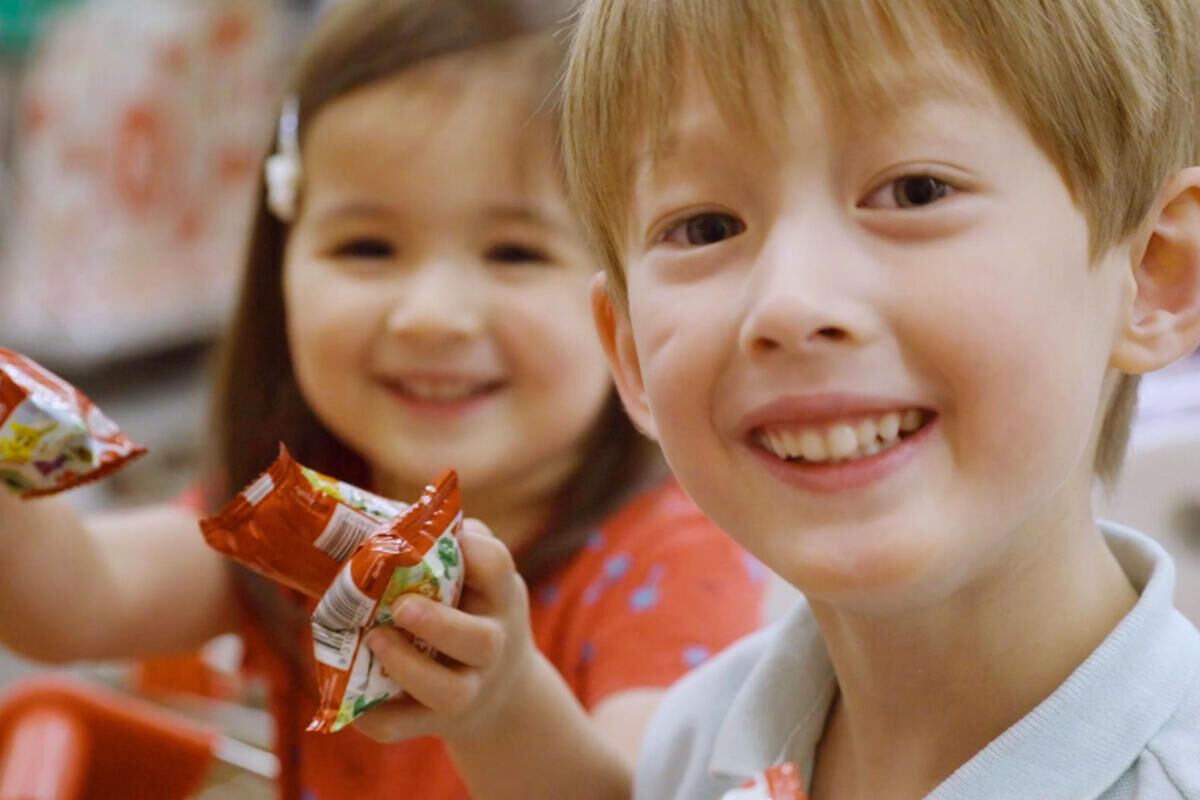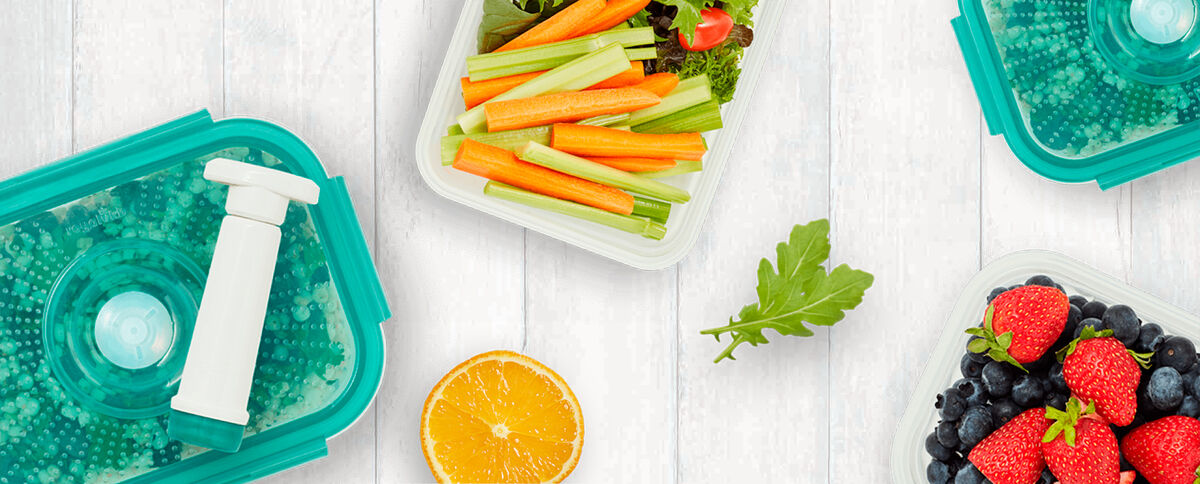 The focus on fresh continues …

Following the success of the Stikeez fruit & veggies campaign, Coles started encouraging shoppers to reduce their food waste. From April until July 2019, shoppers at Coles supermarkets in Australia could save for Royal VKB storage boxes. Every time a shopper spent $20 and scanned their Flybuys card, they received 'container credits.' Once they had collected enough container credits, shoppers could redeem them against one of the fresh food containers and receive the item for free! This was the first time a loyalty program ran in Australia, and Coles was again at the forefront.
Coles is a leading Australian retailer, with over 2,500 retail outlets nationally. Founded in 1914, Coles makes life easier for Australians by delivering quality, value, and service to the 21 million customers who shop there each week.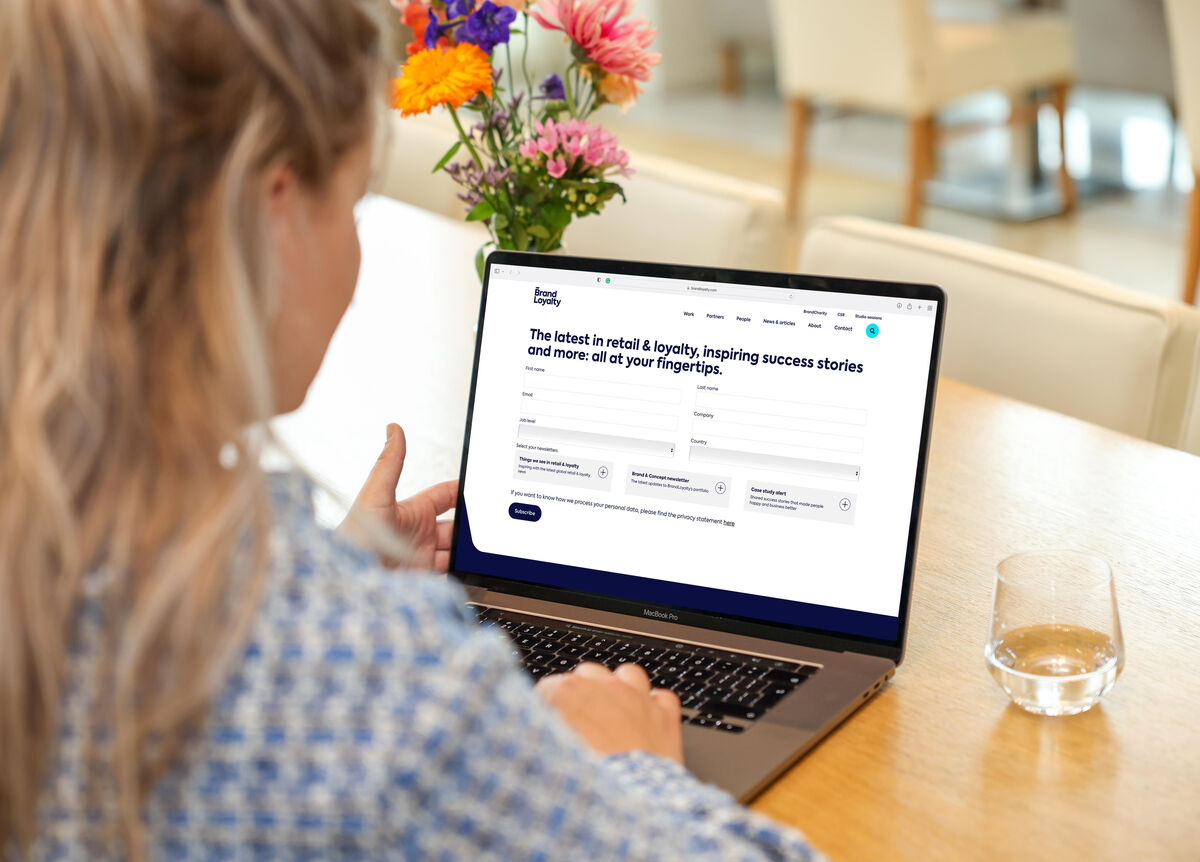 Subscribe for BrandLoyalty's latest news!
Subscribe to our newsletter and we will ensure you are included in our distribution of 'Things we see in retail and loyalty', brand updates, and case study alerts.
Subscribe now
Like to see more success stories?
Discover how we provide winning loyalty campaigns by connecting high-frequency retailers, our partners, and shoppers.
Go to case studies