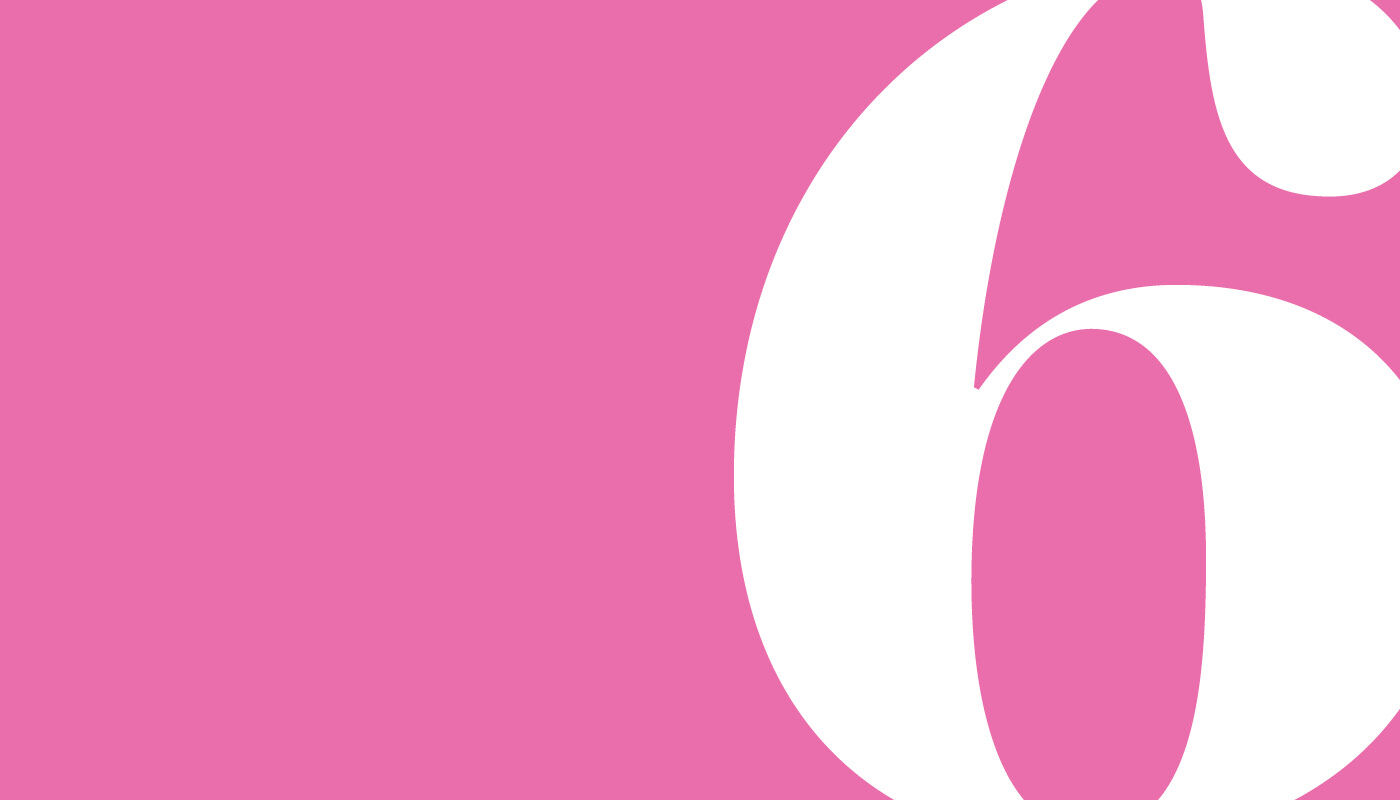 6 things every woman wishes retailers knew about her shopping basket
Six facts about a woman's shopping basket
The CEO of LoyaltyOne has spent the last 25 years in the industry, and never shys away from the next loyalty challenge. During his time as CEO of BrandLoyalty Hearts & Wallets caught up with him to find out more about the man behind loyalty.

A woman's shopping basket carries more than goods; it carries stories about her and many influencers in her life. If retailers better understood that chronicle, they could ensure the correct products are therefore her and prolong the tale. These six facts about a woman's shopping basket reveal what retailers including Nordstrom, Amazon and Tesco do to address them.
Put a life story on wheels, and you'll have yourself a shopping trolley. Make it a woman's shopping trolley, and you'll have something along the lines of a detective novel. It can take investigative skills to discern just how the items in that trolley fit into the woman's life narrative. Her shopping trolley is not merely a receptacle for goods; it is a reflection of who she is and of the many people in her life. Her choices tell tales not only of her day, but also of the days of her children, friends, extended family and work associates.

1. Loyalist's basket is half-full
A supermarket's most loyal customer typically spends only 50% to 70%, of her monthly budget with that merchant, according to Precima, our global retail strategy and analytics company. Loyalty programmes are essential to understanding shopper behaviour in ways that can increase the basket size, and social media can assist in keeping in touch. Tesco, for example, has invested resources in its Twitter account to communicate with existing customers while also getting a cleaner read on customer needs and product requests. The one-to-one communications put a face on the company and strengthen shopper relations.

2. A mobile basket is often unhappy
Nearly nine in 10 smartphone shoppers (88%) said they have had a negative experience when using their phones for mobile shopping, according to a story in Forbes. Among the leading problems are navigation difficulties and inconvenient checkout. Larger buttons and fewer steps would help, and loyalty programme apps could feature 'one-click' purchasing options. Nordstrom's mobile app, for example, enables users to browse products by department or brand, and the main functions (including the shopper's 'basket') are listed clearly at the bottom of the home page.

3. It's filled with regret
Three of four adults make impulse purchases, according a survey by CreditCards.com, but the female impulse buyers are more likely than men to regret it – 52% of them do, compared with 46% of men. A fun campaign about preventing buyer's remorse may remedy this tendency (a retailer could send a thank you after a big purchase with a relevant message, such as "ABC Shoes, Preventing Buyer's Remorse Since 1880"). Shoppers also might appreciate being let in on the action. Recent research shows that customers are drawn to products in the middle of a shelf, so putting up a cute note stating this could deepen brand trust – and generate happier associations with those orange stiletto heels.

4. It has abandonment issues
The average online shopping basket abandonment rate is 68.9%, according to an analysis by Baymard Institute. Among the leading reasons are unexpected costs. Occasional reminders to shoppers can help increase the chances of purchase, but a more sure-fire way is to do the opposite of presenting unexpected costs – offer a small percentage off the items in the basket if they are purchased by midnight, or a free product or sample as a thank you.

5. It's not hers
Women not only influence most of the purchase decisions in a household; they also, actually buy most items, even though many aren't for themselves. That's because women also buy for husbands, kids, friends, extended family and professional associates. They are the household member considering birthday presents and hostess gifts. Merchants can look to their loyalty programme data to gain a sense of a woman's influencers as well as to identify the messaging that would engage their female shoppers. Amazon may be the best example of a retailer crunching customer data and translating it into helpful product suggestions.

6. It does not carry what she came for
A full basket does not imply it is a complete one. An estimated 13% of shoppers leave a store not having found what they came for, according to Aisle411. The first step to resolving this is to have every employee ask every customer if she found everything she came for. If not, the employee should have a means of recording that item so that it can be added to the inventory, and ask the shopper if she'd like to be contacted once the product is in. A handy app might be able to manage such tasks.
---
Hearts & Wallets is the official magazine of BrandLoyalty. It is a magazine for people working at the highest levels of the food retail industry. The goal of Hearts & Wallets is to come up with real insights on - and answers to - current issues, while offering its own individual interpretation as food for thought.
Read more articles from Hearts & Wallets
Read more in depth articles about the food and loyalty industries from previous editions of Hearts & Wallets magazine.
Go to overview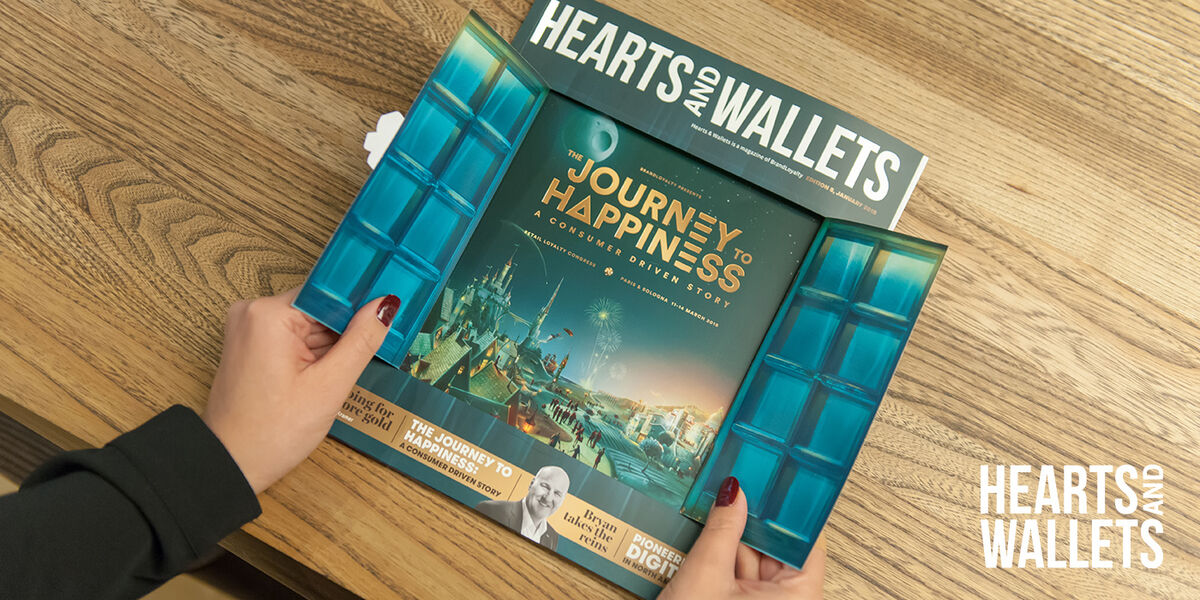 Want to receive Hearts & Wallets?
Hearts & Wallets is available to you digitally or in print, to add your name to the distribution list contact us below.
Request Hearts & Wallets