Run with us!
Proud sponsor of the Vestingloop, Den Bosch's yearly running event.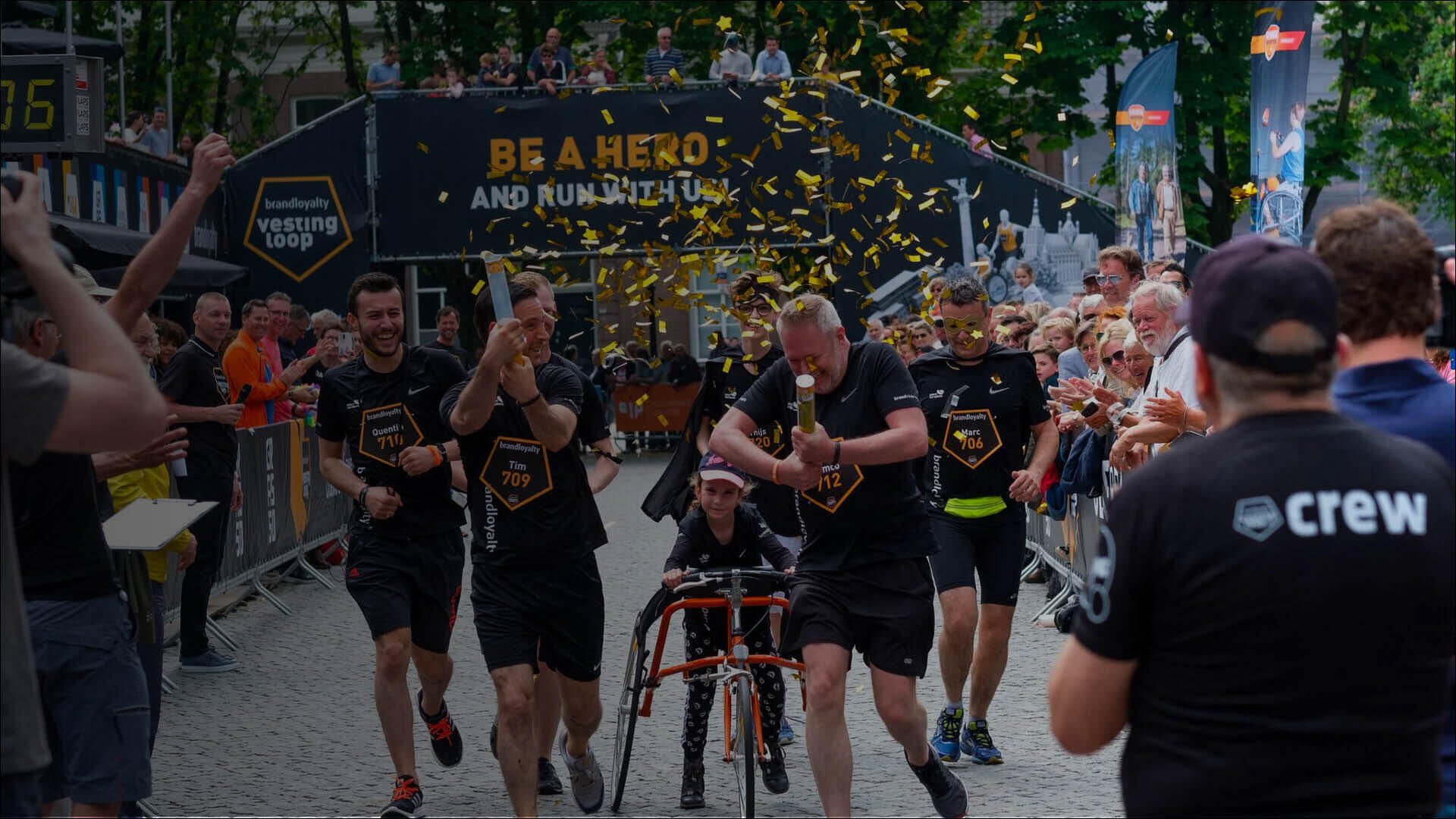 BrandLoyalty is proud sponsor of the Vestingloop
Each year, nearly 7,000 people put on their running shoes to run a variety of distances as part of the 's Hertogenbosch Vestingloop. Thousands of supporters are lining the streets of Den Bosch, to support their friends and family. The day closes off with festivities around one of the most beautiful finish lines in the Netherlands, in front of the Sint Jan church.
For over 7 years, BrandLoyalty has been the main sponsor of the Vestingloop. As of 2022, BrandLoyalty will continue its proud sponsorship of the Ultrarun.
We create magical moments
Discover how we make people happy and business better through our events and sponsorships.