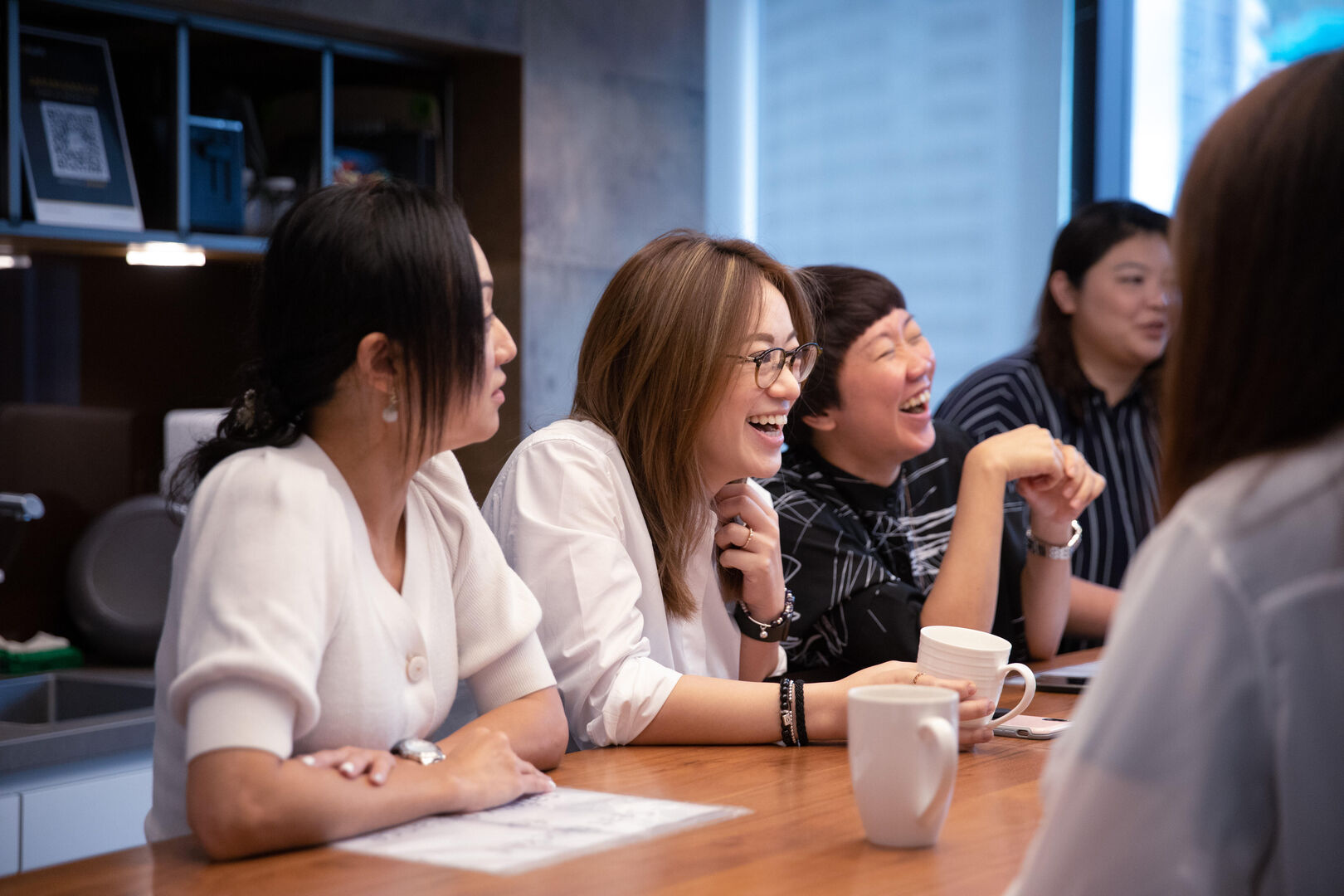 Have you ever wanted the license to build campaign ideas that engage millions of customers at some of the biggest retailers across Japan? Are you a 'Big Idea' type of marketing professional but still a wizard in planning out campaign plans and working alongside agencies to deliver marketing collateral? Then this might be just the role for you.
👨‍👩‍👧‍👦 The position and your team

As a Marketing Manager, your main responsibilities will be to drive customer engagement and develop effective & measurable loyalty programs that are tailored to the needs of our c-level clients in Japan. You will collaborate with the Sales leads to bring their commercial and client strategies to life and develop compelling campaign ideas to pitch to our client base.
You will work closely with the Insights team to gather consumer, customer, and market data that will help inform our clients' strategy, brand voice, and consumer trends. With this information, you will develop customer-centric loyalty programs and work hand in hand with the design lead and external agencies to deliver creative and artwork outputs for client pitches and follow-up discussions.
Your role will involve driving the customer engagement and tactical execution plan for each program, ensuring high participation and operational excellence. You will work closely with the Account Management lead to activate and propose digital & data-driven solutions to our key retail clients.
To succeed in this role, you will need to have a team-first approach and be able to work across diverse regions, cultures, and time zones. You have excellent communication skills and the ability to develop strong relationships with clients and colleagues. You work best when you're operating cross-functionally with teams and embrace others for being a part of the creative process with you.
Overall, as Marketing Manager, you will have the opportunity to drive customer engagement and develop loyalty programs that help our clients grow their businesses while building strong relationships with their customers. Marketing initiatives include but are not limited to: events for retail clients & consumers, creating key campaign visuals aligning with brand owners, clients & sales, developing marketing materials (i.e. Product Displays, Bonus stamps, POSMs) and developing other key marketing initiatives both online & offline.
😀 Do you recognize yourself in the following?
You have a University degree (minimum) in Marketing and/or other related fields;
You have at least 5+ years of working experience in a similar role. (preferably in FMCG, retail, consumer, or digital marketing background), Trade Marketing or Ad agency experience;
Proficient in English and Japanese, both verbal and written skills;
You are an established expert in the discipline of presentation and pitch creation and can act as the region's authority for the skill area, setting the direction for the big pitches with Sales driving the commercial strategy;
Problem solver with a love for storytelling that pushes creative boundaries;
Having a proven track record in consumer digital marketing will be an advantage (track record does not mean merely gaining Facebook likes, rather your past works should showcase actual enhancement of business performance through digital marketing initiatives);
Experience in presenting to senior leaders and can adapt your approach across cultures and geographies.
🙌 What can you expect from us?
Are you up for the challenge? BrandLoyalty wants you to have fun in your work, contribute to our growth and share the successes with your team/company. This is just a short list of what BrandLoyalty can offer you:
You will work in a purpose-driven company: happy people, better business;
An international environment with 40+ nationalities, operating in 60 countries around the world;
A hybrid way of working. Working from the office 3 days a week to connect with colleagues, the rest is flexible.
Flexible in working hours; 80% during business hours, 20% flexible, to have a better work-life balance.
We stimulate growth! We have a BrandLoyalty University with enthusiastic internal trainers that learn you more about our business and a lot of external courses, facilitated by partners. To let you focus optimally on your professional and personal development.
Exceptional terms of employment and compensation; equal and fair pay, incentive bonus, commuting allowance, smart working allowance and many more.
🏨 Allow us to introduce ourselves
BrandLoyalty provides winning loyalty campaigns by connecting high-frequency retailers, our partners, and shoppers.
Through loyalty campaigns that last 8-20 weeks, we change shoppers' behavior in high-frequency retail - both on a transactional and emotional level. We fully support the retailer's journey, from strategy to solution and execution. After defining the retailer's objectives and campaign KPIs, we design the ideal solution including mechanic, reward, and campaign.
Simply put, we boost loyalty with campaigns that make people happy and business better.
BrandLoyalty is known for being a diverse & inclusive workplace because we believe that this drives our purpose "Next Generation Happiness" and creates a better future every day for our people, clients and partners. All qualified applicants will receive consideration without regard to race, color, religion, sex, national origin, age, sexual orientation, gender identity, gender expression or disability.

---
Apply for this position by sending your resume and optionally a motivation letter to recruitment@brandloyalty-int.com.
By applying, you agree to our Privacy Notice for Job Applicants, which you can review here.