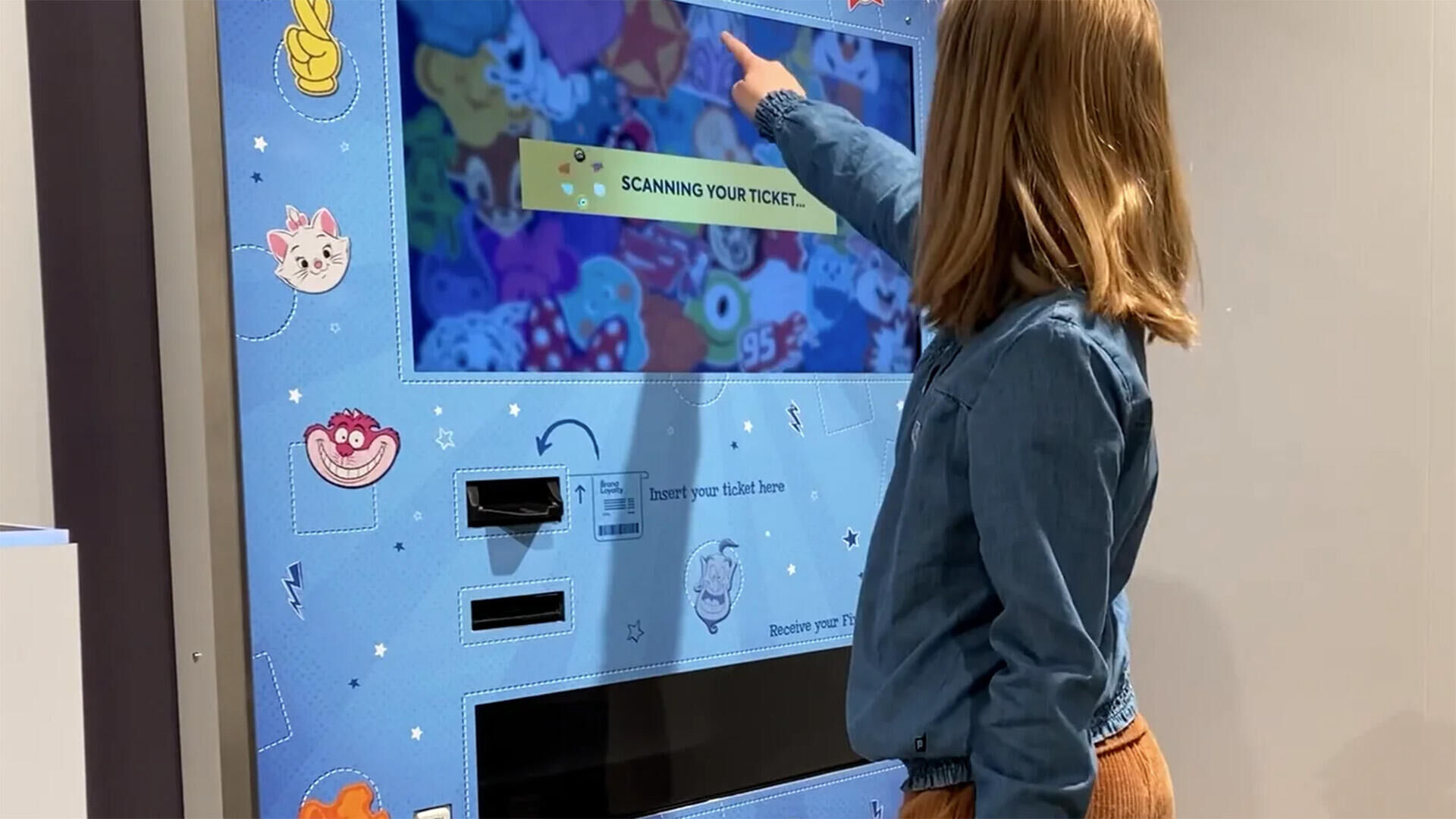 BrandLoyalty receives patent for 'Standi'
5 mins
Standi: your next hand-out doesn't need hands!
's Hertogenbosch, the Netherlands – October 13th, 2022 – BrandLoyalty, the leading provider of campaign-based loyalty campaigns, has announced that the Dutch Patent Office (DPO) has granted the company a patent that covers a 'dispensing device and method for automatically dispensing collectibles'.
The upsurge of self-checkout creates a quick and easy 'just walk out' experience that many find fascinating. However, as an increasing number of shoppers leave the store without interacting with a cashier, BrandLoyalty was left wondering how it impacts its clients - high-frequency retailers. At the same time, BrandLoyalty challenged itself to ensure they generate the same or more impact with its loyalty campaigns. BrandLoyalty's moonshot was to create a way to distribute stamps and collectibles even if shoppers opt for a self-service checkout.
Invented in 2020, BrandLoyalty ran successful pilots with Standi at DekaMarkt in The Netherlands and Carrefour in France. Ever since, Standi has evolved and grown, now creating a seamless loyalty experience for shoppers. They can get their stamps or instant loyalty rewards such as flat packs with cards, stickers, or 'Fixeez' directly from Standi, simply by scanning their receipts or using the retailer's app.
"The pace at which the global retail industry evolves and the disruption it is causing creates opportunities to lift our game. I'm proud that BrandLoyalty continuously adapts to the changing retail landscape to offer our clients cutting-edge solutions while maintaining our strong competitive position." 
Claudia Mennen, CEO BrandLoyalty
"The challenge was to find a way to distribute stamps and collectibles without integrating with a retailer's Point of Sale software." Koen van Dijck, inventor of Standi and Manager Corporate Marketing at BrandLoyalty, commented. "Standi allows shoppers to get their rewards instantly, simply by scanning a digital or physical receipt, creating a seamless shopper experience where cashiers can focus on delivering outstanding service to its shoppers. Standi also saves the cashier time and guarantees accuracy when it comes to disposing of the correct number of stamps / flatpacks. In addition, Standi improves in-store execution and provides great data insights on loyalty reward distribution."
For further information, contact: Koen van Dijck, koen.vandijck@brandloyalty-int.com ; +31 6 15 90 10 08
More about BrandLoyalty
BrandLoyalty winning loyalty campaigns by connecting high-frequency retailers, partners, and shoppers.
More about BrandLoyalty