Powerful shopper activations with MARVEL MicroPopz! at PX Mart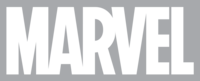 Taiwan's PX Mart encouraged shoppers to "Find Your Power" by collecting fabulous MicroPopz! superheroes from the super-popular MARVEL movies.
Excellent shopper activation
Encouraging everyone to join the fun!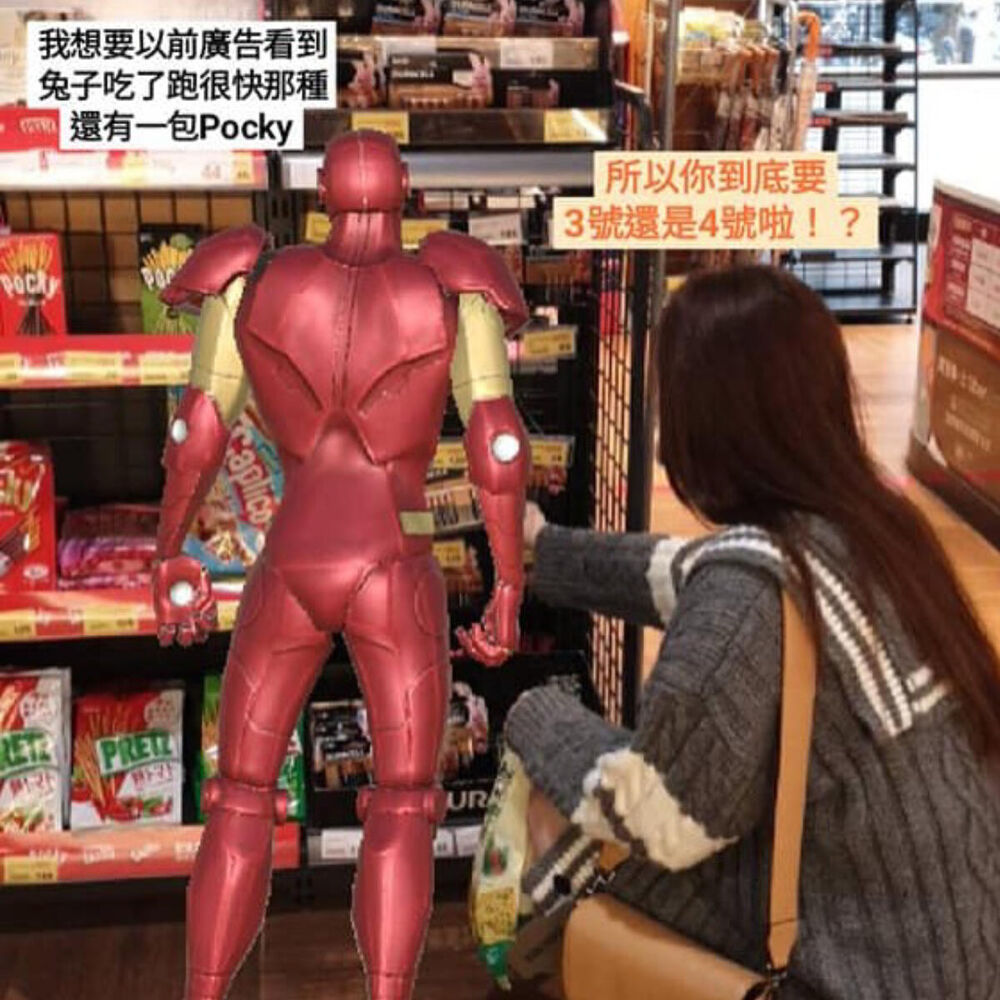 Follow-up campaign
Building on the success of the previous Instant Loyalty Stikeez campaign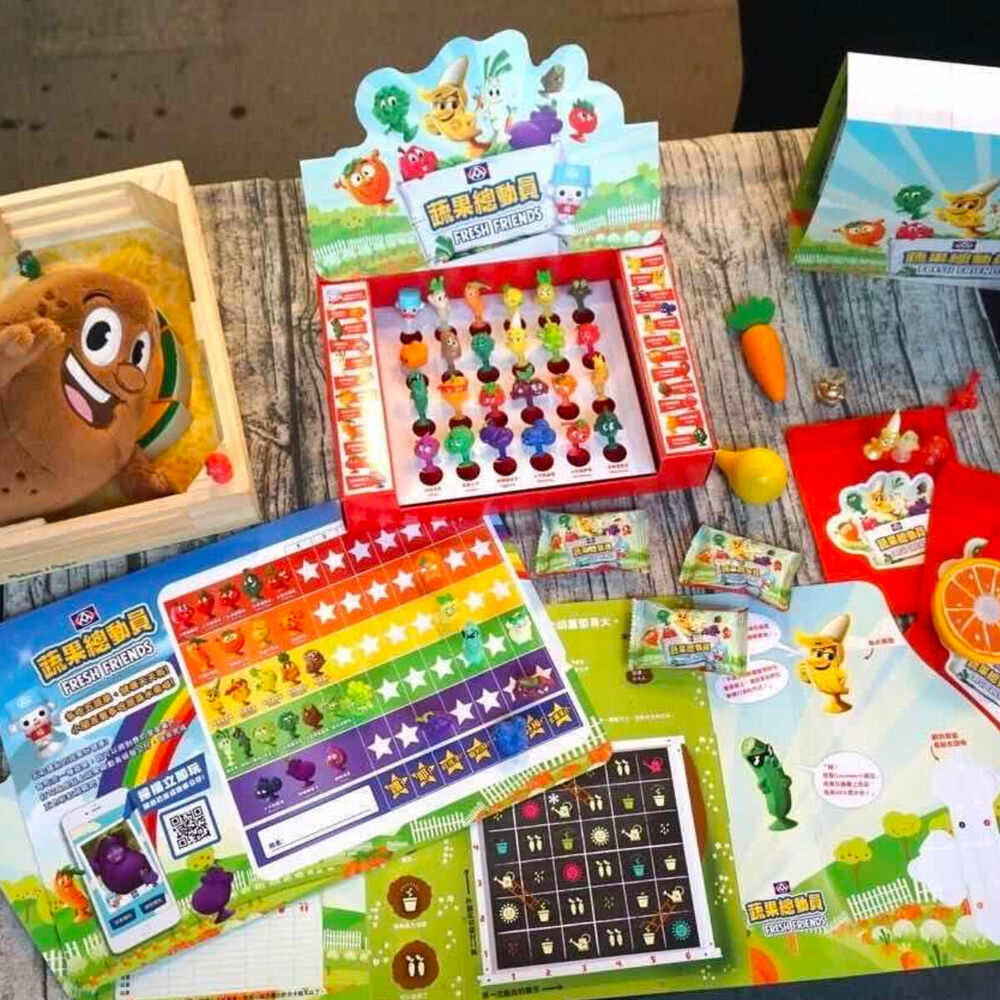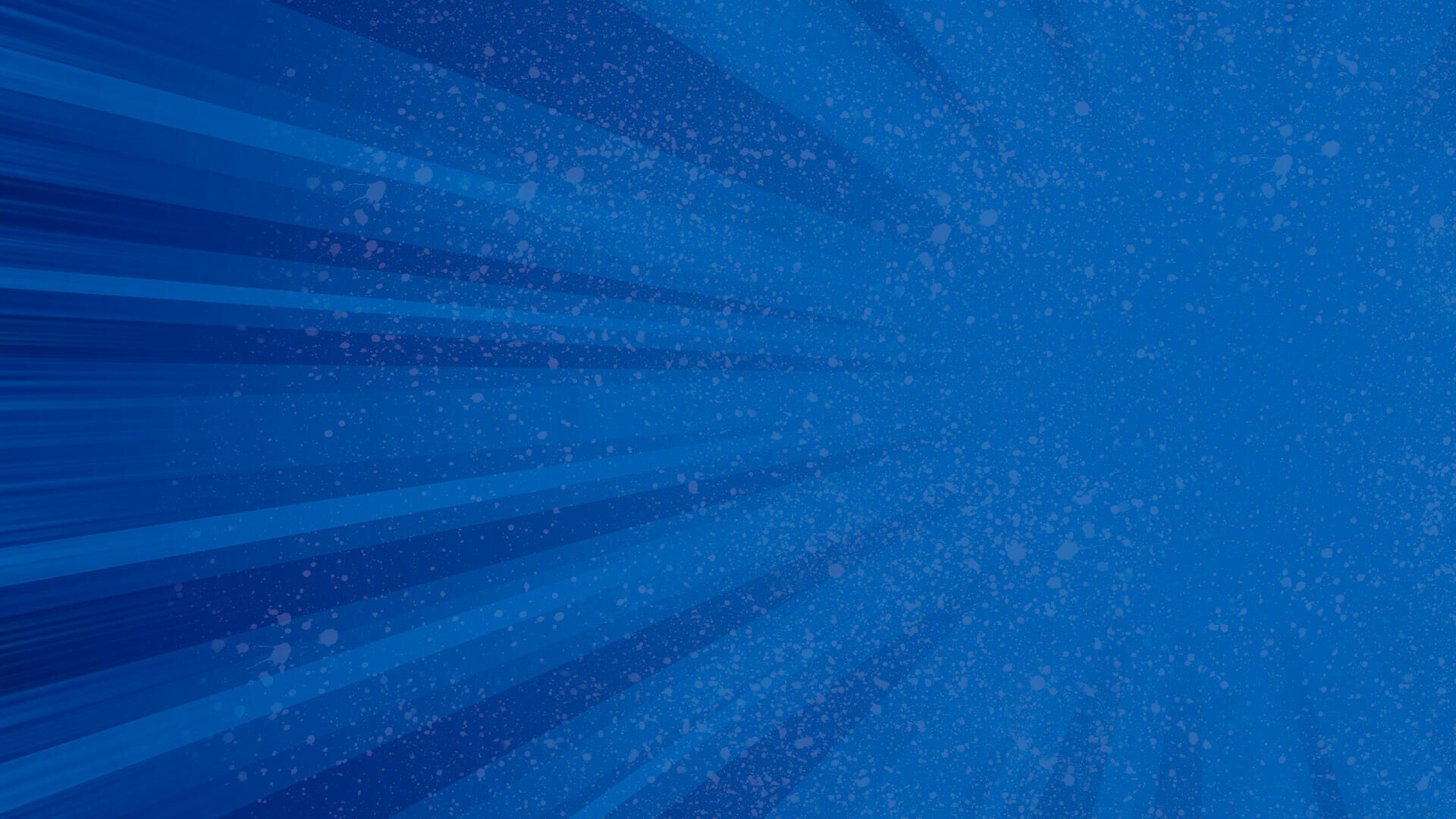 They're back, this time with superpowers!
After the success of PX Mart's first instant loyalty campaign featuring Fresh Stikeez in 2020 (resulting in a 20% increase in overall performance compared to the previous period), it was time for an exciting new series. So, the Taiwan retailer started off 2022 with another eye-catching instant loyalty campaign, again partnering up with BrandLoyalty to offer shoppers MARVEL "Find Your Power" Micropopz!
Let's have some fun!

PX Mart knew the value of offering a fun and interactive campaign. In fact, the Taiwanese phrase 有趣 ("Being fun") is one of the store's overall marketing objectives.

So, by leveraging Disney's MARVEL characters, PX Mart knew it would instantly appeal to its shoppers' sense of fun. A campaign featuring these superhero MicroPopz! would also serve two of its other key objectives: to increase overall top-line revenue and footfall.
The fit and daring superheroes acted as role models to motivate kids to get out and lead a more active lifestyle together with their friends. Each trip to the supermarket became a MARVELous mystery: which superhero would they get at the checkout this time?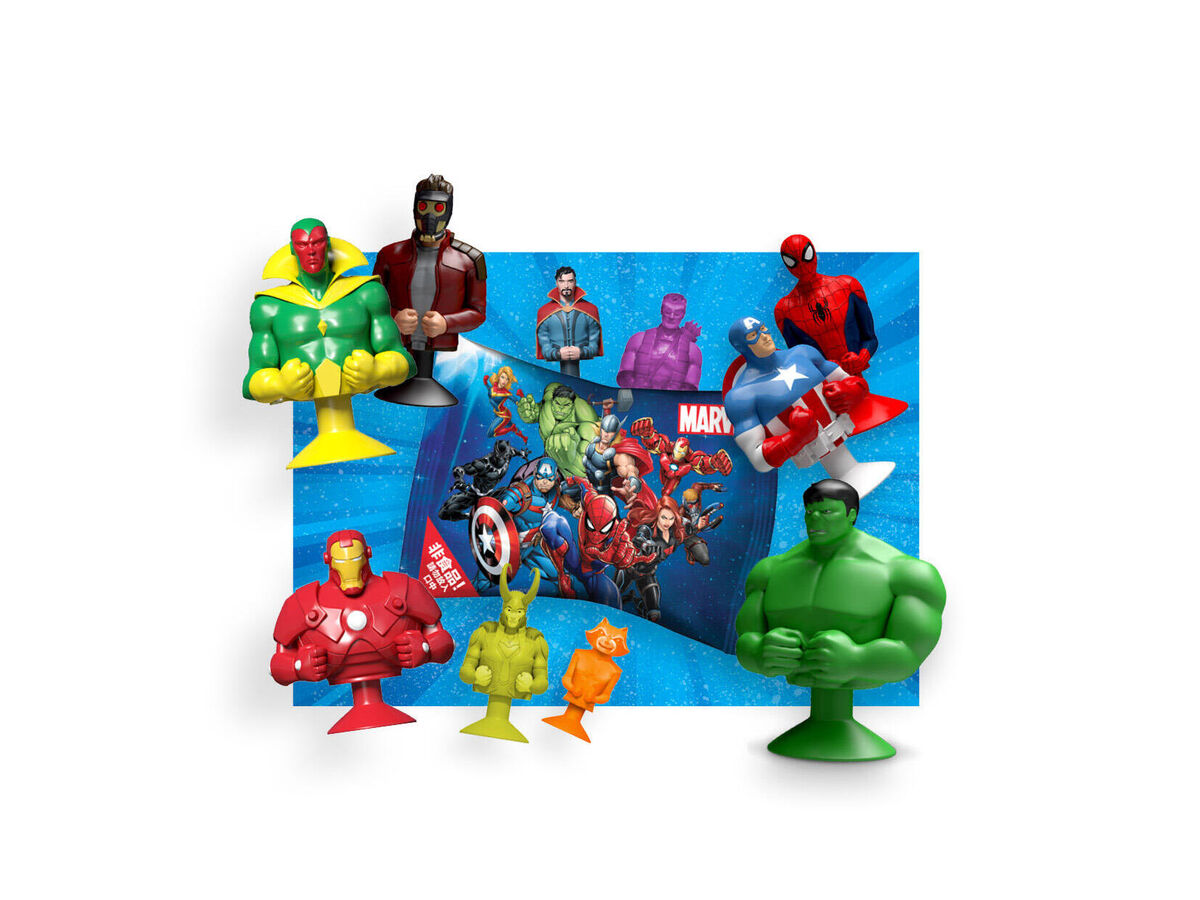 Increasing awareness and spend
0
%
awareness rate
5 in 6 shoppers were aware of the campaign
0
%
spend more
almost 2 in 5 shoppers claimed to have spent more at PX Mart due to the campaign
"These MARVEL MicroPopz! are such fun to collect! Adults as well as children want to get the full set of characters, with all their superpowers!"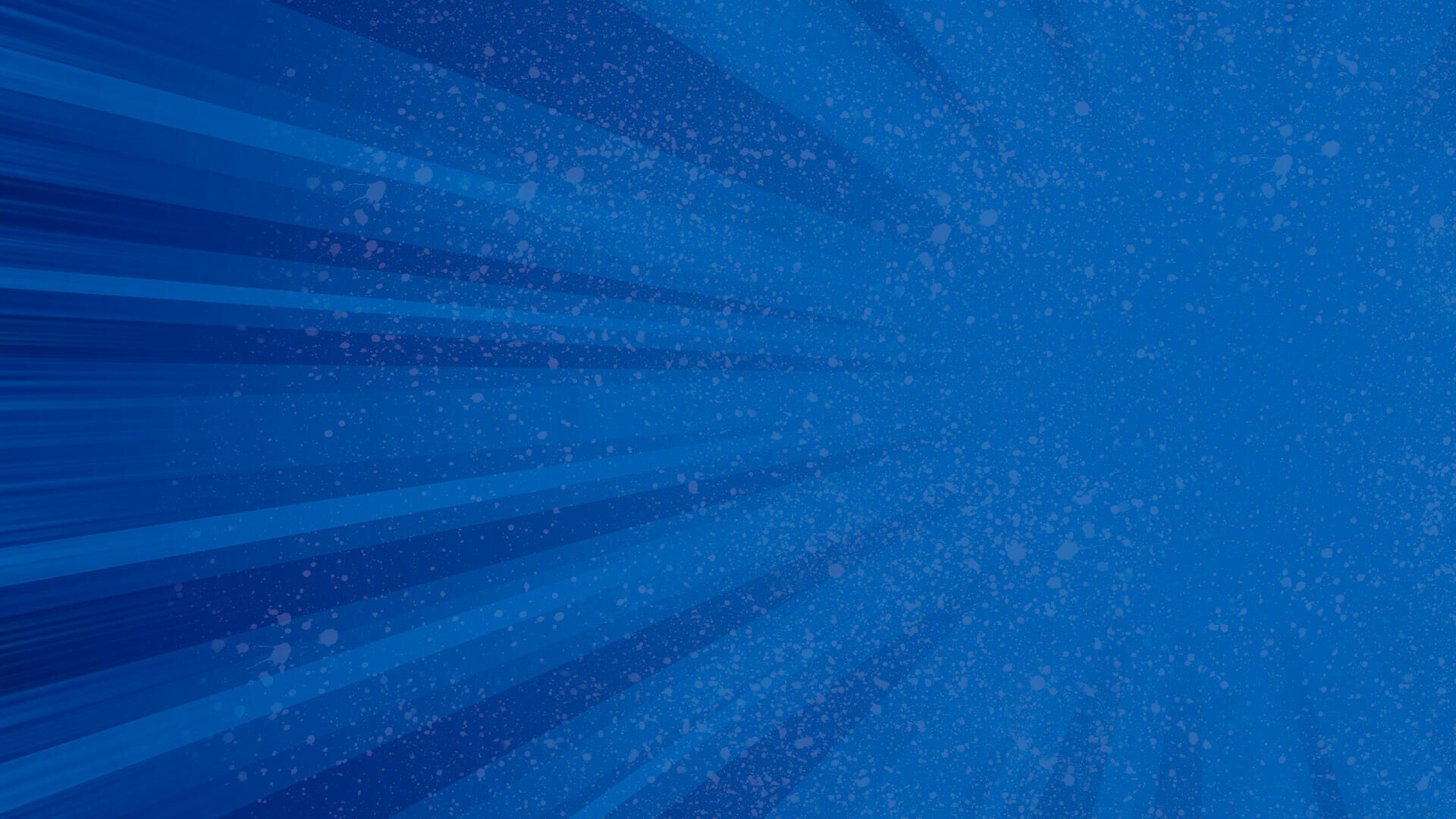 Superhero figurines welcoming shoppers back to PX Mart's stores
The MARVEL "Find your power" campaign aimed to encourage PX Mart shoppers to enjoy visiting the store again after two years of restrictions due to the COVID-19 pandemic. BrandLoyalty created a range of 24 MARVEL MicroPopz!, of which 6 were glow-in-the-dark special editions, to inspire and thrill them.

These little stick-on, pull-off giveaways were modeled on superheroes from Disney MARVEL's blockbuster movies, thereby literally putting the magic of the movies into shoppers' hands. The fit and daring superheroes acted as role models to motivate kids to get out and lead a more active lifestyle together with their friends. Each trip to the supermarket became a MARVELous mystery: which superhero would they get at the checkout this time?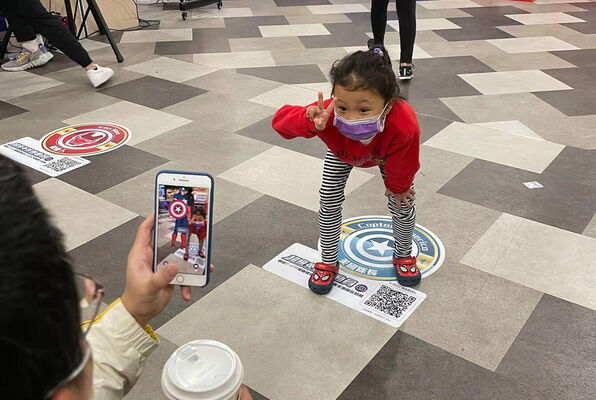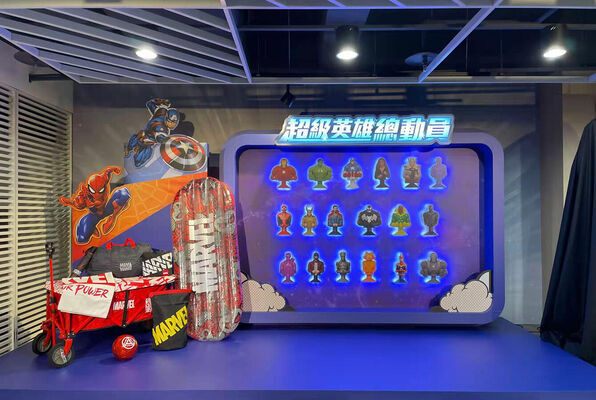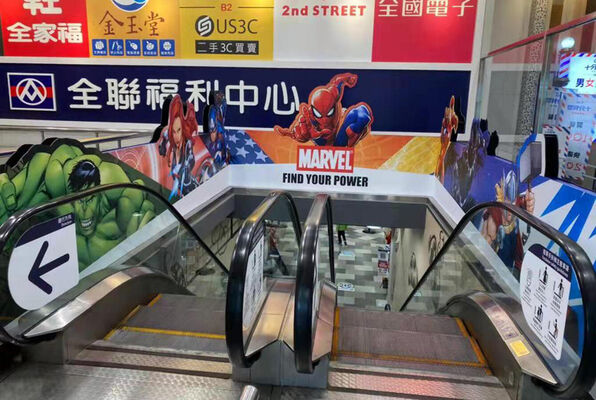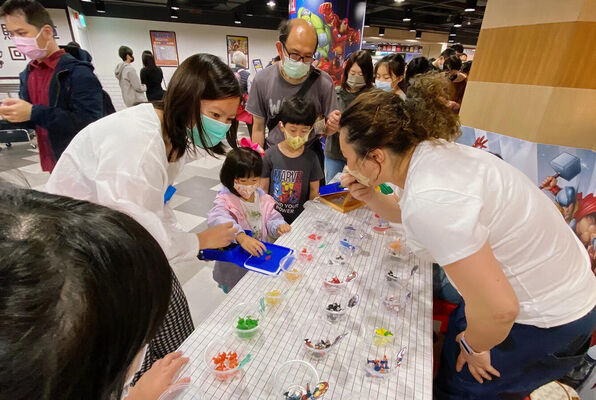 Connecting communities through in-store activation, launch and swap days
The campaign was launched in a blaze of publicity and in-store events featuring life-sized superheroes. A variety of powerful POS materials ensured that 55% of shoppers became aware of the campaign due to in-store activation.

BrandLoyalty also pioneered the concept of Swap Days in Taiwan, where PX Mart's customers quickly warmed to this new idea. Our Swap Day for MicroPopz! took place in 9 locations on 1 day, resulting in fun interactions between store staff and consumers who were excited to complete their collections.
Bringing heroes to life through AR filters
What could be more engaging than making shoppers' favorite heroes come to life? PX Mart put Augmented Reality filters on 6 MARVEL characters to attract movie lovers to visit its stores, where it created an interactive, immersive shopping experience.

Shoppers could scan the AR floor sticker with the PX PAY app, making a MARVEL hero pop up in the camera. They could then size the hero up/down or turn them around to interact with them, taking photos when in the perfect position! Engagement with the AR filters was high: one in every 10 participants seized the opportunity to download the AR filters and have fun with their movie superheroes.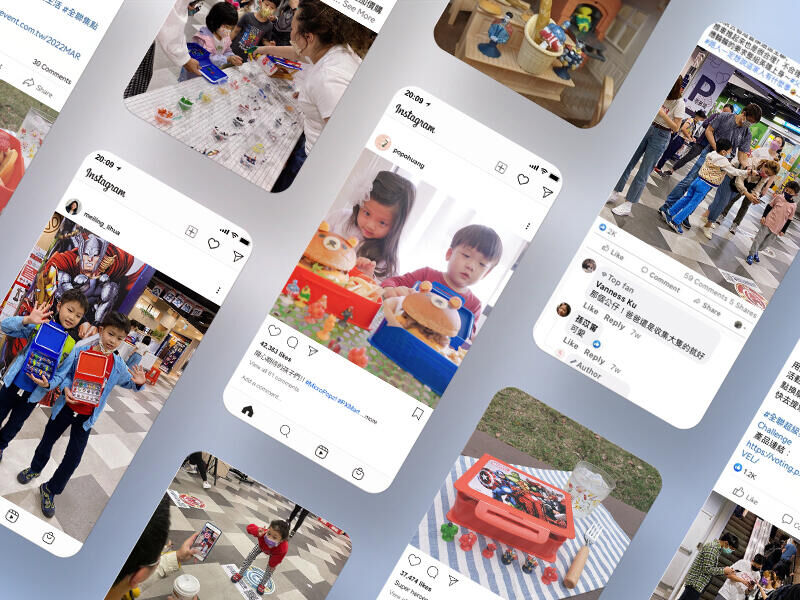 Turning shoppers into fans on social media
Kids with huge media impact posted unboxing videos on the popular WeChat platform.
192,846 social media engagements
Social media posts about the campaign reached 4.5 million people: almost 20% of Taiwan's total population.
The campaign's social media reach was worth 3.5m Taiwan Dollar.

"I really like this Swap Day event, because we have collected a lot of MARVEL MicroPopz! but we have a couple of the same."
"I'm a toy collector, so I like to collect the entire set in the MicroPopz! box at home."
"My friends recommended this campaign to me, so we all collect it together."
About PX Mart
PX Mart is the largest local supermarket in Taiwan. It was established in 1988 and started with just 66 stores. In 2022, this number had risen to 1,100 stores throughout Taiwan. PX Mart's 'PX Pay' app has over 9 million active members (40% of Taiwan's population). The retailer has been a key client of BrandLoyalty since 2016.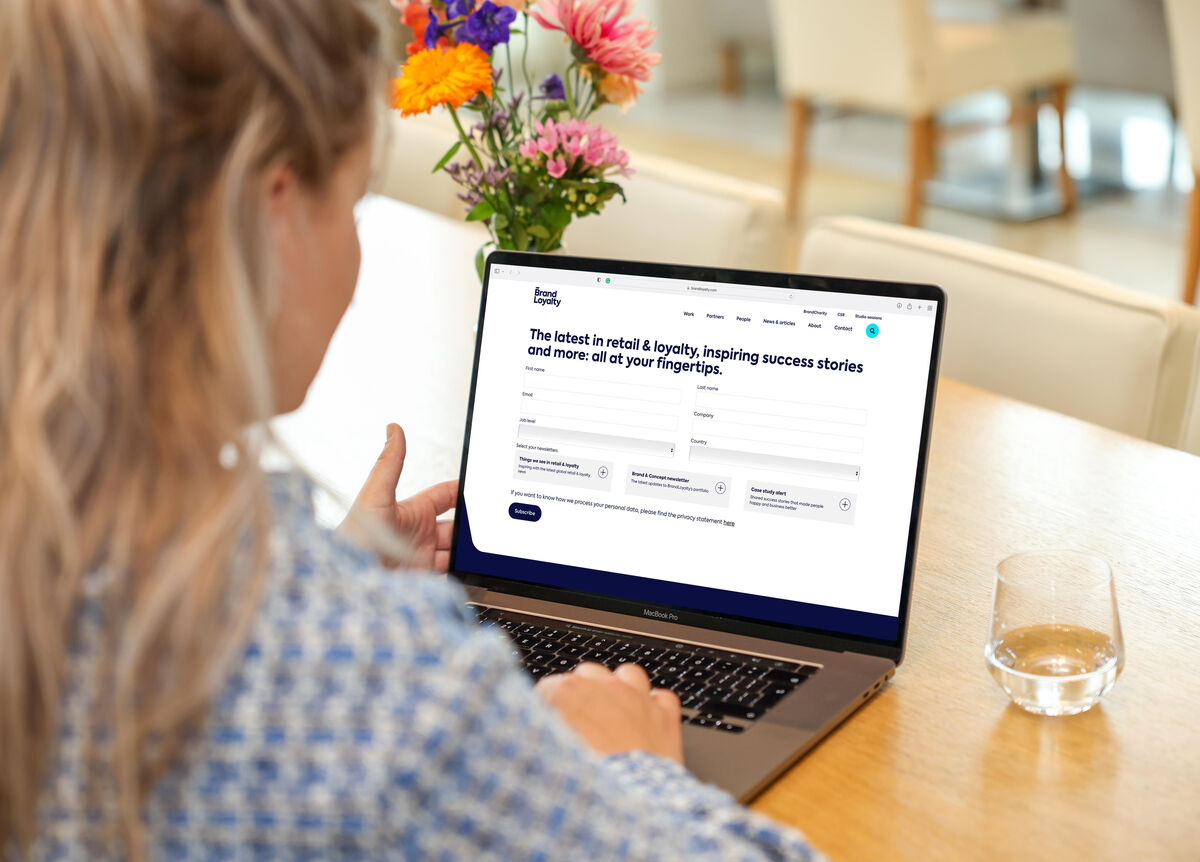 Subscribe for BrandLoyalty's latest news!
Subscribe to our newsletter and we will ensure you are included in our distribution of 'Things we see in retail and loyalty', brand updates, and case study alerts.
Subscribe now
More shared success stories
Read more shared success stories from BrandLoyalty by returning to the overview page.
Go back to overview