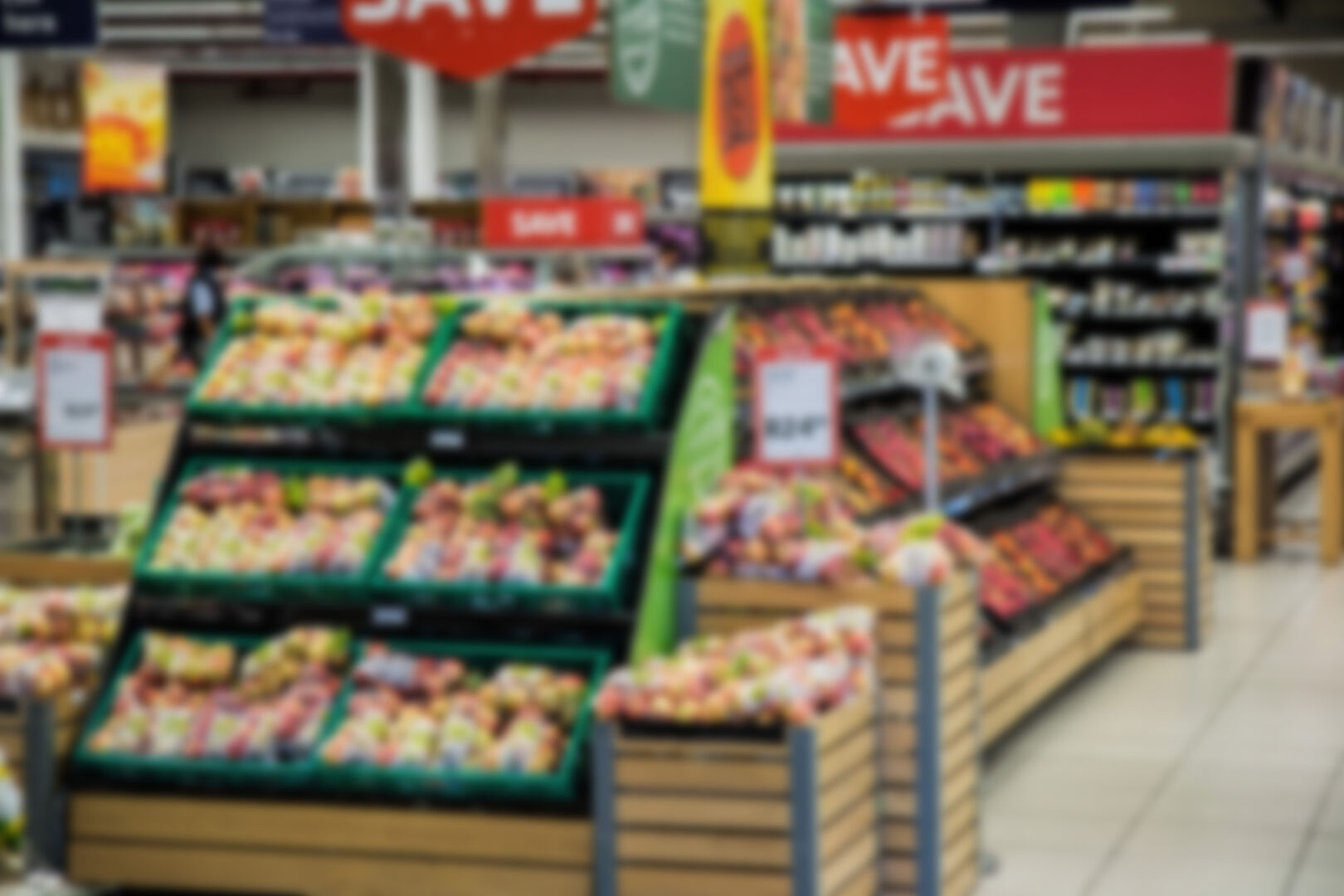 Embracing creativity in store concepts
Things we see in retail and loyalty, November 2020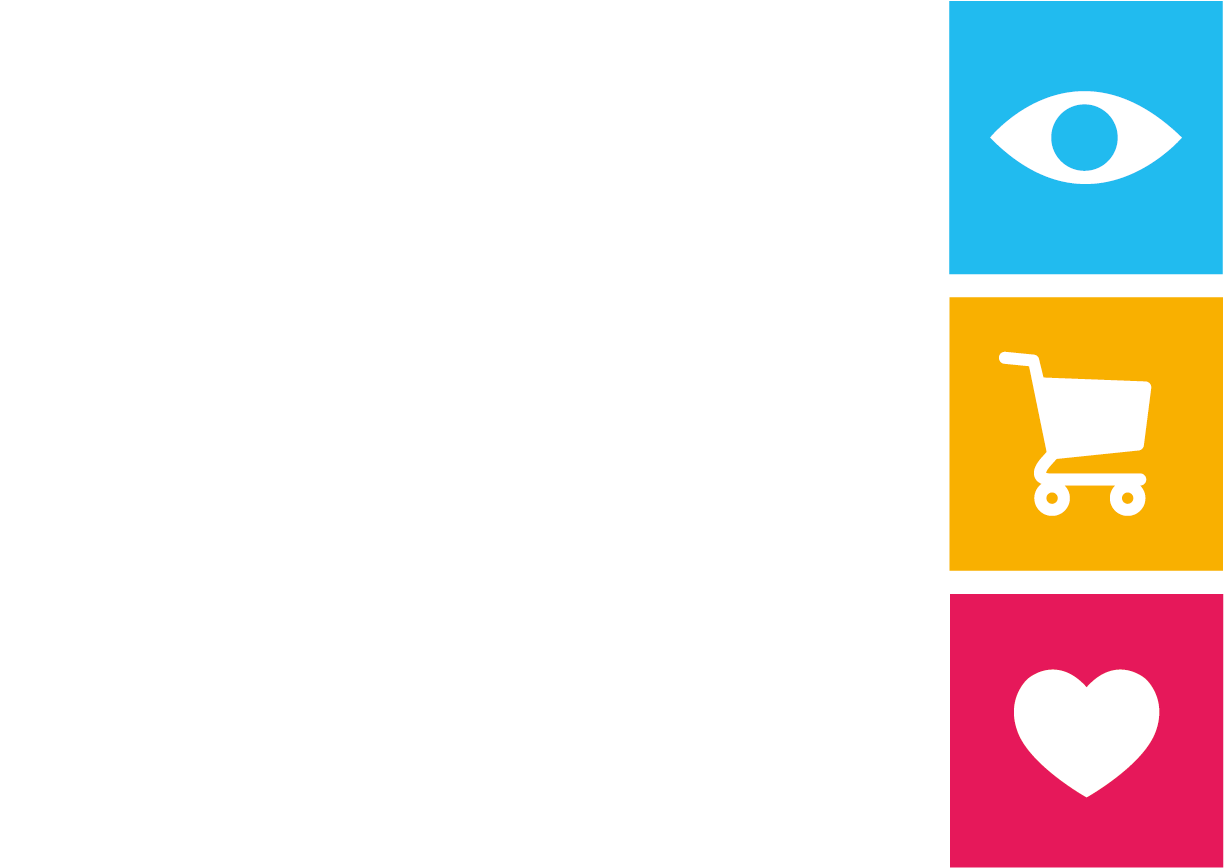 Retailers often introduce new or upgraded store concepts. Especially in this technological age, perfectly balanced omnichannel concepts are essential to delivering high value to shoppers. One example of a balanced concept is the new flagship store of Coop Sweden, where 'new technology meets local food crafts'.
Coop Sweden opens new flagship store in Stockholm
A new flagship store of Coop where 'new technology meets local food crafts' has opened in Stockholm. According to the retailer, the store aims to be 'as innovative as it is inspiring'. Coop introduced various concepts to achieve this goal. An in-store kitchen with a famous chef, and a high-class salad bar focus on local ingredients. The trend of local ingredients is also visible in the street-level bistro, the in-store cultivation of fresh herbs, and partnerships with local suppliers. Furthermore, 70% of the floor space is dedicated to fresh categories, one of them being the 'Vegorum' which exclusively offers plant-based products. Because approximately 90% of purchases will go through the 'Scan&Pay' app, space for check-outs is reallocated so the store fits more fresh products.
Source: retailanalysis.igd.com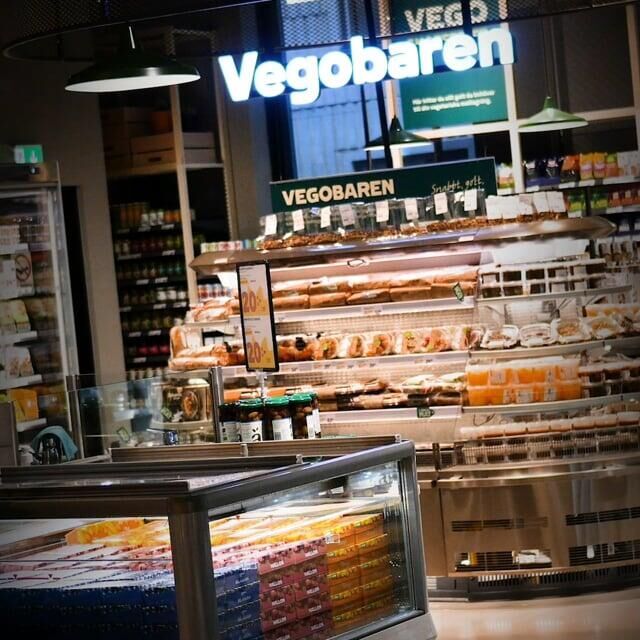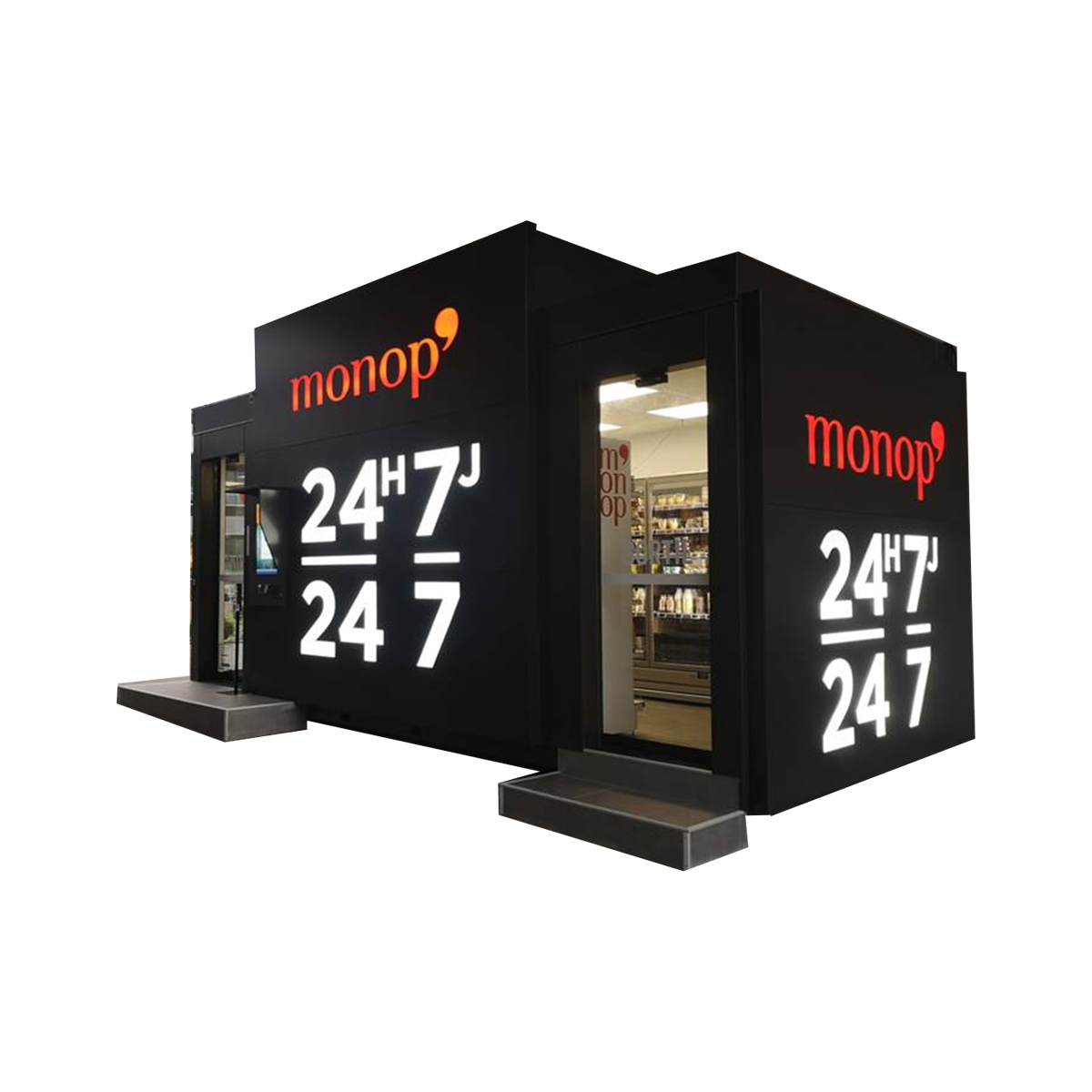 Monoprix tests autonomous convenience store 'Black Box'
Monoprix has been working on a new convenience store concept called 'Black Box' and revealed the first outlet in October. In a black container of 18m2, the store offers approximately 300 products, of which 50% are private-label brands. The concept works relatively simple with an intelligent food weighing system and entry via a bank card, but no cameras or app-based access. According to Monoprix, the Black Box will be deployed in high-traffic areas such as train stations or campuses, preventing cannibalisation with existing stores.
Source: business.fr
Alibaba acquires majority share in China's largest hypermarket chain
Alibaba will invest $3.6 billion to double the stake in Sun Art Retail Group, China's largest chain of hypermarkets. By acquiring equity from Auchan, Alibaba's stake will become approximately 72%. The investment is part of Alibaba's expansion into the physical retail market, to stay ahead of the increasing competition from JD, Meituan Dianping, and other growing retailers in the Chinese market.
Source: bloomberg.com
Asda opens new sustainability store
Designed to help shoppers reduce, reuse and recycle with ease, Asda opened a new store focused on sustainability initiatives. It offers multiple refill stations for household staples, fresh products in loose or unwrapped format, recycling facilities, and Asda's first reverse vending machine for cans, plastic and glass. The retailer has also made a national price promise that loose and unwrapped products will not cost more than wrapped equivalents. Asda will use the learnings from the store to test which elements are most appealing to shoppers and whether the concepts can be rolled out to more locations in 2021.
Source: corporate.asda.com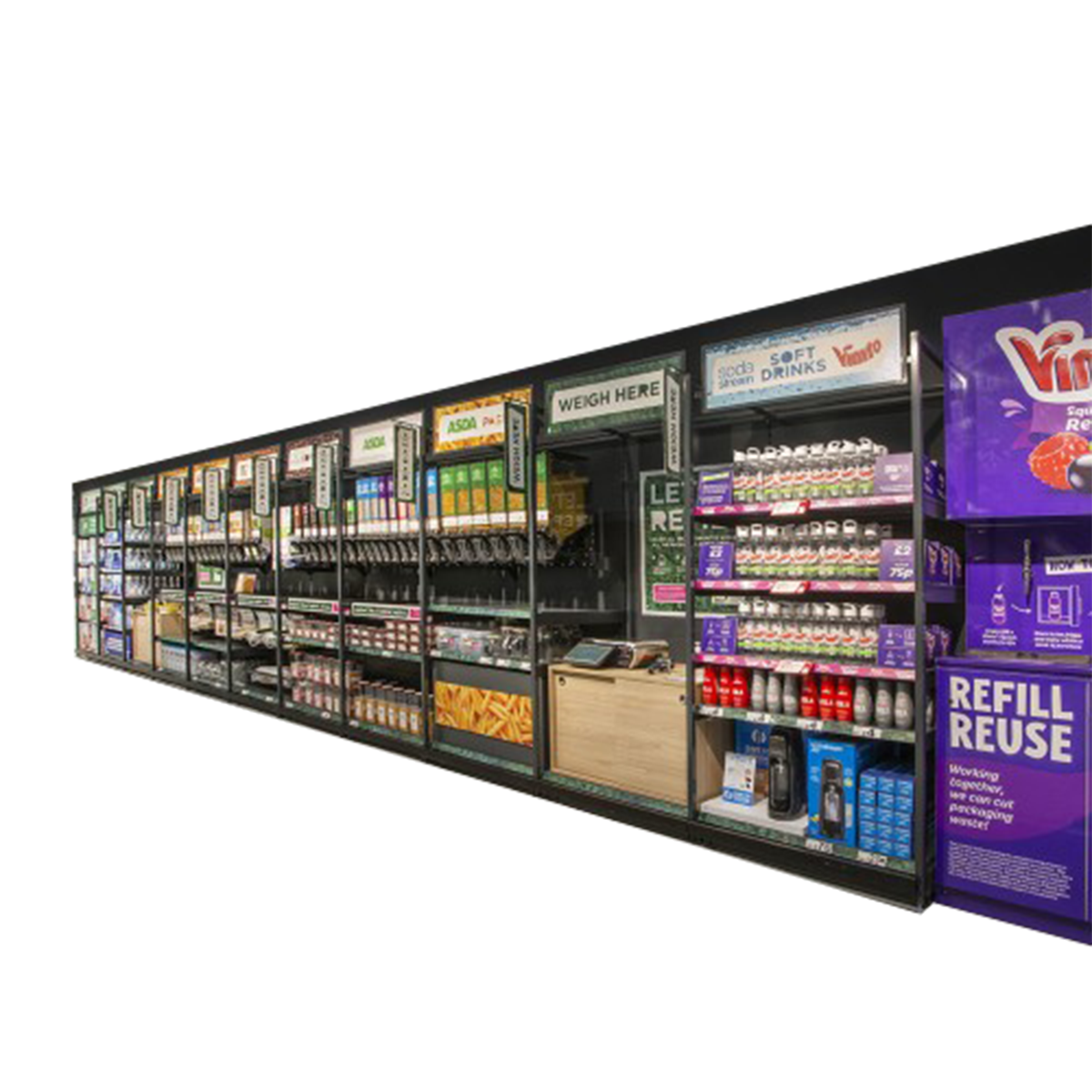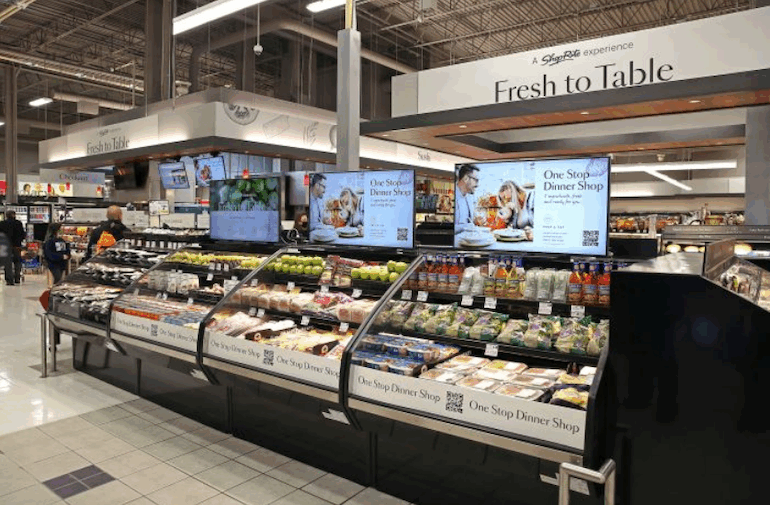 ShopRite opens new in-store concept
Shoprite opened a new store-within-store concept called Fresh to Table, which offers healthy meal solutions. It provides different sections, with names including Prep & Eat, Heat & Eat, and Grab & Eat to serve different types of shoppers. Meal offerings change weekly and are developed by Shoprite's chefs and dietitians who draw on fresh and seasonal products. The concept uses digital solutions to enhance the experience for its shoppers. Customers can place orders online through ShopRite's Order Express app, and Prep & Eat items' recipes can be accessed by scanning QR codes on digital screens in-store. A pilot runs in three stores, but a further roll-out is planned for the coming months.
Source: supermarketnews.com
Delhaize releases loyalty programme for healthy nutrition
To make healthy food more affordable for everyone, Delhaize launched a new loyalty programme called SuperPlus, including a 'Superplus Card'. Shoppers receive automatic savings of up to 15% on more than 5,000 products that have an A or B Nutri-Score. With this programme, the retailer wants to reinforce its ambition to help shoppers develop a more balanced and healthy diet, whatever their budget might be. The Superplus Card replaces the 29-year old Plus-card, thereby introducing new digital features and smartphone integrations. For example, the personalised Nutri-profile that shows which healthy products a shopper bought that month and which offers alternatives for purchased non-healthy products.
Source: known at editorial
Want retail news sent to your inbox?
Get in touch and we will ensure you are included on our monthly distribution of 'Things we see in retail and loyalty', and receive it in your mailbox each month!
Get in touch
See more retail news and articles
Go back to the news overview to find out more about what BrandLoyalty and our partners have been doing as well as key industry insights.
Go to overview