Revolutionising food
Jamie Oliver takes on the mammoth task
Since conquering the cookery world, Jamie Oliver has become an inspirational food activist, challenging food manufacturers, suppliers and even the general public to change their perceptions of food. He is now taking on some of the world's biggest governments to provoke change in food policy and is also pushing for supermarkets to play their role in helping people live healthier lives.
Since my feature in February's issue of Hearts & Wallets, a landmark moment has happened in the global campaign against childhood obesity and diet-related disease. The British Chancellor's surprise announcement of a sugary drinks tax back in March was a big shock for everybody, and it marked an incredible step forward. Not only is this tax raising awareness of the damaging effects of sugary drinks on our children's health, creating funds for sports and breakfast clubs in schools, and forcing sugary drink reformulation in the industry, it's also symbolic of a G20 government finally saying "enough is enough".

At last, my government is starting to realize that we can no longer allow businesses to compromise the health of our children. In the UK, kids' and teenagers' single largest source of sugar is from sugary sweetened drinks, and with one-third of kids overweight or obese, these statistics cannot be taken lightly anymore.
Of course, it's not just a sugary drinks tax that can solve childhood obesity. We absolutely need a well-considered, brave, and bold strategy of policies, initiatives, incentives, and community-based interventions, which together, along with the tax, can be a powerful tool for change – I await Prime Minister Cameron's childhood obesity strategy this summer with great anticipation. I've already drafted and sent my own proposal for what I think the plan should look like.

As Britain joins Mexico and France in the introduction of a sugary drinks tax, the announcement has sent ripples around the world, especially in countries where they're also struggling with childhood obesity. In Canada, I'm expecting big decisions from Prime Minister Justin Trudeau on public health – I think he's the man to do it. Recently the Canadian Senate committee published some ideas for tackling obesity, including a sugary drinks tax, the banning of junk food adverts to kids and clearer labeling. In Australia, the tax is grabbing headlines and I think the public is ready to support it. In New Zealand, the Education Minister also announced that she wants all schools to totally review the sugary drinks it offers to kids. That's a big step and we should celebrate that.
"It's not just a sugary drinks tax that can solve childhood obesity"
Jamie Oliver
Last year, I imposed my own tax on sugary sweetened drinks across all of my UK restaurants. The money raised is going directly to fund children's food education programs. Many other restaurant chains have since followed, and I'd love to see many more taking the initiative across the world. I believe it goes a long way to persuading governments to act.
I also think that supermarkets have a role to play in educating their customers and making it easier for them to eat more healthy fresh food. This doesn't mean banning sweet treats – I still believe that the odd piece of cake or a chocolate bar absolutely has a place in our diets, but must be enjoyed for what they are: an occasional treat – but in offering better promotions on fresh fruit and veg and removing sweets from the checkout, supermarkets can already do a lot to reverse people's daily habits.
I truly believe the tide of public opinion is turning. Our governments still have a lot to do, but we're now seeing positive change start to happen. Please join me and my Food Revolution to really impact the way our kids consume, access, and understand food for the better.
---
Hearts & Wallets is the official magazine of BrandLoyalty. It is a magazine for people working at the highest levels of the food retail industry. The goal of Hearts & Wallets is to come up with real insights on - and answers to - current issues, while offering its own individual interpretation as food for thought.

First published in June 2016.
More about our company?
Learn more about our vision and our loyalty family, including Alliance Data and Loyalty One.
Go to overview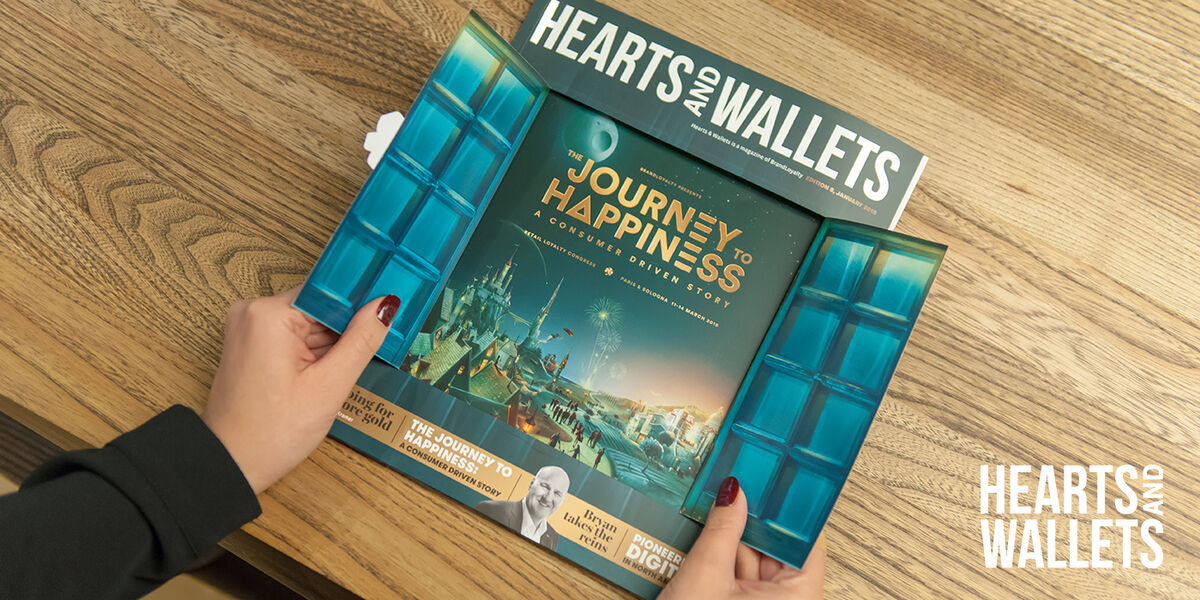 Want to receive Hearts and Wallets?
Hearts and Wallets is available to you digitally or in print, to add your name to the distribution list contact us below.
Request Hearts & Wallets