May the best win the Loyalty Magazine Awards
All BrandLoyalty's entries nominated
We believe there's nothing more exciting than being nominated for the Oscars of the loyalty industry: the Loyalty Magazine Awards. Each year, industry experts honour the organisations that are excelling and achieving the extraordinary in our industry. We are delighted to announce that all our entries have been nominated but reinforce that without our clients, partners and consumers worldwide we wouldn't be able to revolutionize loyalty and create impact across the globe. Our nominations are summed up below.
Coles gives Australian kids a healthy tomorrow
Nominated in two categories: Best Social Corporate Responsibility (CSR) Initiative Linked to Loyalty and Best Short Term Loyalty Initiative.

To help families In Australia develop healthier eating habits, supermarket chain Coles ran a promotion offering Fresh Stikeez – small, fruit-shaped characters – as giveaways. The aim of the Stikeez campaign was twofold. Firstly, it would stimulate sales by giving customers a free fruit or veggie Stikeez character for each $30 AUD spent in the store. Secondly – and no less importantly – it would promote healthy eating by challenging Australian kids to eat fruit and veg in all colours of the rainbow every day by taking 'The Rainbow Challenge'.
The cute Fresh Stikeez quickly became a hype throughout the country. They improved Aussie kids' eating habits, increased Coles' turnover, and powerfully linked the supermarket brand to fresh, family food.
Read more about the programme in our case study!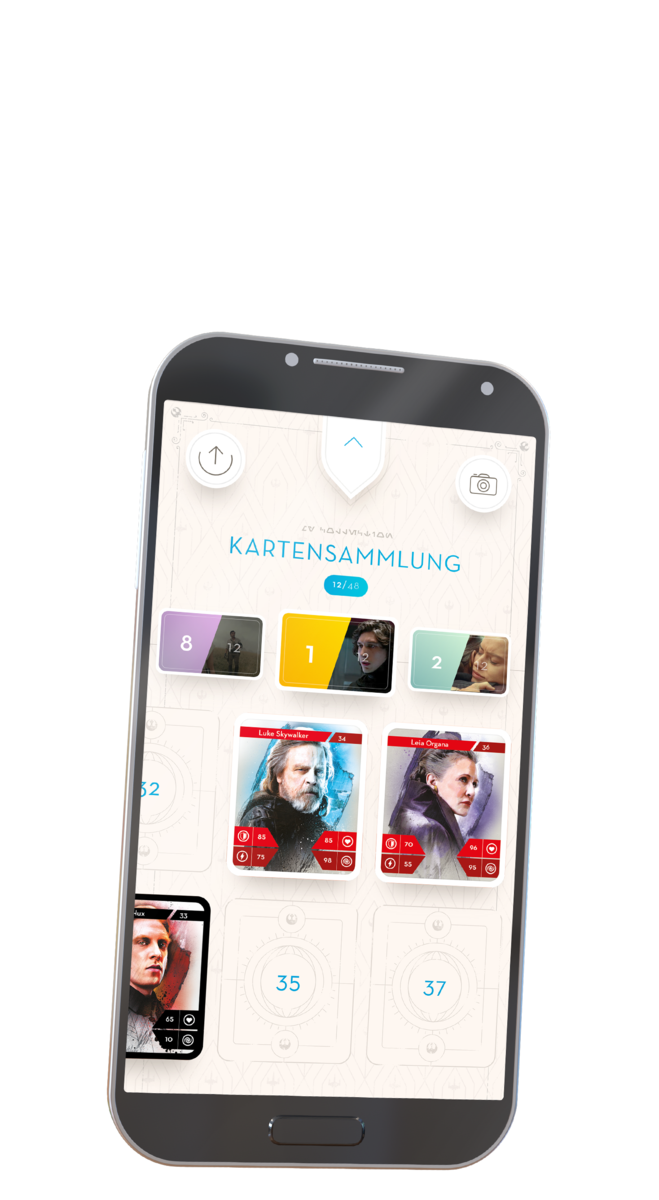 Connecting generations of Star Wars fans at Kaufland
Nominated in two categories: Best Use of Gamification to Enhance Loyalty and Best Short Term Loyalty Initiative.
Together with Kaufland International, BrandLoyalty took millions of children and their parents on an unforgettable Star Wars mission, inspiring them to leave their everyday life behind for just a moment. For two months over the busy Christmas period last year, the Kaufland supermarket chain ran a 'spend-and-get' (instant loyalty) programme called 'Mastering the Force', based on the latest Star Wars movie. For each €10 they spent in-store, shoppers received a Star Wars card as a reward. Customers could also buy a collector's album in which to display all 48 cards.
So far, so traditional. But as befits a promotion built around the iconic Star Wars story, fans of the saga could get their hands on some of the most advanced technology the loyalty universe has ever offered. Read more in our case study!
First Instant Loyalty promotion in Asia at Carrefour China
Nominated in the category Best New Loyalty Launch of the Year.
To celebrate the 24th anniversaries of Carrefour China and Toy Story, BrandLoyalty teamed up with Disney to launch its first Instant Loyalty Promotion in China. Built around Toy Story 4 'Micropopz' giveaways, the omnichannel programme focused on increasing traffic, digitally enhancing customer loyalty, and creating a magical retail experience.
Our Toy Story 'Micropopz' toys proved an instant success, bringing joy and excitement to millions of Carrefour shoppers, while leveraging new ways to reach millennials and shoppers via one of Disney's most recognisable franchises in China. Next to that, we were able to enhance digital customer loyalty via the specially developped WeChat app platform which drove 250,000 customers to sign up for the digital platform on the first day!
Taking shoppers on a game-like journey with The Lion King
Nominated in the category Best Use of Gamification to Enhance Loyalty.
In 2019, for the first time, Hema (also known as Fresh Hippo) involved a third party in its app development by letting BrandLoyalty introduce digital collecting into its app. The Chinese retailer Fresh Hippo mixed new technologies with nostalgia by introducing an omnichannel game to boost online and offline participation in its supermarket loyalty programme.
Customers collecting digital stamps to redeem for Royal VKB healthy-on-the-go items went on a gamified 'jungle journey' inspired by Disney's movie The Lion King that added excitement to the entire promotional route. Want to learn more? Ready, set, go - to our case study!
Learn more about our award-winning programmes?
Last year our Disney Movie Moments promotion at Plus has been presented with a prestigious Loyalty Magazine award in the category Best use of Communications - including Social Media.
Go to article
Want to see more case studies?
Our programmes hit the targets of our partners on a transactional and emotional level. Check out the case studies covering a variety of challenges from retailers around the globe.
Find out more