Don't overlook bank collaboration
Retailer La Comer explains how they used this key activation technique
In order to make an offer more attractive and stronger for shoppers, retailers often try to establish a partnership with one or multiple key FMCG (or CPG) partners. However, bank collaboration is often overlooked as an attractive opportunity for both parties involved during a short-term loyalty programme. BrandLoyalty's client La Comer, a leading food retailer in Mexico, is a prime example of how engaging with banks can change shopper behaviour while at the same time increasing ROI for both the bank and the retailer.
Partnering for success
La Comer, one of the leading food retailers in Mexico, is no stranger to loyalty, having previously had huge success with numerous loyalty programmes across its 200 stores. It was in 2006 that the retailer first looked to team up with a leading financial services partner. With a huge number of shoppers still relying on cash throughout Mexico, La Comer turned to its banking partners to change its customers' behaviour. "Around 55-60% of transactions in supermarkets were paid in cash," commented Andrés Ehrli, Director of Marketing and Advertising at La Comer. "As we have seen loyalty programmes change shopper behaviour in the past, we knew that if we incentivised our shoppers in the right way we could change the way people paid for their groceries too."
Offering real value
Citibank Banamex became La Comer's partner during short-term loyalty programmes. Andrés Ehrli explains that during a stamp-based promotion, "if you pay using a Banamex card, the amount of stamps you receive gets doubled or even tripled. In other words, if you pay for shopping costing 300 pesos with a Banamex card, we double the value of the purchase to 600 pesos, doubling the number of stamps you get with that purchase."
Changing shopper behaviour
This extra incentive for shoppers engaged in the loyalty programme is an attractive one, which was reflected in the results. Shoppers dramatically decreased the proportion of cash payments to around 40% of transactions, and increased card payments to 50%.
There has been a major change in the way in which the country uses bank services.
Andrés Ehrli, Director of Marketing and Advertising at La Comer
A win-win strategy
But it was not just an uplift in bank card transactions that came out of the partnership; in addition, customers felt their loyalty was being further rewarded and so were more engaged with the loyalty programme. They were able to achieve an extra boost towards claiming their reward, thereby encouraging greater participation than normal. At the same time, Banamex increased its market share in both credit and debit card payments.
Although costs are involved when payments are made by debit or credit card, these costs are not that different for banks or retailers if you take into consideration that cash payments also involve additional costs, including security, transport and storage.
Banks get the opportunity to be physically present in stores as the mechanism and their partnership will be highlighted on most, if not all, POS elements developed for this short-term loyalty programme. This level of marketing communication wouldn't otherwise be possible for banks.
A partnership model fit for multiple markets
The proportion of people in Mexico who use banking services such as debit and credit cards is extremely low, at around 25%. With such dramatic results, this model would therefore be even more interesting in countries where up to 90% of the population use banking services. When considering your next loyalty programme, a bank collaboration shouldn't be overlooked as a major activation technique.
---
Hearts & Wallets is the official magazine of BrandLoyalty. It is a magazine for people working at the highest levels of the food retail industry. The goal of Hearts & Wallets is to come up with real insights on - and answers to - current issues, while offering its own individual interpretation as food for thought.

First published in February 2017.
Read more articles from Hearts & Wallets
Read more in depth articles about the food and loyalty industries from previous editions of Hearts & Wallets magazine.
Go to overview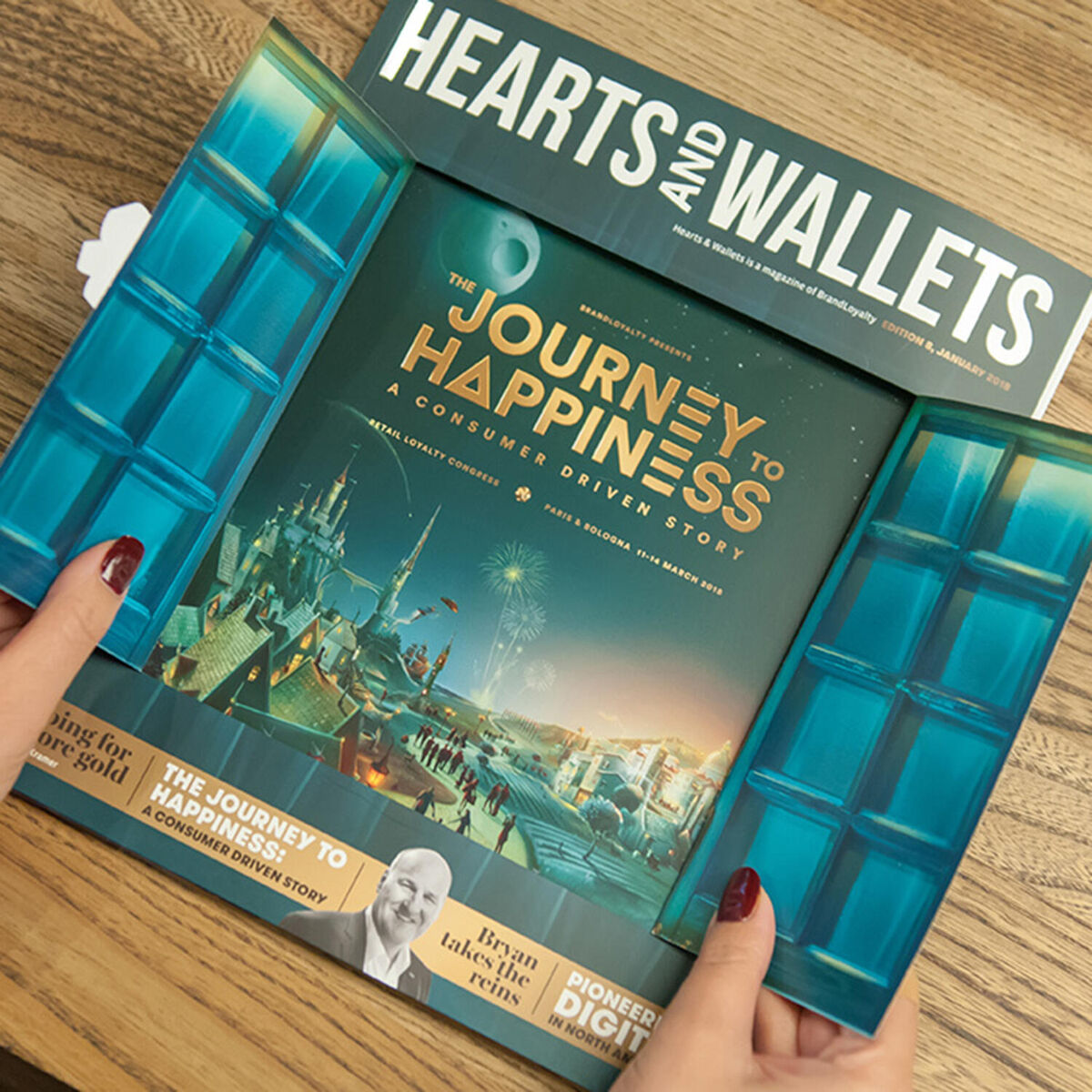 Want to receive Hearts & Wallets?
Hearts & Wallets is available to you digitally or in print, to add your name to the distribution list contact us below.
Request Hearts & Wallets