Are you sugar-coating change?
Finding a healthier future in better nutrition
Nowadays, supermarket chains are assuming a more interactive role in healthy-eating campaigns, and as they do so their food suppliers are being pressured to follow suit. Several national and regional chains across the US, from MARSH to ALDI are incorporating healthy-eating campaigns, advisory staff and even food-rating systems into their overall store experiences. This move is causing the largest food manufacturers, including Kellogg's, to scramble to meet higher nutrition expectations. So far, consumer demand is supporting the movement.
Consumers' new lifestyle choices
Whether consumers are committed long-term to paying slightly more for healthier foods will be seen in the figures. Research shows consumers are calling for more transparency in how food crops are grown and are demanding more 'free-from' products, according to the Food Marketing Institute's 2016'Power of Produce' consumer research study.
Fizzy drink taxes and a sweeter experience
Consumer demand affects supermarket demand. And once the biggest grocery chains start scrutinising labels and supporting healthier lifestyles, their food suppliers feel obliged to do so too. Britain's Conservative government recently added a fizzy drinks tax to its budget, thanks largely to a strong-minded campaign led by celebrity chef Jamie Oliver. Mexico passed a similar law in 2013.

So how easy is it to find out simple facts about food? A question about how much added sugar an adult woman should consume was answered by an email from a Marsh Supermarkets dietician, who said the right amount is about 24 grams, or six teaspoons – a fraction of average consumption today. That's good information, and a pretty effective way of sweetening the customer experience – without compromising anyone's health.
Retailers are helping their customers to lead a healthier lifestyle.
Bryan Pearson, President & CEO of LoyaltyOne
H-E-B
The large family-owned grocery store chain employs an on-staff culinary nutritionist, Charlotte Samuel, who shares a series of 500-calorie recipes as well as 'Meatless Monday' dishes on the chain's online health and wellness page.
Marsh Supermarkets
This Indianapolis supermarket chain employs an in-house dietician, Mary Snell, as its director of nutrition and wellness. She shares healthy recipes, appears on local TV and deals with customer nutrition questions from the Marsh website. Marsh also operates a healthy-label rating system, called 'Guiding Stars', which takes the confusion out of reading food labels by emphasising smarter food choices.
Target
In 2015 the mass merchant said it would shift its food focus from major suppliers such as General Mills, Kraft and Kellogg's to smaller, more natural brands. The company based this decision, it said, on consumer preferences for healthier, more natural foods. Food accounted for 21% of Target's overall revenue in 2015, second to household essentials (26%).

Aldi
The low-price chain is introducing a line of meat products free from antibiotics, added hormones, steroids and animal by-products. The 'Never Any!' line includes chicken breasts, hickory bacon, whole chickens, chicken breast tenderloins and chicken sausage.
Kroger
America's largest supermarket chain's 'Simple Truth' and 'Simple Truth Organic' lines of food are free from 101artificial preservatives and ingredients that customers said they did not want in their food.
More about our company?
Learn more about our vision and our loyalty family, including Alliance Data and Loyalty One.
Go to overview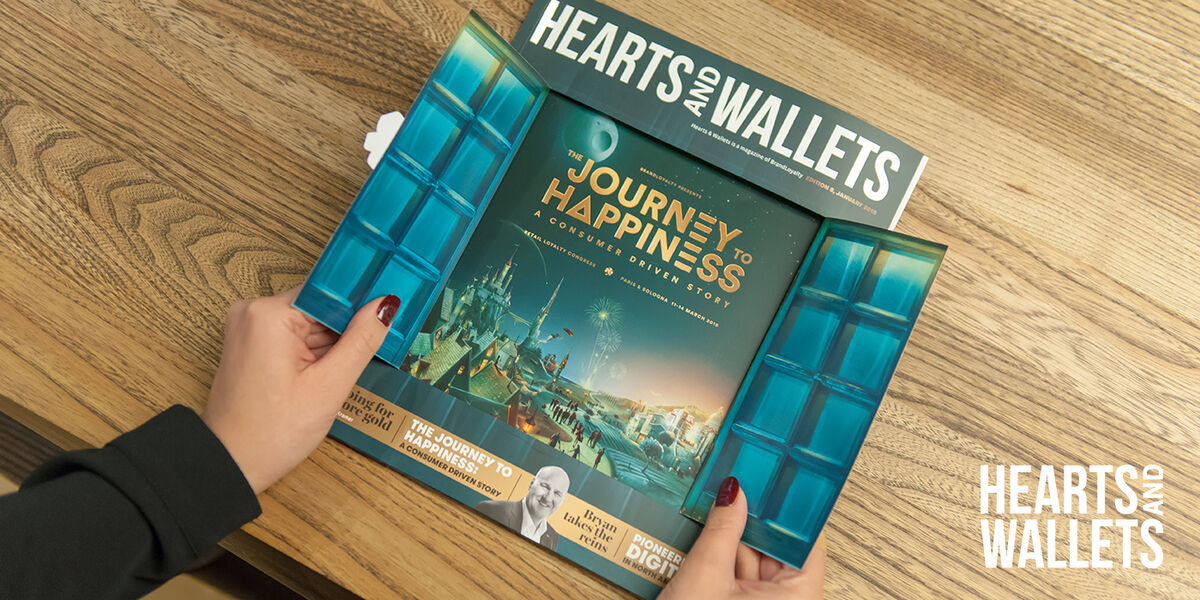 Want to receive Hearts and Wallets?
Hearts and Wallets is available to you digitally or in print, to add your name to the distribution list contact us below.
Request Hearts & Wallets